This gem of a town in Cambodia's cap remains in many people's bucket lists and rightfully so. True, it has modernized over the years and is no longer the sleepy town it once was, but despite the hordes of tourists every year, the town has not managed to lose its charm. What do you need to do to get the most out of your experience?
FIND A GREAT HOTEL
SAMPLE GREAT FOOD
CURATE YOUR EXPERIENCE
Find A Great Hotel
Have a great base from which to explore the town. We suggest staying somewhere not too close to town, which could get crowded and touristy, though of course, if you want to be in the middle of the action, that's fine. Don't say we didn't warn you though.
We suggest booking at a hotel away from the crowds – like Anantara Angkor Resort & Spa. Not to say that the hotel is far off the beaten track, because it isn't. The fabulously designed all-suite hotel is only about 10 minutes, give or take, from the international airport and about 20 minutes from Siem Reap's most famous attraction – UNESCO World Heritage Site Angkor Wat and the surrounding temple complex. For those wanting a slice of the bustle of Siem Reap, the old town, art villages, and markets are just a tuk-tuk ride away. You don't even have to hail a tuk-tuk – or remork-motos, as the Cambodians call them – because Anantara has a dedicated tuk-tuk service that can take you to wherever you want to go for free. It's part of the hotel's personalised service.
The small intimate property has a warm and private vibe that feels like you're staying in your own villa. Done up like a grand Khmer villa, with well-designed and -appointed suites set around an open courtyard and a pool, the hotel exudes privacy and elegance, with local design elements balanced by modern art elements like the Henry Moore-esque giant sculpture of a mother and child by the pool.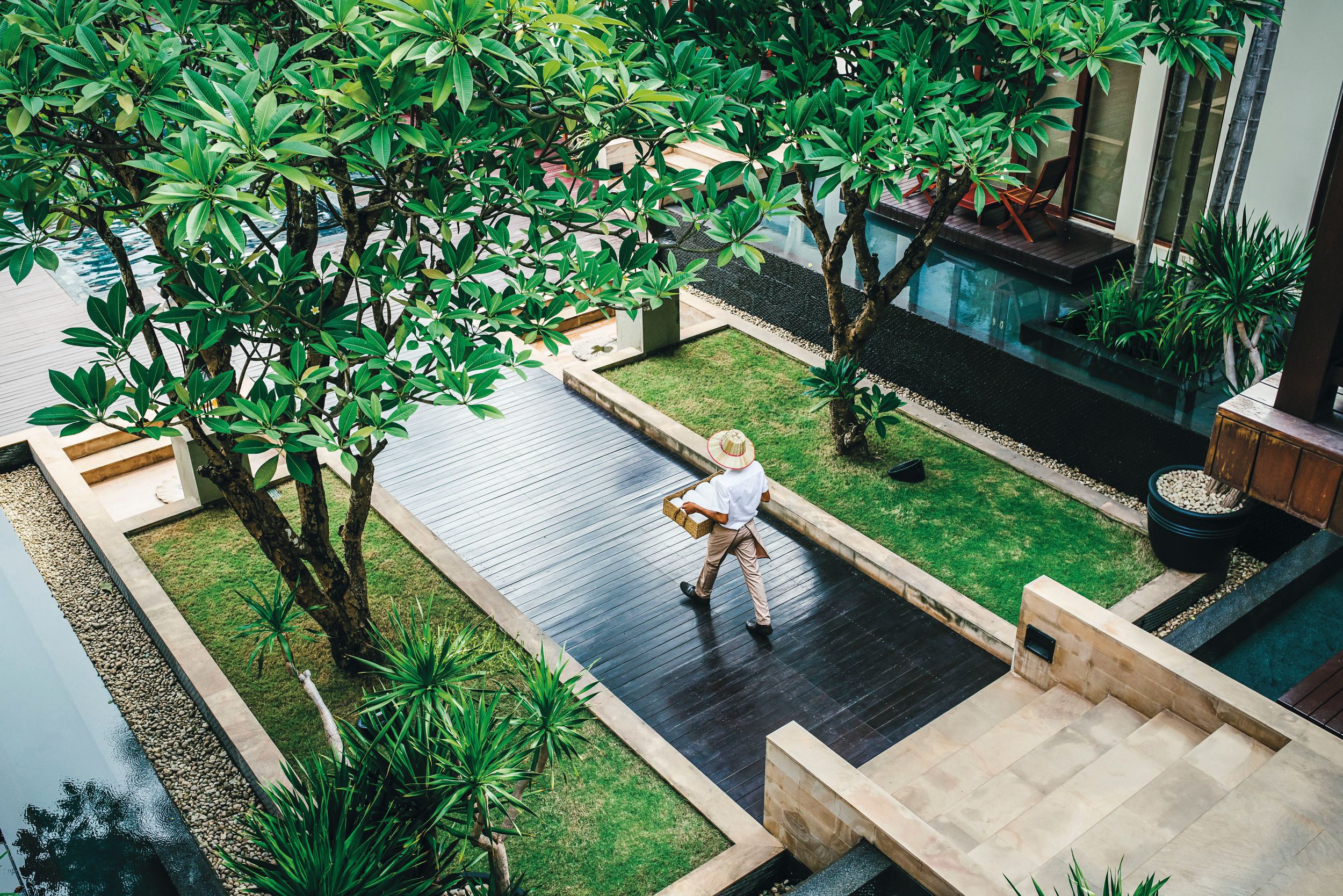 For a small property – there are only 39 suites – the hotel conveys a sense of space and place in both the public areas and suites, which adds to its overall elegant opulence.
But all the amenities will be nothing if the rooms do not come up to scratch. Anantara Siem Reap's suites are luxurious, all done up in hardwood floors and dark wood furniture. The Khmer touches – wall panels, replica statuettes, reclining sofas, clawfoot tubs with fragrant local herbs mix in beautifully with the modern upgrades – entertainment system, safe, wi-fi and free minibar.
While the hotel bills all the rooms as suites, not all suites are created equal. Inspired by famous explorers Henri Mouhot and Jim Thompson, Anantara's 'presidential' suites are nothing short of luxurious. Inspired by the French naturalist who explored Angkor Wat and shared his explorations with the world, the Henri Mouhot Suite is the larger of the two. It has two bedrooms and can accommodate six guests. The Anantara Explorer Suite is inspired by the famous Jim Thompson (yes, him of the Thai silk). Both suites are designed like a traditional Khmer summer home, with silk drapes, indoor and outdoor space, a lush tropical garden with plunge pool. The lounge has a wine fridge, and the marble bathrooms have double vanities, tubs and rain showers. There is also a separate spa room with a Jacuzzi and massage area.
FIND A GREAT HOTEL
SAMPLE GREAT FOOD
CURATE YOUR EXPERIENCE
Sample Great Food
For us, good food is an important component for every trip and the resort's two restaurants did not disappoint. Credit must be given to Anantara Angkor's talented executive chef, Kien Wagner, whose love for Khmer cuisine is evident in the dishes served at Chi Restaurant and Bar. Chi (Cambodian for "spice") offers a well-curated and delicious menu of reinterpreted local dishes. Try his signature Lok-Lak stir-fry, which hews true to the traditional dish, even though he uses US beef. Also a must-try is the excellent braised lamb shank curry saraman served with a crunchy baguette. For those who love seafood, the red river lobster curry and the seared scallops are amazing. The only drawback – if one can even call it that – to a meal at Chi (which is Cambodian for "spice") is that the portions are meant for sharing. Book a spot at the Chef's Table and allow the chef himself to whip up fantastic dishes tableside.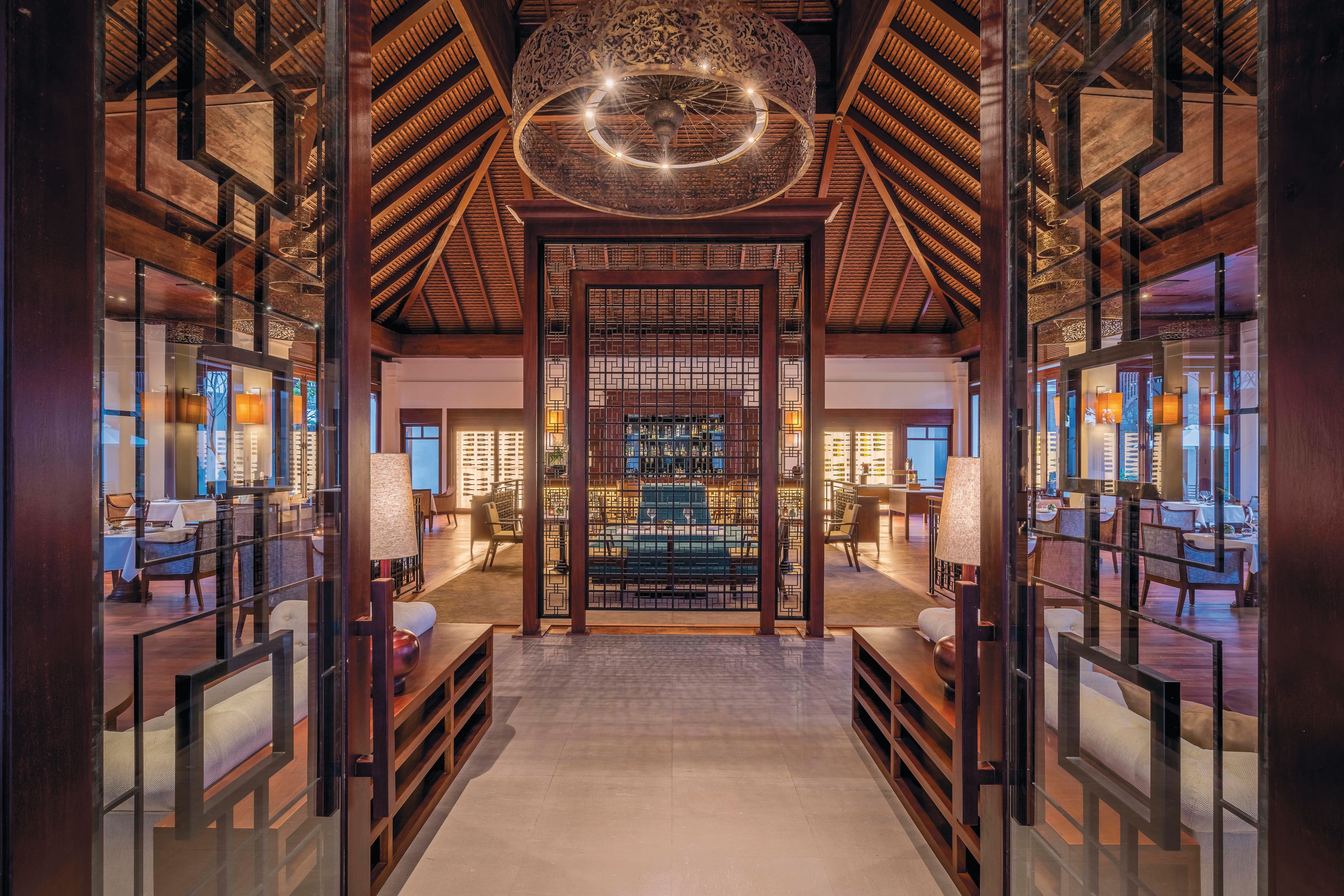 A nice touch to dinner is the tableside drinks bar, in which the bar literally is rolled over to you so you can watch the friendly bartender mix your cocktails tableside. For those who prefer wine, the restaurant has a decent wine selection.
For a more casual dining experience and drinks, head to L Lounge, which offers cocktails and light bites.
FIND A GREAT HOTEL
SAMPLE GREAT FOOD
CURATE YOUR EXPERIENCE
Curate Your Experience
Anantara is famous for its personalised service, and the same can be said for Anantara Angkor. Experience butlers will attend to your every need and suggest activities that you might want to do or see. Should you want a trip to Angkor Wat and the temples, the hotel can arrange that for you, which will include a packed breakfast (for the dawn viewing of Angkor Wat), a car and a knowledgeable guide – called a Temple Guru – to take you around. Curated shopping expeditions led by your own Streetwise Guru are also available should you request it.
Those who are more culinary-inclined might want to enroll in a cooking class at Spice Spoons with the chef. This includes a trip to a local market, where Chef Kiem will help you buy ingredients and explain about the different ingredients used in Cambodian cooking. It's an eye-opening experience for those who are not familiar with Khmer dishes.
Aside from this, you may request from an array of curated experiences that Anantara has lined up for its guests. Should you want something special, the hotel will go out of its way to create one for you.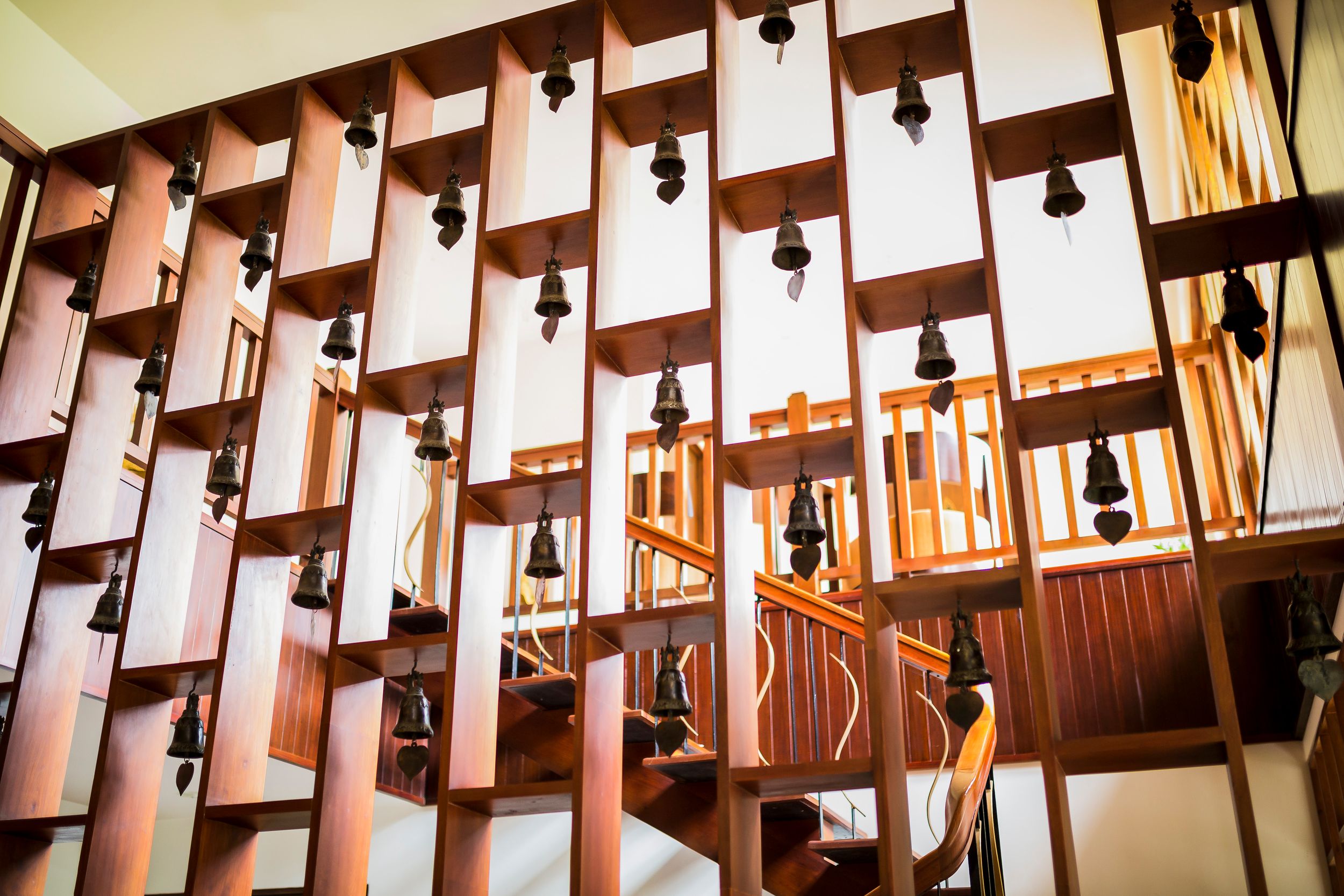 A word about going around the temples. Most guides will recommend viewing the magnificent Angkor Wat at dawn, but we recommend skipping this. Yes, it'll be undoubtedly cooler to view the temple in the early morning, but the main reason this has become practice was that a Japanese tourist, back in the day, took a stunning photograph of the temple at the crack of dawn, just as the sun was peeking out from the horizon, and framing the iconic towers. But really, magnificence does not really need to be backlit by a dramatic sky. Go at a reasonable hour in the morning, say eight and explore. The only drawback would be the heat and humidity, which can be countered by wearing comfortable clothes.
After Angkor Wat, head to Bayon temple and be charmed by the smiling faces carved on the pillars. These carvings were said to be representations of the Mahayana Buddhist King Jayavarman VII, popularly known as J7 among the locals. Go to Ta Prohm with its giant trees for last. While smaller in scale than the other two, Ta Prohm, in my opinion, was the best of the temples. Perhaps there was something about how the trees inexorably laid claim to what was once a magnificent man-made structure that humbled me. Despite man's reach, nature will inevitably take what is due her — and maybe that's the lesson all of us need to learn.