When Artesan Gallery + Studio launched the exhibition 'States of Consciousness: Early Works of Sun Yu-Li' in January this year, it gave the public a little-glimpsed aspect of Sun's artistic output. With his sculptures installed in prominent locations around Singapore, Sun is understandably better known as a sculptor.
However, the exhibition, which shone a light on Sun's early drawings and paintings, proved that the artist is equally adept at other forms of artistic expression and mediums. Sun's sharp compositions and fluent brushwork, articulated in black and white as well as several notable pieces in color, demonstrated his mastery of visual storytelling.
Sun was born in Nanjing, China in 1948. His father, Sun KweiChi, was an important politician, while his mother, JuJu, also called Zoa, was a pioneering journalist who reported from the front line of the battleground during the Sino-Japanese War.
Sun's early home life, filled with interesting personages and activities – his mother, a student of Master Huang Jun Bi, also painted – would influence his professional decisions later in life.
"My parents inspired me to connect with nature when I was just a child. They brought me to archeological sites – not many parents I know would do that – through which I developed an interest in archeology and the history of humanity."
Later on, Sun obtained a Bachelor of Architecture from Tung-Hai University of Taiwan, after which he received his Master of Architecture degree from the Catholic University of America, and a Master of Urban Planning from the University of Illinois. The renowned Taiwanese sculptor, Prof. Yang YuYu, was among his mentors.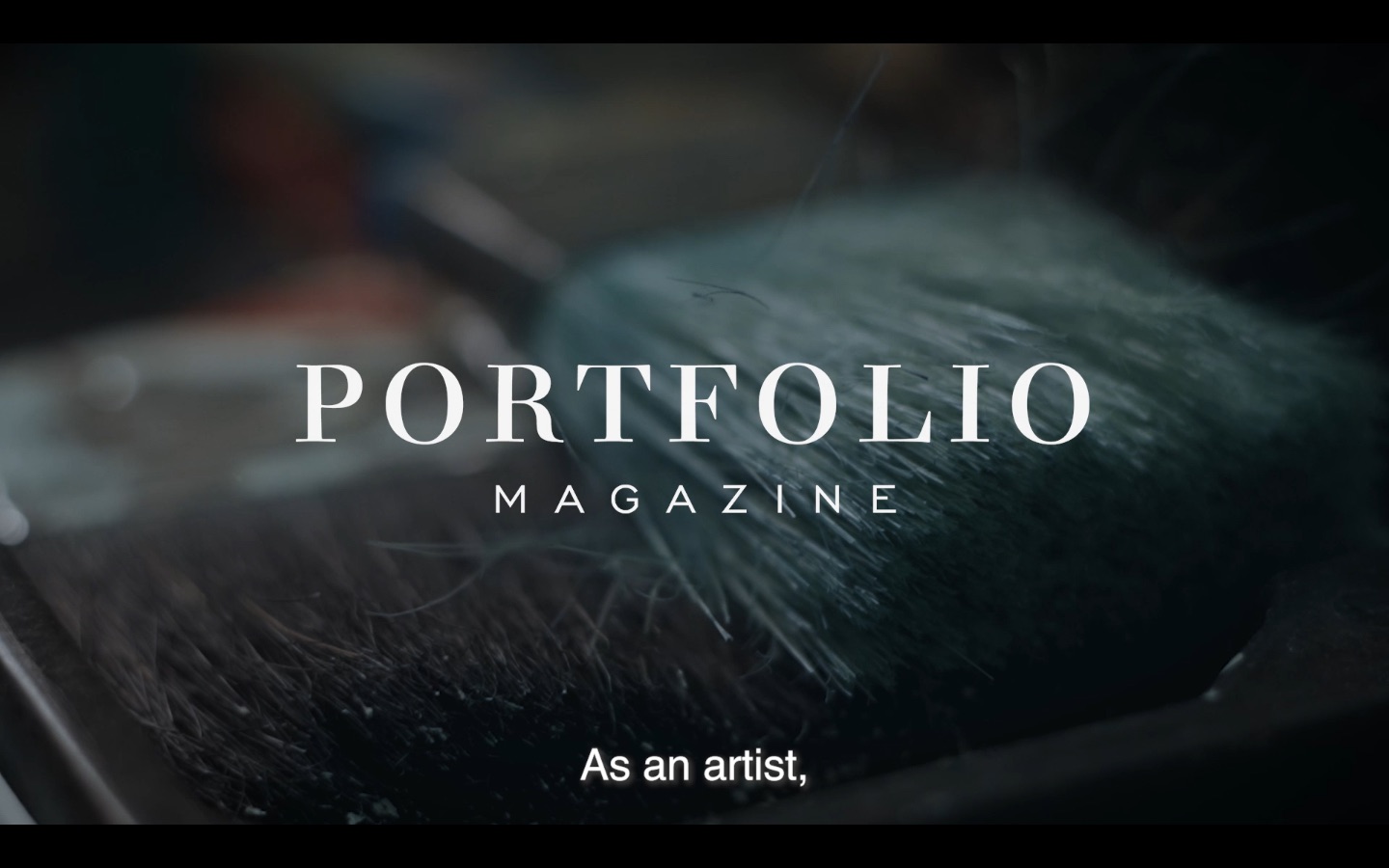 MANIPULATING THE FORMS
SCULPTURES OF SCULPTURES
FAST FORWARD
Manipulating the Forms
Sun's works on paper make up an important record of his philosophical meanderings, one of which began with an exploration of "a formal language of the metaphysical" based on three rudimentary forms: dot, line, and plan.
Pursuing his interest in metaphysics, linguistics and topology, Sun began manipulating these three forms which eventually led to his discovery of a universal language.
"This universal language is made up of a dot, a line, and a plan," he explains. "It's a pictorial – a graphical language with its own grammatical rules."
Sun's discovery of this universal language left a profound and tremendous impression on him that he gradually abandoned architecture to become a full-time artist.
"When I decided to step into visual art 40 years ago, I wanted to share with people what I discovered. So, I used a dot, a line, a plane, and added volume to create sculptures. I also used them to paint. However, to make my work look interesting, I blended in some other elements." These included ancient petroglyphs found in caves and rock throughout the world.
"As an artist, we are not restricted by any physical constraints or by any scientific formula. So, we can apply our imagination to test the limit of all possibilities," Sun says.
"Viewers looking at my art – my sculptures, especially my paintings – will feel like they're on an airplane that is about to land.
They will see the rivers, the boundaries, the roads, the plazas, the squares. And as they come closer, it's like they're going into a house.
They will see people gathering and celebrating together, and then the people begin to depart and leave the park. It's like a cityscape – a metroscape."
Even in his paintings, but more so in his sculptures, Sun deftly insinuates movement not only through the individual images but in the connections between them.
"As for the precise meaning of what I have painted, I leave it to the viewer's individual interpretation," he declares.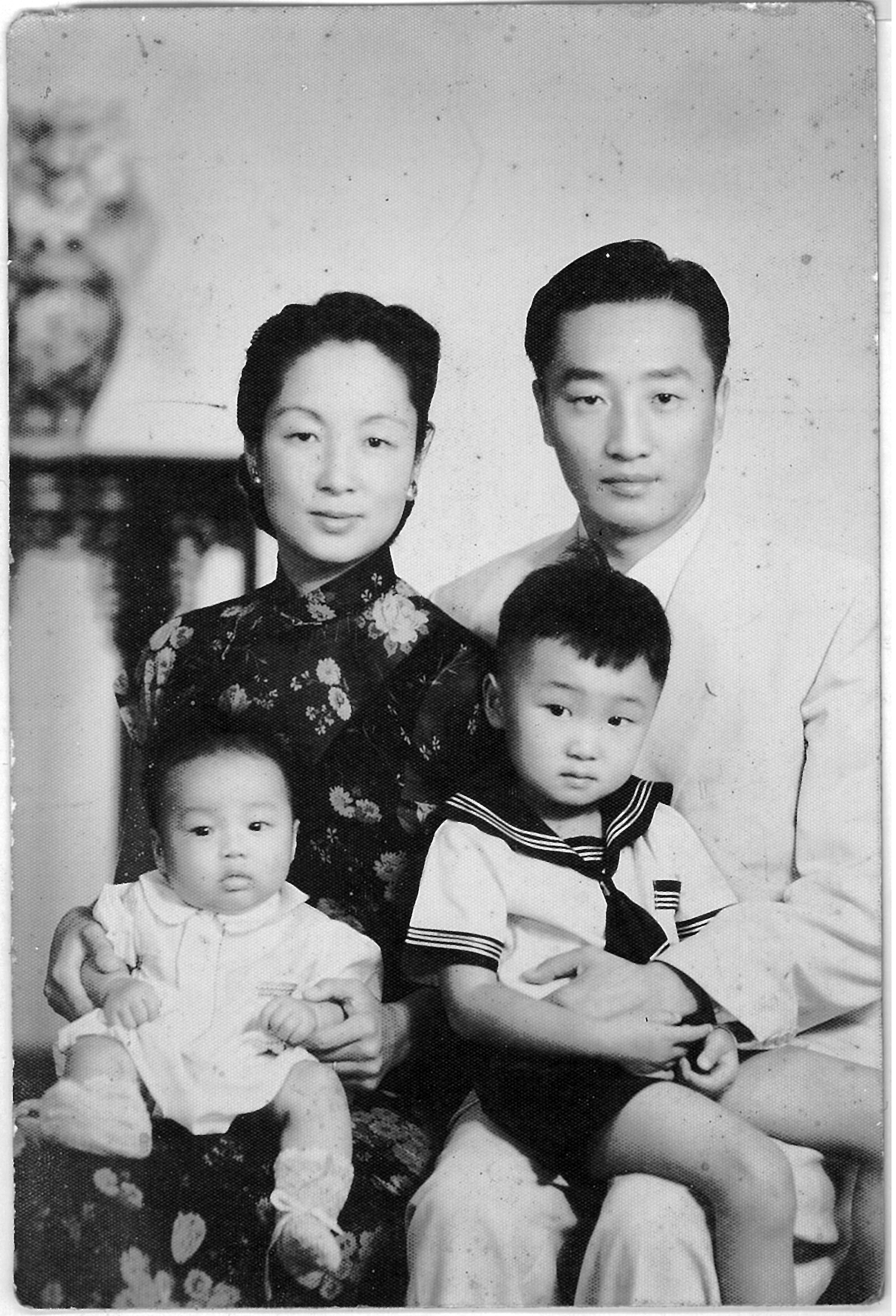 A young Sun Yu Li sits on his father's lap in a family photo.
MANIPULATING THE FORMS
SCULPTURES OF SCULPTURES
FAST FORWARD
Sculptures of Sculptures
Sun emphasizes that his sculpture comes out of the same principles. "I start from a dot, then on to a line, to a plan, and to a volume. I then add in the twisting momentum."
The last element gives his pieces a sense of dynamism that frees up a static form and places it right in the middle of the action.
"People often say that my sculptures look like 'sculptures of sculptures'. If you add eyes to some of my forms, or two ears, they become certain objects – human forms. And if you twist it this way, they become something else.
"I think what (the viewers) say is really true. I am creating a form of forms, leaving people with a lot of room for interpretation. It is a means to achieve a goal."
Sun theorizes that in the past we use watercolor, oil, clay or metal to fabricate our paintings and sculptures – "but that is not the goal. That is merely the means to express something.
"Now that we are in the digital era, I also want to embrace technology by using the digital palette to create my paintings. I would also like to use the digital software to create my sculptures."
MANIPULATING THE FORMS
SCULPTURES OF SCULPTURES
FAST FORWARD
Fast Forward
Working with tech consultant, Sun has recently launched a virtual gallery. Called bc-ad.com (www.bc-ad.com), the electronic gallery allows visitors to view some of Sun's paintings and sculptures, read annotations, and place an order for a custom 3D-printed version.
The virtual gallery is an important step for Sun to reach out to new and younger audiences. With many of his works already in corporate and private collections, this is yet another way to engage more people.
With the recent 'heightened alert' measures, Sun found time to move into a new studio, where he has been spending time by himself.
"During this period, I have a lot time to be by myself. Facing the blank canvas every day, I find myself becoming even more prolific, and I find myself using more bright colors in my paintings.
"Maybe because in solitude I am hoping that someday, when things get better, we can appreciate communicating with our loved ones, and reaching out to many other interesting places."