CARTIER X CORTINA
JAEGER-LECOULTRE '1931 CAFé'
TIFFANY & CO. 'FALL' BLUE BOOK 2022
Cartier x Cortina
If beauty were a shape, Cartier would attest that among their best forms is the Baignoire Allongée. Hence it is no wonder that in rounding off the year-round celebrations of Cortina's 50th Anniversary, Cartier presents a special 10-piece limited-edition of the elongated watch.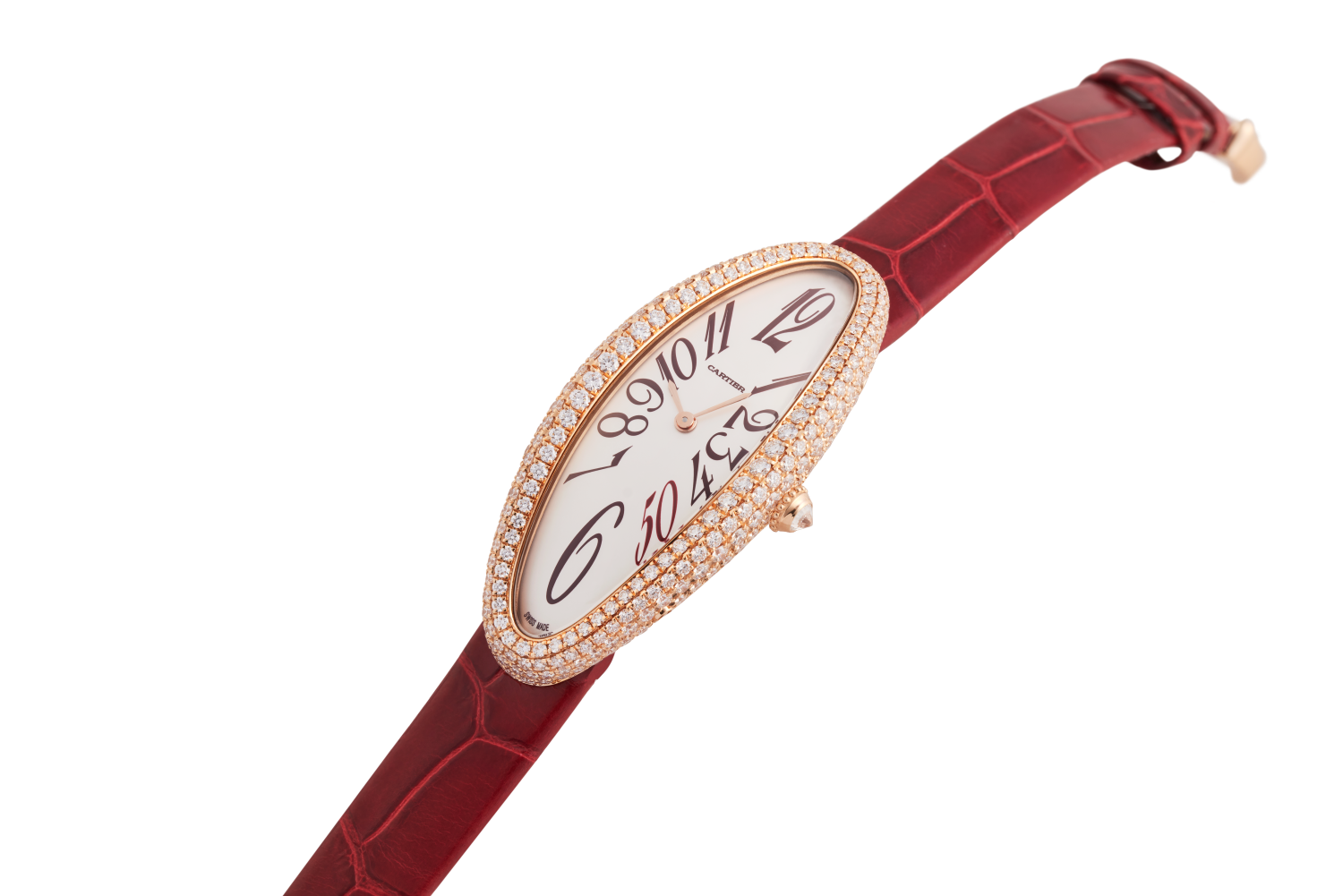 Slim, elegant, and minimalistic, the Cartier Baignoire Allongée MM Cortina Watch Golden Jubilee Edition adopts a ruby colourway for the Arabic numerals and leather strap, with a matching accent for the '50' in place of '5' against an opaline white dial. The bezel and crown are set with diamonds, and on the caseback is an engraving of the words "Cortina Watch Golden Jubilee".
CARTIER X CORTINA
JAEGER-LECOULTRE '1931 CAFé'
TIFFANY & CO. 'FALL' BLUE BOOK 2022
Jaeger-LeCoultre '1931 Café'
If you've yet to spot it, the maison's pop-up café has been roaming the city business district on wheels, serving up cups of Joe and iced teas for a quick pick-me-up. But that's not to say that Jaeger-LeCoultre has gone into the brewing business.
Instead, their "nomadic 1931 Café" is really to highlight the creative lettering artistry by Alex Trochut, a Brooklyn-based artist whose calligraphy works have graced music album covers and global advertising campaigns. Together with Jaeger-LeCoultre, he has designed an Art Deco-styled bespoke typeface they call the "1931 Alphabet".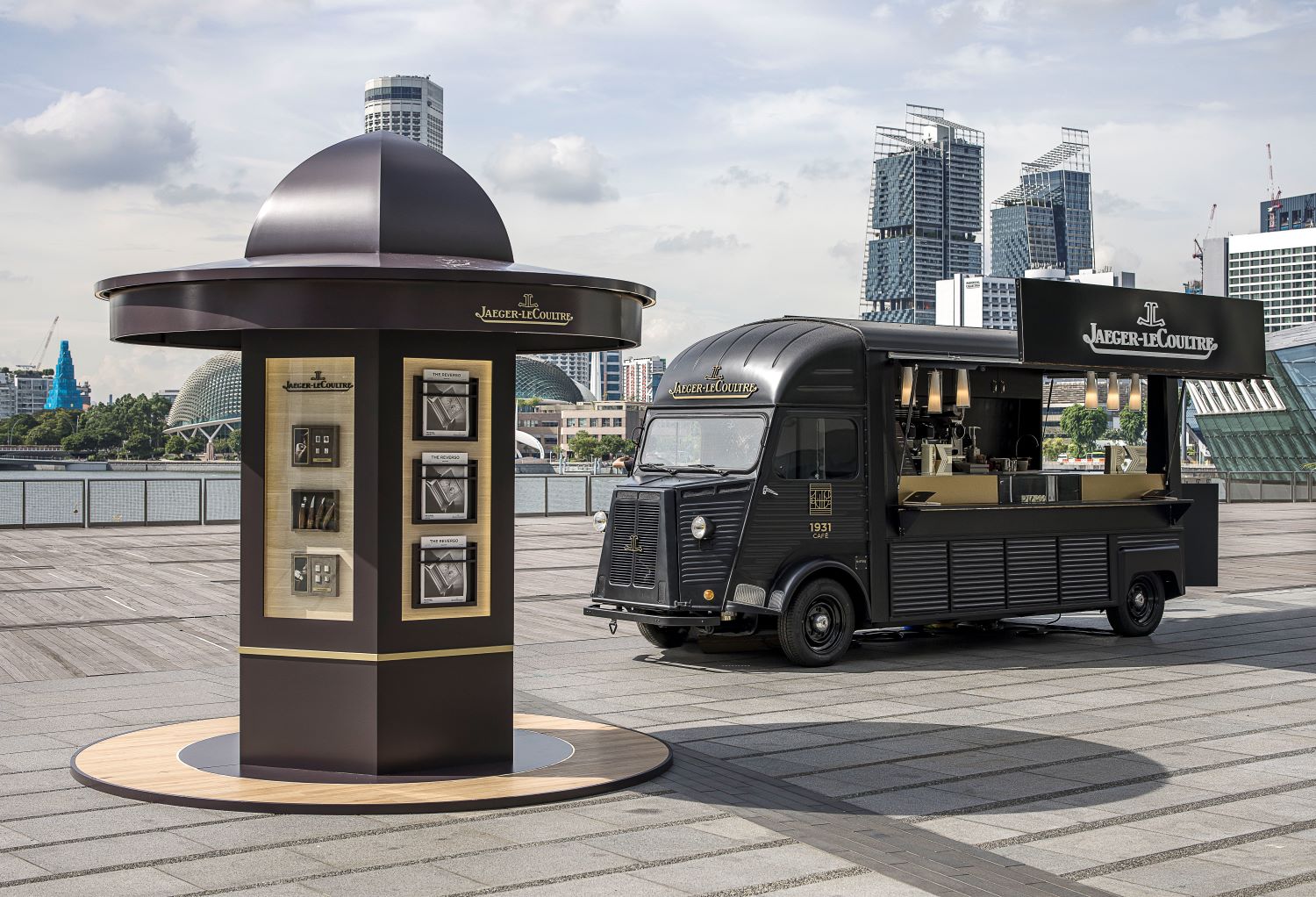 Each letter, designed with distinct lines, curves, and bevelling, is in likeness with the maison's visual identity. Thus, the 1931 Alphabet will be offered as a new style of personalisation for engraving on a Reverso caseback, of which JLC promises will be seen in other future initiatives.
Moving on from the Marina Bay Sands Event Plaza, the Jaeger-LeCoultre nomadic 1931 Café will be located on different days at varying locations in the city of Singapore:
- One Raffles Place: November 7th to November 9th (8am to 6pm)

- Ocean Financial Center (OFC): November 10th to November 11th (8am to 6pm)
CARTIER X CORTINA
JAEGER-LECOULTRE '1931 CAFé'
TIFFANY & CO. 'FALL' BLUE BOOK 2022
Tiffany & Co. 'Fall' Blue Book 2022
Tiffany & Co.'s conclusion to the BOTANICA: Blue Book 2022 is a collection of flora- and fauna-inspired designs from The Tiffany Archives, as well as reiterations of Jean Schlumberger's masterpieces. Three main themes surround the Fall edition – Wisteria, Magnolia, and Orchid Curve. Each of them champions a certain shape or colour, i.e. blue and indigo hues for Wisteria, organic and floral shapes of the Magnolia flower for its eponymous category, and the not-so-subtle curves à la orchid.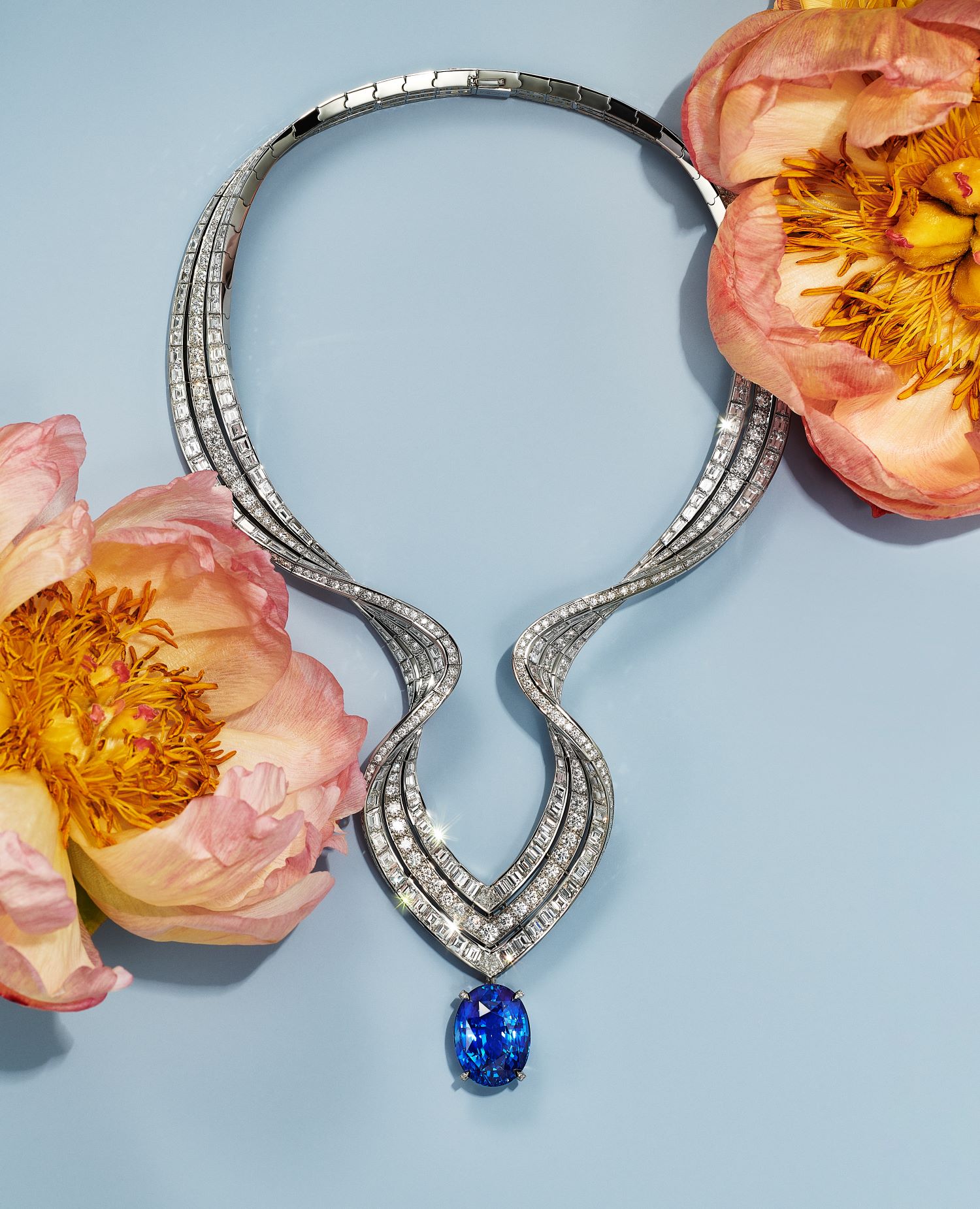 Transformable pendant in platinum with an unenhanced sapphire of over 38 carats and diamonds.
But of course there is no Botanica without Schlumberger as the rest of the Fall collection is reimagined with the most creative gemstone combinations. The 'Bird on a Rock' brooch is a heralded display of its own, comprising variations of the oversized gemstones it makes its home on, whether it be a tsavorite, kunzite, or morganite.