Architect Fiona Tan already knew a few things about Mr. Rene Tan even before they met. An esteemed and award-winning architect, Mr. Tan is director and co-founder of RT+Q Architects, a Singapore-based practice. In 2009, when Ms. Tan was an architecture student, she joined Architour, a signature event of the annual Archifest that takes members of the public on a guided tour of select buildings in Singapore. "I was then in my fourth year in school, just about to go into my masters course. We were all excited to see the completed works of prominent architects in Singapore, and Rene's house was the first on the list," Ms. Tan remembers.
She was excited by the prospect of visiting well-designed houses: "I was intrigued by the possibility that something very fundamental can also be very experimental and bold." And she was not disappointed by what she saw in Mr. Tan's house. "I found his concept very distinctive. He designed a terraced house, but it was detached from the party wall in order to bring in light and air. I first met him there and immediately sensed his passion as he discussed the concept behind his house, and shared a story of living there with his little daughter." 
Fast-forward to many years later, Ms. Tan has graduated from architecture school, and has worked for a couple of years in a big firm. But she wanted to get her hands on a residential project, and remembered to apply for a position at RT+Q Architects. "After my brief meeting with Rene, and a lunch interview where I sat with other members of the staff to see if I would fit into the dynamics of the office, the rest, as they say, is history."
Today, Ms. Tan is one of the team leaders at RT+Q Architects, who has had a turn at heading major residential projects. More importantly, Mr. Tan has become her mentor.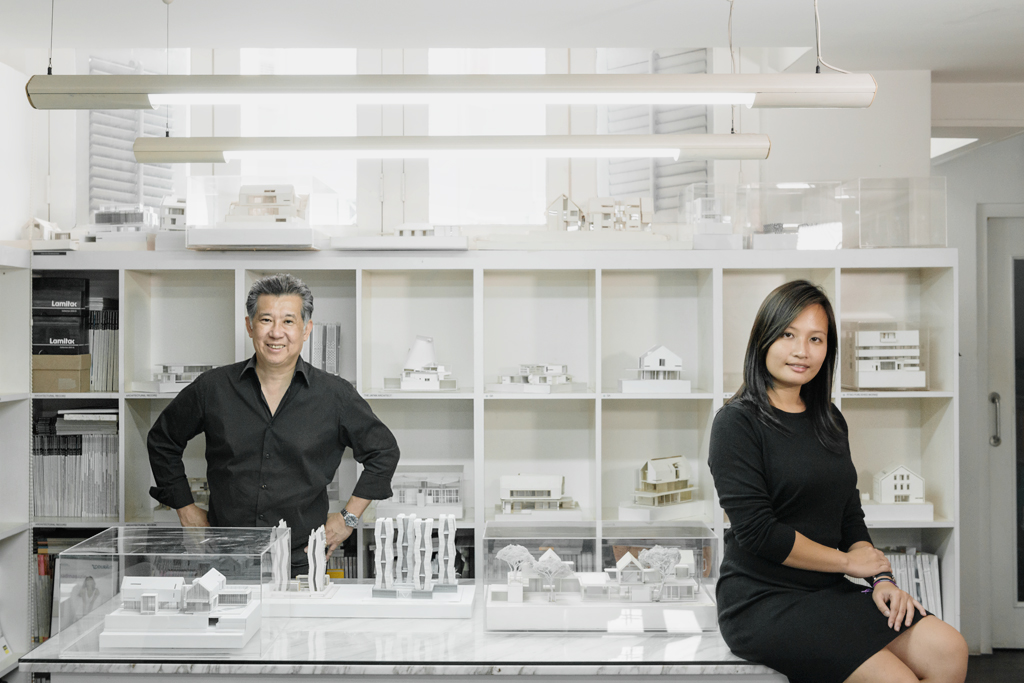 LIFE'S LESSONS
PICKING A PROTéGé
ARCHITECTURAL PILGRIMAGE
IN A MENTOR'S FOOTSTEPS
Life's Lessons
"Among the most important life's lessons that I learned was never to think or behave like an architect," says Mr. Tan. The apparently contrarian position actually makes perfect sense. "Assuming the architect's position can impair our thinking, narrow our vision, and impinge on our creativity," he explains. "I learned from my professors to rely on my counter-intuition, that if I feel I was on the right path, I should stop to reconsider what I have already done.
"It's not counter-intuition for its own sake," Mr. Tan clarifies, "but if you try a different approach to, say, architecture, you come up with less predictable and more creative solutions. Your entire approach to architecture becomes more interesting."
Mr. Tan is a prime example of left-of-field thinking, of bringing ideas from a different discipline in order to freshen up the standard point of view. "I was schooled in music first," he reveals, admitting that musical theories have sometimes cross-fertilized his architectural thinking. "I've always found that to be interesting, and I try to impart that to my younger colleagues in the firm.
"I do think these insights remain relevant today, perhaps even more so. As I interact with my younger colleagues, I sense their tendency to be more academic and less counter-intuitive. I sometimes encourage them to 'put the right things in the wrong place, and the wrong things in the right place' in order to avoid being predictable and sterile."
The academe tends to be prescriptive, Mr. Tan says. "They will tell you to hang paintings only on the wall, and nine out of ten people will do that. I want my younger colleagues to challenge that, and do things differently; otherwise, the window will always look like a window, and the ceiling like a ceiling. It's an important lesson so I remind them that constantly."
As a mentor, it is important for me to encourage my protege to express herself, and ensure that she finds her own voice within the organization and in her career.
LIFE'S LESSONS
PICKING A PROTéGé
ARCHITECTURAL PILGRIMAGE
IN A MENTOR'S FOOTSTEPS
Picking a Protégé
Mr. Tan picked his protégé quite easily. "I saw in Fiona some very similar traits that I see in myself. We share the same approach towards work, as well as the same views on life, architecture and art. When I saw that, I decided to work closely with her."
The ability and interest to think differently is important, Mr. Tan says. "I think it is important for us to approach architecture not as architects, but as individuals outside the discipline, as it teaches us to see things in different ways. I believe that it is through this that our works become more interesting and powerful.
"I like to say, for instance, that Beethoven could not have composed his Ninth Symphony the way he did if he approached it as a classical symphonic composer would," Mr. Tan elaborates. "It was his idea to introduce a vocal element to the symphonic form that created a different and important art form. With the advent of the human voice, the idea of a symphony as an orchestral work had taken a different turn."
In the same vein, Le Corbusier would never have been able to create the Notre Dame du Haut chapel in Ronchamp, France if he approached the project as any architect would, Mr. Tan emphasizes. "He would never have created the sculptural form, the interior spaces, and play of light and shadow in them."
Ms. Tan is well aware of these lessons. "Rene is highly knowledgeable in the Classics, and has not failed to remind us to look not only at the present, but also the past. Much of what we know today have classical roots, including the basis of scale and proportion, as well as the creation of the 'grand space'.
"But he is also keen for us to adapt counter-intuition, which has actually evolved as the practice's motto. He has even encouraged us to be a little 'naughty' and 'playful' with our work, and not be caught up with the 'obviously right' things," Ms. Tan shares.
LIFE'S LESSONS
PICKING A PROTéGé
ARCHITECTURAL PILGRIMAGE
IN A MENTOR'S FOOTSTEPS
Architectural Pilgrimage
Every year, the RT+Q team goes on a sort of architectural pilgrimage to visit exemplary architecture across the globe as part of Mr. Tan's initiatives to continue the education of the entire staff beyond the confines of the school and the workplace. "Rene has been organizing these enrichment trips to demonstrate to us first-hand how the ideas work in practice," Ms. Tan confirms.
Mr. Tan says mentoring Fiona comes naturally "because we can talk about many things besides architecture and work. We are both football fans, although we root for different teams, so we talk a lot about football."
In fact, another lesson that Mr. Tan imparts to his protégé and other younger colleagues is based on football, particularly 'total football' as the Dutch team played it in the 1970s. "The relevant lesson there is that it's not so important what you do when you have the ball, but what you do when you don't have the ball. In architecture, and in other creative pursuits, it is not always about doing something. How you occupy yourself between projects, how you intuit what is to come, and prepare for it, is important."
Mr. Tan adds that the annual enrichment trip is an important component of the RT+Q mentorship strategy. "It's important for us to talk about architecture even outside the office, especially while observing things in actuality. It is not just about the architecture per se, but the context, the environment, and how the architect has chosen to work with it.
"Architecture is not just about buildings – it's a vision of the world that all architects should try to have. Those times we spend together outside the office are important because we can talk about architecture and discover what makes a good or even a bad architecture."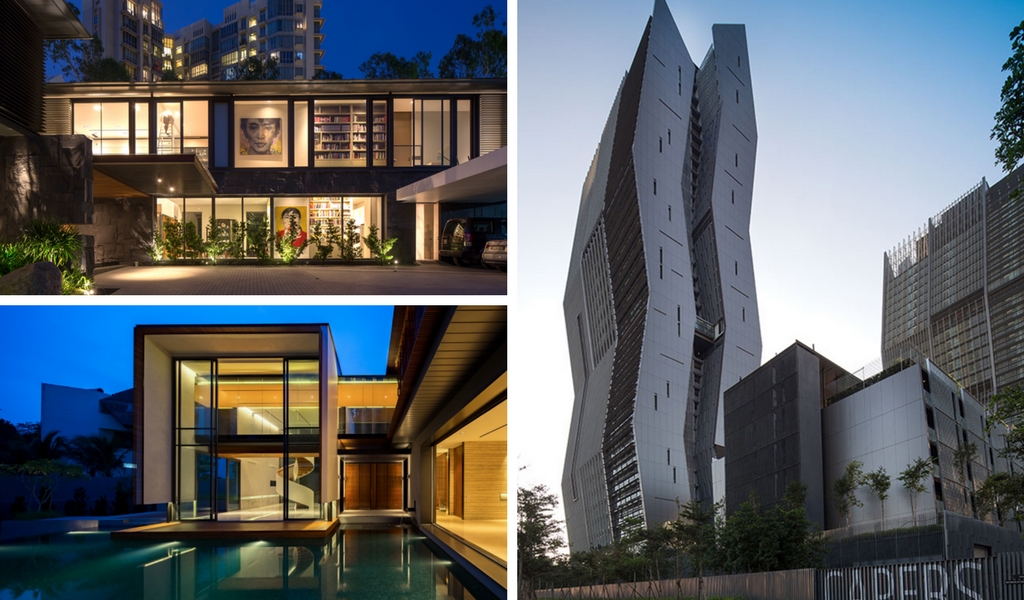 LIFE'S LESSONS
PICKING A PROTéGé
ARCHITECTURAL PILGRIMAGE
IN A MENTOR'S FOOTSTEPS
In A Mentor's Footsteps
Learning from a mentor is different from learning from school, and in many ways, very special, says Ms. Tan. "In our profession, we have the opportunity to create. When we are working on a project, I get to see Rene in action – from conceiving the ideas to dealing with clients." By dealing with real problems in real life work situation, they get to test the theories they learn in school. With the help of a mentor, they get to understand the nature of the problem and respond to it better, Ms. Tan adds.
"Rene has started a practice of letting us have a hand in mentoring other colleagues. I am the team leader of a group of five; each of my team members has three members under them. We do some guidance, exchange ideas, and discuss the work that they are doing. I like that fact that the entire office is like a little learning hub. We learn from Rene as well as from each other."
Mr Tan says: "What's important about the mentor and protégé experience in our office is the exchange that happens between people. I enjoy having Fiona as a colleague because I find the balance between the mentor and the protégé very well constructed. We learn from each other.
"As a mentor, I think it is equally important for me to encourage the younger generation to express themselves. As I learned from music school, a good conductor must always let the orchestra play by itself. As much as I am Fiona's mentor, I ensure that she finds her own voice within the organization and in her own career."