LOUIS XIII
WORLD MARGARITA DAY
THE BALVENIE X CURE
LA PAVONI
Louis XIII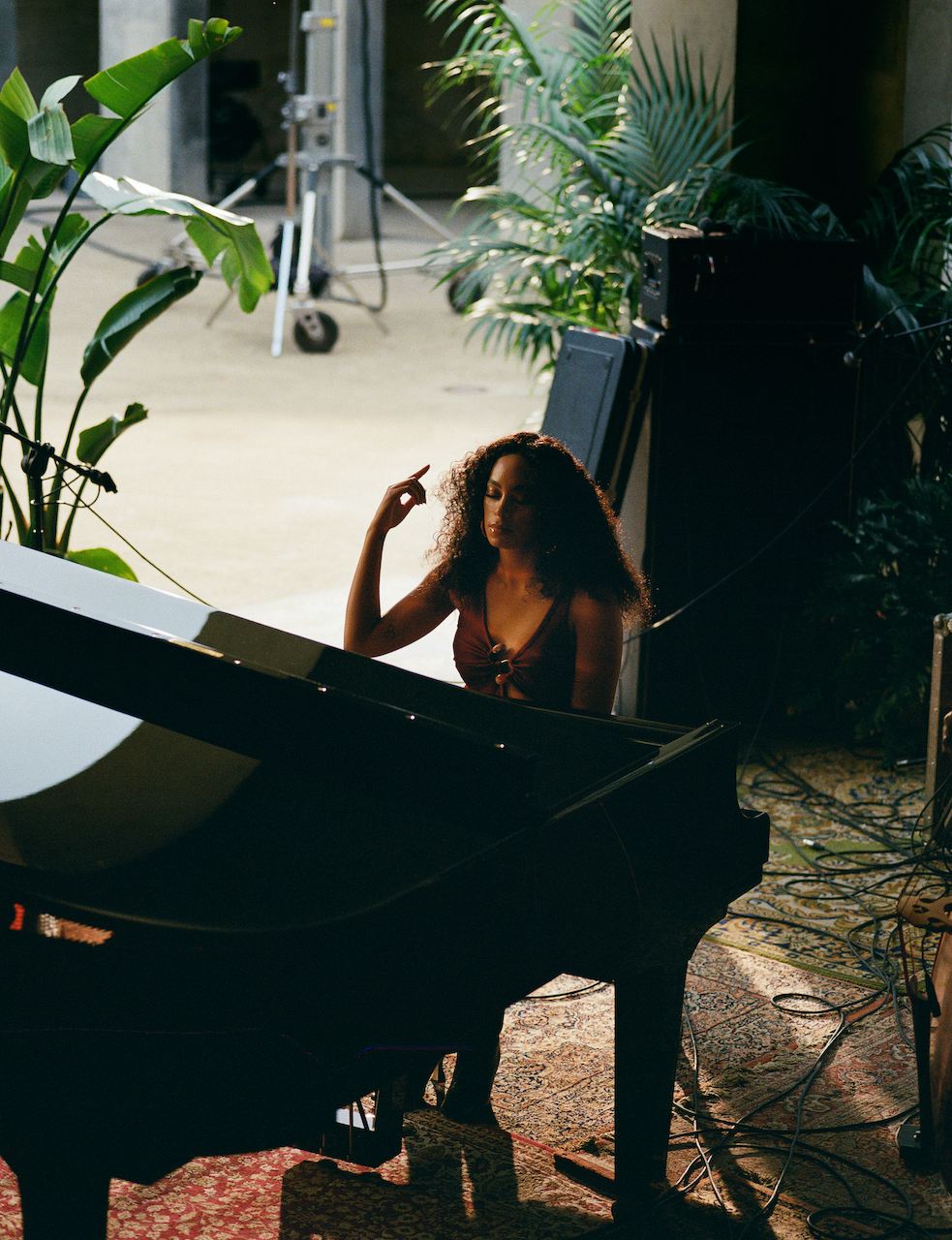 Louis XIII presents a new interdisciplinary performance art film starring Solange Knowles in collaboration with couture designer Guo Pei and film director Mati Diop. Titled "Believe in Time", the campaign is a continuation of the cognac's two-part "100 Years" creative campaign.
Louis XIII reaffirms its commitment to craftsmanship and quality through the expression of the artistic project that explores the concept of time; their belief in quality over quantity, and appreciation over instant gratification is expressed through the eyes of Mother Earth, whom they deem a perfect illustration of similar values.
Louis XIII is available for purchase at The Whisky Distillery's flagship store at One Raffles Place or through private sales.
Watch the film here.
LOUIS XIII
WORLD MARGARITA DAY
THE BALVENIE X CURE
LA PAVONI
World Margarita Day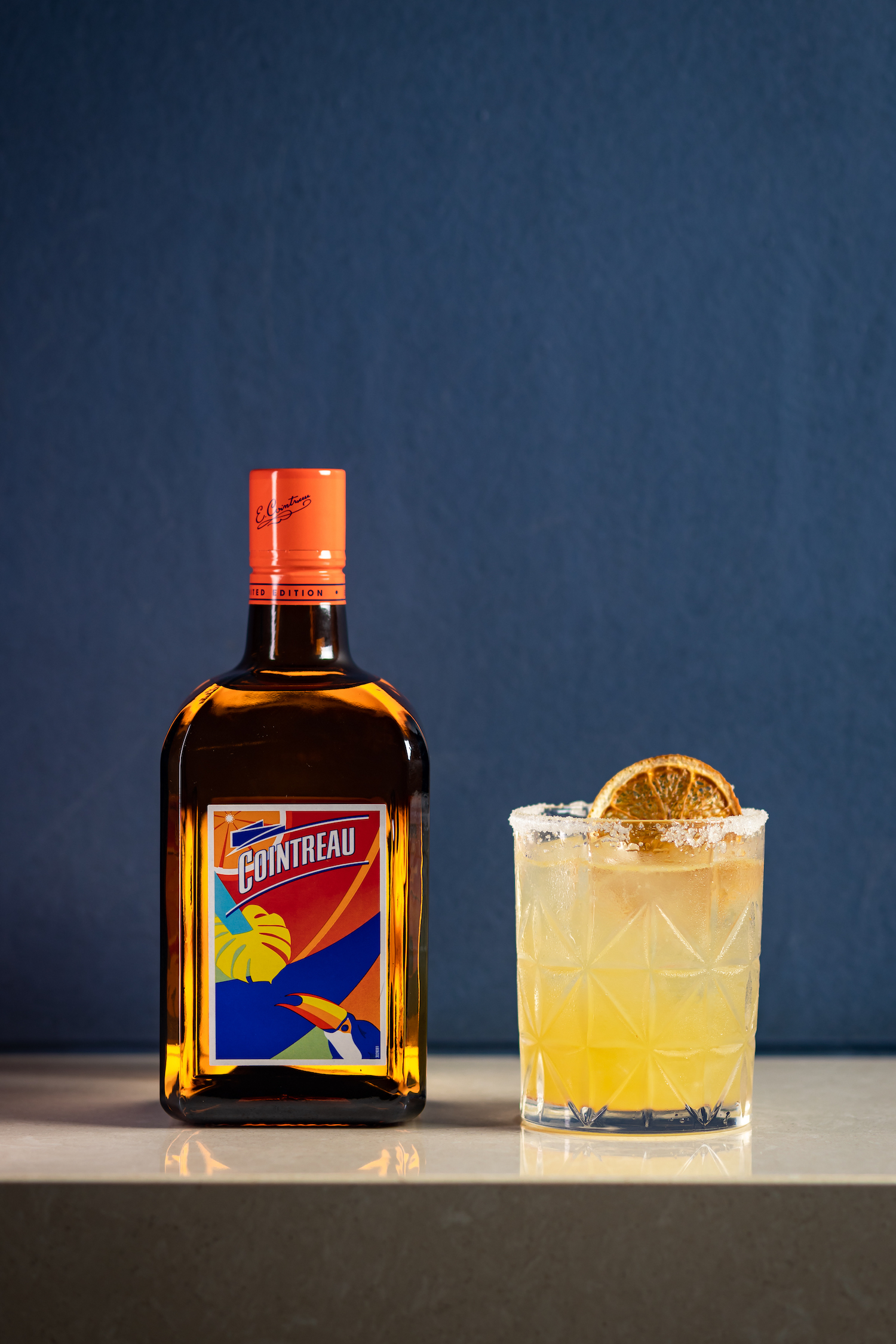 The limited edition Cointreau bottle designed by The Tropicool Company alongside the Chica Caliente cocktail from Papi's Tacos
If you missed World Margarita Day on 22 March, don't fret. Cointreau has partnered with 12 top bars and restaurants across the island in extending the celebration for a month long, up to 20 March.
The participating venues are: BRDL Restaurant and Bar, Comida Mexicana, Entrance, Foxtail, La Salsa, Lime House, Margarita's Dempsey Hill, MEZCLA, Miss Fitz, Offtrack, Papi's Taco, and Smoke & Mirrors. Each of them will be offering the Original Margarita with Cointreau, tequila, lime, and salt, and at least one twist on the classic cocktail.
Expect a Lychee Margarita at Margarita's Dempsey Hill, which is made with Cointreau, Espolon Blanco, lychee puree, agave nectar, and blended ice. For an Asian-inspired take, Smoke & Mirrors presents Wok's the Smell, a mezcal-based cocktail with Cointreau, homemade lime cordial and fat-washed spicy lap cheong.
In addition, Cointreau has partnered with The Tropicool Company to design a limited-edition Cointreau bottle, featuring lush, vibrant illustrations. Shop the exclusive Tropicool-designed Cointreau bottle here.
LOUIS XIII
WORLD MARGARITA DAY
THE BALVENIE X CURE
LA PAVONI
The Balvenie x Cure
The Balvenie and MICHELIN Guide has partnered up with one MICHELIN-starred Nua Irish restaurant, Cure, making it the sixth and final restaurant as part of the Hardcrafted By series. Helmed by chef-owner Andrew Walsh, Cure presents New Irish cuisine reflective of his hometown, culture and heritage, and championing Irish produce. "Our food at Cure takes inspiration from the double meaning of the word nua. It's an old Gaelic word for 'Irish', and it also means 'new' in modern Irish," he explains.
From now until 21 April 2022, Cure specially presents three exclusive dishes that will be available as part of a full menu with whisky pairing from The Balvenie. Chef Walsh's main dish is a twice-smoked salmon prepared with The Balvenie 14 Year Old The Week of Peat. The second dish, The Childhood Memories of Peat, is a dessert served with The Balvenie 12 Year Old DoubleWood. To celebrate its recent MICHELIN Star accolade, chef and his team have also crafted a cocktail called Star in Orbit using The Balvenie 14 Year Old Caribbean Cask.
Book a reservation at Cure here.
LOUIS XIII
WORLD MARGARITA DAY
THE BALVENIE X CURE
LA PAVONI
La Pavoni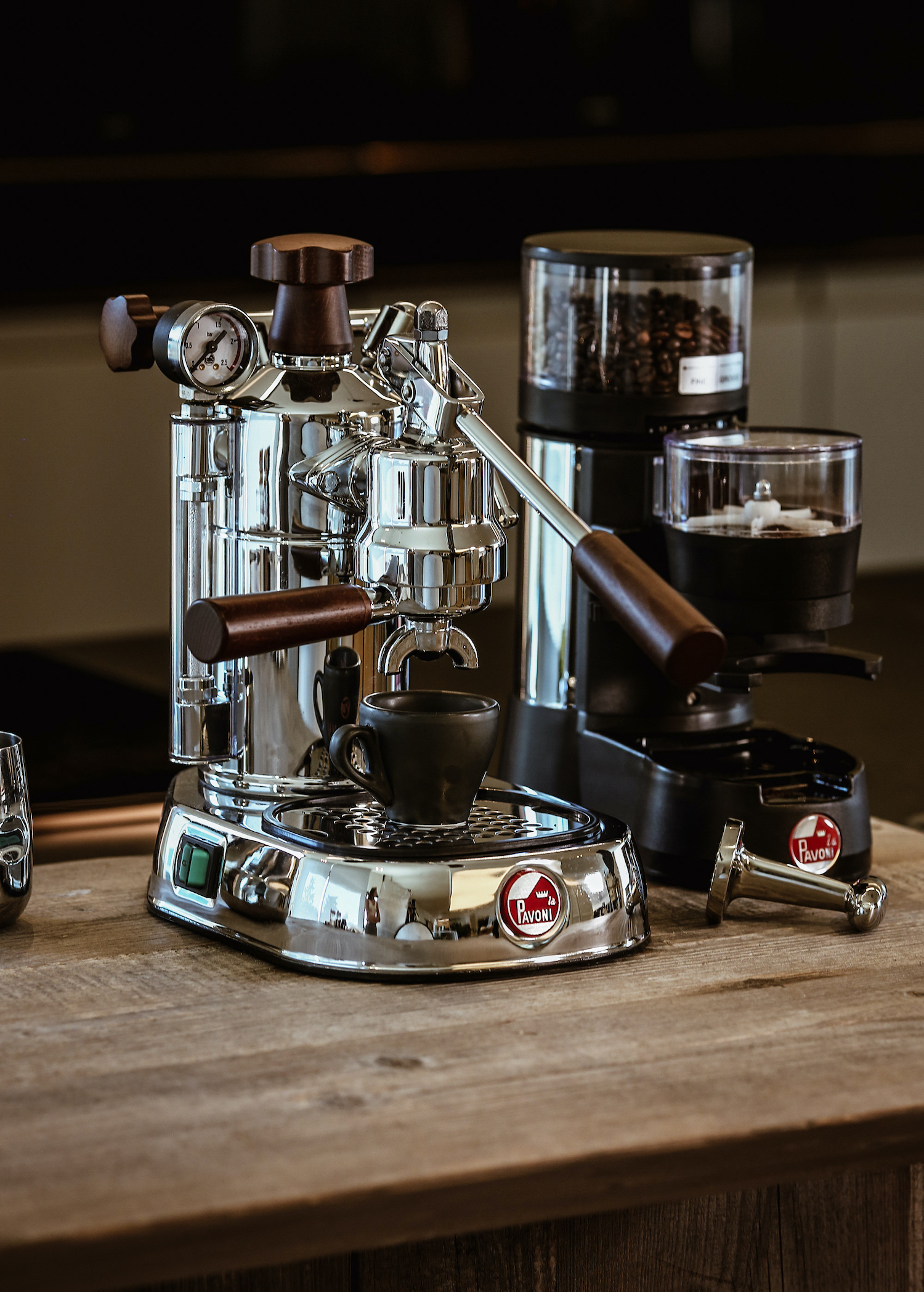 When it comes to the Italian way of drinking coffee, it's all about drinking them hard and fast. Italian coffee manufacture La Pavoni has launched its domestic line in Singapore, bringing in its range of espresso coffee machines from the Semi Professional collection to the iconic handcrafted lever machines.
The highly polished exterior and manual lever pays homage to traditional espresso-making, especially coming from a manufacture that has been in the business since 1905. While that high-tech model that's sitting on your counter right now can pour you a fresh cup in mere seconds, these La Pavoni machines are meant to give you that tactile feel. It's a must-have for experienced baristas in the home space, or for espresso purists who appreciate old-fashioned décor.
Shop La Pavoni here.