NORQAIN
AKRIVIA
LOUIS ERARD
MB&F
NORQAIN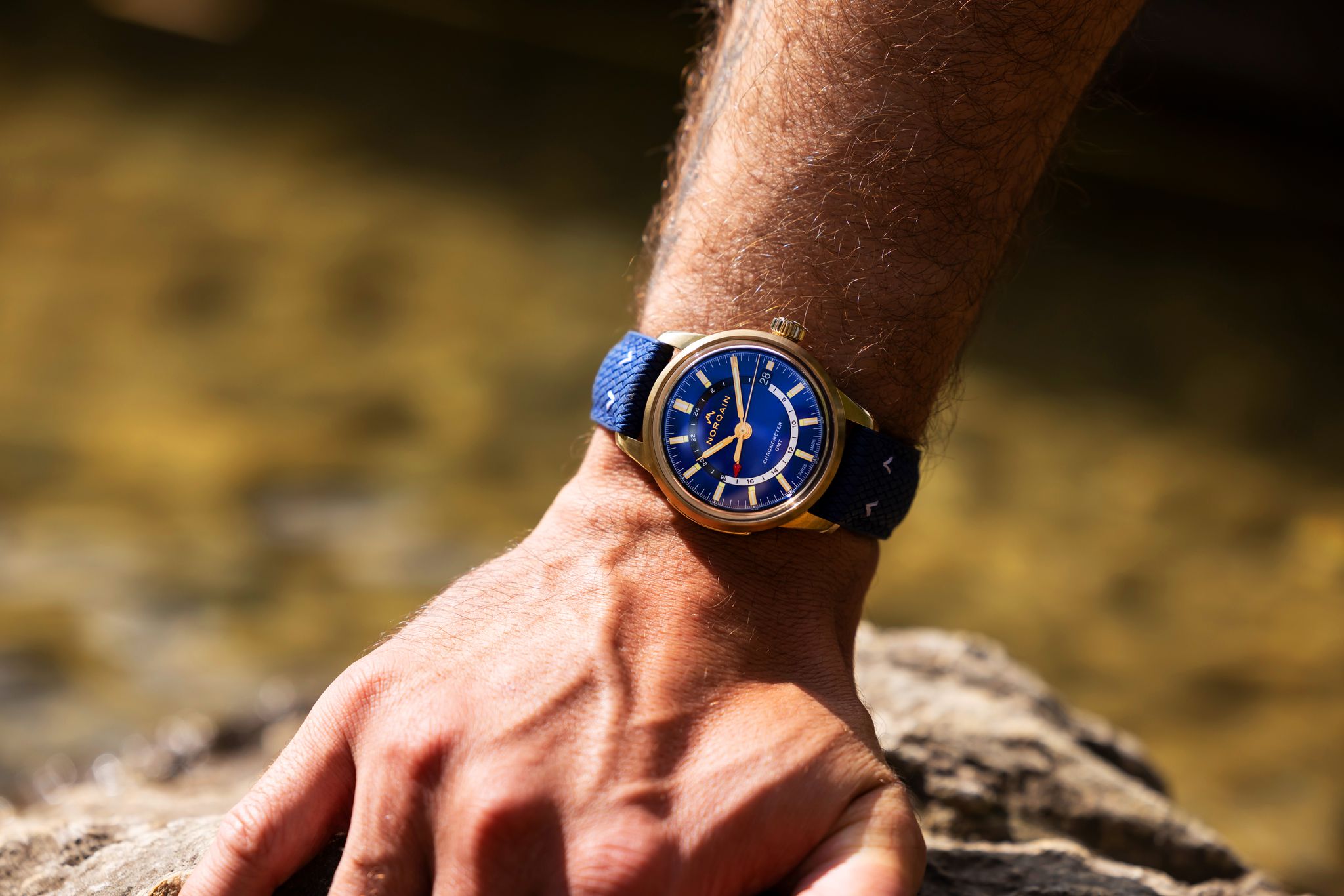 Founded in 2018, Norqain (pronounced Nor-Kain) is a very young brand, where the average age of its team members is 35. Yet, you can say its growth rate has far exceeded expectations. The family-owned manufacture is guided by the motto "young team, bold decisions", and is in pursuit of goals that champion environmental and social initiatives. For instance, Norqain is committed to use only vegan-certified straps for all new products and contributes to the Butterfly Help Project, a charity that provides children access to education in Nepal, through donations made from the purchase of its specially made Adventure NEVEREST watches.
In a recent announcement, industry legend Jean-Claude Biver is now onboard as the brand's advisor, who will aid Norqain in its quest to put Swiss-made watches on the wrists of the young and the young-at-heart. Such is the case for the band of brand ambassadors they've put together who are all truly young folk. Earlier this year, Singapore kite foiler champion Maximilian Maeder was inducted into the Norqain family. At 15 years old, he is the youngest Norqainer (an endearing term they adopted for the ones who belong), joining fellow ambassadors Dean Schneider, an animal rights activist, Swiss freestyle skier Andri Ragettli, and Japanese footballer Shinji Okazaki.
"Giving back to the younger generation now at the forefront of the industry is always something I've wanted to do," said Biver in a statement. "There are few truly independent watch brands that exist today. Without the pressure of shareholders, Norqain has freedom to create its own long-term vision and the path it takes to get there." And therein lies the beauty of independents — to do things in their own time, and do whatever they want, like selling out a lineup of bronze watches and recreating them again. If you've missed the first drop, and patina-treated watches are more of your thing, Norqain is releasing a new iteration of the Freedom 60 GMT Bronze, this time in a midnight blue dial that's limited to 300 pieces. The model comes with three different bracelet options — a blue one in a Perlon rubber strap, an ivory in Nortide, and black in alacantra leather — for the 40mm case. While the homogenous modern blue-on-blue dial-combo looks best, the contrasting elements on the pseudo-retro-designed watchface grants easy time-reading. A GMT scale at the center splits into day and night, where the red-tipped hour hand points to home time. Its jumping hour feature makes for easy setting of the local time and date. Old radium Super-LumiNova® coats the bronze hands, further underscoring the vintage-inspired look.
NORQAIN
AKRIVIA
LOUIS ERARD
MB&F
AKRIVIA
Akrivia, an indie brand that has attained so much in very little time, celebrates its 10th anniversary this year. Helmed by Rexhep Rexhepi (a prodigy of the horological universe in the 21st century), the Genevan brand has won accolades for its contemporary and beautifully symmetrical designs, most notably the first Chronomètre Contemporain (RRCC I) that won the Men's Watch Prize at the 2018 Grand Prix d'Horlogerie de Genève.
As the old adage goes, good things take time and Rexhep is aware of this. Four years after version one, he is finally unveiling the Chronomètre Contemporain sequel, RRCC II. He debuted a version of this for the Only Watch charity auction that sported a dark gold, linen-textured dial in a new platinum case. Granted that that was a pièce unique, the RRCC series returns with black and white versions, and a case design that's very much coveted. Crafted in platinum and rose gold for each version, the case is masterfully machined by legendary watch casemaker Jean-Pierre Hagmann.
Looking at the JPH-stamped case, what's immediately noticeable are the long lugs. They're longer than the Chronomètre Contemporain because they prop the entire case off the surface if one were to place it flat on a table. This keeps the exhibition caseback crystal clear, and for good reason. It shows off the new calibre RRCC02 that's symmetrically constructed and finished to haute de gamme standards. This time, it houses twin barrels and going trains, along with an independently driven jumping seconds that boasts a hacking and zero-reset function. It's a lot to marvel at and more. No doubt the watch is state-of-the-art and has a lot of heart.
NORQAIN
AKRIVIA
LOUIS ERARD
MB&F
LOUIS ERARD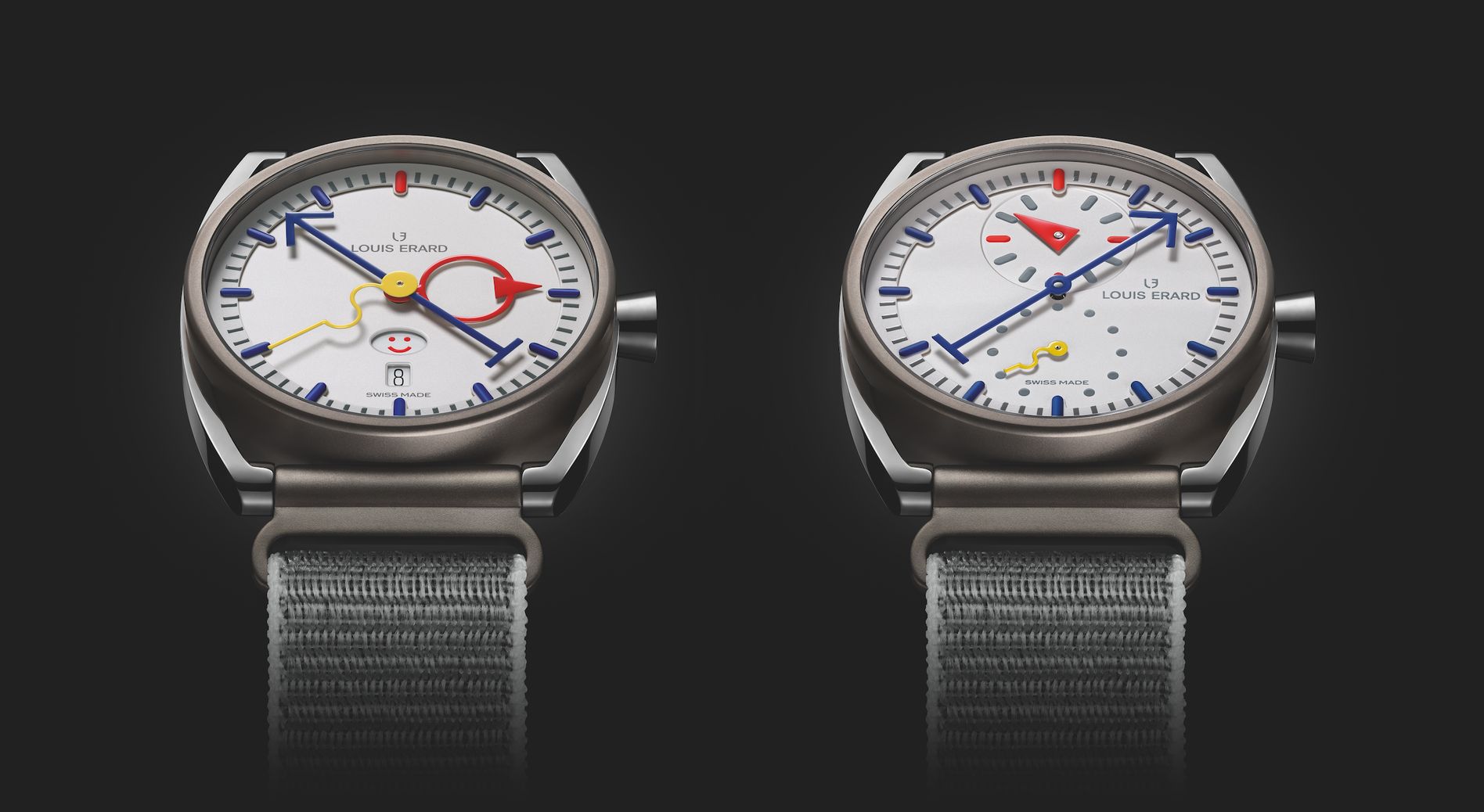 Founded by Mr. Louis Erard in 1929, this independent brand is renowned particularly for its iconic regulators, a collection on which the brand built its reputation. The brand was recently brought into Singapore last year through retailer Watches of Switzerland. While it would be an exceptional milestone for Louis Erard to celebrate its 93rd anniversary, the Swiss brand has opted to play on the numbers of the year "2022", in collaboration with Alain Silberstein, a French interior-architect-turned-watch-designer who has made the Bauhaus style his signature. The result: A special edition of two pieces, each with two different styles – Le Régulateur Louis Erard x Alain Silberstein Blanc and La Semaine Louis Erard x Alain Silberstein Blanche.
They've done a similar project back in 2019 when they debuted the triple release of the youthful design in a black range. Now sporting a lighter colorway with white dials and a light grey nylon strap, the new "Diptych" features a regulator (a signature Louis Erard make) in one, and a curious calendar in the other. Both timepieces tell the main hours via a red lacquered hour hand and a blue lacquered minute hand, with seconds indicated by a yellow lacquered hand.
The La Semaine Louis Erard x Alain Silberstein Blanche includes a calendar display, one for time, and another for mood. Yes, you read that right. What's known as Silberstein's emblematic calendar is a smiley that indicates a mood for the day — it progresses from a frown to a wide smile as it runs through Monday to the weekend. It's fun, clever, and rings somewhat true for most.
The two references are produced in a limited series of 178 pieces each.
NORQAIN
AKRIVIA
LOUIS ERARD
MB&F
MB&F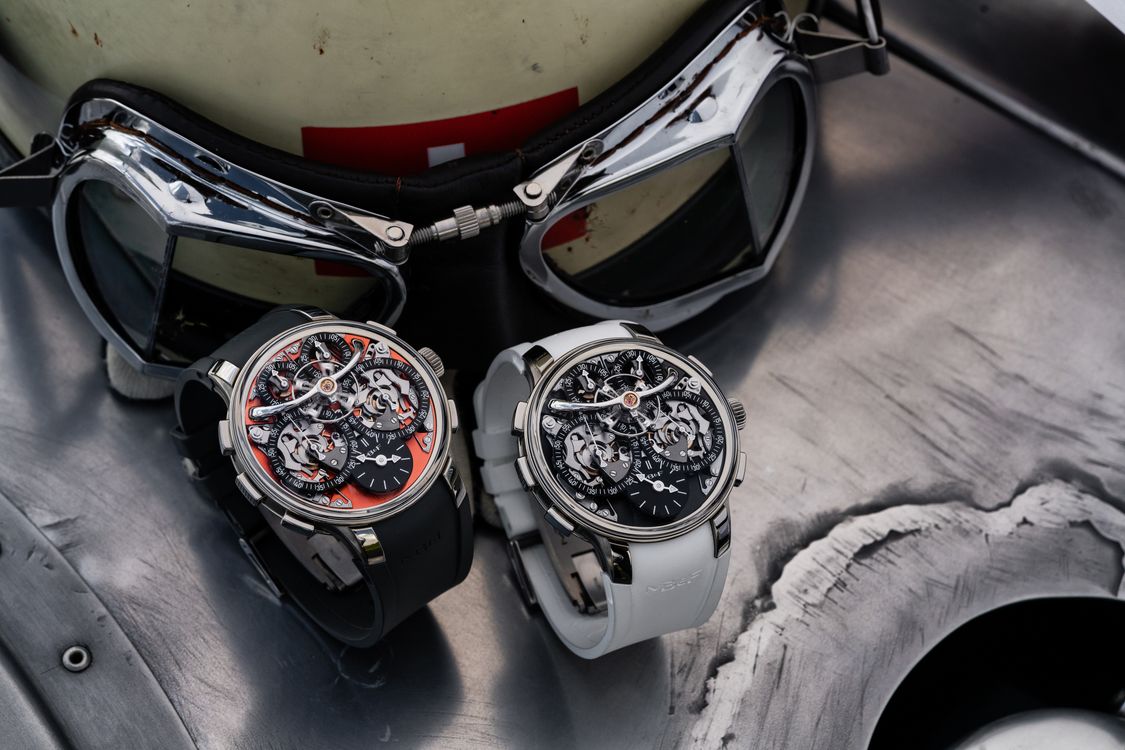 Except for Louis Erard, MB&F (Maximilian Büsser & Friends) joins the other young indies in this list. Well, 17 years is a long time, but it still doesn't have a millennium-old backstory and a legendary watchmaker to hide behind. Nevertheless, MB&F is a great brand whose eponymous founder is on a never-ending quest to create watches beyond the conventional. They've created spider-looking, spaceship-resembling, and frog-facing tickers, with even more imaginations realized in their co-created clocks (think jellyfish and Starfleet-inspired ships)
Their Legacy Machines (LM), which represent their take on watches with retro-futuristic influences, scale back on the odd shapes, but the cleverness remains in its astonishing constructions. The latest LM addition is the LM Sequential EVO that's MB&F's 20th caliber, and — believe it — its first-ever chronograph. Maximilian Büsser never said that MB&F would never make a chronograph, but what he did say is that MB&F would never make a chronograph like all the other ones out there. So, what have we got?
The dial plate features two chronograph displays: One has its seconds display at 9 o'clock and minutes display at 11 o'clock, and the other has its seconds display at 3 o'clock and minutes display at 1 o'clock. Each of these displays can be started, stopped, and reset completely independently of each other, using the start/stop and reset pushers on their respective sides of the case. However, there is a fifth pusher, located at the 9 o'clock position: The "Twinverter". The watch might sound like an octopus at this point, but this fifth member is omniscient — it controls both chronograph systems, operating as a binary switch that inverts the current start/stop status of each chronograph. This means that if both chronograph displays happen to be stopped (at zero position or otherwise), pressing the Twinverter will cause both to start simultaneously. If they are both running, the Twinverter makes them stop. If one is running and the other is stopped, the Twinverter stops the one that is running and starts the one that is stopped. It sees all, it knows all, it does all. And considering this is the first chronograph for MB&F, they knew they had to go the extra mile with it.