ROLEX
PATEK PHILIPPE
CARTIER
CHOPARD
JAEGER-LECOULTRE
IWC
ULYSSE NARDIN
TUDOR
TAG HEUER
Rolex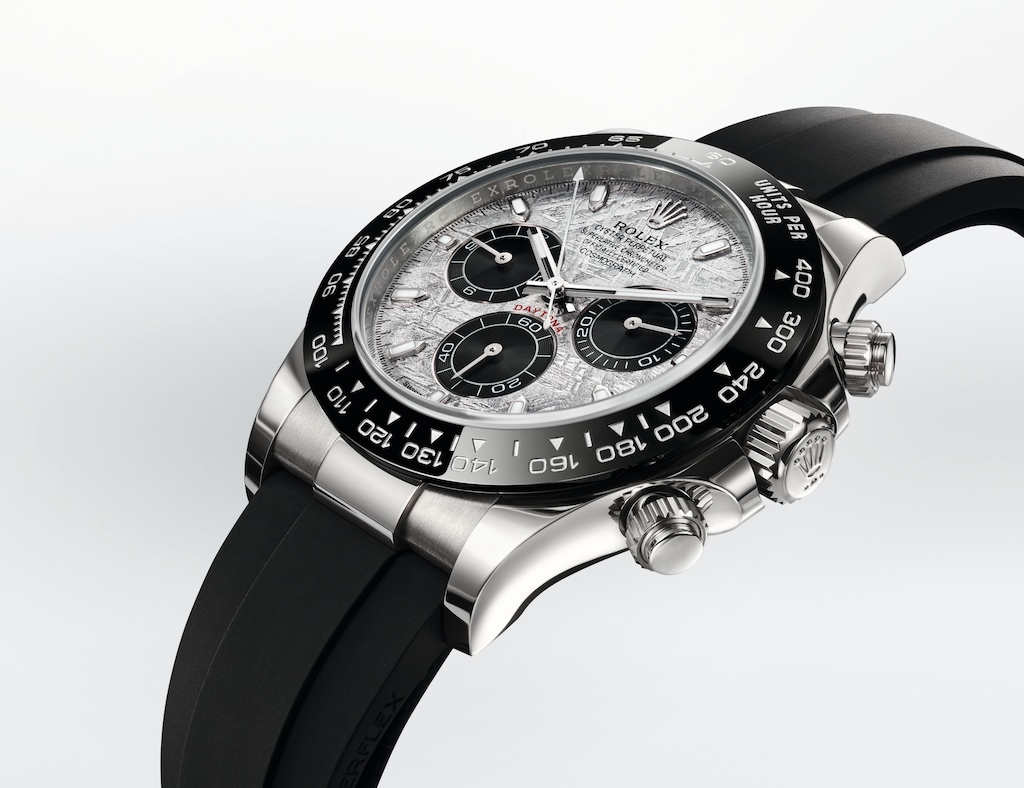 The Swiss watch manufacture has set out three themes for itself for this year's showcase, among which includes a focus on beautiful dials. While the Cosmograph Daytona wouldn't typically have found itself in this category, the new Oyster Perpetual Cosmograph Daytona is an absolute head-turner.
In versions of 18 ct white, yellow, and Everose gold, the new chronograph sports a new dial that's derived from a piece of metallic meteorite. The natural material emits a muted silvery sheen that lends depth and contrast to the black chronograph counters, such as the 18 ct white gold version with an Oysterflex bracelet, that frames the dial with a monobloc Cerachrom bezel in black ceramic.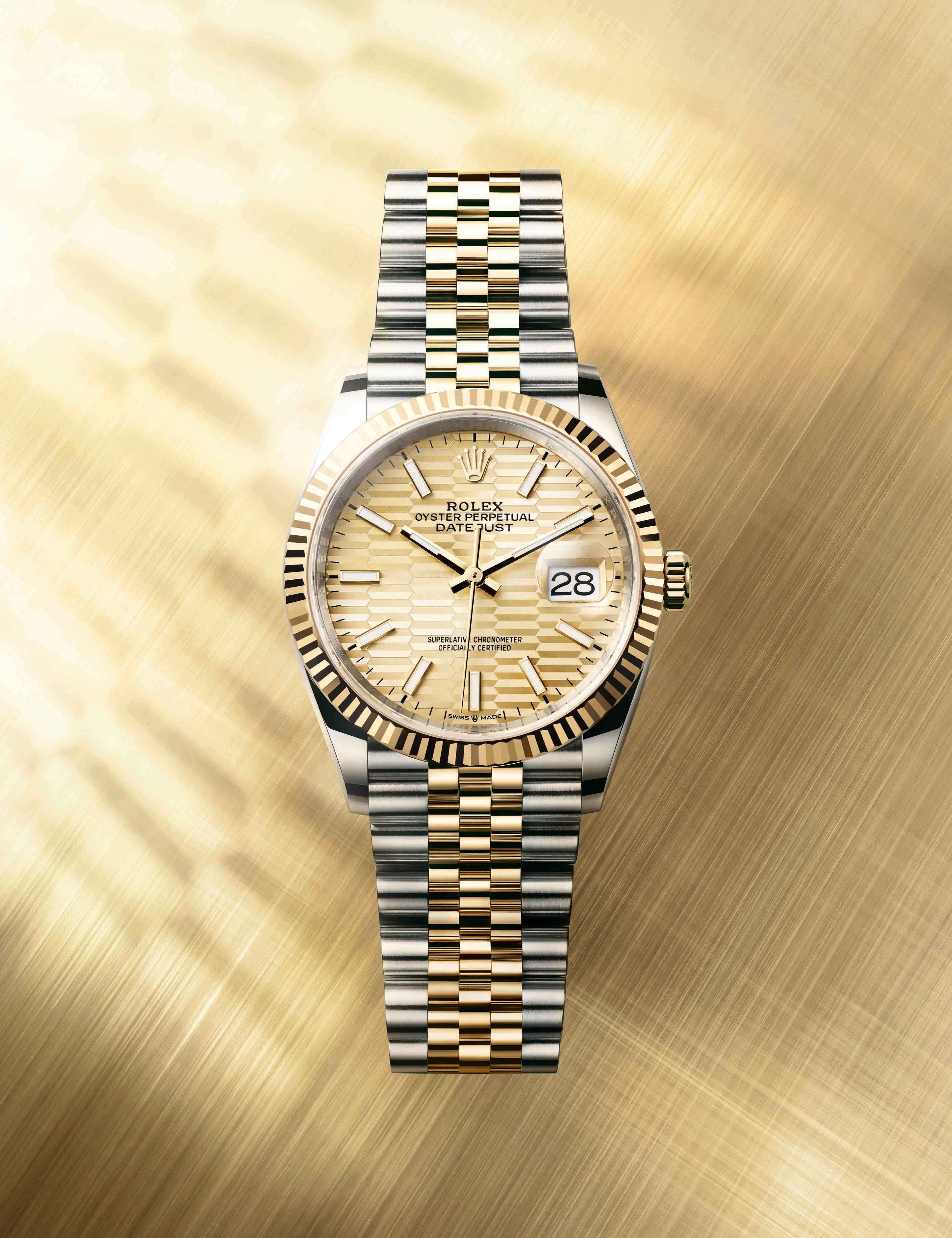 The new Oyster Perpetual Datejust 36 timepieces also get a face lift, which includes a fluted motif in blue, gold and silver dials, in combinations of Oystersteel and white, yellow and Everose gold, finished with either an Oyster or Jubilee bracelet.
ROLEX
PATEK PHILIPPE
CARTIER
CHOPARD
JAEGER-LECOULTRE
IWC
ULYSSE NARDIN
TUDOR
TAG HEUER
Patek Philippe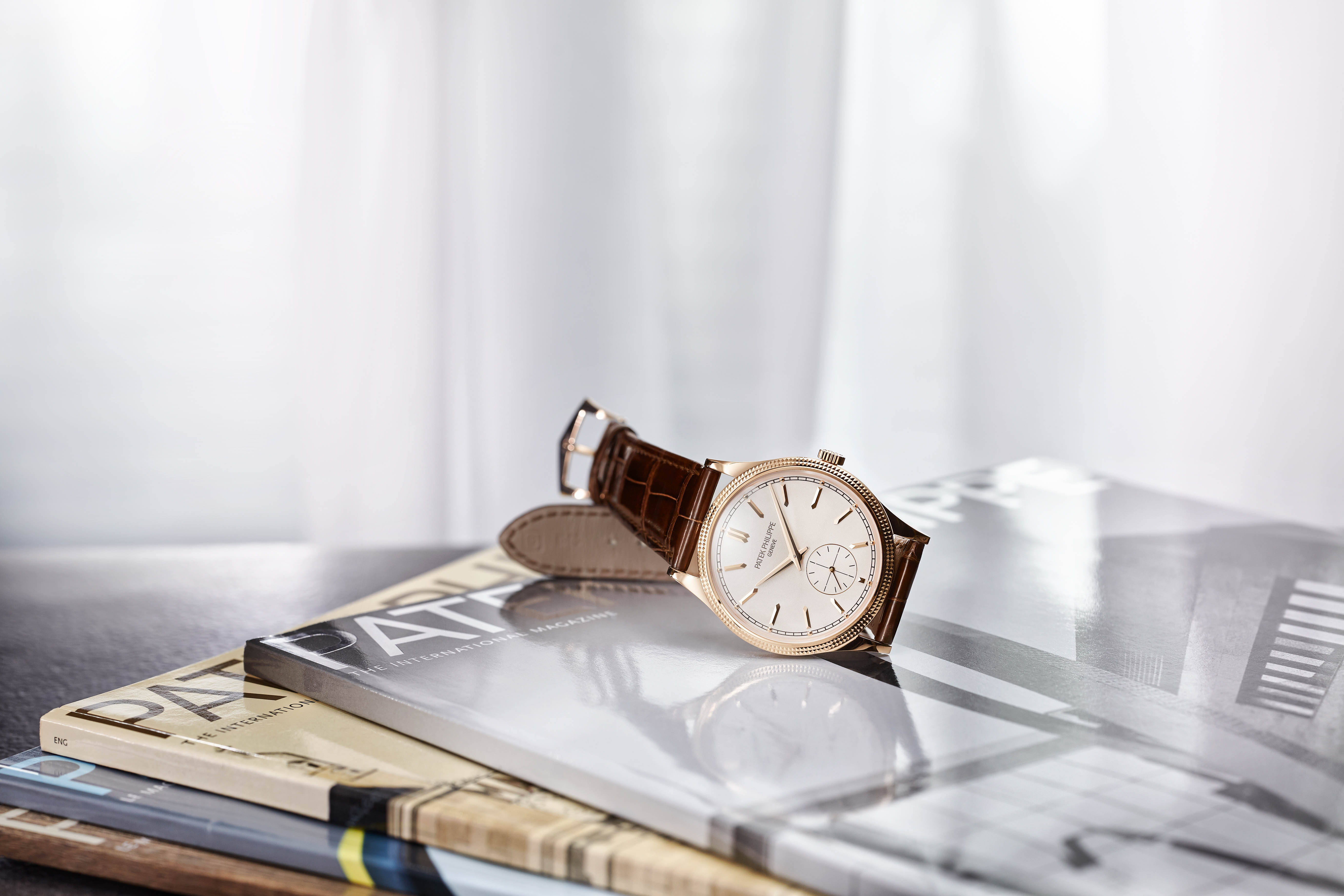 Patek Philippe brings back an icon in the new Calatrava Ref. 6119. Historically, the design is derived from the Ref. 3919 that first launched in 1985.
Minimalistic yet traditionally Patek Philippe in every sense of the word, the hobnail design adds a level of detail to the time-only classic. Today, Patek Philippe reinterprets this with two new versions in rose and white gold.
The rose gold version evokes a vintage appeal that pairs well with the silvered dial, while the white gold has a more monochromatic look with a satin brush-finished gray dial. The case has been upsized to 39mm (while keeping the same thinness at 2.5mm) to fit the twin-barrel manual-winding 30-255 PS caliber that provides up to 65 hours of power reserve.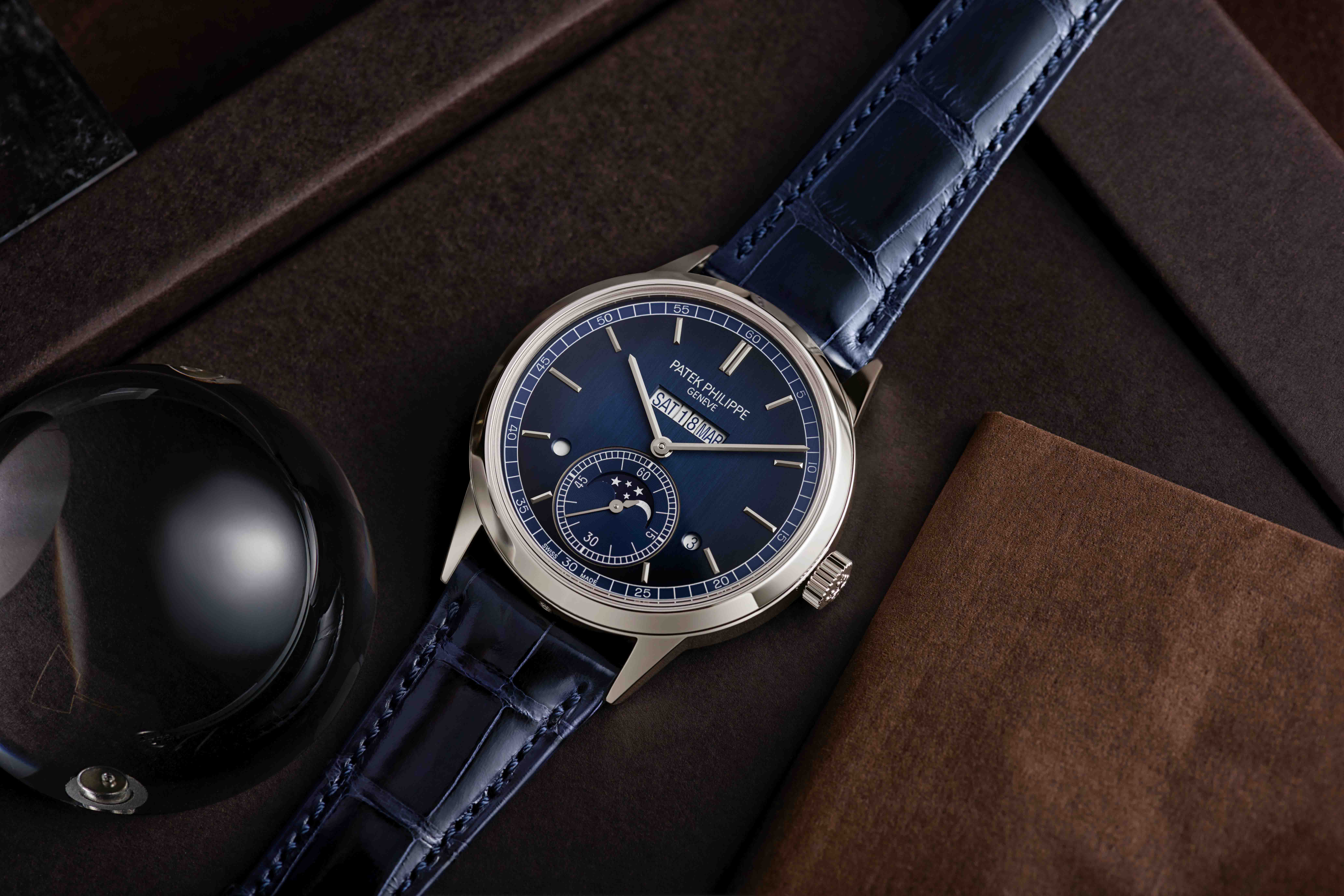 This year also sees a new creation from the manufacture, the Ref. 5236P-001 In-Line Perpetual Calendar, which is their first in-line QP display for a wristwatch. This dial configuration is derived from an American-style pocket watch from 1972, which through the ingenious watchmakers from the manufacture have managed to minimize this display in a 41mm case.
The new 31-260 PS QL caliber comprises three patents and is powered by a new automatic-winding platinum rotor. In this case, its density is more favored than the usual 22k gold to effectively power up this particular movement.
This change makes for an interesting view through the sapphire crystal caseback, which is never short of beautiful finishes.
ROLEX
PATEK PHILIPPE
CARTIER
CHOPARD
JAEGER-LECOULTRE
IWC
ULYSSE NARDIN
TUDOR
TAG HEUER
Cartier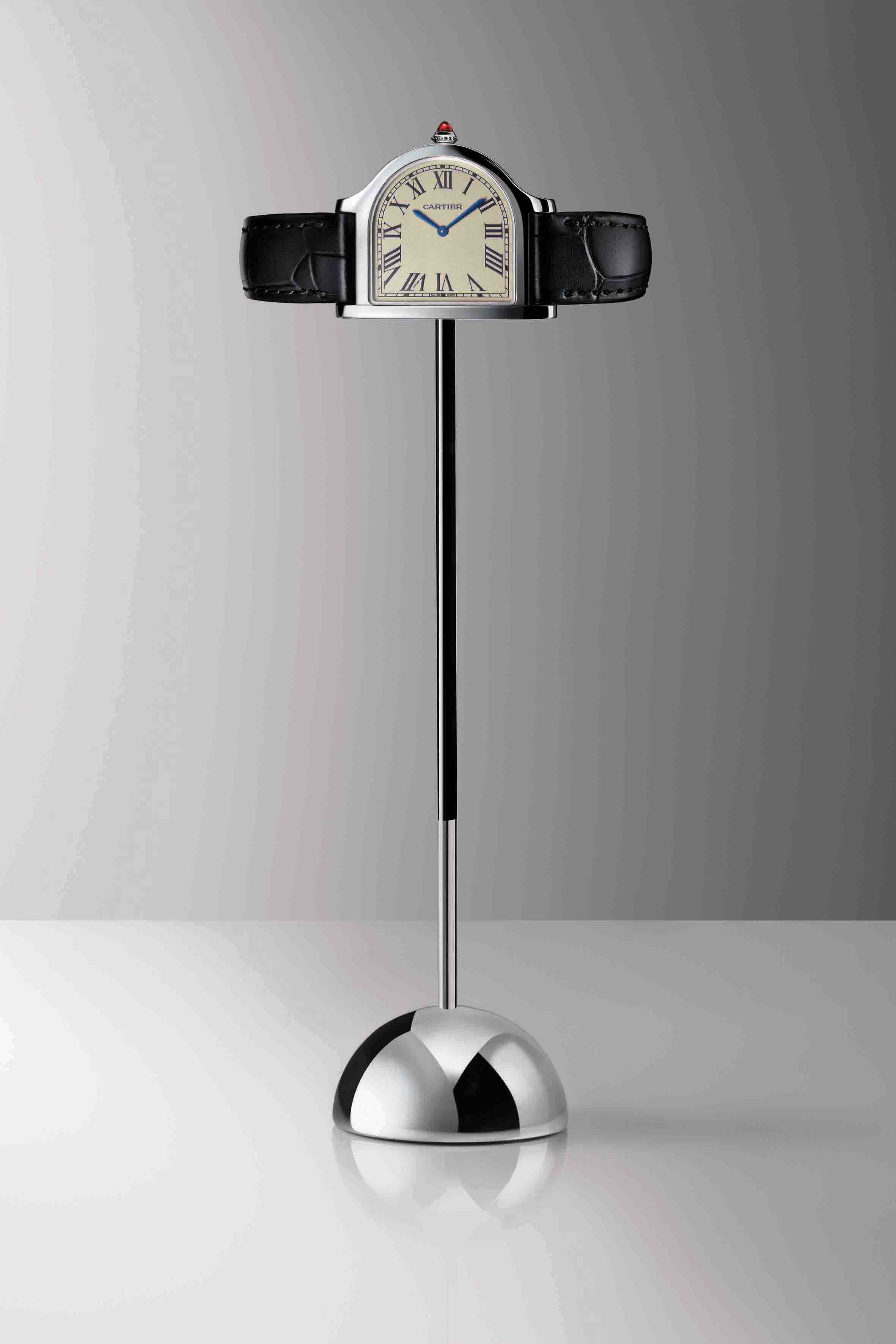 From last year's Baignoire, Cartier brings us another shape, this time from the Privé Collection – the Cloche. The word itself means bell in French, which makes this watch shape of the Cloche de Cartier pretty self-explanatory.
When worn on the wrist, the case becomes asymmetrical, until one looks down to read the time and notices that the entire dial is turned alongside with it at a 90-degree angle. The maison has released a number of variations with this style, ranging from yellow to pink gold and platinum, diamond-set versions, and skeletonized movements, all of which are made in a limited number.
ROLEX
PATEK PHILIPPE
CARTIER
CHOPARD
JAEGER-LECOULTRE
IWC
ULYSSE NARDIN
TUDOR
TAG HEUER
Chopard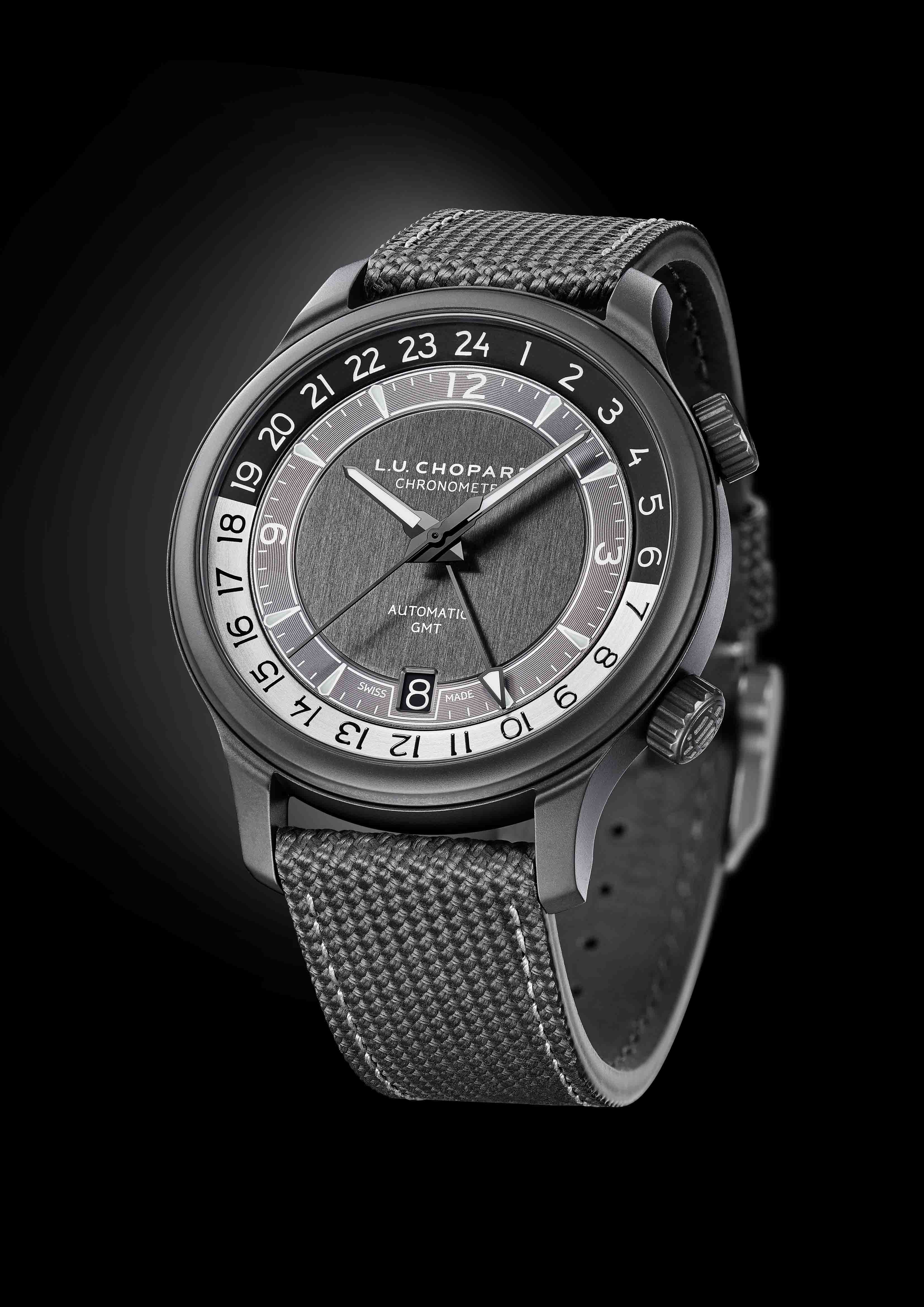 ©Federal Studio
The new addition to Chopard's L.U.C is, for lack of a better word, cool. And that's not to say that it's "cool" just because it's in all black – which we love – but seriously, we mean it because this monochromatic look is arguably stylish.
The L.U.C GMT One Black is a stealthy-looking dual-time travel watch, with a grey-on-grey look achieved with a (world first) ceramised grade 5 titanium case and complementing hues on the dial. The lineup includes the the new L.U.C Time Traveler One Black worldtimer, which sports the same case construction.
The use of innovative materials is also present in the strap, which uses plant-based rubber.
ROLEX
PATEK PHILIPPE
CARTIER
CHOPARD
JAEGER-LECOULTRE
IWC
ULYSSE NARDIN
TUDOR
TAG HEUER
Jaeger-LeCoultre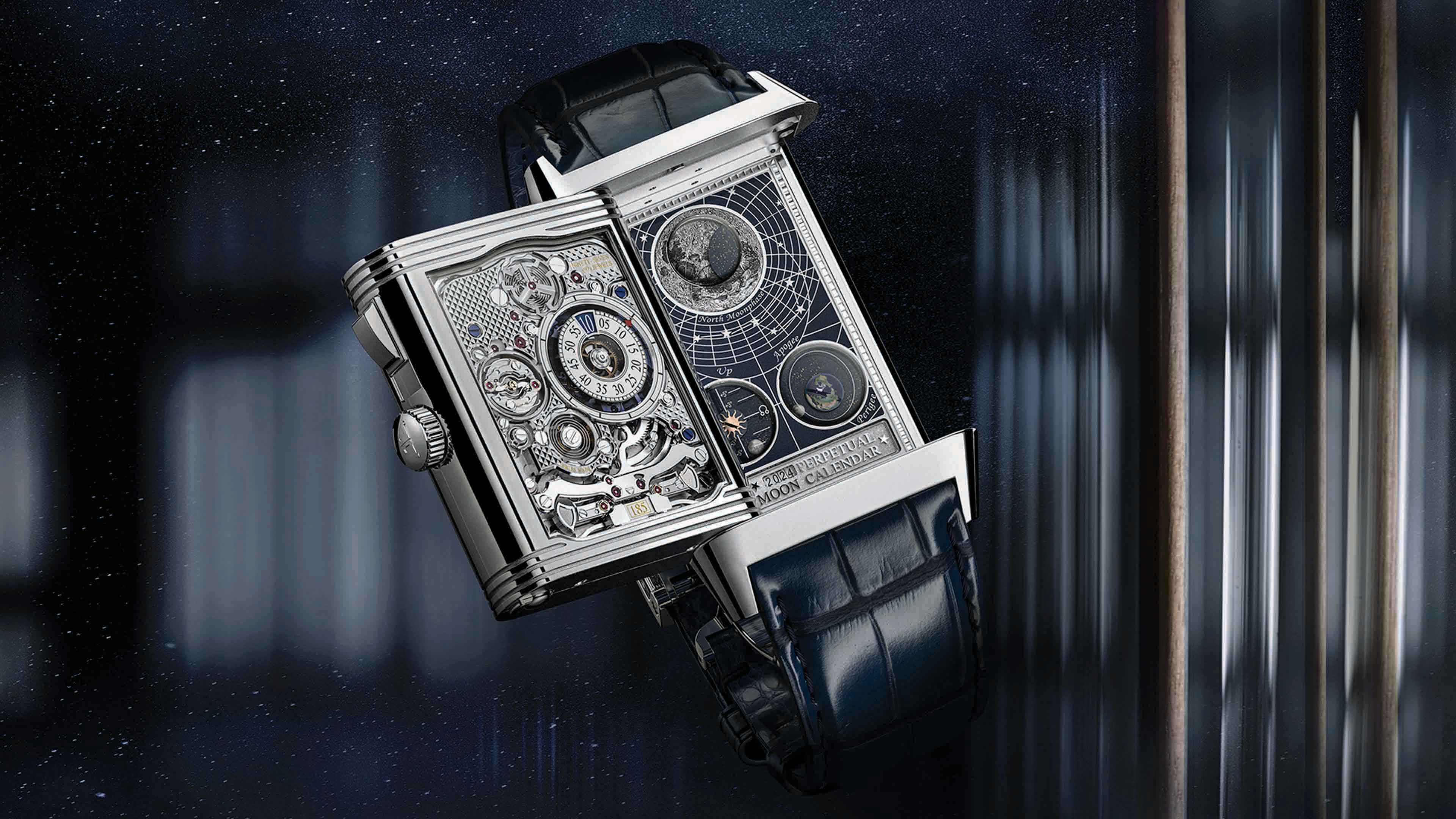 It's not enough to say that Jaeger-LeCoultre has exercised all beauty, brains, and brawn in this gargantuan creation that is the Reverso Hybris Mechanica 185 Quadriptyque because, honestly, who knows what else it took? At 11 complications, with 12 patents, this four-faced Reverso is the manufacture's most complicated timepiece to date.
With a 51.2mm by 31mm real estate, each dial houses every complication imaginable, from simple hours to perpetual calendar, and minute repeater to moonphases of both the southern and northern hemispheres. Additionally, the complex lunar display showing the synodic, draconic, and anomalistic cycles contribute to lunar predictions like when to expect supermoons and eclipses, the first of its kind to do so.
Perhaps if one fiddles with the faces fast enough, they can probably activate time travel.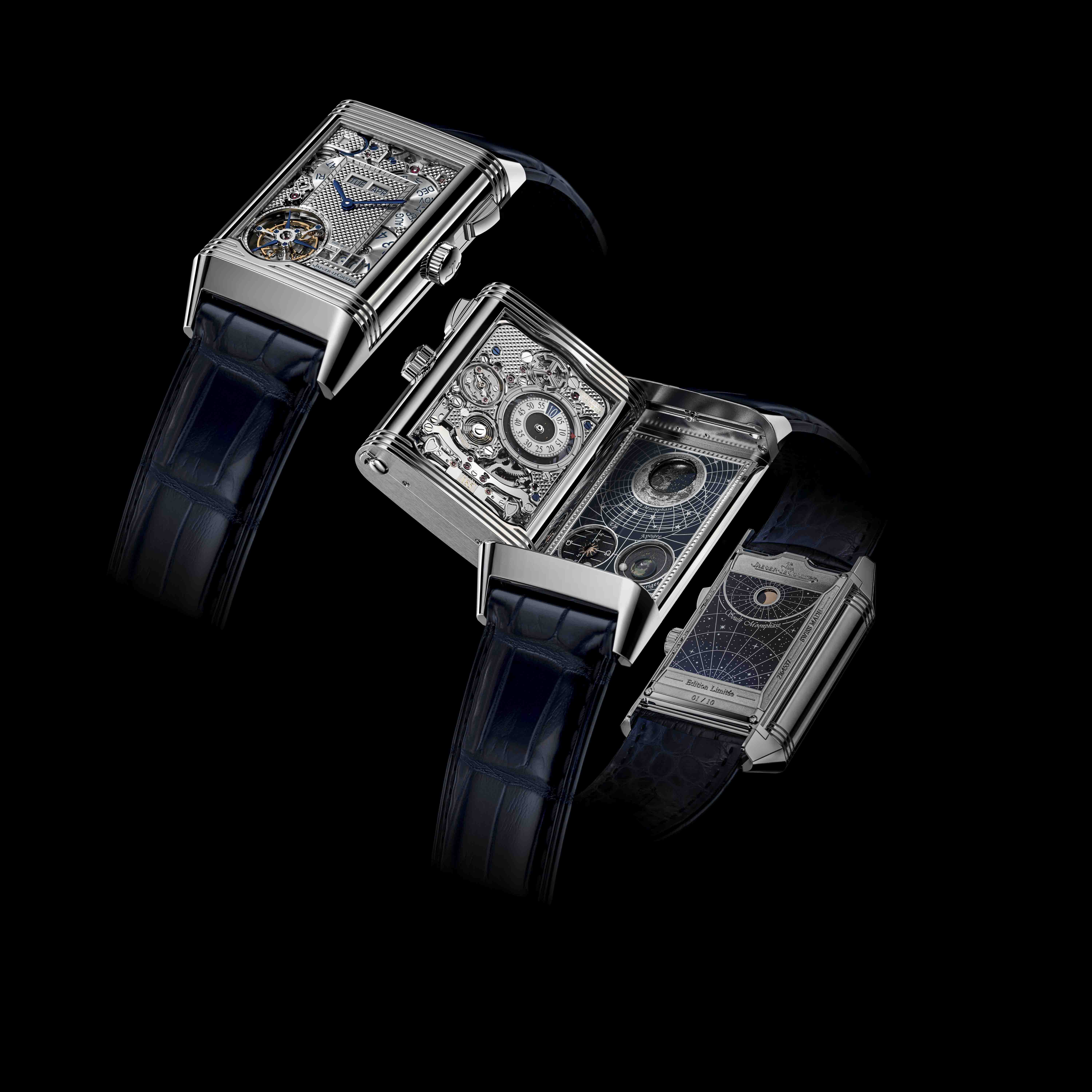 CEO Catherine Rénier shared that it took the research and development team over six years to materialize the project. With all the information this watch can display, each watchface is nonetheless legible and beautiful.
Only ten units are available worldwide.
ROLEX
PATEK PHILIPPE
CARTIER
CHOPARD
JAEGER-LECOULTRE
IWC
ULYSSE NARDIN
TUDOR
TAG HEUER
IWC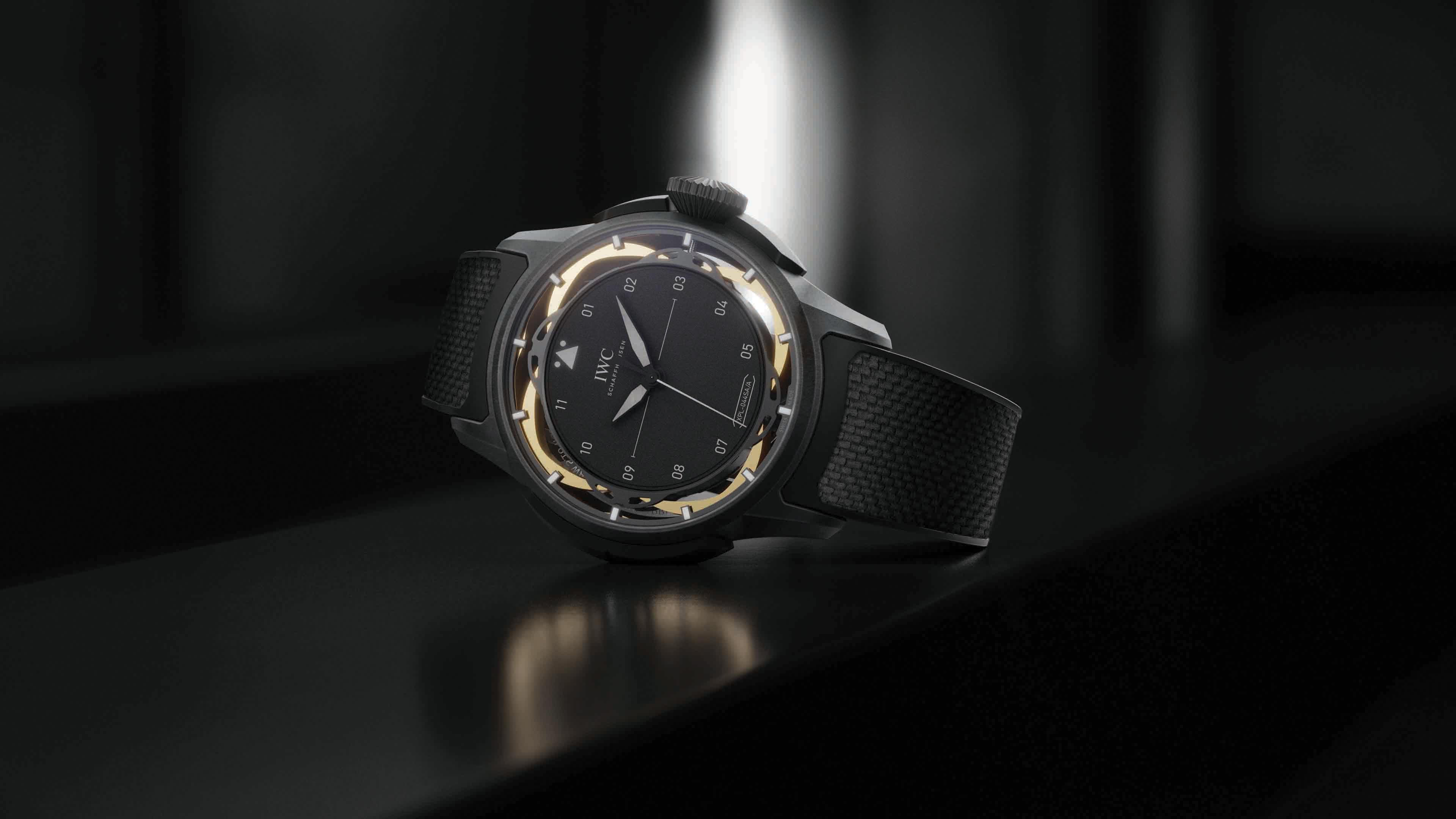 IWC has always prided itself on utilizing engineering in their watchmaking. This approach has seen the first creation from their new Experimental division, the Big Pilot's Watch Shock Absorber XPL.
The watch is constructed with a Ceratianium® case and bulk metallic glass (BMG) that houses the newly-patented SPRIN-g PROTECT system, which is responsible for protecting the movement by holding it in suspension. With a limited production of 10 pieces a year (at a total of three years), there will only be a handful of people in the world with this amazing piece of engineering.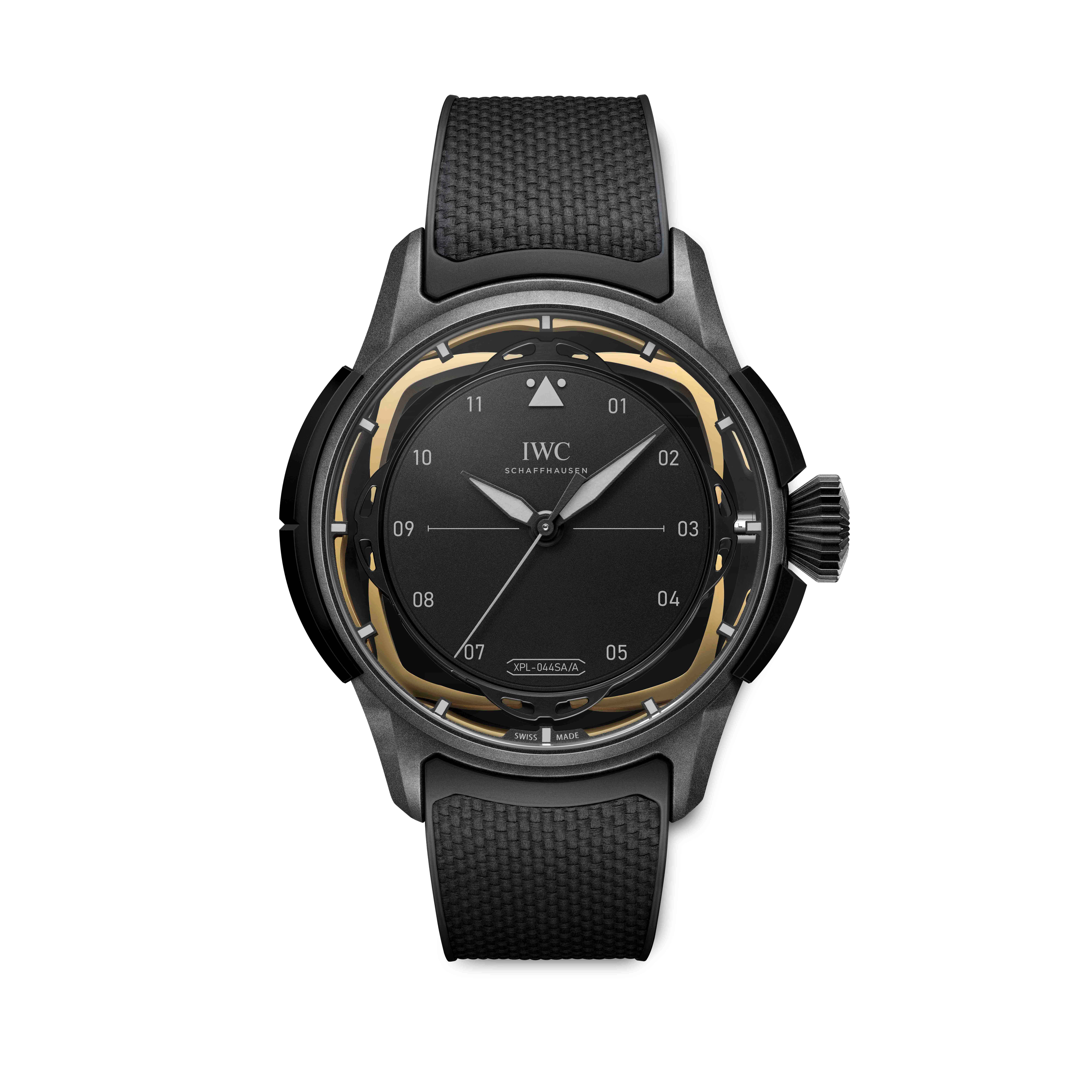 When this watch was first presented to us, CEO Chris Grainger-Herr had to fend off the extreme curiosity some harbored. "Don't question how much the XPL can tolerate… what are you thinking?"
And he's right. The watch is, after all, just a watch.
However for an object of its size, it's an impressive feat to tolerate an impact from accelerations at more than 30,000 g (as in g-force, not grams) as the tests have claimed. Just for context, the given impact from military artillery shells can be up to 15,500 g. So let's leave it at that.
ROLEX
PATEK PHILIPPE
CARTIER
CHOPARD
JAEGER-LECOULTRE
IWC
ULYSSE NARDIN
TUDOR
TAG HEUER
Ulysse Nardin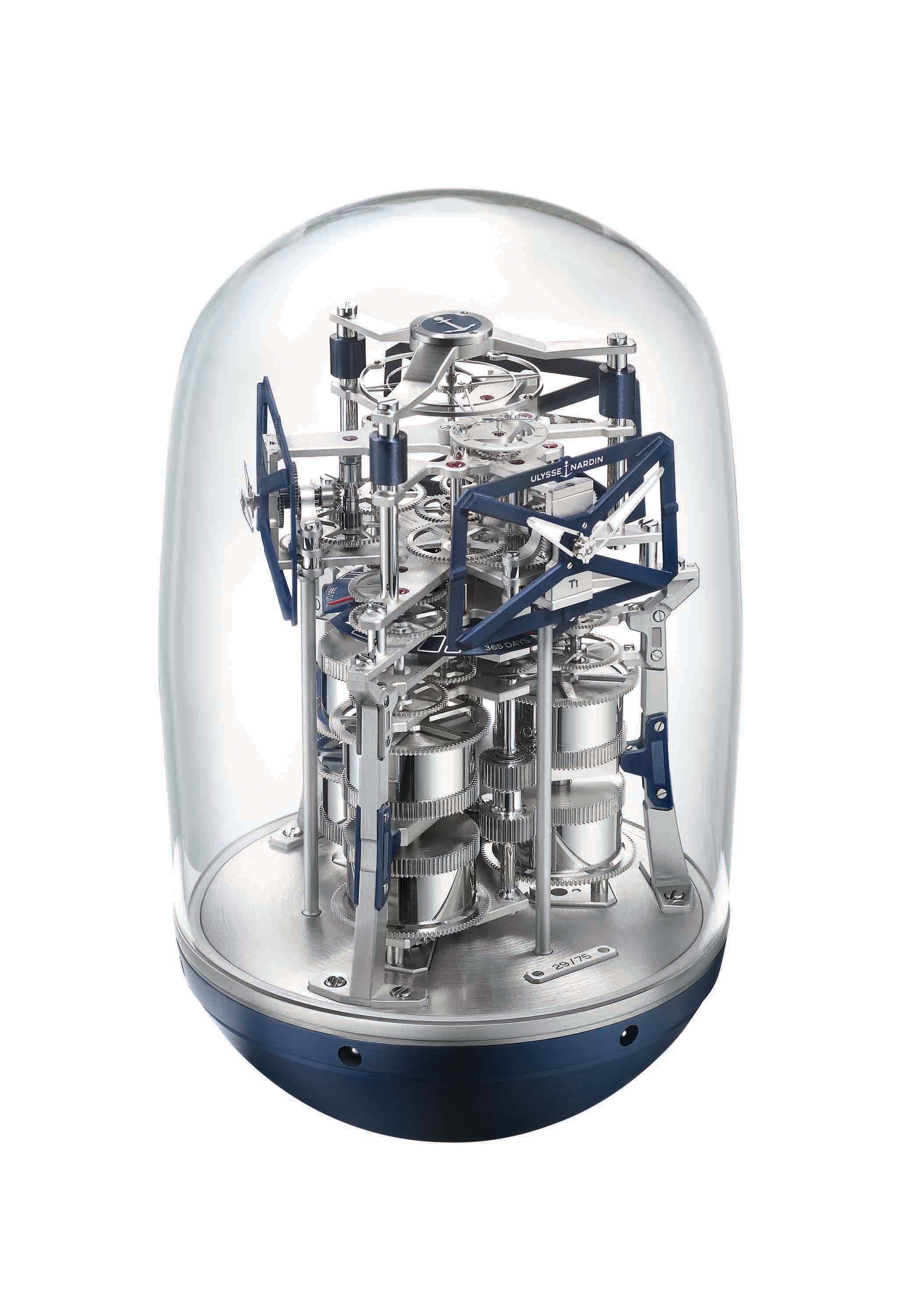 Ulysse Nardin has partnered with L'Epée to design the UFO (pronounced as one word), a table clock that re-imagines a 22nd-century marine chronometer. Ironically, modern technology has paved the way for satellite navigation so this materialization may not even come close.

Yet in the creative sense, the manufacture has cleverly merged their 175-year-old heritage in marine chronometers with another element of the marine — the buoy. Within the handcrafted glass dome is the skeletonized clock that displays three independent time-zones, as well as a year's worth of power reserve, all balancing on an aluminium base.
ROLEX
PATEK PHILIPPE
CARTIER
CHOPARD
JAEGER-LECOULTRE
IWC
ULYSSE NARDIN
TUDOR
TAG HEUER
Tudor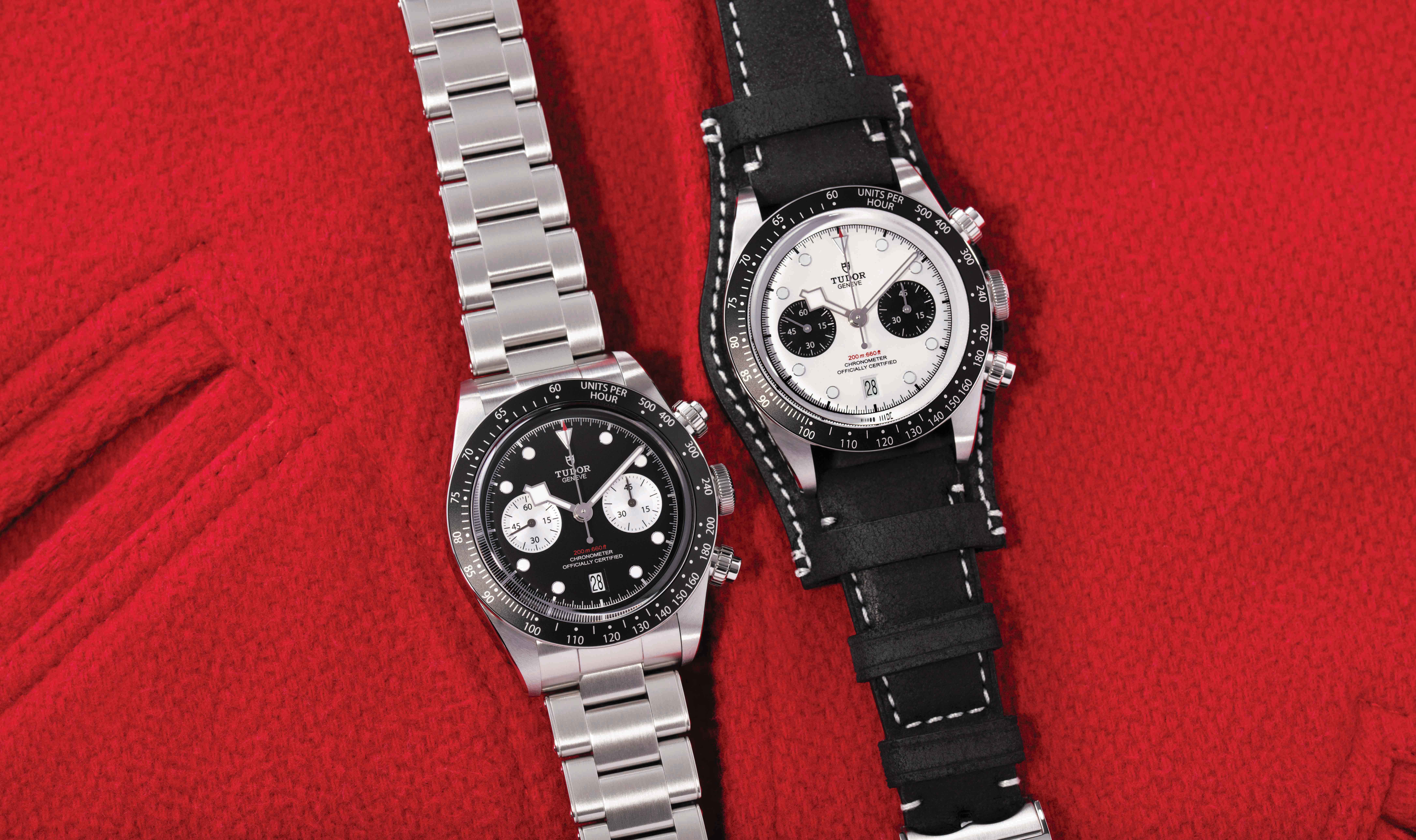 Trust Tudor to commemorate timepieces of its past and future in this year's launches. The new Black Bay Chronograph celebrates 50 years of its chronographs and has been updated with a new case.
It now sports a slimmer profile at 14.4mm (just 0.5mm off) and still runs on the same MT5813 caliber that was used in the first Heritage Black Bay Chrono. With dial color options in "panda" or "reverse-panda", they can be worn in a steel bracelet, woven fabric, or black leather Bund strap.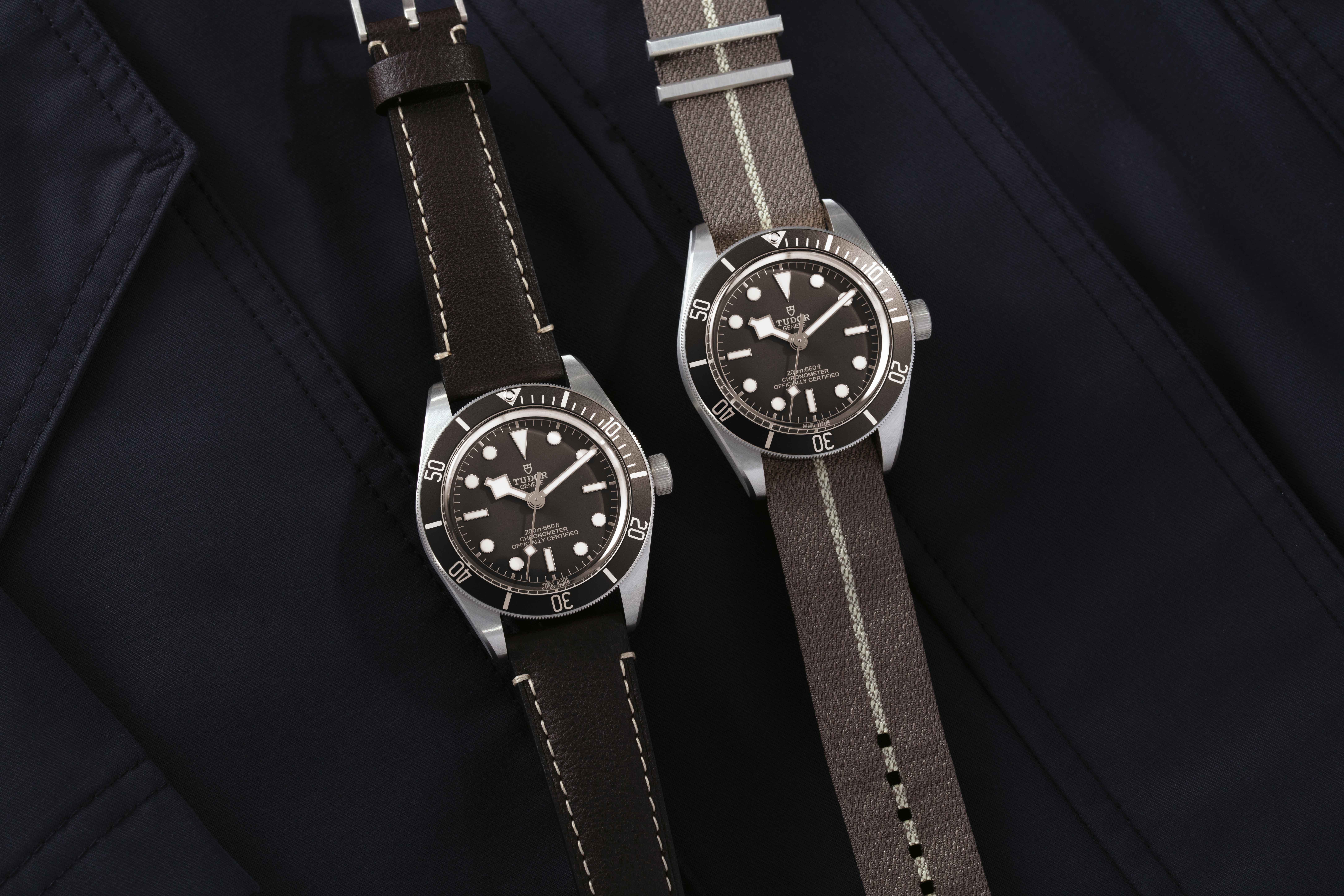 We're also excited about the Black Bay Fifty-Eight 925, the manufacture's first silver diving number. The dial and bezel are given a unique color – taupe – and the effect it has on the watch is interesting.
The matte finish displays the color in different shades from grey-toned to brown, depending on how the light hits. Keep in mind that the silver alloy is a concoction of Tudor's own mix, where some added properties are used to aid the metal with its luminescence and longevity, with the latter promising an interesting patina.
ROLEX
PATEK PHILIPPE
CARTIER
CHOPARD
JAEGER-LECOULTRE
IWC
ULYSSE NARDIN
TUDOR
TAG HEUER
TAG Heuer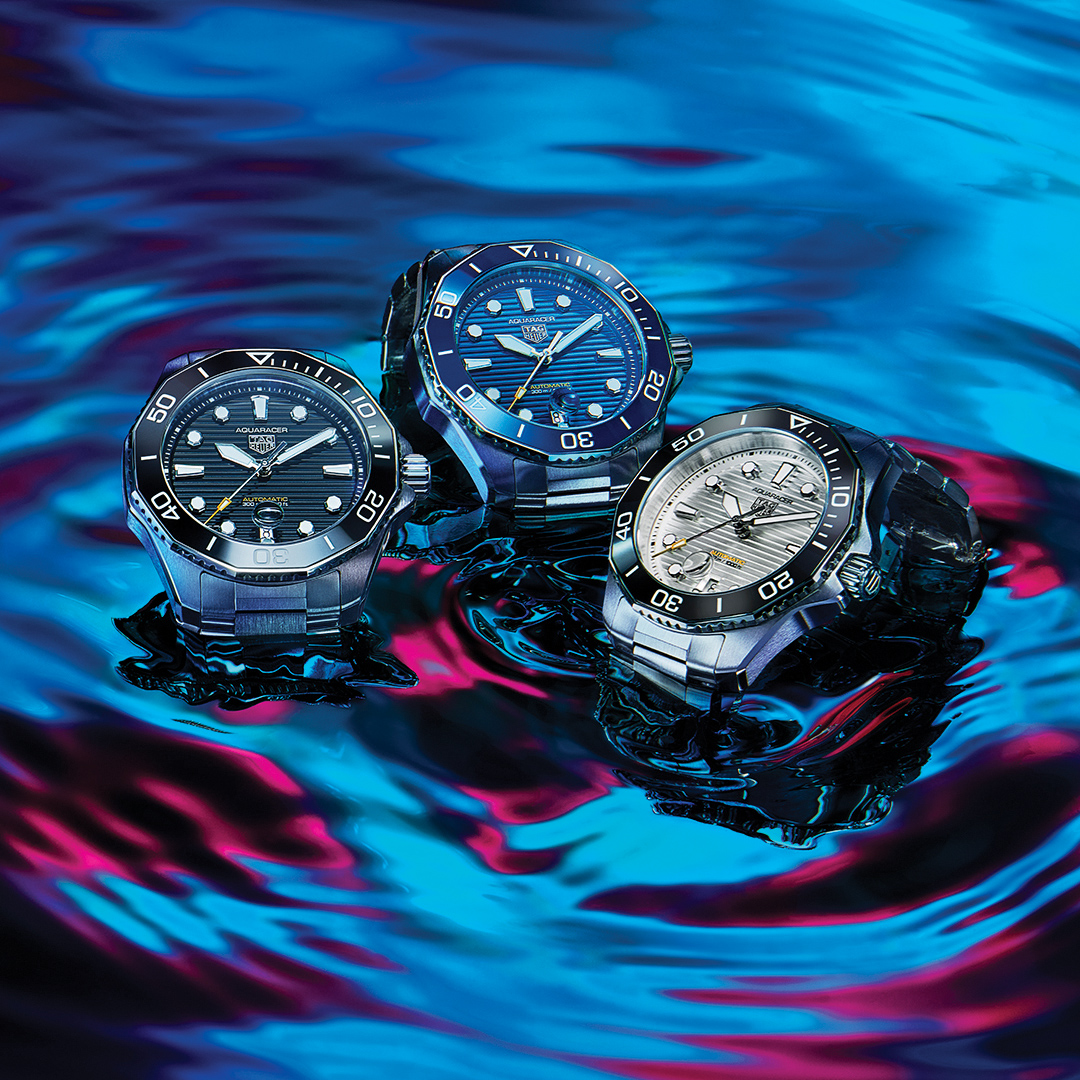 It's all about the Aquaracer for TAG Heuer this year, and they've given the Aquaracer Professional 300 somewhat of a makeover. The lineup comprises eight new references that includes a limited numbered model, paying homage to the first Heuer diving watch.
The main lineup features four dial variations (blue, silver, black, and green), in two sizes each (36mm and 43mm), save for the green dial, which is the only one housed in a 43mm grade 2 titanium case. In addition, diamond indices are only available for the blue-dialed 36mm model.
They're all fitted with new bracelets and are powered by the Caliber 5, of which has shifted the date window down to 6 o'clock. CEO Frédéric Arnault has hinted about making the design code more synonymous with the Carrera line.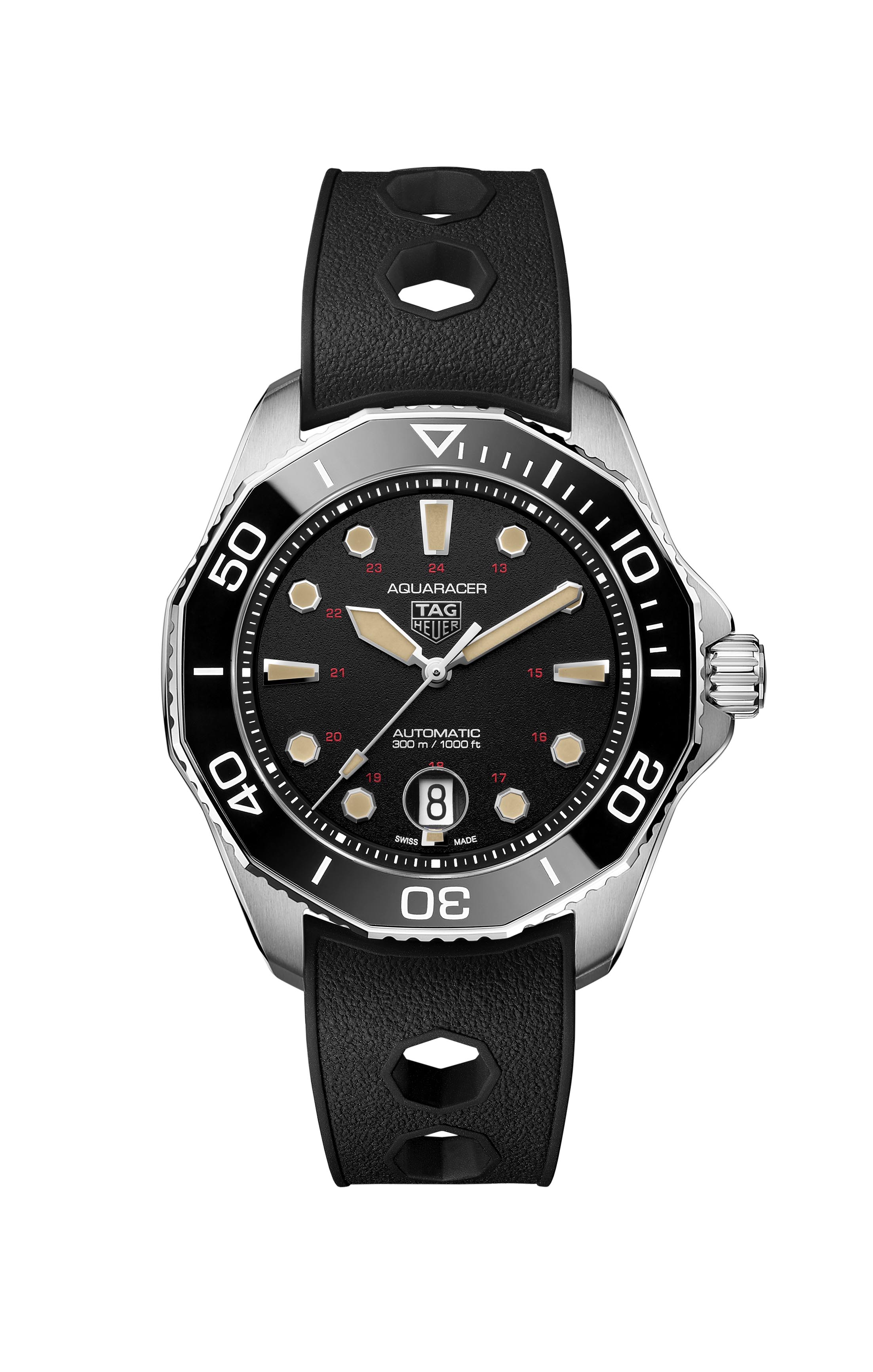 The name says it all with the Aquaracer Professional 300 Tribute to Ref. 844, which is a modern reiteration of the original Ref. 844 diver. Besides the aforementioned details that have also been applied to the homage piece, the faux lume, red 24-hour scale, and perforated rubber strap have made a return.
Here's us crossing our fingers for a 2022 edition!