PROFILE
We Want Change. When Do We Want It? Now!
by Anton D. Javier
05 Aug 2020
If there's anything we've learned in the past few months, change – and changing quickly – is the only way forward. By producing facial masks beyond the disposable variety, this company adapted at the right moment to benefit both the business and the people that rely on them.

It has not been "business as usual" for most companies in the past few months. In fact, everything has been so unusual and uncertain for most that they failed to adapt in order to survive a world marred by the COVID-19 pandemic.
In times of such confusion and uncertainty, how does one shift the business to adapt to a new reality? Where do you invest? Who do you look out for? What needs have to be addressed? And ultimately, what changes should be implemented to tide you – and the people depending on the business – over?
FROM SNORKELING MASK TO PERSONAL PROTECTIVE EQUIPMENT
A CLOSER LOOK AT GILL MASK
From Snorkeling Mask to Personal Protective Equipment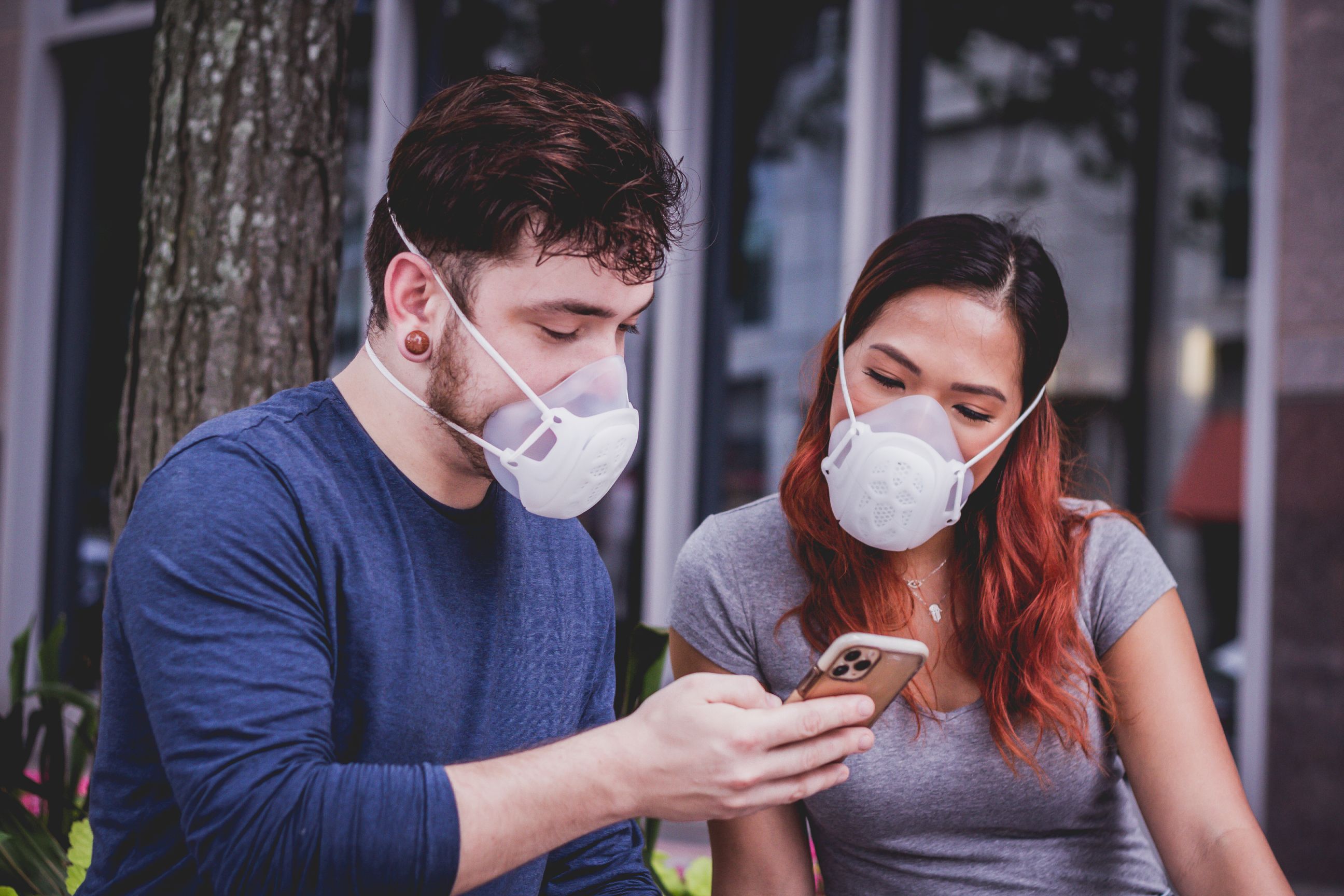 For some companies like Gill Lab – which was founded in Singapore by partners Jean-Luc Fringeli, Lim Eng Seng, Ken S.K. Chuang, Cheong Siah Chong, and Veronica Chew – a new point-of-view was a good place to start. What resulted was Gill Mask: The unexpected brainchild between engineering design firm Mdesign Solutions and industrial design firm TITO Associati.
In August 2019, both companies collaborated on a project to design snorkeling masks. Their familiarity with facial contour features, user comfort, and enhanced fit would lead to the innovative design of the Gill Mask.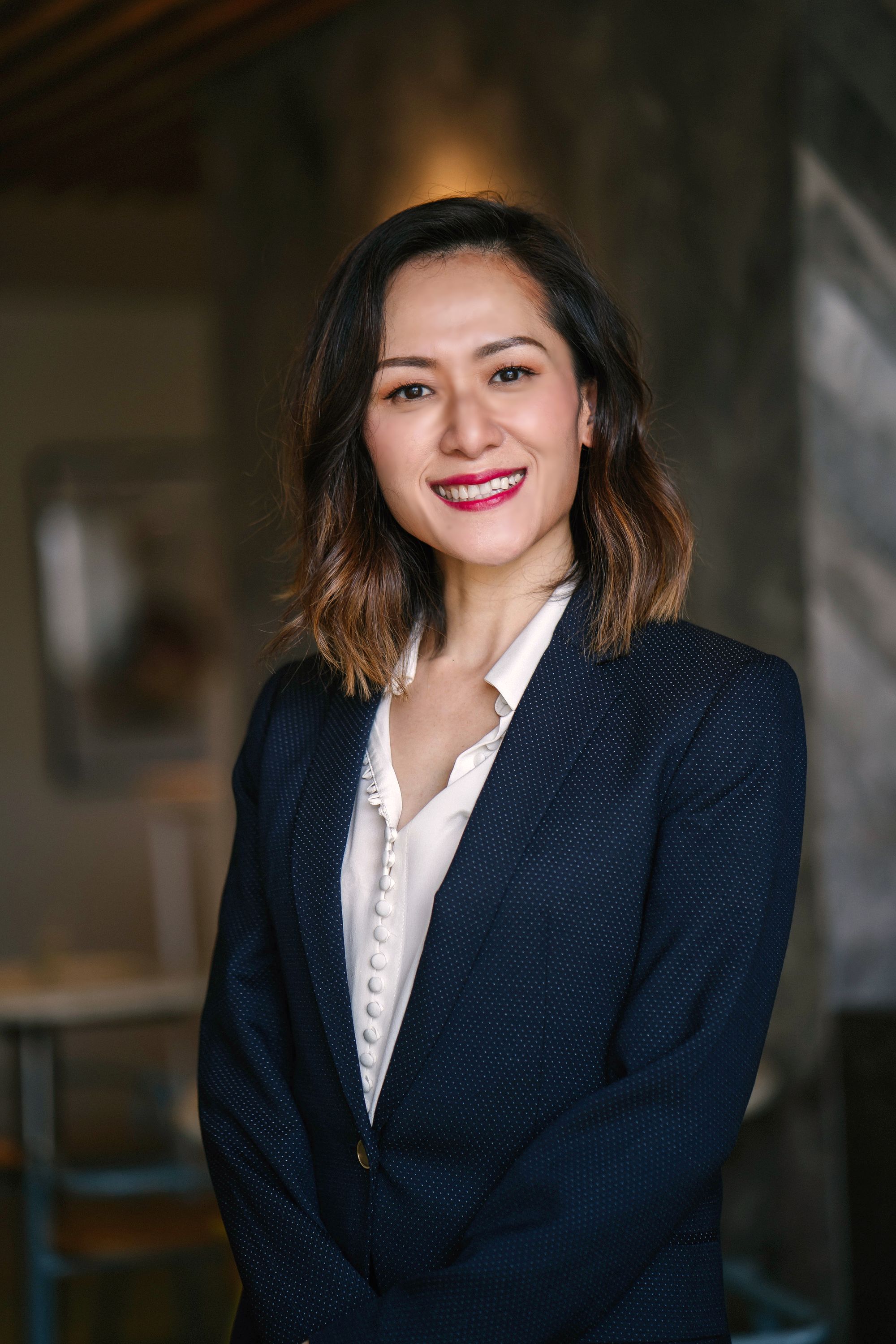 Ms. Veronica Chew, Head of Sales and Marketing
Ms. Chew, Gill Lab's Head of Sales and Marketing, shares, "During the COVID-19 surgical mask shortage in mid-February 2020, medical suppliers were rushing to find or produce more surgical masks. The Gill team decided to tackle the problem from a different angle to reduce surgical mask consumption and offer a more protective seal. Inspired by snorkeling masks and the ability to breathe underwater, the team used their expertise in designing medical devices and user experience to develop a safe, comfortable, and sustainable respirator suitable for both professionals and the public."
Some individuals' experience in med tech and product design came in handy during the creation of Gill Mask. "Our team's years of experience and expertise helped us to zoom into the most critical design considerations, setting the priority in a very clear and systematic way," says Mr. Cheong, Founder and Director, Mdesign Solutions. "Comfort and protection were identified on top of sustainability for as mask and we were able to executive this for Gill Mask in an easy to manufacture and cost effective manner, and most importantly, ensure that our product has good user experience. All this has aided us tremendously in our market penetration efforts during the initial product launch period and to get product acceptance by early adopters."

(Related read: Grab Singapore - Changing for others)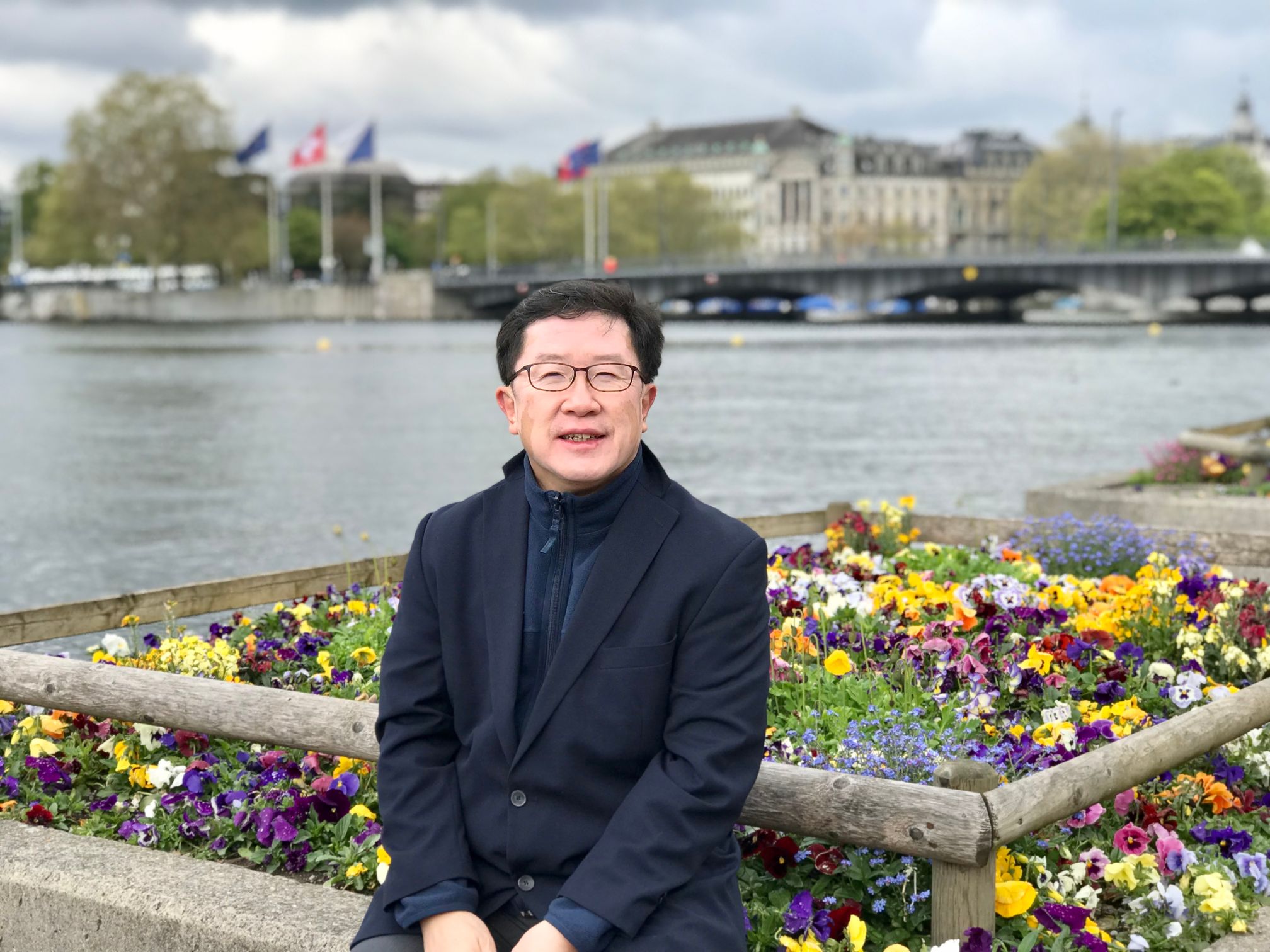 Mr. Cheong Siah Chong, Founder and Director, Mdesign Solutions
Mr. Cheong says that the team observed the mask shortage situation in the early days of the pandemic and noticed surgical mask users using only a fraction of the mask to do the filtering function. "Our team started experimenting by cutting a surgical mask into pieces to evaluate how many times the split parts of the mask can be used to cover the filtration need. Looking at the cut pieces, an 'A-ha' moment came when we could relate the cut filter pieces to our prior snorkeling masks project that also uses a smaller channel for breathing. We were quick to understand that the soft silicone rubber of the snorkeling mask would be suitable to provide comfort with prolonged protection and usage. The whole product concept suddenly became very clear and the value proposition had a very strong relevance for the immediate situation and the target customer group that included frontline workers and conscious consumers."
FROM SNORKELING MASK TO PERSONAL PROTECTIVE EQUIPMENT
A CLOSER LOOK AT GILL MASK
A Closer Look at Gill Mask
Gill Mask respirators are produced in industrial-grade ISO 13485 compliant medical-grade factories and certified as PPE. Materials used also comply to FDA standards and the finished product has received exemption approval from the Health Sciences Authority of Singapore to distribute the respirator masks as a medical product.
The mask's unique face piece was designed with 3D face data to suit a variety of facial shapes. Soft silicone conforms to wearers' facial contours, making it comfortable to use for long durations without adjustment, bruising, or irritation. What's more, it is made from biocompatible skin-friendly materials and can be sterilized in boiling water or with household disinfectant. Meanwhile, the adjustable straps allow for a snug fit without side gaps, providing safer and more effective protection for users.
Gill Mask is also an eco-friendly and affordable solution as it can be reused daily and lasts up to two years. The detachable filter cartridge fits into the silicone part of the mask, providing an airtight seal, and the levels of the filter can be adapted to personal choice and purpose. Wearers can also purchase pre-cut Gill filters of various protection levels or cut any filter material to fit the detachable cartridge.

(Related read: Ferrari - Changing to get back on track)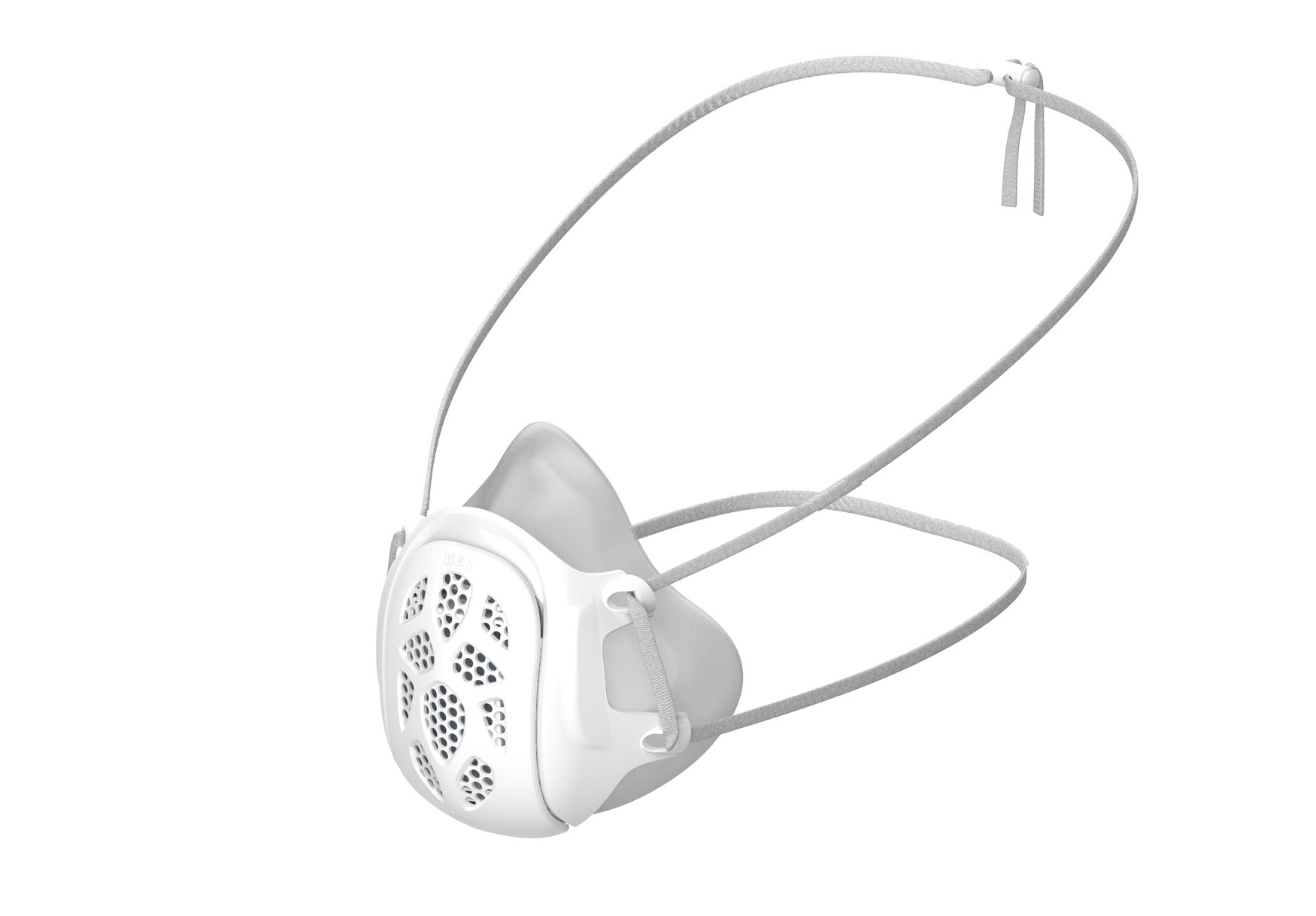 "We started by introducing this product to the medical and frontline staff," reveals Ms. Chew. "Looking at the response and relevance of Gill Mask for the community, we further expanded our reach to regular consumers so that they can use the mask for suitable protection. We are glad that the response from consumers has been positive and that there is an increase in demand. To ensure we are reaching out and benefitting the larger community, we have also launched a black version, as well as Gill Mask Junior for kids as part of our endeavors to offer more sustainable protection to the general public against COVID-19."
Mr. Cheong adds, "We understand the need to do things differently in view of the lightning speed needed to ensure that the product reaches the market seamlessly and is relevant to our users. As a team, we have identified three key lessons during this product launch process:
Communication – It is critical that the product and its offerings are communicated at the right time to ensure maximum impact.
Ownership – The team should be ready to take ownership with overlapping responsibilities to ensure that the ball is not dropped and to avoid unexpected gaps in the process.
Trust – The most important foundation of any successful project execution is trust amongst team members to ensure the job is done in spite of various challenges.
"Gill Mask is the first generation product from Gill Lab. As we move ahead, we will further observe and analyze the customer needs to introduce relevant upgrades to our products for their usage."