NEW LOOK AND GOURMET MENU AT CHERRY GARDEN
DESSERTS COME FIRST
GREENHOUSE IN THE SKY
New Look and Gourmet Menu at Cherry Garden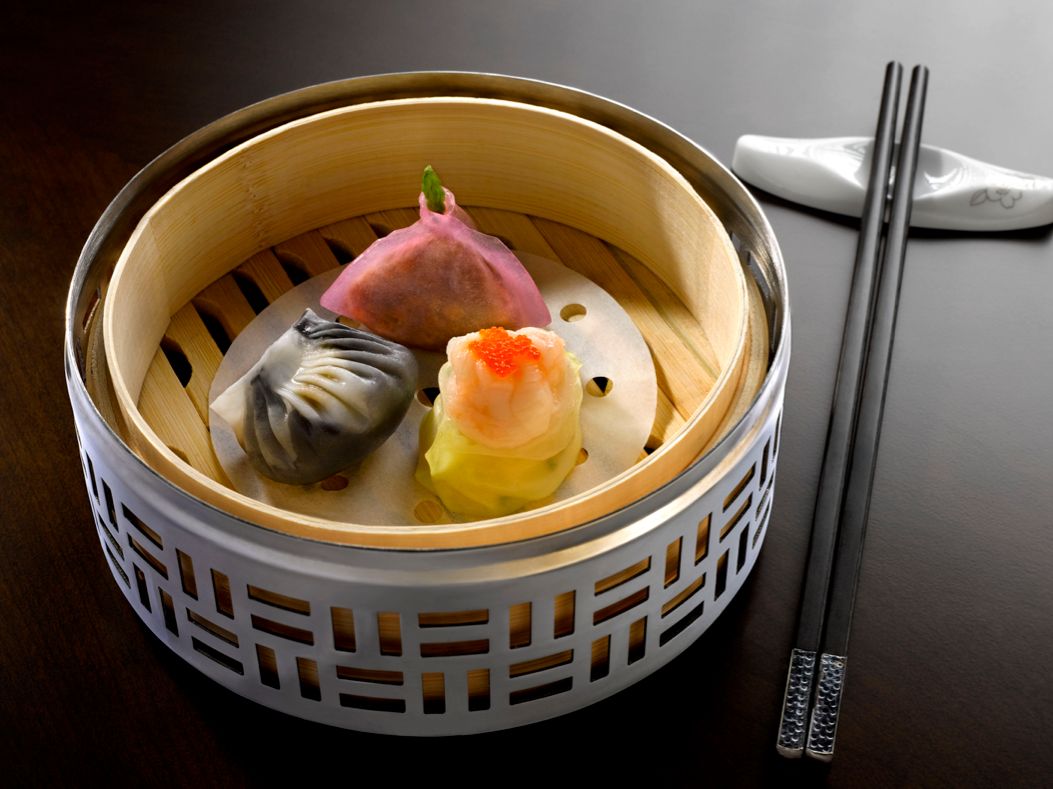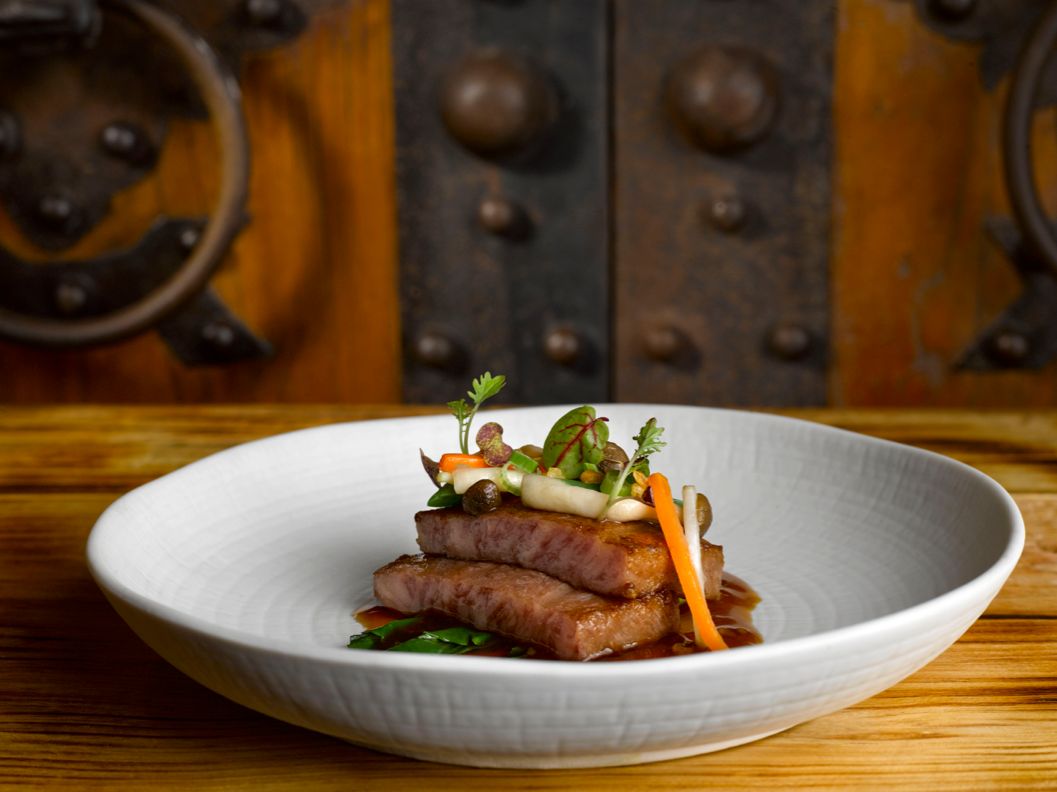 Cherry Garden at the Mandarin Oriental, Singapore recently unveiled a new look – one that's steeped in tradition, but elevated and somewhat stripped back to fit 21st century aesthetics. Chinois chic is a running theme here, where opulent chandeliers, wooden carvings, and silk wallpaper screens meet a palette of light hued wood and an abundance of natural light.
Where food is concerned, the Cantonese fare here is as exquisite as ever. The Steamed Prawn Dumpling with Black Garlic is a must for dimsum lovers, while the Pan-Fried A4 Miyazaki Beef Sirloin with Garlic Barbecue Sauce is not to be missed, with it's delicate flavors and texture. Finally, the Five Grain Fried Rice with Cantonese Pork Sausage and Vegetables is an unassuming dish, but trust us when we say that one bowl won't be enough.
Visit Cherry Garden today at Mandarin Oriental, Singapore, Tel: 6338 0066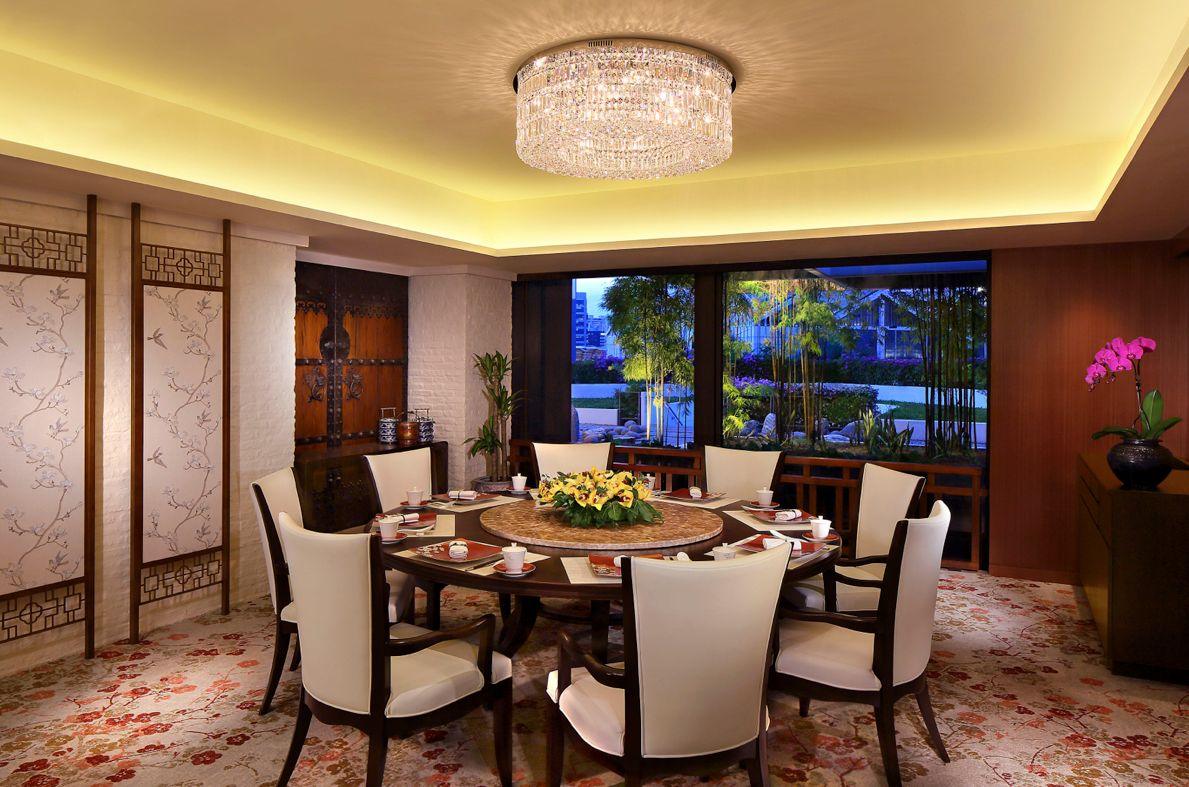 NEW LOOK AND GOURMET MENU AT CHERRY GARDEN
DESSERTS COME FIRST
GREENHOUSE IN THE SKY
Desserts Come First
At Fat Lulu's — where tasty, barbecued meats are often the star of the menu — desserts take center stage for a new sweet journey called The Dessert Pig Out, which encompasses 10 items, playfully whipped up by Chef Song. The menu, which is offered at a mere $65 for a group of four, will ensure that your sweet tooth is fully satiated.
Chef Song, who has a reputation of being reserved, speaks volumes with his tantalizing colorful creations. On this exclusive menu, fan favorites like Childhood (hazelnut popsicle with raspberry puree) and Apple and Champagne are present, but keep an eye out for out-of-the-box offerings like Three Porn Stars (milk chocolate, hazelnut, and Ipoh white kopi popsicles with frozen passion fruit and prosecco foam) and Melaka Boleh, which is a crème brulee given a local twist through the addition of cream cheese and gula melaka.
Visit Fat Lulu's today at 297 River Valley Road, Tel: 9236 5002
NEW LOOK AND GOURMET MENU AT CHERRY GARDEN
DESSERTS COME FIRST
GREENHOUSE IN THE SKY
Greenhouse in the Sky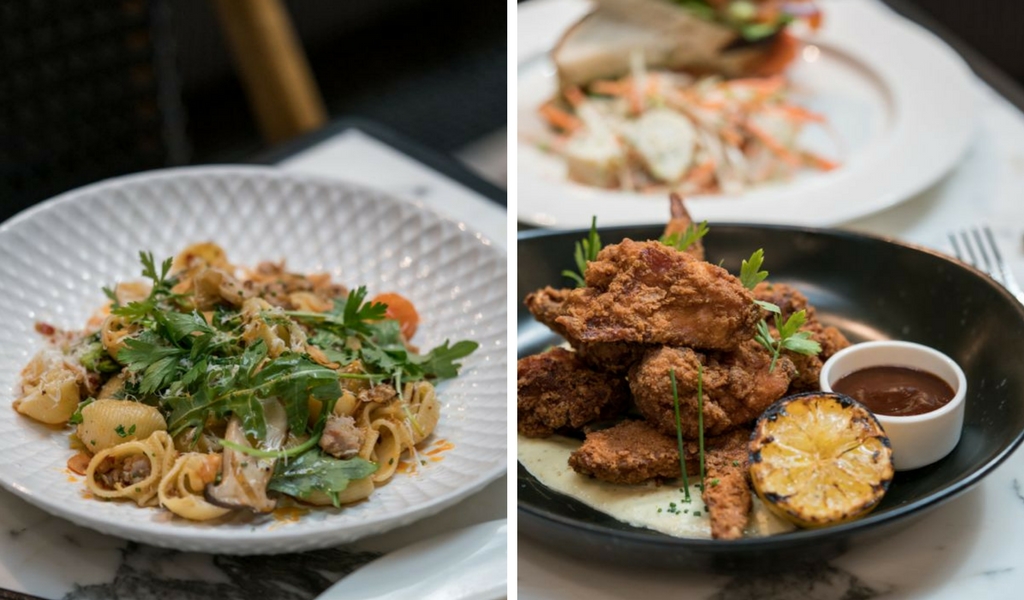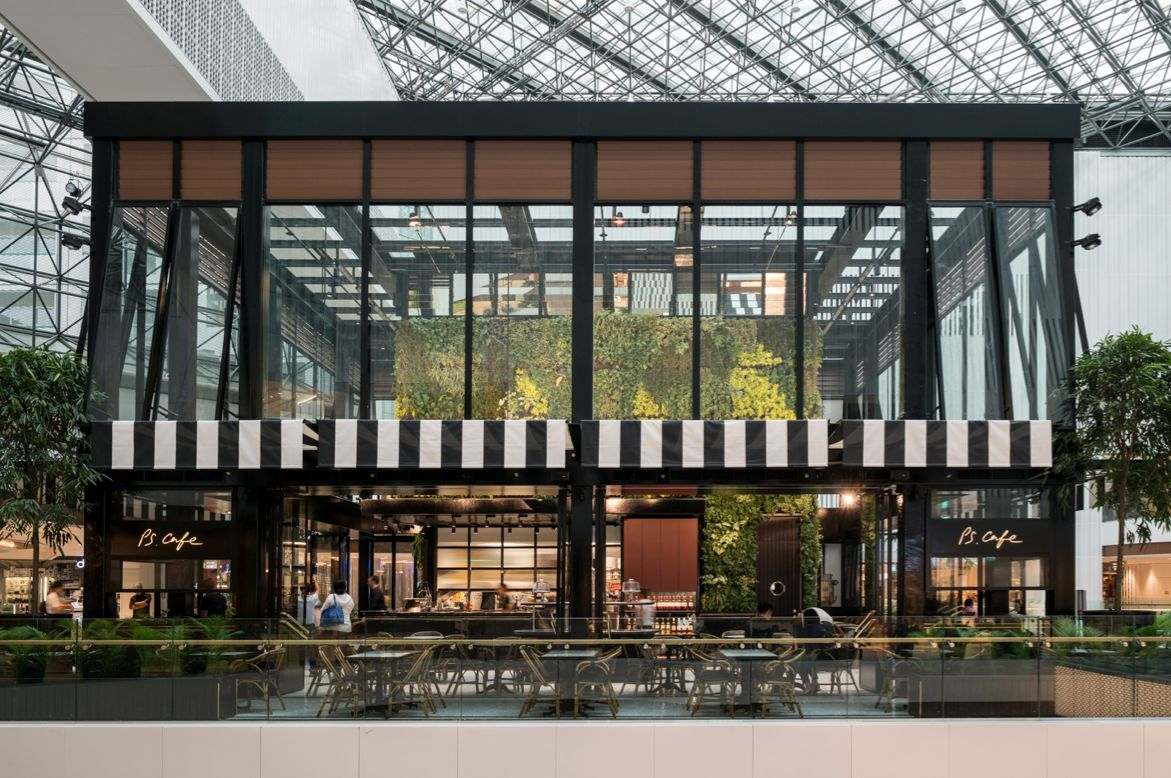 PS.Cafe is on a roll. While the hype surrounding its recently opened branch at One Fullerton is slowing down, it goes and surprises us all with another branch at Raffles City.
This is the brand's 10th space and perhaps, the most striking one yet. We all know that blooms and foliage are part of the PS.Cafe design DNA, but this time, they let it take over inside and out, hence, resembling a greenhouse in the sky. There are exclusive dishes here too, so schedule a visit and try the Buttermilk Fried Chicken, Norwegian Smoked Salmon and Avocado Salsa Sandwich, as well as the Mushroom & Fennel Sausage Conchiglie Pasta.
Visit PS.Cafe Raffles City today at #03-37, Raffles City, 252 North Bridge Road