STYLE THEORY
NTT
EHL GROUP
VFLOWTECH
STYLE THEORY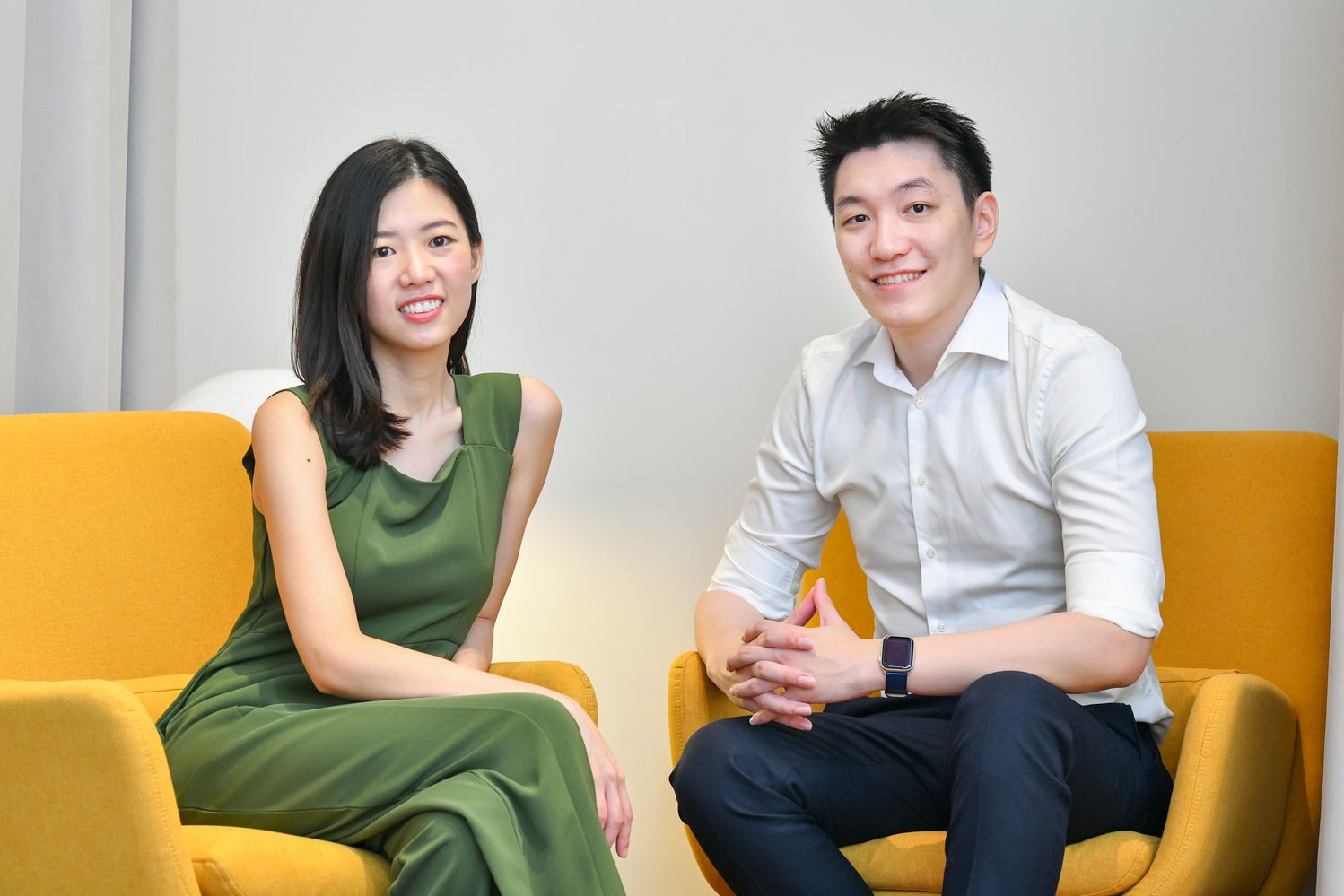 Raena Lim and Chris Halim of Style Theory
Raena Lim, Co-founder & COO
Chris Halim, Co-founder & CEO
Tell us how Style Theory started and how it has evolved since its inception?
Raena: Prior to Style Theory, I worked as an Associate at Goldman Sachs, so I would often find myself regularly purchasing new clothing to ensure I looked my best for meetings and networking events. One day, my husband Chris asked me how it was possible that I had so many clothes, but often complained that I had nothing to wear. At this time, the environmental impact of fashion was starting to be discussed more, and together, we felt that there was something we could do to help the issue in Southeast Asia.
And so, Style Theory was born – a circular fashion platform that lets women access an "Infinite Wardrobe" in the cloud. It aims to solve the problem of constantly purchasing new clothes, but having nothing to wear.
What role does green living play in your lives – personally and professionally?
Chris: It's a philosophy we take even when it comes to life outside of our sustainable fashion business. Aside from being more conscious about our food source and shopping habits, I also support brands like Patagonia and Allbirds who are intelligent about design and place sustainability at their core, while delivering value to end consumers.
Raena: Personally, I've stopped buying clothes from fast fashion brands after realizing that individual choices could collectively impact the environment in a bad way. I've also been more conscious of my use of plastics and packaging in daily routines like groceries, food delivery, and actively find ways to reuse plastics.
In the years that you've been running the business, what does today's more informed consumer look for?
Raena: The Style Theory customer is between 25-40 years old. She's a modern woman who needs a wardrobe that evolves with her through all stages of her life – be it her career, motherhood, or through the constant change of a woman's body. The Style Theory woman values time, convenience, and accessibility when it comes to her fashion needs, and that's exactly what we provide. Plus, knowing that you're saving the environment while looking good too doesn't hurt.
Over the years, the data we've amassed are extremely helpful in improving our service and our inventory. For example, we've noticed that items that are bought tend to gravitate toward classic, timeless pieces – these pieces tend to retain value better and can transcend fleeting trends. Items that are mostly rented tend to be more unique and in-trend pieces that allow subscribers to try on a different look/style that they might not usually lean towards. Our rental platform is a great way to experiment and shake things up while being sustainable and conscious in choosing items in your daily outfits – giving you access to over 40,000 different items.
When big brands come out with sustainability efforts and promises to green up their act, it is still met with a lot of skepticism from some consumers. Why do you think this is?
Raena: Consumers have the right to be skeptical. After all, the culture of consumerism and capitalism appears to go against the idea of sustainability. Even though we start to see brands joining the sustainable movement, they are constantly producing products and promoting the ideas of overconsumption to consumers to compete for the market share, as well as consumer dollars.
Chris: Consumers are waking up to the reality presented by these big brands who are vouching to do better for the environment, and yet are dropping products every month. Hence, the consumer's vote is a powerful signifier for brands to curb production and can hold businesses accountable to their actions.
BUY BETTER, DO BETTER
Style Theory understands that not everyone wants to or sees the need to embrace renting as part of their lifestyle. "There are many other ways to be sustainable when it comes to fashion," shares Raena. These include:
Buy preloved
"Being sustainable doesn't mean you have to live off your old wardrobe pieces forever. You can choose to buy from sustainably and ethically made fashion pieces, invest in higher quality materials that'll stand the test of time, or simply buy secondhand from your favorite resale platforms. We've launched Second Edit by Style Theory, where we pride ourselves on our collection of 100% authentic preloved designer apparel and bags so consumers can shop with peace of mind."
Repair and restore your fashion pieces
"By repairing instead of throwing away an item because of its imperfections, you're extending the lifespan of a fashion piece, which is the more sustainable choice. At Style Theory, we offer restoration for designer bags and small leather goods, such as color touch-ups, stain and mold removals, or even just a complete color makeover if you're looking for something new."
Consign or donate your clothes or bags
"We are all guilty of having unworn items that are new with tags in our wardrobes. Instead of letting your items unused, why not sell it, or consign it for rent instead? By giving your fashion pieces a second chance at a new life, you're keeping it from prematurely entering landfills. Our consignment service at Style Theory makes it easy and fuss-free to rent out or sell your designer pieces."
STYLE THEORY
NTT
EHL GROUP
VFLOWTECH
NTT
John Lombard, CEO for Asia Pacific
Can you tell us more about yourself and your experience in sustainability, which you've incorporated into your role at NTT?
As the CEO for Asia Pacific, I manage the end-to-end go-to-market, service delivery, and business operations across 16 countries in the Asia Pacific region. My responsibility is to ensure that we are transforming the business, providing all the capabilities and services that our clients need – by understanding the latest trends (such as sustainability), making sure that we are setting the right strategies, and have the right teams in place to support our clients.
I have a fundamental belief that sustainability is everyone's responsibility and goes beyond the nice words and into clear action. I try and look at all aspects of my life and think about the impact I am having on the community I live in and on the environment generally.
What role does green living and sustainability play in your life – personally and professionally? Simply put, green living and sustainability means making conscious lifestyle choices and engaging in practices that will promote the health of our planet. We only have one planet, and we need to do whatever it takes to save it. On the personal front, a sustainable lifestyle is non-negotiable for me and I am conscious of my carbon footprint and waste generation and try to minimize it as much as possible.
Professionally, I believe, there is a lot of awareness around it, however, there is much more that can still be done. A lot can be achieved by modeling the right behavior and leading by example. For instance, the data center business is criticized for not being sustainable, but we would like to differ and show the world how it can be achieved. As a tech giant, we have committed our efforts of switching to 100% renewable energy and through this, we want to inspire other businesses to take the sustainable approach as it leads the way to success.
Can you tell us more about NTT and explain how tech and sustainability intersect?
NTT Ltd. is a purpose-led global technology company that enables enterprises to benefit from a full-stack integrated technology service offering. With an overall global revenue of around $11 billion, we deliver a comprehensive portfolio of technology and consulting services that helps clients digitally transform. Through the work that NTT does with clients and in communities, we find ways in which technology can make a positive impact – we call this technology for good. We deliver real business transformation by enabling our clients to leverage the latest developments in cloud computing, networking, and cybersecurity, helping clients engage better with their customers and employees.
We are living in a very critical intersection of technology, business, and sustainability where none can be compromised. I believe technological innovations have great potential that can help create solutions to environmental challenges, while also fostering economic growth, creating new opportunities, and providing access to affordable resources.
With technological advancements, we can achieve sustainability and companies that focus on both digital adoption and sustainable practices are likely to grow at a faster pace. Technologies that monitor water quality in the ocean or can detect increases in pollutants in the land are excellent examples of how our industry can have a real and positive impact on the environment. Technology is a key enabler that will accelerate overall improvements in this area.
Naysayers sometimes say that sustainability is merely a buzzword being thrown around, especially with the rise of greenwashing, where a company's messaging doesn't line up with its actions. Your thoughts?
As one of the largest technology companies in the world, we have an obligation to make the world a more sustainable place. Employees, clients, and partners are demanding that companies become more purpose led. This is core to our NTT heritage, and I am incredibly proud to share that in 2021 we announced our commitment to reach net zero emissions and broader strategic sustainability goals. This is a significant step for us, which will see NTT using technology not only to help the world become more sustainable, but also to be connected long into the future. We will continue making investments in technology, people, and programs to achieve these goals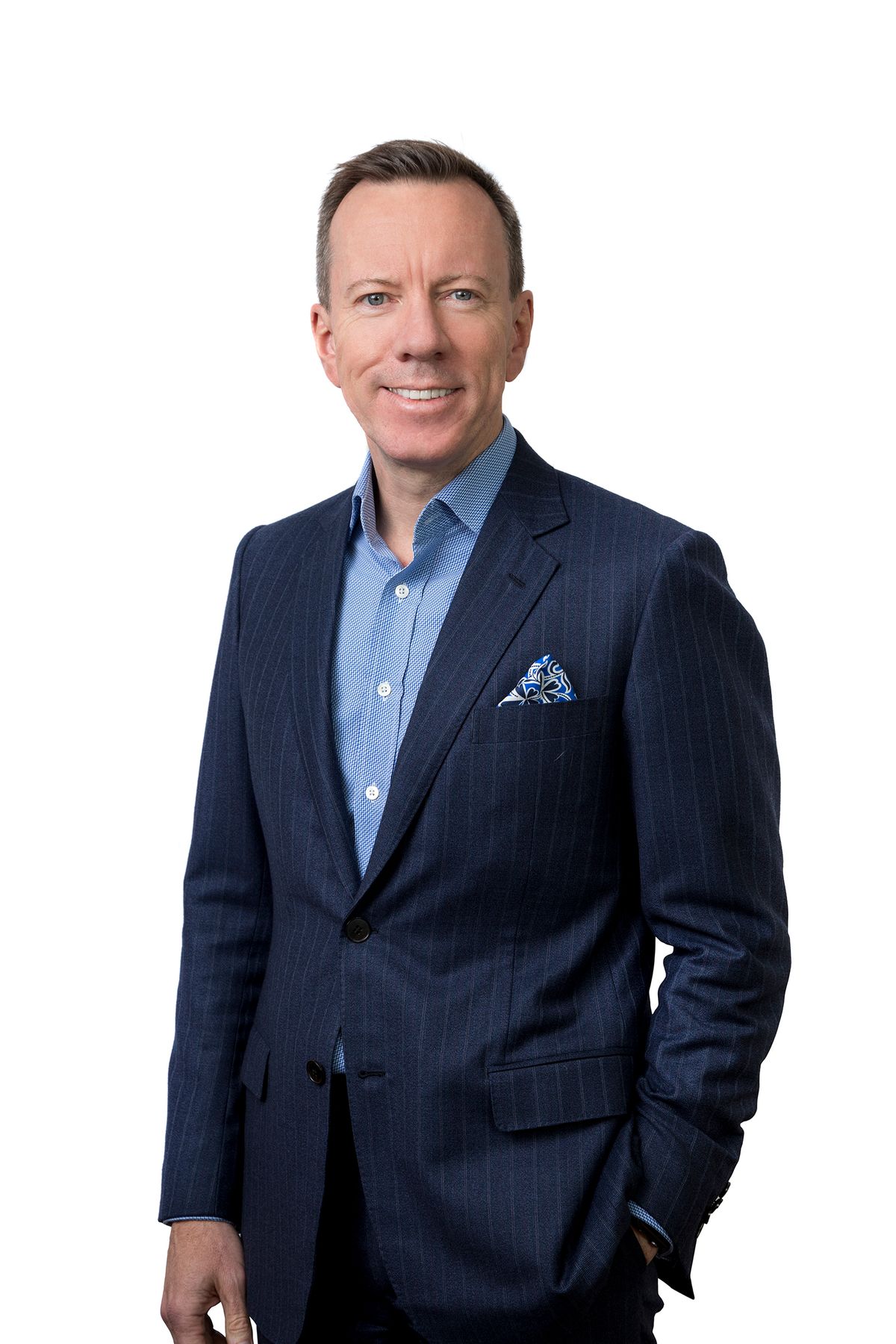 As a tech giant, we have committed our efforts of switching to 100% renewable energy and through this, we want to inspire other businesses to take the sustainable approach as it leads the way to success.
NTT IN ACTION
NTT's strategic framework is focused on accelerating sustainable and transformational change across the following three interconnected pillars:
Connected Planet
Develop new and expand on existing partnerships to scale technology solutions focused on the protection and regeneration of biodiversity and ecosystems on every continent it operates in support of a more positive future by 2025.
Incorporate circular economy and regenerative design principles working in partnership across its operations, supply chain, and client solutions by 2026.
Engage 50% of its employees in conservation and regenerative initiatives in their local communities in support of the UN SDGs and the UN Decade on Ecosystem Restoration by 2025.
Connected Economy
Grow its portfolio of smart solutions to support its clients and partners in decreasing 200m tons of greenhouse gas (GHG) emissions by 2026.
Establish a Sustainability Innovation Fund, review board, and mentorship program to incubate ideas and scale the impact of climate tech and sustainable solutions and in support of the UN SDGs.
Connected Communities
Ensure that more than 50% of its workforce will belong to one or more of the diversity categories of gender, race, sexual orientation, socio-economic background, and disability. To further reinforce this commitment, NTT will double the diversity of its executive leadership team with an emphasis on female representation by 2025.
Provide 5 million young people and children from underprivileged areas across the world with digital access and education to reduce inequality and build critical skills and opportunities for a connected future by 2030.
Enable and empower its employees to contribute 1 million hours of volunteering to support the initiatives forming the three interconnected pillars and in support of the UN SDGs by 2025.
STYLE THEORY
NTT
EHL GROUP
VFLOWTECH
EHL GROUP
EHL Campus, Singapore
Noémie Danthine, Sustainability Director
Tell us more about your role as the Sustainability Director for the EHL Group.
EHL Group is the world's leading institution in hospitality management education – recognized by QS University rankings as the best university for hospitality management studies in the world, encompassing more than 4,000 students from 120 different countries present on three campuses, including two in Switzerland and one in Singapore.
As Sustainability Director, I design and implement the group's sustainability strategy, including environmental sustainability, skills-based sponsorship, and ethical and social responsibility. This entails a lot of stakeholder engagement, ensuring that all departments in the institution, as well as our students are on board and work together to contribute to our sustainability strategy. When I started at EHL in 2012, I was a Project Manager and was tasked with many different types of projects, most of which had important components relating to staff members and students' satisfaction, and I was heavily involved in EHL change management. Sustainability in our institution started as a project, but quickly moved to a Strategic Axis for the whole Group. As I was in charge of this initial project, my switch from Project Manager to Head of Sustainability was quite organic and natural.
How does sustainability and the world of hospitality intersect?
With the exponential growth of eco-conscious consumers and the major role played by the industry in producing CO2 emissions and waste, sustainability is brought to the fore in the hospitality world. For the industry, sustainability is an overall approach designed to address the most pressing problems we face as a society – including climate change, economic inequality, food waste and insecurity – which require the contributions of everyone, everywhere.
Sustainable practices are becoming increasingly common place in the hospitality industry, with the birth of eco-conscious tourism, voluntourism, and regional tourism becoming acceptable alternatives to standard commercial attitudes towards going on holiday. More far-reaching ethical and environmental considerations are shaping decisions made at the hospitality management level – many hospitality industry players have been adopting green initiatives like avoiding disposable plastics, eliminating unnecessary paper consumption, and reducing food waste.
What steps does the school take to ensure it walks the talk?
In today's world, there is as much a need for business schools to practice what they teach about sustainability as to teach what they practice. Embedding environmental and social sustainability into business models has become imperative. In the beginning, EHL had many different sustainability initiatives that were disorganized and not really linked to a strategy. In 2017 we started to organize these initiatives without stopping students' and staff and faculty members' motivation and creativity. We wanted to have a clear vision and path, and start measuring our progress, so a big focus was put on metrics and performance indicators. Another key aspect was to be very honest and transparent in our communication: Sustainability is a journey and we want to make sure our students know where we are, where we are going, and how much progress we still want to make. Every year, we ask for our students' opinions and how they have participated in being more sustainable in the Positive Impact Rankings (PIR).
EHL's sustainability strategy is about contributing beyond education, aiming to give back to society by driving sustainable change. At EHL, we are committed to reducing carbon footprint by 30% in the next two years. In line with United Nations' Sustainability Development Goals (UN SDG), EHL has come up with four pillars to create sustainable change. These include:
Integrating sustainability in Education: Offering more programs and embedding sustainability in the curriculum.
Care for our People: Ensuring the health, safety, and well-being of our students, alumni, staff, and faculty globally.
Contributing to our Communities: Includes job hiring, economic growth, and providing resources and expertise to our partners.
Respect our Environment: Continuous improvement approach around our buildings and infrastructure, including lowering our energy use, reducing our waste, and purchasing food and beverages from locally and sustainably managed sources.

In order to shape a sustainable future for our industry and lead the pack, not only has our faculty set a goal of spending ¼ of the research on sustainability topics, we have also introduced new courses on sustainability. Within our Bachelor of Science in International Hospitality Management's Degree, we have five courses that focus entirely on sustainable innovation, CSR and ethics. These include Fundamentals of sustainable business, Corporate Sustainability, Corporate Social Responsibility and Sustainable Innovations, Diversity and Inclusion, and Business Ethics.
During their time at EHL, students have the opportunity to attend field visits to hotels, restaurants, local producers, and organic certified producers to learn about the supply chain and the connection between the hospitality sector and nature. Students also take part in Corporate Social Responsibility-related Student Business Projects (CSR SBP), which enables them to work on a real-life project with a societal purpose. Each semester, one CSR SBP is granted free of charge to an organization, following a selection process by an EHL commission.
What needs more work and what industry trends can we expect in the next few years?
Sustainability continues to be an ongoing trend this year. As people are increasingly prioritising sustainability and considering the impact of Covid-19 on the hospitality industry, the theme of sustainable or circular tourism is more important than ever. Conscious traveling is important too, where guests use responsible operators or partake in community initiatives whilst on holiday.
Meanwhile, ethical and environmental considerations are shaping decisions made at the hospitality management level. Establishments must consider making eco-friendly decisions to maintain and protect the planet through means like reducing food waste, partnering with ethical brands, and reducing overall energy consumption.
SUSTAINABILITY AS PART OF THE EHL EXPERIENCE
Sustainability is important at EHL and there are many ways sustainable initiatives across the EHL Group and its three campuses are integrated into everyday life. Some examples:
The EHL Campus Lausanne has been designed and built as a green campus, in line with the best Swiss quality label for low-energy-consumption buildings. The building has been optimized for lowest energy consumption while providing maximum comfort. Equipped with geothermal probes that will harvest the heat from a depth of 800m and a novel wastewater heat recovery system, the building is designed to be self-supplying about 90% of its heating even through Swiss winter. It is working hard on phasing out the use of single use items and have recycled 66% of waste generated. The new campus will be soon equipped with photovoltaic solar panels covering a surface equivalent to three Olympic swimming pools.
EHL Campus (Singapore) at Kinloss House has been designed with sustainability in mind. It includes carbon neutral floors, while the team works with local caterers to curate responsible menus. The staff members and students also share a shuttle bus to and from the campus and MRT station to reduce the amount of traffic on campus and in the city. In addition, EHL Group has also implemented the Alaya platform, available within each of EHL's three campuses, which helps students to find the right activities for giving back and volunteering initiatives.


These environments provide the students with eye-opening experiences which enable them to align talk with actions. The students are involved in as many sustainability initiatives as possible. The students also organize sustainability weeks and SDG related events. They also have opportunities to work with the expert sustainability team on specific projects and are invited to speak or participate in sustainability workshops. Most recently, EHL Campus (Singapore) hosted the annual Environmental Awareness Week, where they organised trivia sessions to raise awareness on the campus' sustainability efforts and partnered with Books Beyond Borders, a social business dedicated to expanding educational opportunities in the developing world. This year, EHL will participate in the SDG Open Hack in Singapore – a hackathon open to university students studying in Singapore that promotes innovation and entrepreneurship, cultivating leadership, creativity, mobility, and international competence.
STYLE THEORY
NTT
EHL GROUP
VFLOWTECH
VFLOWTECH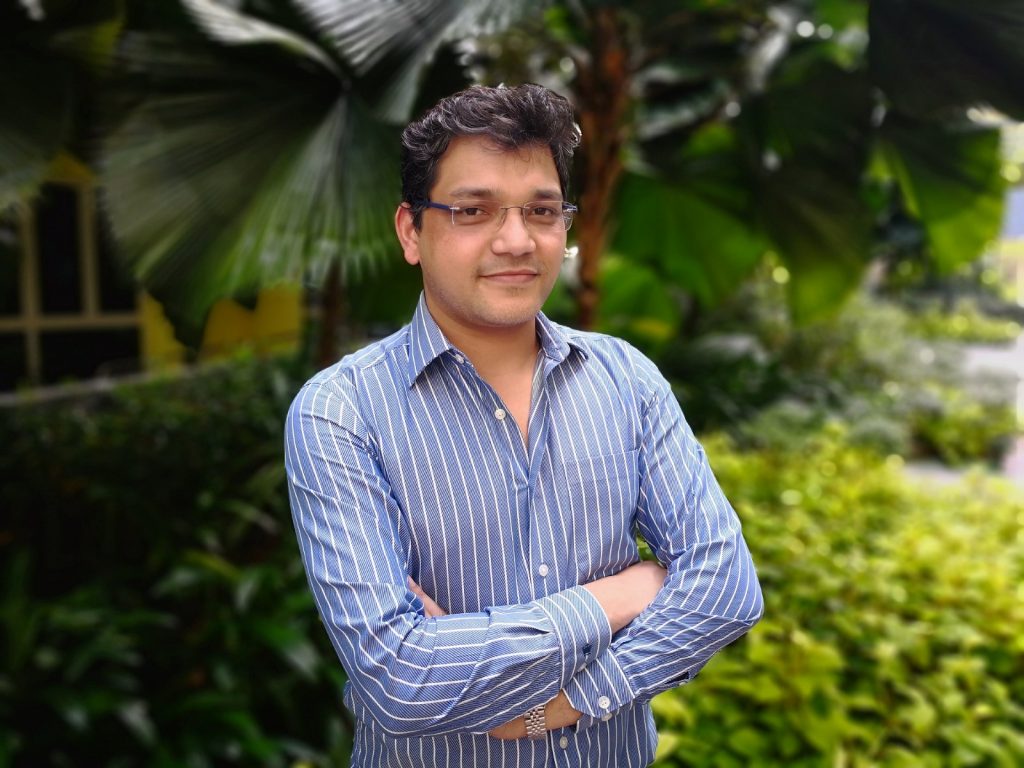 Avishek Kumar, Co-founder & CEO
Avishek Kumar, Co-founder & CEO
Tell us more about yourself and your experience in the space of green living, which led you to establish VFlowTech (VFT)?
The sun is virtually the ultimate source of energy the Earth receives. It has always amazed me that our planet receives about 173,000 terawatts of energy hourly from the sun, which is about 10,000 times higher than the entire world's energy consumption over the year. This energy is completely renewable.
I've been fascinated with the technology that can enable efficient conversion of sunlight into electrical energy. This fascination drove me to take up a PhD in Solar energy technology from the Solar Energy Research Institute of Singapore (SERIS). My PhD was focused on bringing the cost of silicon solar cells down and improving the defects in Crystalline Silicon Solar Cell.
After my PhD, I wanted to bring the innovation to the market and joined REC Solar in Singapore, which is one of the most innovative solar companies of the world. I joined the technology team and played a key role in the development of Half Cut PERC Mono modules. I then left to start a renewable energy consulting firm Sunkonnect, with an idea of connecting people with solar through knowledge. Through Sunkonnect, we contributed to the development of more than 600 MW of Solar Parks in India and Southeast Asia.
After working closely with the renewable project development in the region, it became quite evident that solar energy is going to be the cheapest and most dominant renewable energy source. While solar energy is unlimited, its availability is limited to daytime. However, our energy needs are 24/7. There is a requirement of a long duration energy storage solution to enable a 24/7 renewable shift, which led us to set-up VFT to address the need of low cost reliable energy storage solution.
What is VFT all about and what is its long-term vision and mission?
Energy storage is a key enabler for the energy transition to renewables, due to the intermittent nature of solar or wind power generation. Today, utilities across the world are deploying batteries to increase the yield of renewable power generation and/or stabilize the grid. Existing technologies do not cater well for large scale energy storage. Lithium-Ion batteries are the dominant technology for electric vehicles, but face challenges (performance degradation, safety risk, etc) when used in the context of grid applications. Therefore, alternative energy storage technologies are being explored. For many years, flow batteries have been identified as a good technology for long-term storage, due to their scalability and durability. However, flow batteries historically faced parasitic losses resulting in poor round-trip efficiency, low energy density, and precipitation issues restricting operating temperatures. These issues have constrained the full economic potential of flow batteries.
VFT has reinvented vanadium redox flow technology, with a vision to develop the cheapest and most scalable vanadium redox flow batteries in the world. VFT storage solution has an expected life span of 25 years and is proven to be one of the safest and most environmentally friendly battery technologies.
Talk to us more about clean energy and why it's more important today than ever before.
The increase of global average temperature in the last few decades have been alarming and it is now creating adverse climate change. There is now a dire need to act together to reduce it. Clean, renewable energy is one of the most important actions that we can now take to reduce the impact on the environment. Clean energy is energy that comes from renewable, zero emission sources that do not pollute the atmosphere when used, as well as energy saved by energy efficiency measures. Clean energy also reduces harmful smog, toxic build-ups in our air and water, and the impacts which are otherwise caused by coal mining and gas extraction.
What does green living and sustainability mean to you? What role does it play in your life – personally and professionally?
We are entering a decade where the global warming situation is alarming and we must collectively act to prevent the 1.5 degree temperature rise. Sustainability and green living are the primary and the most important step towards it. Sustainability is about utilizing resources responsibly and putting a sincere effort on reducing energy needs, and to reuse and recycle as much as possible. Green living, on the other hand, is about using renewable energy for your energy needs.
Personally, I have started to make conscious efforts to reduce my net carbon footprint. I am vegetarian and am reducing the use of air conditioning at home and in the office. I have dedicated half of my life building clean tech products and companies. I am also using smart energy efficient devices that reduce the net energy consumption of different appliances at home.
At VFT, we are committed to sustainability and are focused on reducing the net carbon footprint of both process and product. Even at an early stage, we ensure our product involves a low carbon process and has a high recycling component. We are committed to:
Building a sustainable and inclusive company.
Implementing environmental and socially inclusive policies.
Become carbon negative by 2030 with a diverse and inclusive leadership team.
Measure, improve, and report on our sustainability performance.
SUSTAINABILITY TRENDS FOR 2022
"The increased desire to transition towards clean, sustainable energy is promising for clean technology solutions," says Kumar. For 2022, these are the key trends he has his eye on:
High adoption of electric vehicles.
Increase in renewable energy adoption.
Deployment of energy storage solution and move towards hydrogen economy.
He adds: "Singapore's recent announcement on carbon tax and increased adoption of electric vehicles (EVs) in the Housing and Development Board has already set the tone. It would be interesting to open up discussions about developing self-reliant green EV charging solutions by integrating battery technology and smart software."