PRELUDIO
THE NOMADS
HOUSE ON THE MOON
CASSIA
BRASSERIE LES SAVEURS
Preludio
Following the success of Chapter One: Monochrome, Preludio moves on to their new dining concept, Chapter Two: Time. For the uninitiated, dining at Preludio is a unique gastronomic experience led by Chef Fernando Alonso. Each dish undergoes a considerable process, starting from conceptualization down to miniscule preparations, that by the time it reaches your table, the maître d' almost always has a storied presentation to tell.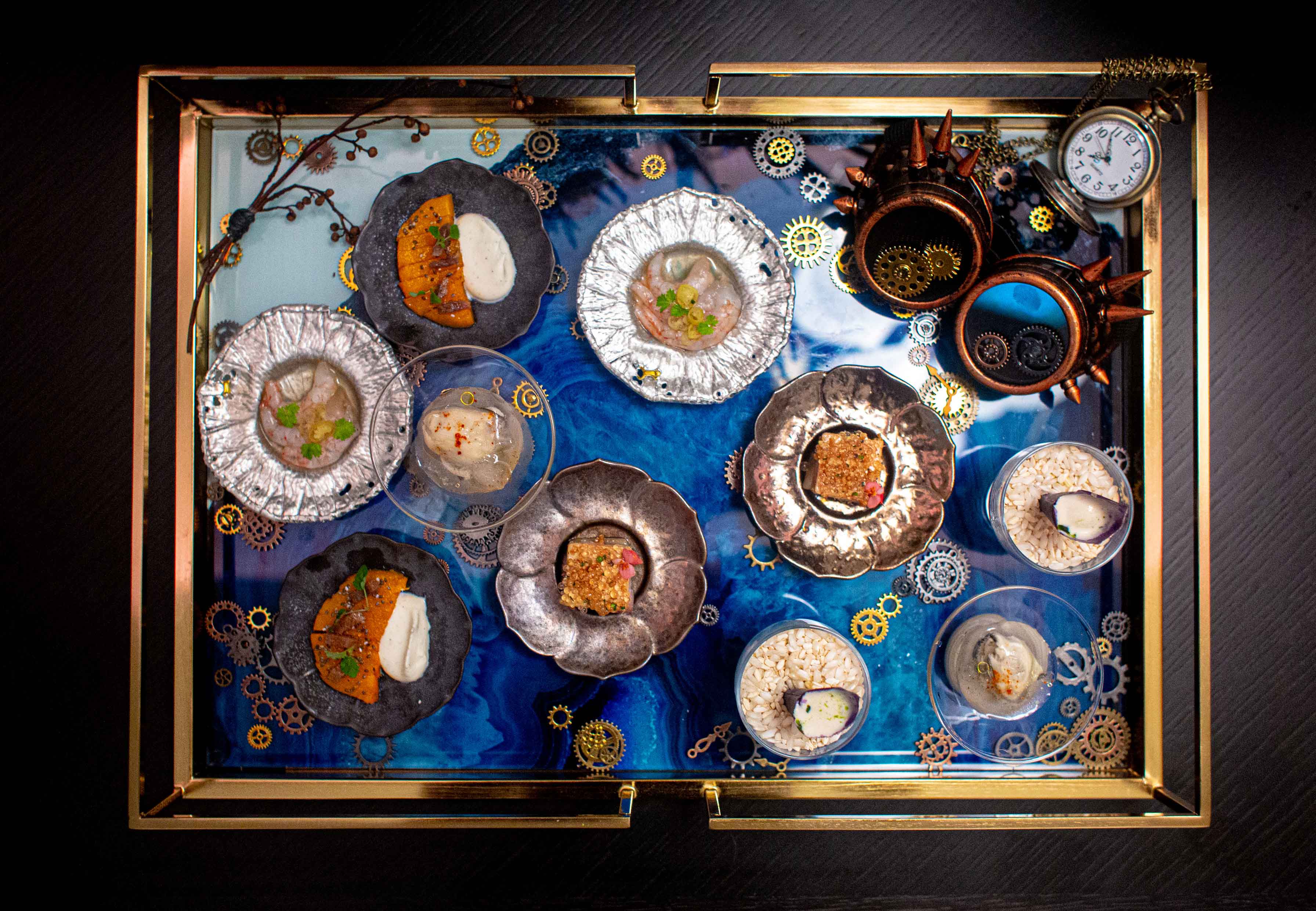 "Time" opens up with an interesting interpretation of hor devours, where five small plates are prepared using different timely techniques. A little card explains the "Time Machine"; one-month cured garlic with homemade pesto supersedes the taste of the week-old amberjack that's paired with foie gras and quinoa, while scallop ceviche is cured in a citrus marinade and corn water for an hour before serving.
The concierto continues with freshly shaved Catalonian truffle on white asparagus served with cod liver sauce, thereafter which the menu opens up to the heavier part of the meal. A trio of duck ravioli sit on a bed of artichoke purée and are finished off with pork cracklings and a lemon reduction sauce.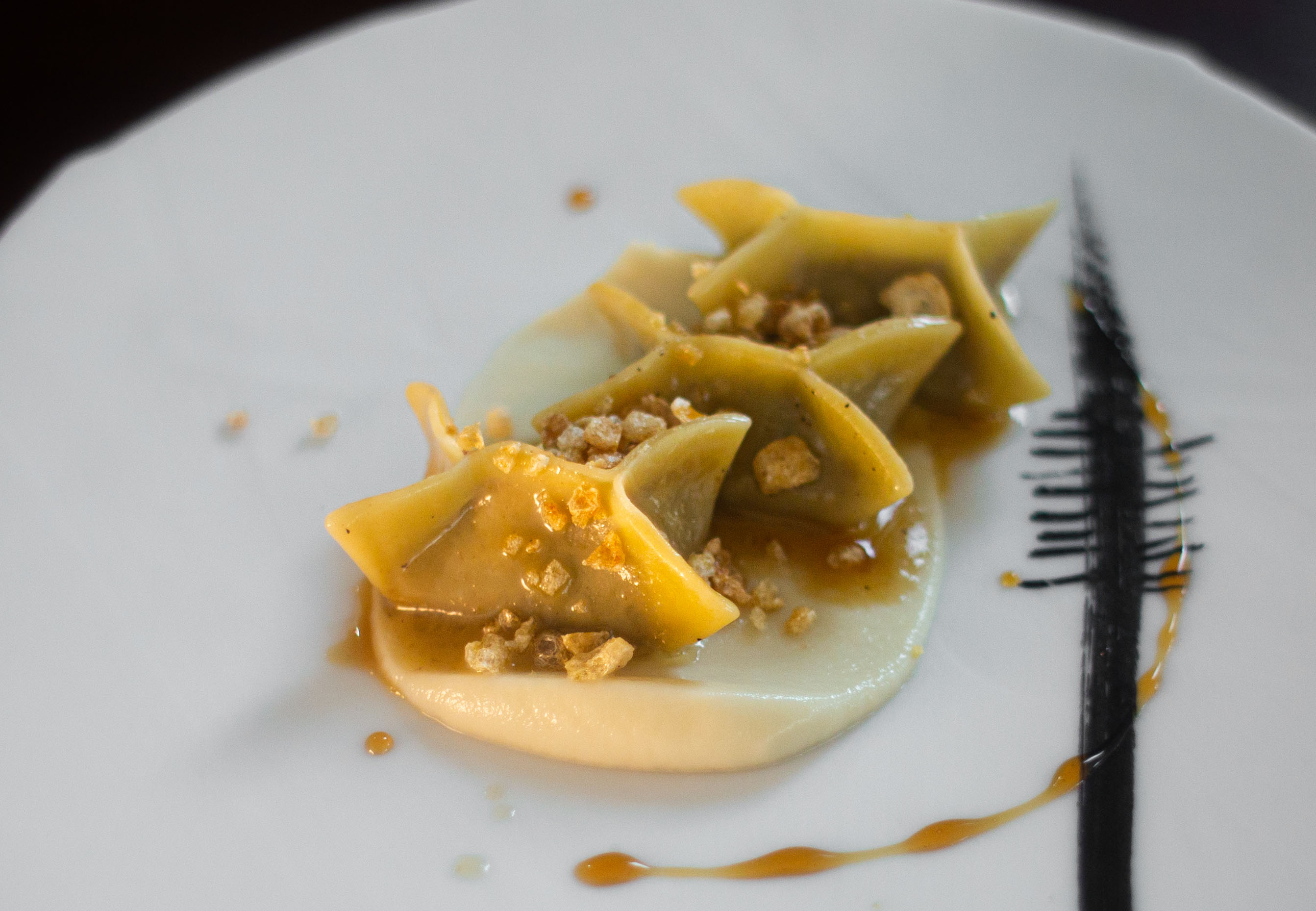 Old Quack
Toothfish, when wonderfully prepared, gives an interesting accompaniment both in texture and flavor, especially when it is lightly poached and served with a prawn risotto. Chef Arévalo injects his Colombian food palette with his next beef dish,"Old Chimi", where he uses chimichurri oil to dress Wagyu beef cubes prepared medium rare.
Pastry Chef Elena Pérez de Carrasco wraps up the storytelling with her sweet creations, comprising mandarin petit fours and "Amona", a chocolate assembly of biscuits and hazelnuts.
182 Cecil Street, Frasers Tower #03-01/02, Singapore 069547
preludio.sg
PRELUDIO
THE NOMADS
HOUSE ON THE MOON
CASSIA
BRASSERIE LES SAVEURS
The Nomads
The Nomads is a new omakase-style restaurant in the heart of Telok Ayer. Behind the nondescript wall next to the open bar is a little opening that leads you to a minimalistically decorated dining area that easily seats just over 20 guests. The running length of the counter is as big as the gallery goes, where a busy open-style kitchen is helmed by Head Chef Dannel Krishnan.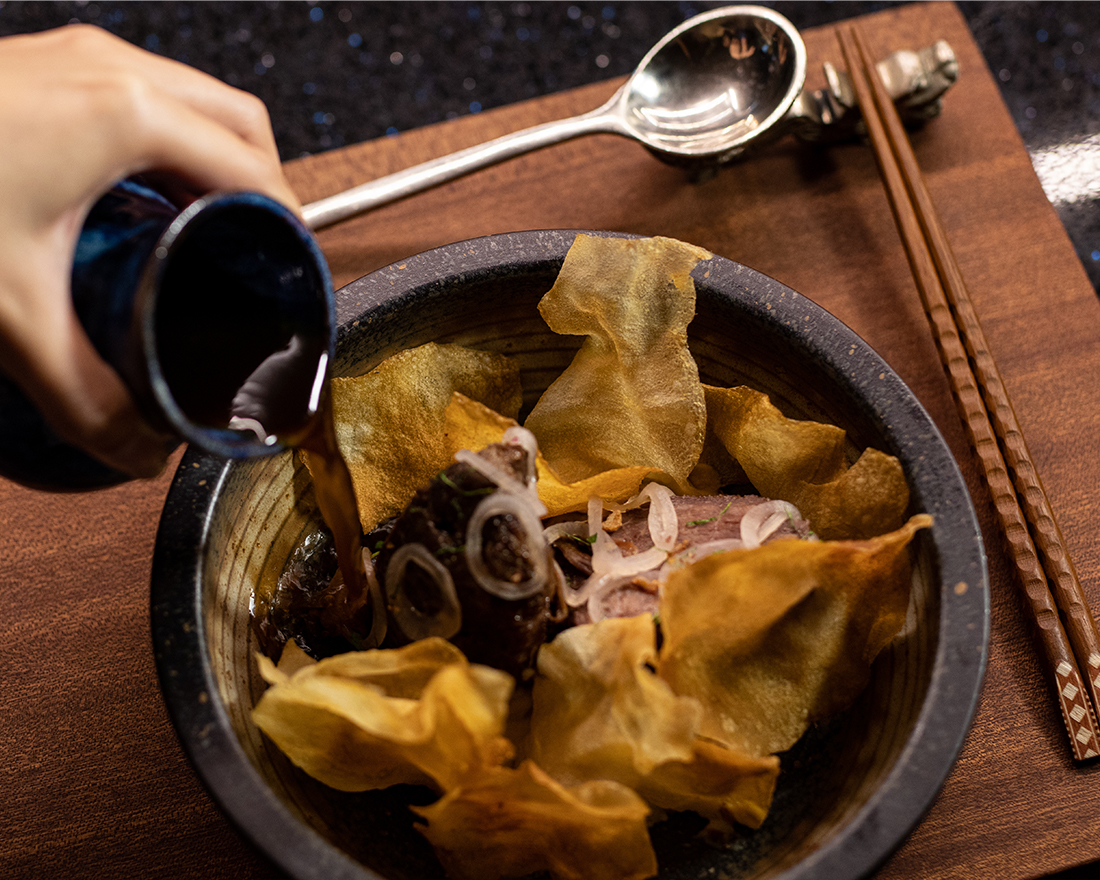 The Nomads' take on Beshbarmak, a traditional Kazakh dish
"The Odyssey of Fire" is one of three omakase courses, comprising 17 dishes that are inspired by flavors in Central Asia, namely the Uzbekistan region. As far as a typical meal goes, bread and butter is a precursor that is often overlooked or more often ignored before the entrées arrive. At The Nomads, bread comes in the form of freshly baked naan, and two types of homemade butters are served – nori and foie gras, "Hunter-Gatherer's Butter" which are mixed with bone marrow and slathered back into the bone for serving.
The courses that follow are described to be a nomadic journey, having reinterpreting favorite dishes like bak kut teh and plov, the latter a traditional Uzbekistan one-pot dish that's typically prepared with rice, mushrooms, spices and meats. Here, one would find the addition of fried chickpeas, tea quail egg and four hefty slices of A4 Wagyu strip loin. From his unique take of smoky flavors using charred breadcrumbs to finish off pan-seared foie gras and grilling sturgeon meat finished in soy butter emulsion, Chef Dannel executes a menu that is well done yet personable.
Online orders available on bit.ly/thenomadssg.
PRELUDIO
THE NOMADS
HOUSE ON THE MOON
CASSIA
BRASSERIE LES SAVEURS
House on the Moon
House on the Moon is a new dessert specialty house that would intrigue the curious passer-by. Designed to look like a terrarium that seems to be hanging in the heart of the newly renovated Great World City, the restaurant's unique architecture is synonymous with its dining concept.
Led by Head Chef Hüseyin Turan, the pastry team brings in hand-crafted desserts and sharing plates that are experimental and artistic, having had success with the concept when the restaurant first set up shop in Sri Lanla. "We don't just make desserts, nor do we simply offer classic sweets," says Turan. "Rather, we present to our diners a series of surprising dishes that are inspired by classic desserts from all over the world, added with contemporary notions and elevated tastes. We want to take our diners through a journey, an adventure, with our food, at accessible prices for everyone to enjoy."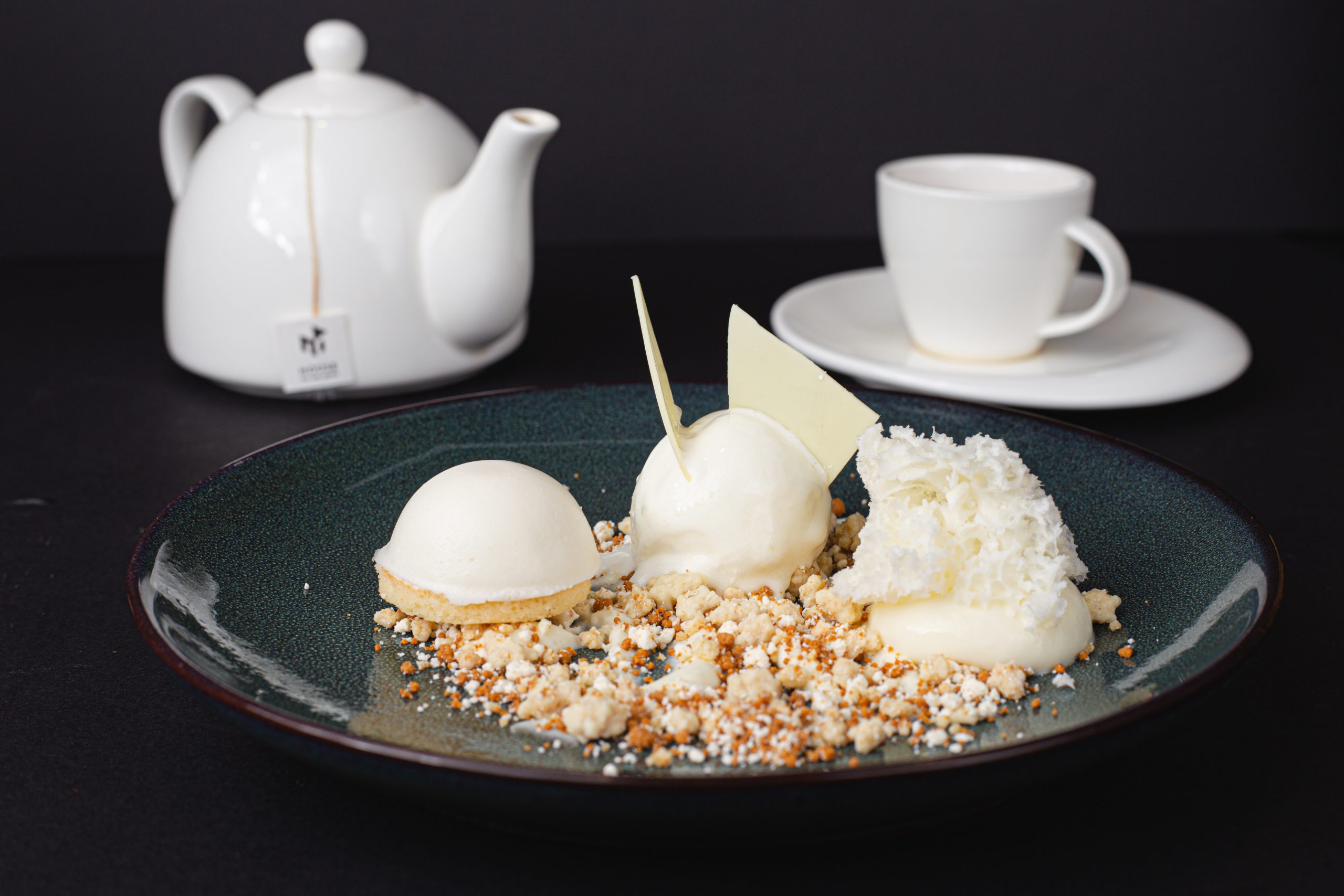 Moonwalk
Moonwalk is an assembly of buttermilk nut, coconut and yoghurt, and is heralded as the restaurant's signature dish. Liquid nitrogen lends a hand to the plate's presentation, where it's used to inject a sudden chill to the crumble that's made to resemble the terrain of the moon.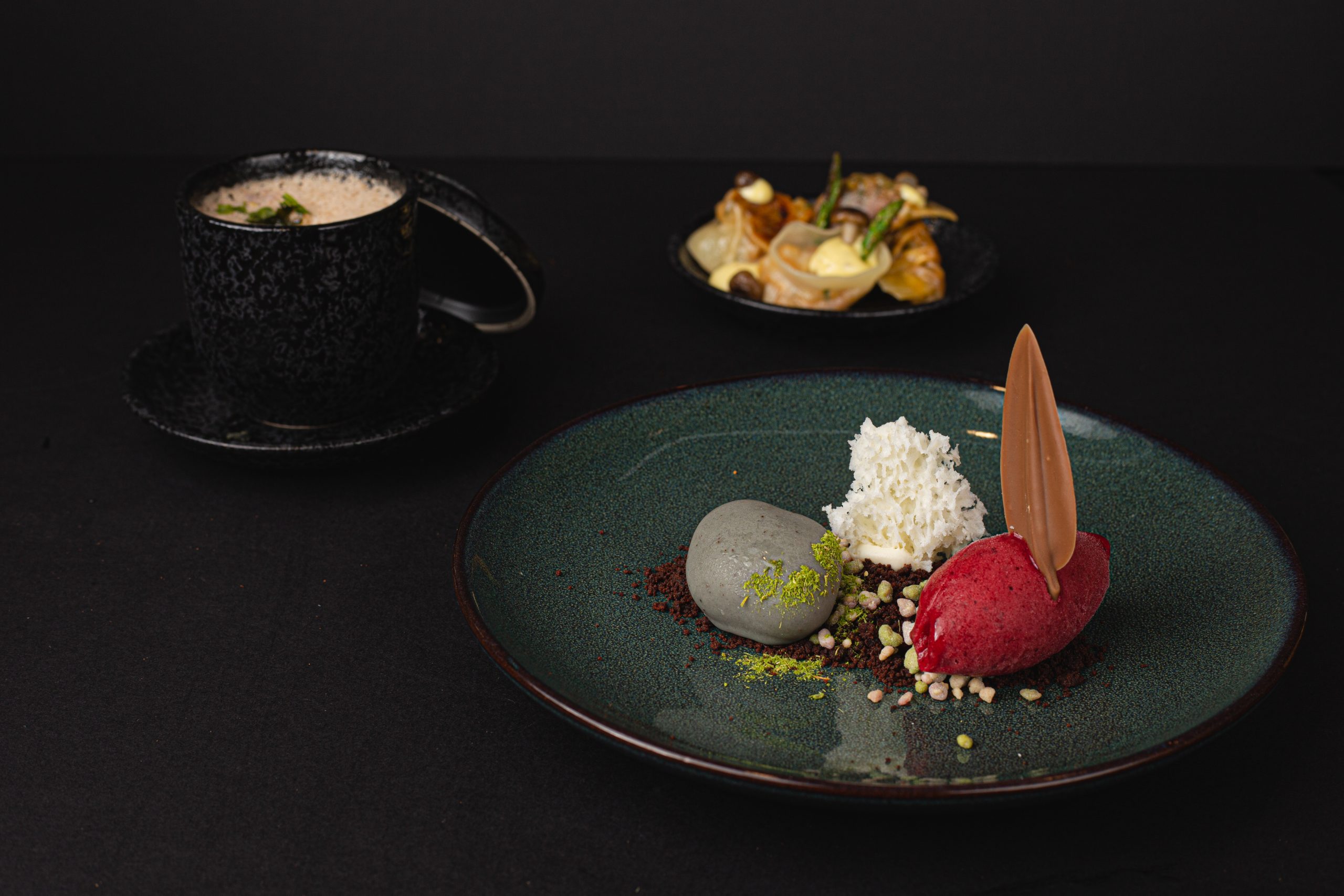 "Black Forest", using cherry, chocolate and mascarpone
Chef Turan's interpretation of the Basque burnt cheesecake was an accidental discovery while gallivanting on a night out in Colombo. The Kalea65 is a rich and rustic cheesecake with a slightly charred finish paired with zesty flavours of mango and passion fruit.
Great World City, 1 Kim Seng Promenade, #01-K101-K103, Singapore 237994
houseonthemoon.com.sg.
PRELUDIO
THE NOMADS
HOUSE ON THE MOON
CASSIA
BRASSERIE LES SAVEURS
Cassia
While we'll miss coastline views all set up for brunch on the weekends, Capella has curated home dining menus from Cassia, providing a variety of options that's enough to conjure up a five-course spread comprising expertly executed Hong Kong-style dishes.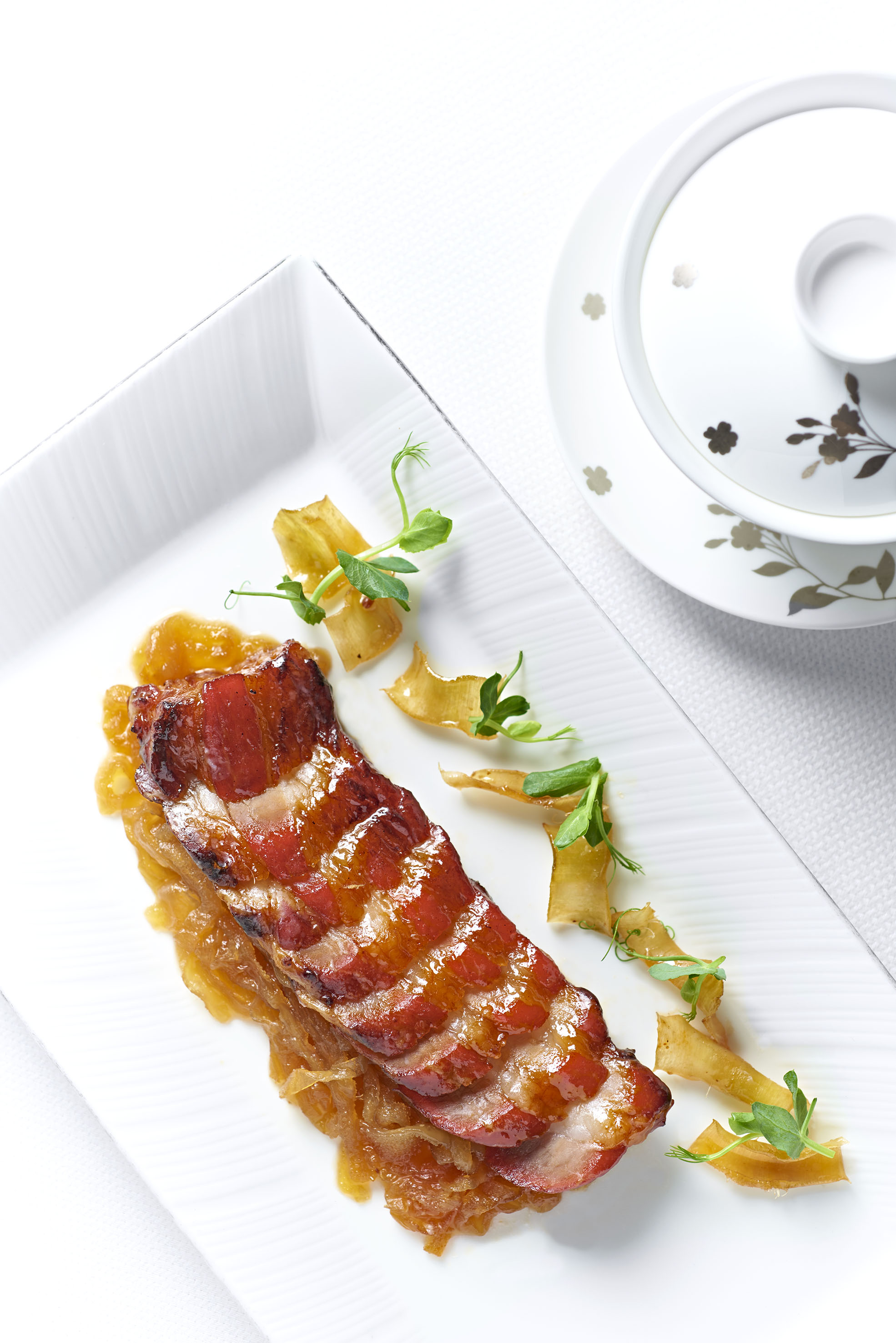 Honey-Glazed Barbecued Omega 3 Pork Char Siew with Lemongrass
For starters, Cassia's signature Hong Kong-style barbecue platter is assembled with pork done two ways – five spice-roasted pork belly and candied pork char siew that's barbecued with a honey glaze, along with sliced roasted duck and chilled jellyfish. Seafood selections include baked cod fish that is prepared with flavorful bonito sauce, or simply steamed with black garlic and soy.
Cassia transforms its prized selection of marbled Wagyu beef into a wok-fried dish, where tender chunks of meat are drizzled with rich black pepper sauce. For something lighter, the Sichuan-style fried chicken dish gets a bit of heat, with dried chili tossed in. Wine pairing selections include champagnes, white and red wines, and Navegante Rum, an 8-year blend made exclusively for Capella Singapore.
Online orders available on capellahotels.com/capella-singapore/offers/capella-flavours.
PRELUDIO
THE NOMADS
HOUSE ON THE MOON
CASSIA
BRASSERIE LES SAVEURS
Brasserie Les Saveurs
Even without the opulent chandeliers and towering floor-to-ceiling windows in the plush dining room of Brasserie Les Saveurs, the restaurant has made it possible to cater a gourmet brunch spread to your home. The St. Regis Brunch: A Home Edition starts off with a curated selection of hot and cold entrées, comprising an artful arrangement of crab salad with celeriac remoulade, smoked salmon, the burrata and tomato classic, and pan-seared lobster that's drizzled with garlic and parsley flavored butter.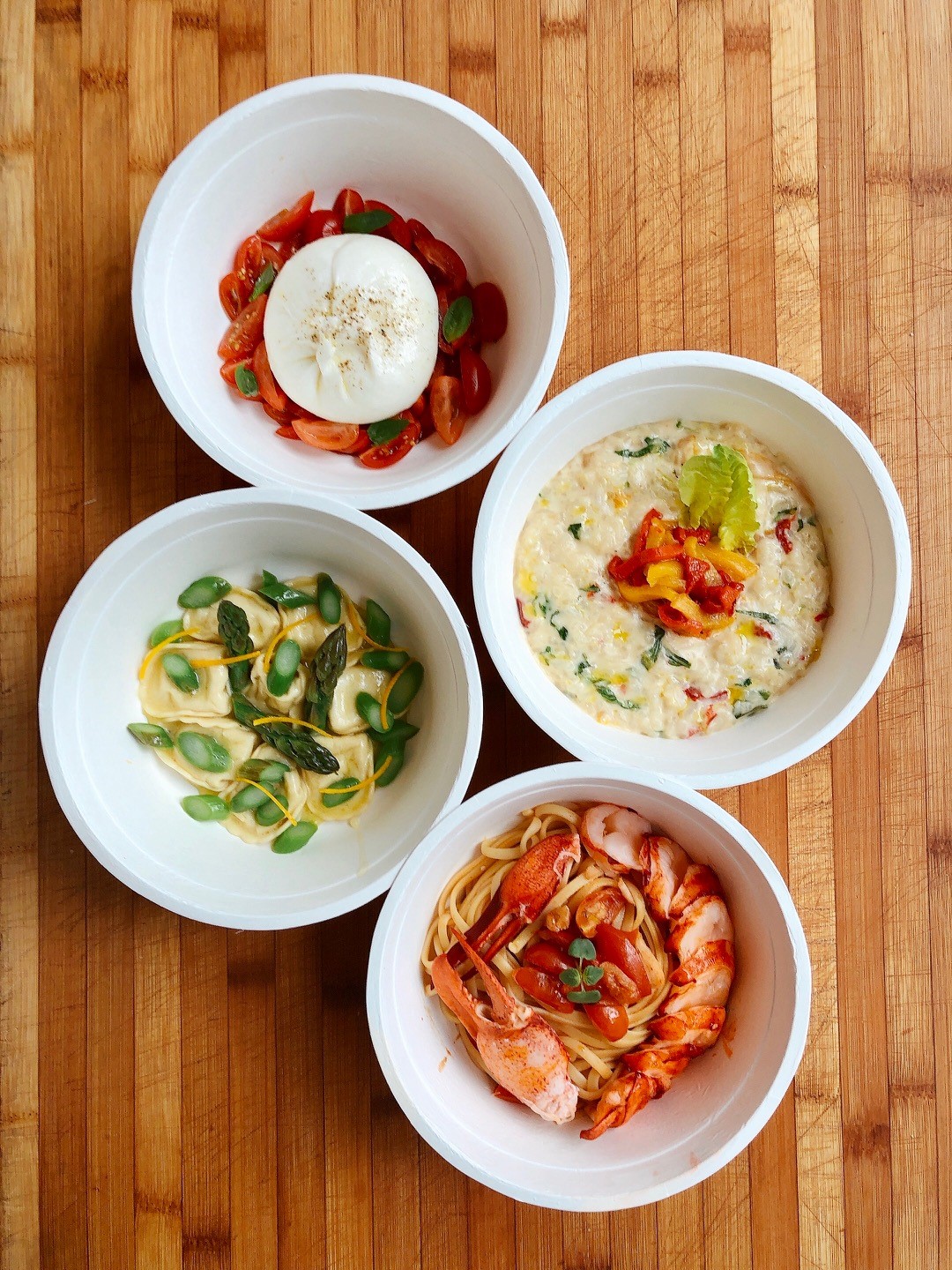 Burrata with basil and tomato, Ravioli di Ricotta with asparagus and orange, Risotto Alla Vogherese, Linguine with lobster
French foods are known to be richer in taste, with a large part of its preparation processes usually lathered in copious amounts of fat. You can thus expect French pasta from Brasserie Les Saveurs to be no less in semblance, where mushrooms and cheese are tossed in a bowl of Ravioli de Royans, or roasted salmon with a hearty serving of ratatouille. For a sweet finish, a carnival of desserts made of raspberry and pistachio financiers, chocolate tartlets, pralines, and orange mascarpone would make one spoilt for choice.
Online orders available on marriot.com/hotels/travel/sinxr.