"As I made my way to the car and took a step back," Roy Teo recalls the Friday morning when he picked up the new Jaguar I-PACE for a weekend test drive. "It was the color that first got me – a striking special edition red. Up close the I-PACE looked like an exotic SUV; it called to mind the Lamborghini Urus, except it was more sublime. The lines were smoother, less edgy, and less aggressive."
If there is something that Teo knows well, it is exceptional design. The group managing director of The Mill Group, Teo is also the founder of four interior design boutiques. "I'm in the world of design, specifically interior design and interior architecture, so, I pay a lot of attention to it. That made me very curious about why the little styling cues on this car were evoking such emotions."
AMPLE SURPRISES
QUIETLY POWERFUL
A QUANTUM LEAP
SURE-FOOTED AND LASTING DRIVE
THE GOLDEN EQUATION
Ample Surprises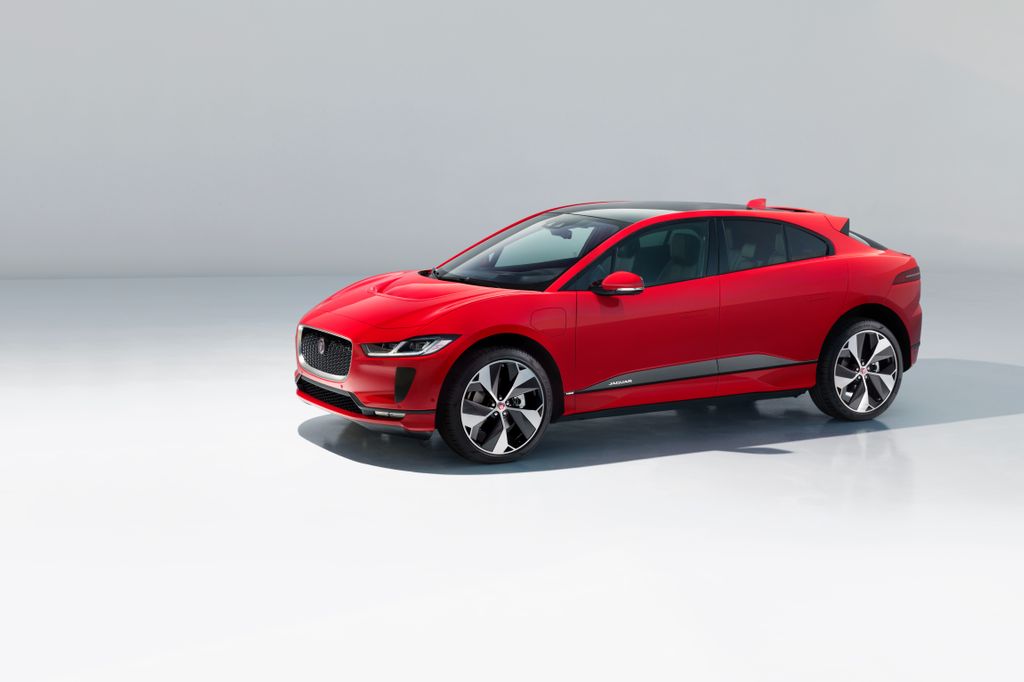 The I-PACE is designed like a modern craft, Teo declares. "There was a nice ergonomic cockpit feel to it. When I shut the door, I realized that the panels were all concave, which gave maximum width in the interior. I'm over six-foot tall, and I had to adjust my feet forward." He noticed a similar generous legroom at the back. "It was an eye-opener to what an EV (electric vehicle) can be," Teo continues. "You've got all the creature comforts, even the Alcantara roof lining, but the wide cabin space was the biggest winner for me."
The surprises didn't stop there. When Teo hit the start button, things started lighting up. "My favourite part of this car is the gear selector—the way it is placed, the way it is almost like a handle that pulls you into the car, and the way the buttons are sized and formed." Teo is equally impressed by the head-up display. "I've had lots of experience with head-up displays but none was this clear and well-positioned. The windscreen is far forward, giving a depth of field to where the information was projected at a very comfortable distance."
One thing he was not expecting, however, was the LED screen just above the gearshift that served as a second display. "When I connected my phone and the music came on, I had a video clip playing at that level. So, I had one big LED screen in front of me and a secondary one that I could touch and operate. It was amazing."
AMPLE SURPRISES
QUIETLY POWERFUL
A QUANTUM LEAP
SURE-FOOTED AND LASTING DRIVE
THE GOLDEN EQUATION
Quietly Powerful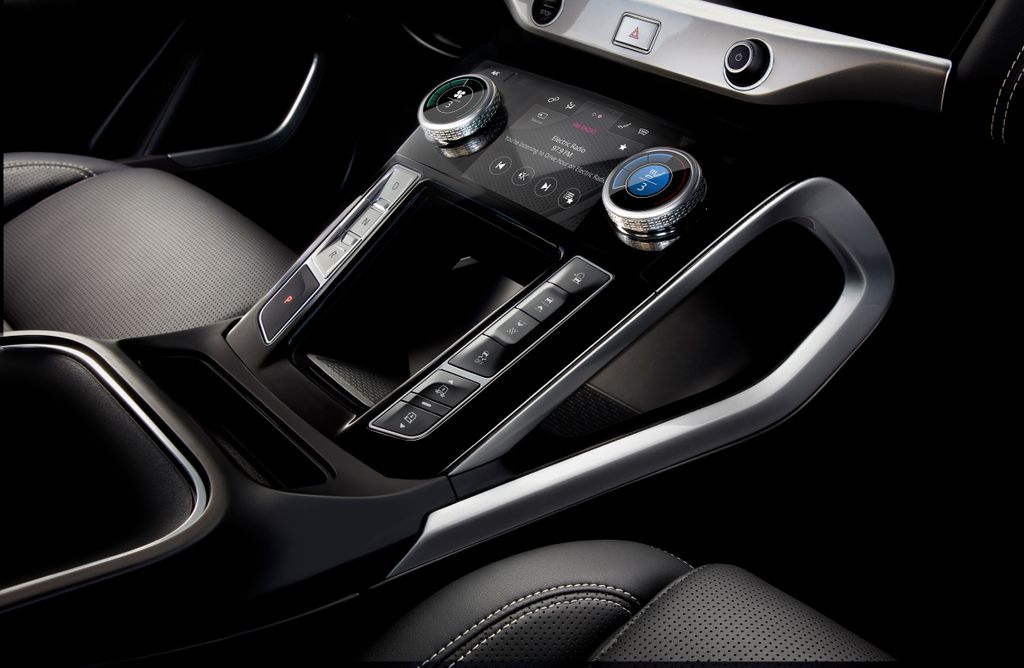 When Teo first started the car, he has to press twice, anticipating a sound. "I nearly forgot that it was an EV. But when I put pedal to the metal—my goodness, it didn't just look racy on the outside. That drive was electrifying and that was the game changer. It completely opened my mind to what this machine was."
"The I-PACE doesn't just look racy on the outside. The drive was electrifying and that was the game changer. Although I kept to speed limits and road safety rules, I couldn't help but feel the adrenaline that this car was giving."
Although he kept to speed limits and road safety rules, Teo admits he couldn't help but feel the adrenaline that this car was giving. "I have driven anything from real old classics to supercars, and I think the main difference between a naturally aspirated engine or a EV is the power delivery. With a naturally aspirated machine, say, 400 horsepower, you get this screaming rev, a burst and surge of power that is almost maniacal. But in this case, it was very 'digital'. It was like a spacecraft," he exclaims.
"Being a guy, I don't read instructions, I just drive," Teo cheekily confesses. "While I was on cruise control on the highway, it did an automatic distancing control. Every time I approached a car too close, it started slowing down. I have that in my cars, but when I tried to change lanes with this one, it gave a little bit of resistance as I tried to maneuver sideways. I thought, 'Why is there resistance?'
"Gradually, I started letting go of the wheel and it started steering itself. It was on autopilot, my feet were not on the pedals, and my hands were not on the steering wheel. I just took a step back, put my hands together and looked at it, and the car said, 'Put your hands back on the steering wheel'."
AMPLE SURPRISES
QUIETLY POWERFUL
A QUANTUM LEAP
SURE-FOOTED AND LASTING DRIVE
THE GOLDEN EQUATION
A Quantum Leap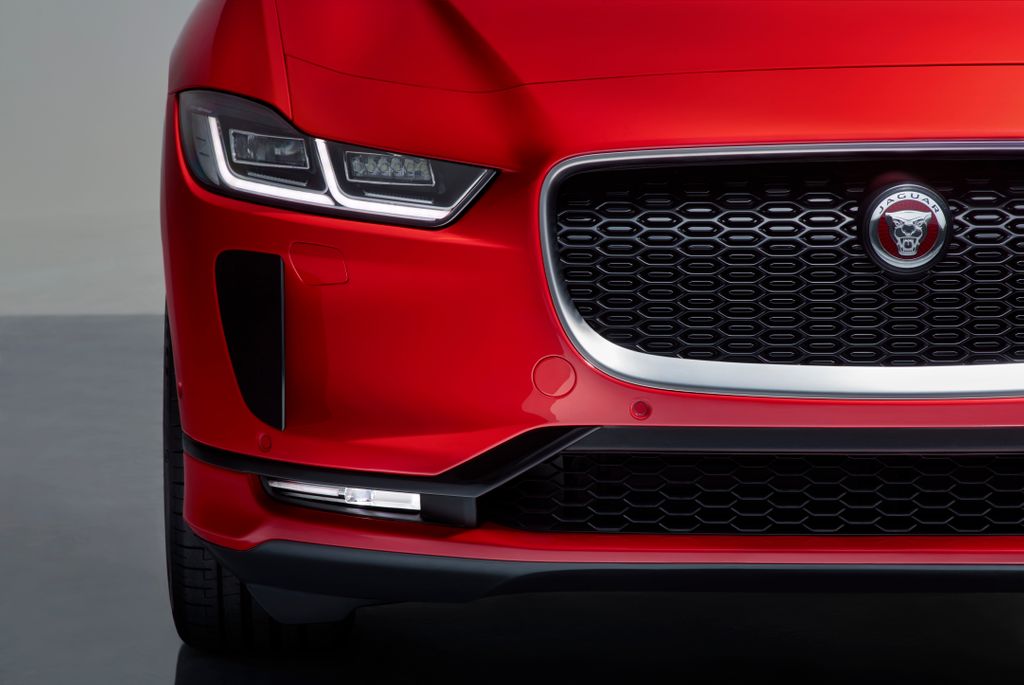 To compare the I-PACE with petrol or diesel cars is a quantum leap. It seems to have taken everything throughout the history of car design – what the best had to offer – and added something amazing on top of that. It was electronic technology – and I think it is way far advanced from anything that we've seen in the past.
"The styling cues are maybe a trendsetter, but it's the precursor for other EVs to follow. In the past, cars had many categories, with the shape and genre dictating their use – a station wagon, SUV, sedan, coupé, or super sports car. In this case, I feel that the Jaguar I-PACE managed to bridge many of these categories."
In addition to the wider cabin, the I-PACE has a panoramic roof built with a technology akin to transitional lens. "As the sunlight intensified, it started darkening automatically. I never felt the heat from the sunlight, but I also has added headroom space. Without that extra layer of shade on the panoramic roof, another inch of headroom is added to the very low-slung roofline. I felt that this cabin was even larger than some bigger categories of SUV."
AMPLE SURPRISES
QUIETLY POWERFUL
A QUANTUM LEAP
SURE-FOOTED AND LASTING DRIVE
THE GOLDEN EQUATION
Sure-footed and Lasting Drive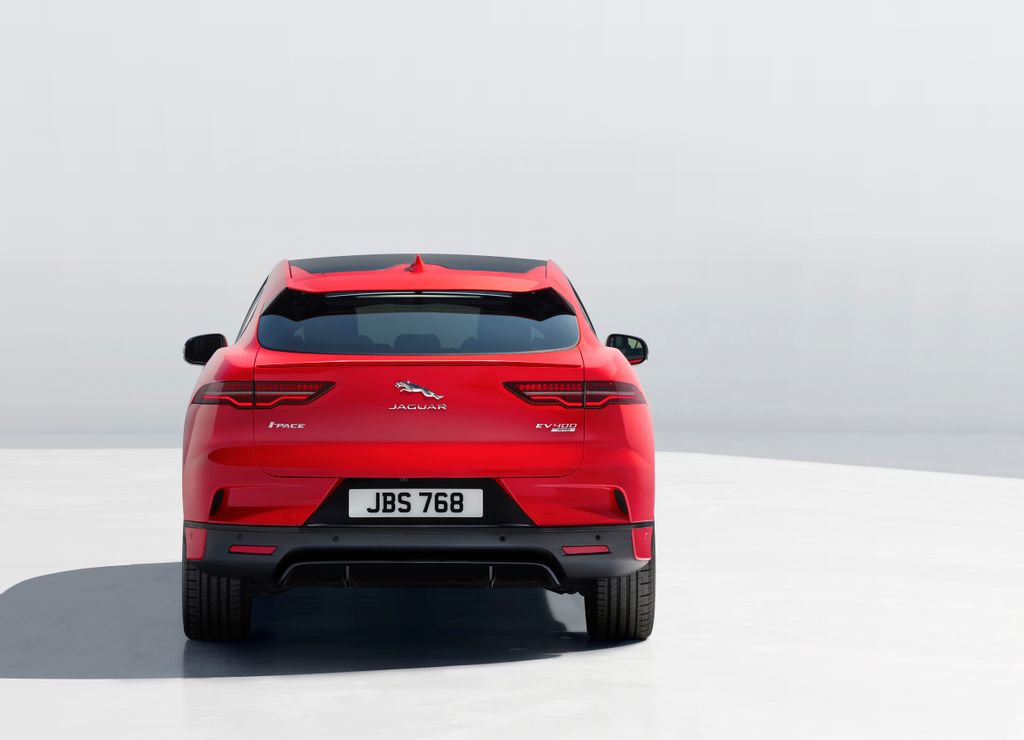 Roadholding is a very important part of performance, Teo surmises. "The I-PACE case felt very poised all the time. With an all-wheel drive and air suspension, it managed to level out all the bumps and I felt very much in control. It almost felt that I could push it more all the time. Even without gear change, it took bends really confidently or rather I took bends really confidently."
One of the biggest factors that holds people back from getting into EVs is the battery life, Teo says. He was handed a fully charged unit on Friday morning, yet he did more tasks over the weekend because he enjoyed cruising in this car. "When I brought it back on Monday, it still had a third battery life left. I'm sure that if I drove this on a regular basis, it would need just one charge or two charges a week."
AMPLE SURPRISES
QUIETLY POWERFUL
A QUANTUM LEAP
SURE-FOOTED AND LASTING DRIVE
THE GOLDEN EQUATION
The Golden Equation
Like any good product, there should be an equation between functionality and design, Teo theorizes. "I think I speak for many when I say that looks matter first with cars because it's something that you have to live with—it's an extension of yourself.
The cars that I've really appreciated over time were the ones that in a way, were iconic. Like the I-PACE – the first of its kind to make that difference in the category, and it'll always have its place in time. The way this car is styled, I believe, it's going to be here to stay for a long time. People would always come up with newer and newer looks and variations of it progressively, but this would always be the first of its kind. In that sense, it makes it almost an instant classic looking into the future.
"What's really special about the I-PACE is the fact that you have guilt-free driving because it's carbon emission-free; one gets this sensation of wearing a green halo and that is very gratifying."