FOOD & WINE
Best Restaurant Counterside Seats in Singapore
by Anton D. Javier
27 Feb 2023
Skip the private booth or the table right in the middle of the dining area. The best seats in the house at these restaurants are by the counter. Not only do you get up close and personal with the food, you'll also get an opportunity to speak to the chef and their team to find out more about your meal.

SEROJA
MAISON SHUKO
RESTAURANT IMAMURA
BORN
FLEURETTE
SEROJA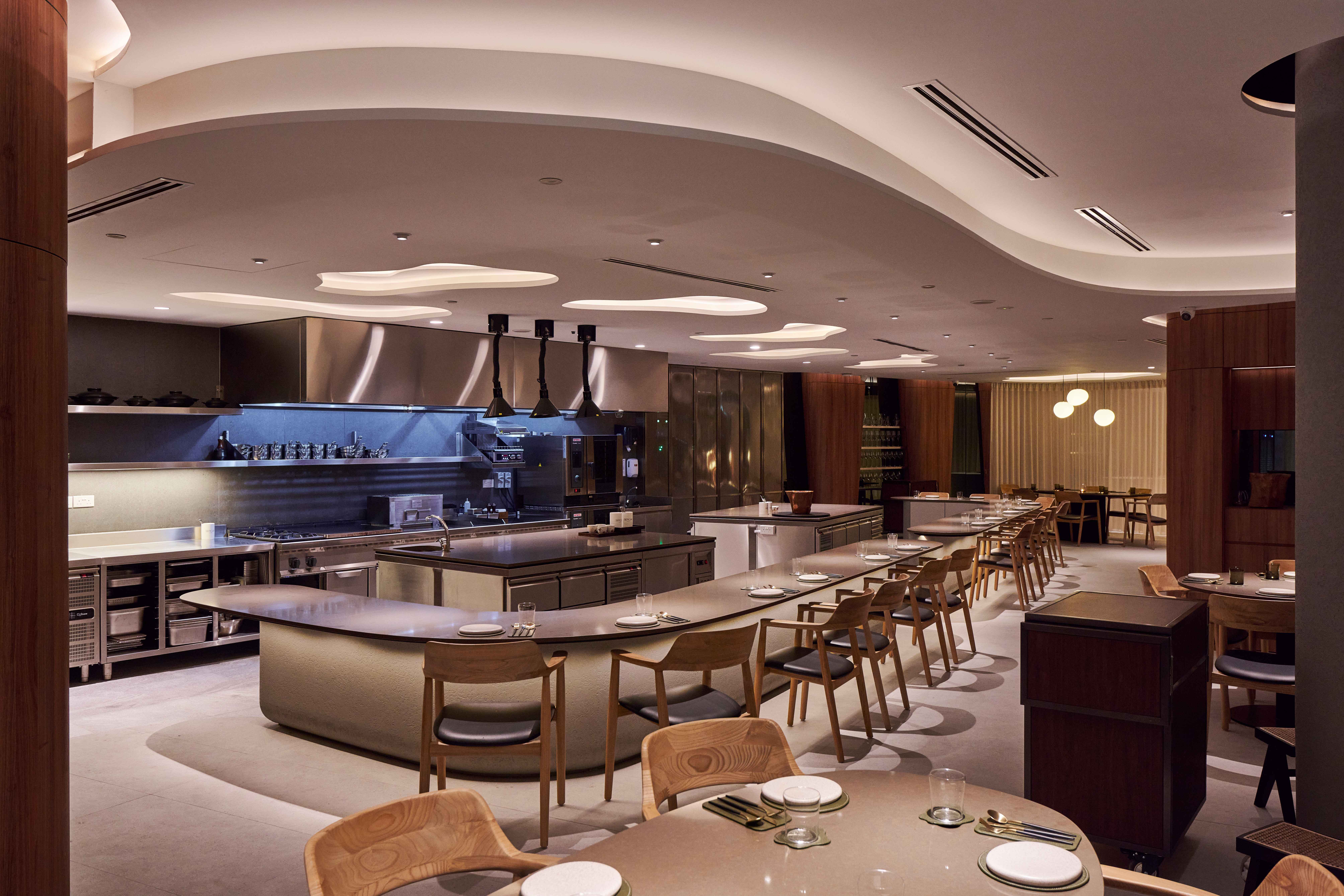 Meaning "lotus flower" in Malay, Seroja is slowly coming into full bloom, on its way to become one of Singapore's top restaurants. The restaurant shines the much-deserved spotlight on flavors from the Malay Archipelago and is under the stewardship of Kevin Wong, a young Malaysian chef who has dedicated half his life working in F&B, cutting his teeth at restaurants like Meta and Cure.
Seroja's multi-course Nusantara Menu ($268++) is a delicious, eye-opening journey through the islands of the Malay Archipelago, which begins with a beautiful trio of snacks comprised of beef tartare, obsiblue prawn, and king salmon. This is followed by a fresh Kerabu salad of fresh tuna with a bright citrus-coconut dressing that opens the palate further for the richer dishes that follow. The Hokkaido Scallop is a personal favorite, which is served with an intensely savory sauce of garlic butter and tamarind glaze, begging to be mopped up by the Roti Paung – a decadent pull-apart bread that's first steamed and then fried.
Of the many dishes that make up the Nusantara Menu, it is the Traders Rice that Chef Wong has the strongest affinity with, where the rare red rice used is harvested by the orang asli in the mountains of Borneo. This is accompanied by fork-tender beef short rib that has been braised for 36 hours and two types of salad. When viewed as a whole, this course is a nod to how people around the region eat, with rice accompanying a variety of proteins and greens.

Visit Seroja at 7 Fraser Street, Duo Galleria, #01-30/31/32/33, Tel: 8522 2926
SEROJA
MAISON SHUKO
RESTAURANT IMAMURA
BORN
FLEURETTE
MAISON SHUKO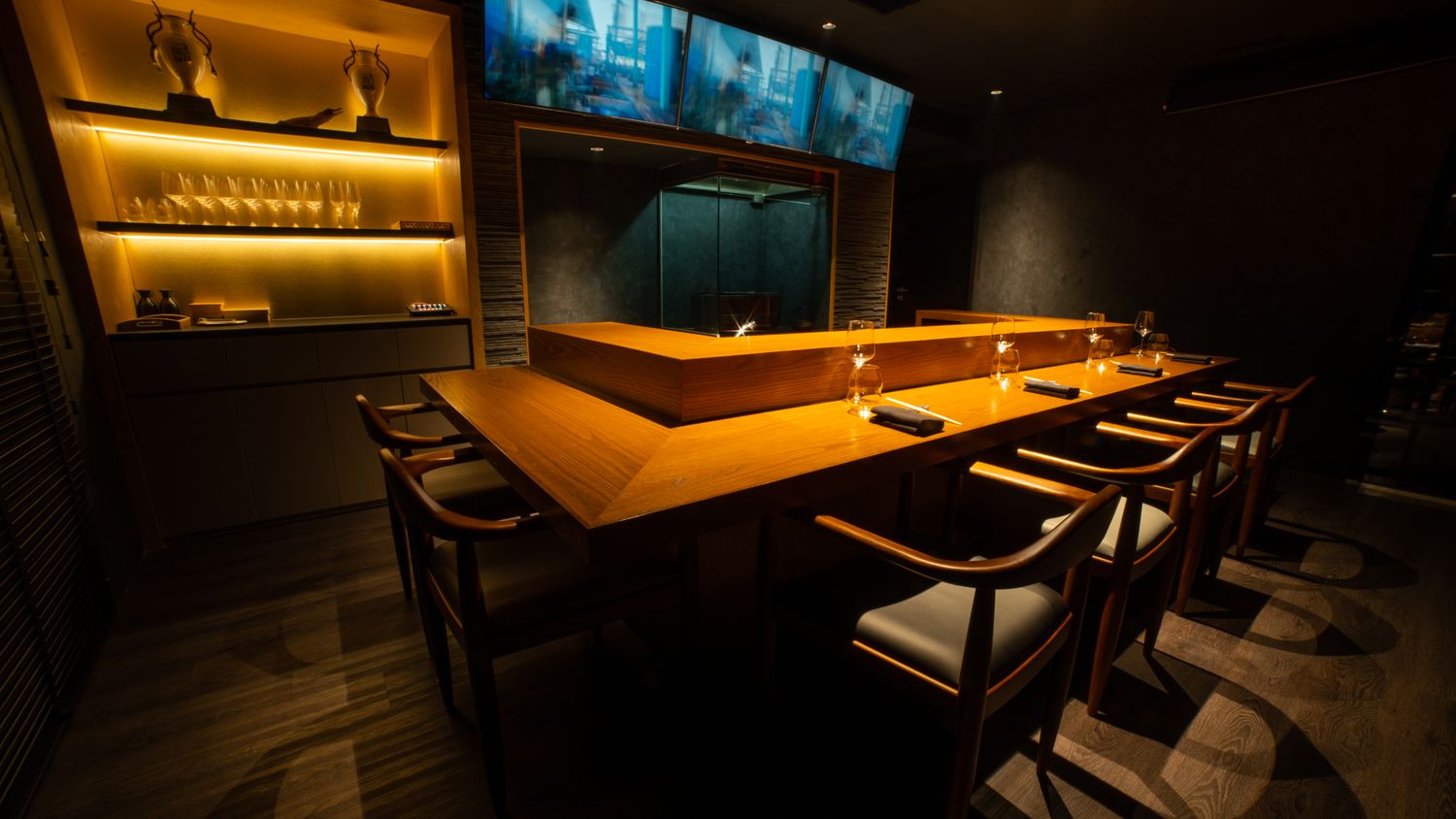 It's easy to pass off Maison Shūko as another gimmicky restaurant in Singapore's ever-evolving dining landscape: Three chefs whipping up Japanese-inspired, French-influenced Mod Asian food in a small eight-seater space, topped off with an audio-visual presentation that accompanies the entire meal. While it may sound like a lot to take in, we assure you – it's incredibly enjoyable.
Maison Shūko is helmed by chefs Jeremmy Chiam and Justin Foo who work in surprising synchronicity, which is then reflected in each dish presented. Here, locally farmed produce takes center stage and is executed with the respect and finesse it deserves. There is the crocodile from Long Kuang Hung, which is inspired by the Thai dish, laab, featuring a zingy combination of black garlic, herbs, and spices, and completed with the addition of charcoal rice keropok. Following this is goat cheese from Hay Dairies, where the inherent gaminess of the dairy is tempered by the sweet and sour flavors of various tomato textures. Meanwhile, Jurong Frog Farm bullfrog legs are given the har cheong treatment and marinated in fermented prawn, fried to perfection, and served with an unexpected yet enjoyable papaya sambal sorbet that complements the entire dish with its hot flavor and cool texture.
Throughout the delicious journey, Chef Foo also proves that he is not just capable in the kitchen – he is quite the gifted producer as well. Before each course begins, a three-minute film that he shot and edited is shown, giving diners a chance to better appreciate and understand each dish presented before them.

Visit Maison Shūko at 3E River Valley Road, #02-02, Tel: 9489 8357

SEROJA
MAISON SHUKO
RESTAURANT IMAMURA
BORN
FLEURETTE
RESTAURANT IMAMURA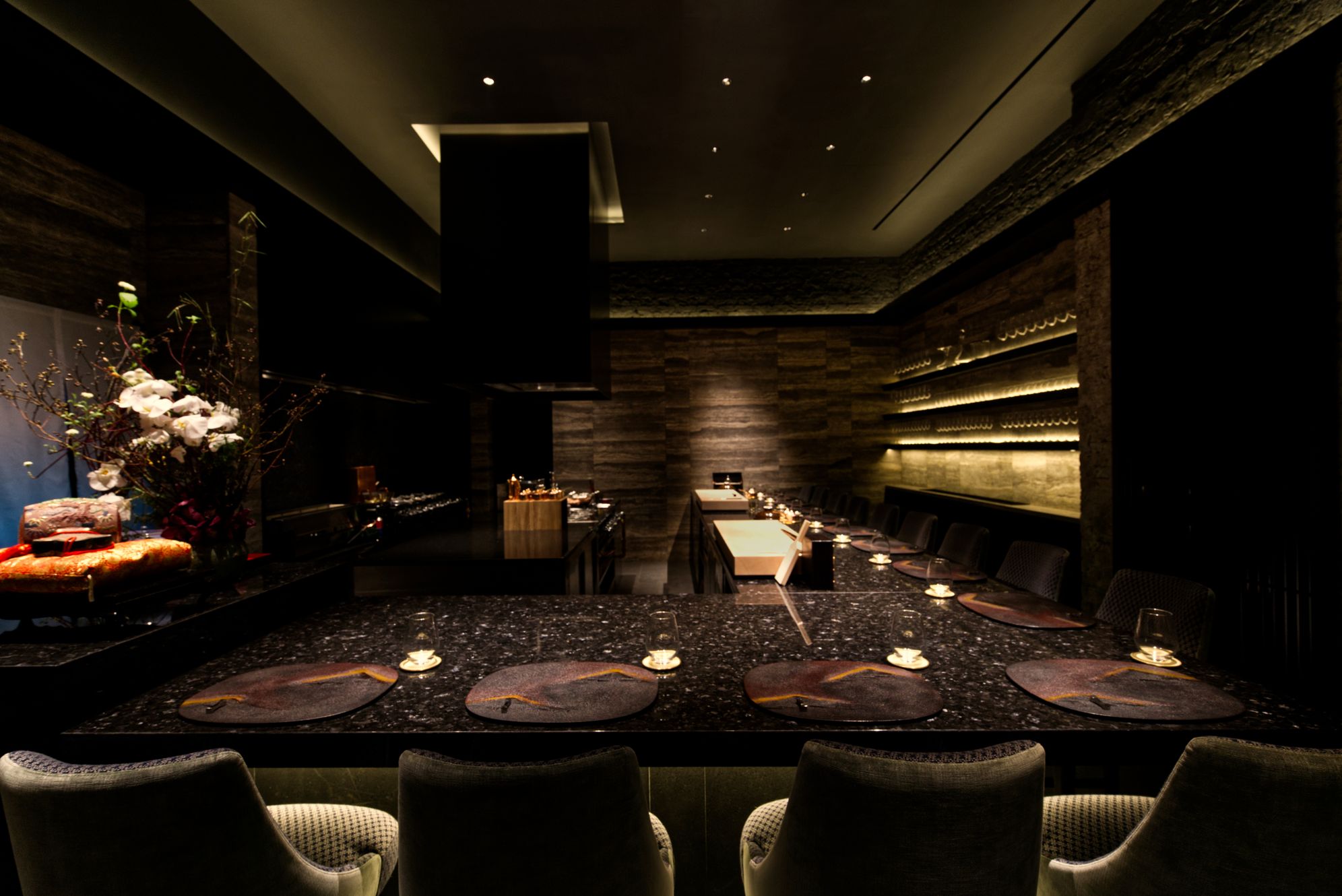 Hidden within the tranquil grounds of Amara Sanctuary Resort in Sentosa is Restaurant IMAMURA, which is perhaps one of the best Japanese fine dining establishments to recently open. The Zen-inspired bungalow is Chef Hirofumi Imamura's domain, where he takes diners on a seasonal trip to Japan.
Fresh Japanese vegetables play an important role in the Signature Menu, allowing us to appreciate their texture, sweetness, and nuanced flavors. One of the most impressive dishes on the current menu is the salt-baked Japanese onion, where each layer is painstakingly stuffed with bonito flakes, resulting in a deceptively simple dish that's bursting with sweetness and umami. Another highlight is the sashimi course comprised of fluke, uni, and caviar, served on a piquant shoyu jelly that's made from boiling down fish bones for hours. Beyond vegetables and seafood, Chef Imamura treats the finest cuts of beef with incredible respect, as seen in the dish that highlights Mizusako-farmed Kagoshima Wagyu, which is laid atop a stone slab heated to exactly 62 degrees Celsius. It is then cooked further with an antique charcoal iron (used for ironing silk kimonos), resulting in thin slices cooked to a perfect medium-rare doneness.
In addition to the food, the little details are equally important on this luxurious dining experience: From the dizzying number of Japanese salt varieties to the custom-made bamboo, cypress, and cedar wood chopsticks, and the centuries-old ceramics used to present each dish.

Visit Restaurant IMAMURA at 14 Gunner Lane at Amara Sanctuary Resort, Sentosa, Tel: 8028 2608

SEROJA
MAISON SHUKO
RESTAURANT IMAMURA
BORN
FLEURETTE
BORN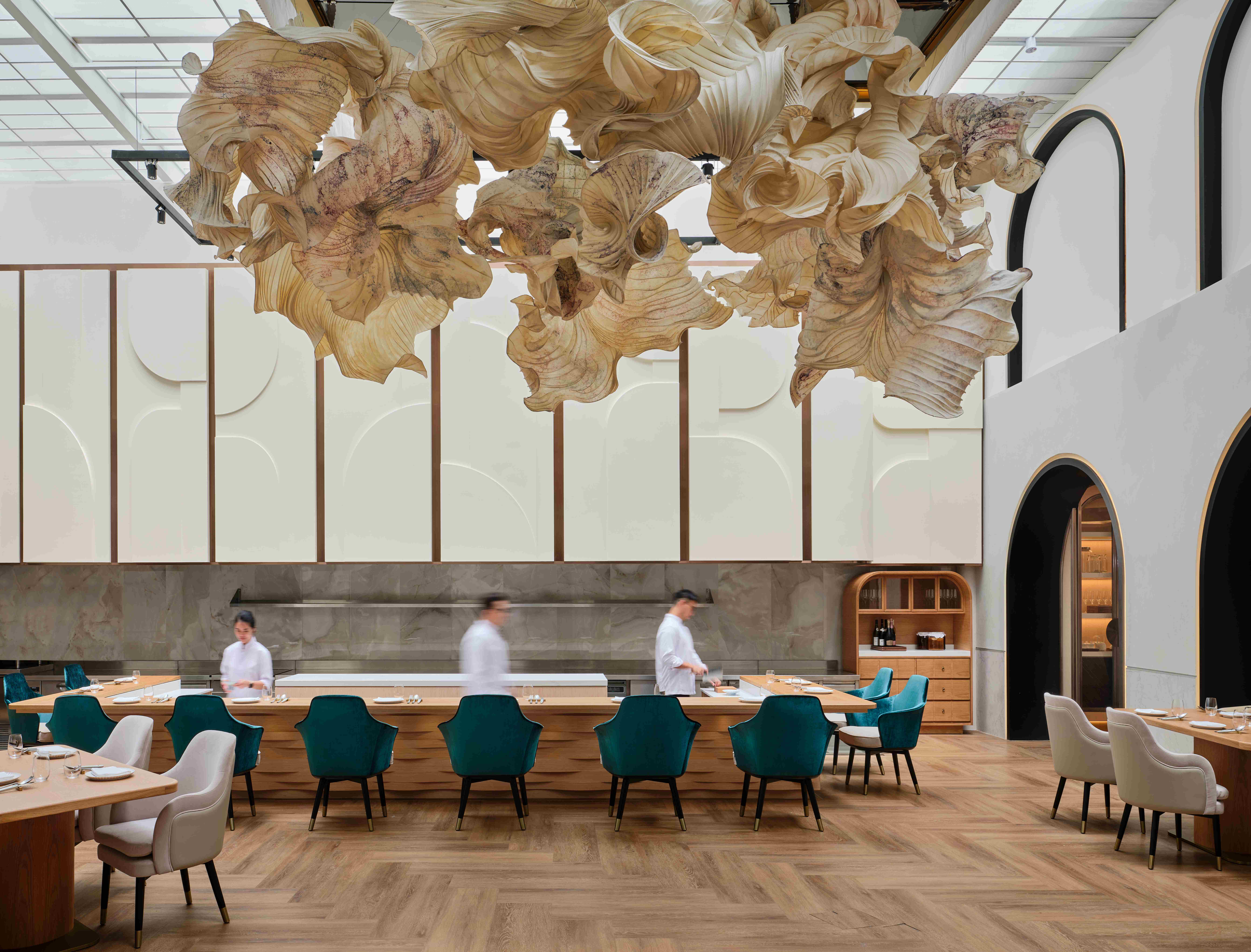 We won't fault you for not immediately knowing who Chef Zor Tan is. But after dining at Born, his fine dining restaurant opened in partnership with 1855 F&B, you'll know exactly what he's all about – finesse, nostalgia, and translating memories into soulful dishes and generously sharing it with the world.
A meal at Born is more than a journey. It's a fun, exciting, and immersive experience that starts with eight impeccably executed snacks that call to mind cai fan favorites from his parents' stall. Meanwhile, the dishes that follow represent important moments from his personal history, starting with the Buri, Galangal, and Daikon – an homage to his culinary journey that started at a Japanese restaurant. The Chicken Liver, Smoked Oil, and Forest Mushroom is a rich, creamy dish bursting with earthiness from Morel mushrooms, and at the same time, a tribute to his mentor, Chef Andre Chiang, known for his foie gras parfait.
Another impeccable dish inspired by an important milestone is the Fish Maw, Chinese Cabbage, and Smoked Eel – a collagen-rich dish dedicated to Chef Tan's wife when she gave birth to their first child.
SEROJA
MAISON SHUKO
RESTAURANT IMAMURA
BORN
FLEURETTE
FLEURETTE Culinary magic and excellence is happening at Fleurette, which is located in a quiet corner of Rangoon Road. The dining experience here is best experienced by the counter, where Chef Tariq Helou and team expertly put together beautiful dishes comprised of the season's freshest bounties.
Heavily inspired by fine Japanese cuisine, with touches of Chinese and Singaporean flavors to reflect Chef Helou's background, the menu at Fleurette tells the story of ingredients, people, places, and experiences. Diners immediately experience this with the signature Cold Ebi Somen, which brings together delicate dashi broth, chilled somen, raw botan ebi, and prawn oil – a reinterpretation of a dish Chef Helou's Japanese grandmother made for him. Meanwhile, the Chawanmushi is elegant and comforting, where the silky egg custard is topped with an umami-rich katsuobushi stock and finished with a subtle saltiness from a spoonful of Fleurette's "Special Reserve" caviar.
Local Singaporean flavors start to make an appearance in the main savory courses and is used subtly so as not to result in fusion confusion. A perfect example is the Pan Seared Hokkaido Scallops roasted in butter, served with sambal beurre blanc, and garnished with pickled onions and finger lime that helps cut through the richness of the dish. Then there's the French Guinea Fowl, grilled over binchotan charcoal and served with potato purée, grilled maitake mushrooms, charred kai lan, and XO oil, which adds subtle heat and an extra hint of umami.