DESIGN
Design Drives Us Forward
by Alfonso Pereira
Images courtesy of Lexus
08 Mar 2022
Design is more than just making something look good — it must be brave, bold, and allow for progress.
Experience the Lexus LS for yourself at www.lexus.com.sg/en/models/ls.html

As the world changes and needs evolve, design is perhaps the one constant that helps drive us forward – whether it's through an idea or something more tangible. To better understand the discourse surrounding design and what it can do for us, we spoke to three notable individuals in Singapore who live and breathe all things design, and whose works help put Singapore on the global stage: Kimming Yap, Managing Director of interdisciplinary design company Creativeans, Andrew Tan, co-founder of atomi and ACTUS haüse, and Mikael Teh, architect, interior designer, and founder of Monocot Studio. 
WHAT IS GOOD DESIGN?
CATALYST FOR CHANGE
DESIGN IN MOTION
What is Good Design?
While there is no singular definition for what constitutes good design, we can agree it's good if it can at least change minds or even improve lives. For Yap, it's the convergence of form, function, and meaning. "New possibilities and opportunities for the future are presented in the process, adding meaning to our lives. Good design should solve problems, and at the same time, invite conversations to spur our imagination."
For others, the definition might be a little more abstract, where there is no way to articulate good design due to its constantly evolving nature. For Tan, he believes that "good design extends beyond the five senses and should encompass the sixth. Likewise, beyond the three dimensions, it should incorporate the fourth. Good design should represent the personality and the authenticity of the designers, cater to the users' preferences and desires, while taking into consideration the impact on both environment and society."
View this post on Instagram
As for Teh, he draws upon the context of his expertise – interior design – to make sense of it: "Most people view design as both science and art – meaning that two essential values are intertwined, which I'd like to interpret as aesthetics and practicality." He adds, "What fascinates me is the potential for design to be more of a verb than a static noun, which refers not to 'designing' itself, but the 'life' of the design after manifestation."
WHAT IS GOOD DESIGN?
CATALYST FOR CHANGE
DESIGN IN MOTION
Catalyst for Change
View this post on Instagram
Tan brings up a good point and explains that without design, everything will be in binary form, in either black or white. "Design is the expression of arts, authenticity, and creativity, which in turn, acts as a catalyst for improvement. You can look at it from this angle: Design is like a well-written script, while the user is the main actor, and the overall user experience is the movie."
For Teh, the change design can bring about became clear through the pandemic, where we were forced to spend more time at home. He reveals, "People realized how the design of living spaces not only has a physical, but an important psychological dimension to it as well. For example, a great home is one that never remains mundane, and is one that serves as an inspiration for people to be more conscious of their time spent with people they are close with."
Meanwhile, Yap believes that design is a process of design thinking, where today, more non-design professionals and organizations are applying a human-centered approach to problem solving. "With the increasing adoption of design thinking, I am optimistic that we can collectively bring forth good change and progress that are empathetic, meaningful, and sustainable."
WHAT IS GOOD DESIGN?
CATALYST FOR CHANGE
DESIGN IN MOTION
Design in Motion
Going beyond the concepts and ideas that relate to design shared by the individuals we spoke with, there's nothing quite like experiencing design in action. This is where Lexus and its automobiles come in. By designing innovative ways to excite and change the world, Lexus is a visionary luxury brand that anticipates the future for people and society.
Behind each Lexus vehicle is the 'Yet Philosophy', which is the brand's approach to creative thinking. 'Yet Philosophy' was developed to help inspire imaginative solutions to complex problems. By forcing seemingly unrelated or juxtaposed ideas together, this philosophy brings benefit to every aspect of Lexus' business. It empowers the brand and the people working for it to imagine a future that others don't see, inspire brave and provocative designs, as well as deliver amazing experiences for which Lexus is known for.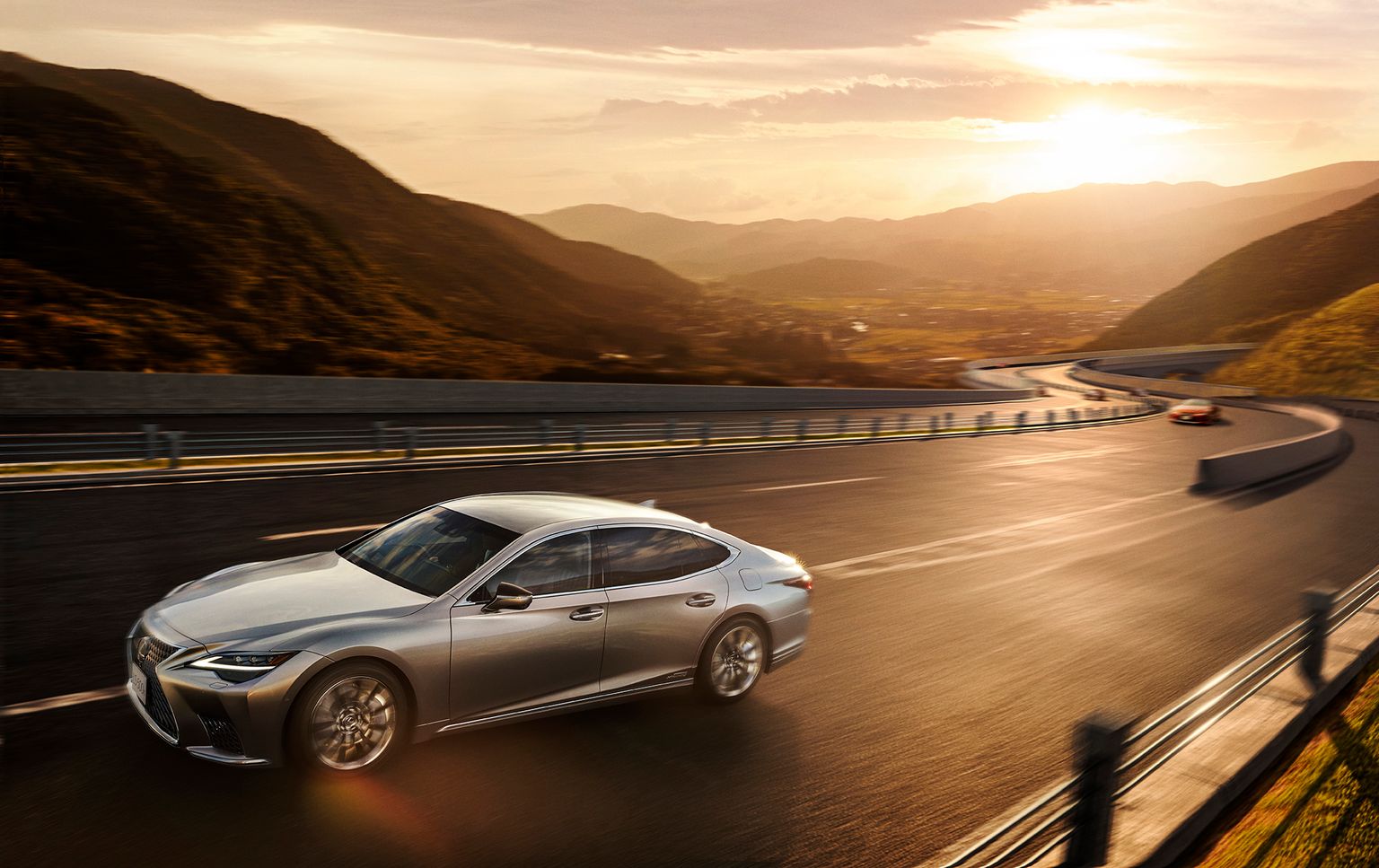 Brave ideas lead to brave decisions, which then leads to brave design, resulting in amazing experiences unique to Lexus.
In addition to the 'Yet Philosophy', we zoom in on Lexus' passion for brave design. Brave ideas lead to brave decisions, which then leads to brave design, resulting in amazing experiences unique to Lexus.
Brave design is also a result of the dedication towards L-Finesse (leading-edge and finesse), a Lexus Design philosophy that defines the core character of Lexus products. The philosophy has deep roots in the uniquely Japanese aesthetic of harmony without compromise, further defined by pillars like anticipation, simplicity, and elegance.
For Lexus to stand out, be at the forefront of experience and design, as well as deliver beyond expectations, the brand's approach going forward must be bolder and more uncompromising, without losing any purity of form.

For the full Lexus experience and to experience design in motion, click here