FRESH PERSPECTIVES
Fresh Eyes: Part 1
Text by Marc Almagro
Illustration by Rachel Fong
27 Dec 2019
In this month's Special Report, we talk to 6 individuals who offer articulate, clear and forceful views that examine familiar challenges from a different perspective. For part 1, we feature Leeroy New, Shalini Ganendra and Keng-Ming Liu.

PROTECTING CULTURES: SHALINI GANENDRA
TELLING THE TRUTH WITH THE STORY: KENG-MING LIU
REPRESENTING ISSUES THROUGH ART: LEEROY NEW
Protecting Cultures: Shalini Ganendra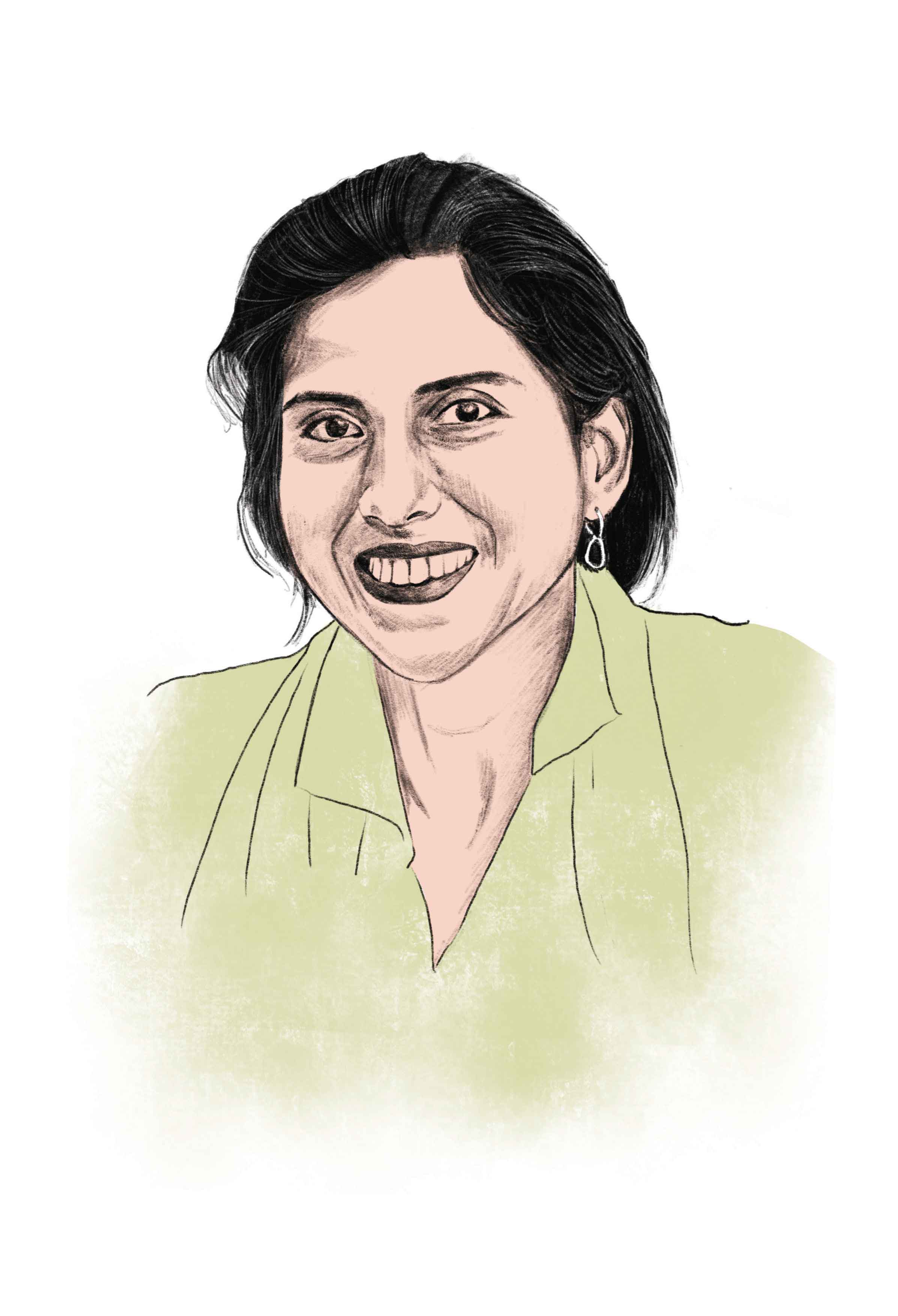 Cultural Advisor & Scholar; Director, Shalini Ganendra Advisory
Does globalization have the power to subvert or undermine existing cultures? And if this were the case, how should people respond to possible threats to the survival of their own culture?
Ms. Shalini Ganendra argues that "before we engage in any discussion on cultural erasure and uniqueness, we have to be aware of what we have in our own cultures to assign value".
"The question", she says, "is not how to preserve 'authentic culture' – a misnomer – but how to respect cultural traditions and recognize their adaptation. Globalization has not brought homogeneity per se, but certainly an increased awareness of happenings, of people and information generally, through technology, ease of travel and geopolitical interest."
Ms. Ganendra is the founder of Shalini Ganendra Advisory, initially launched as a gallery in Kuala Lumpur in 1998 and gradually developed it into a cultural advisory. Its programing and scholarship focus for the past 20 years has been to bring contemporary creative practices, primarily from Sri Lanka and Malaysia, into broader global view and conversations, and equally to bring greater awareness of the variety and richness of cultural traditions and contemporary practices to local civil society.
Who can become the main guardians of culture? "Quality public and private institutions with well-considered, comprehensive collections, become key players in preserving and informing through access and study," she says.
"Good collections provide benchmarks for preservation and revitalization. Equally, engagement through which we come to know more about our communities and each other are as important, whether through research or outreach.
"'Know thyself', a universal and timeless saying, remains familiar for a reason."
PROTECTING CULTURES: SHALINI GANENDRA
TELLING THE TRUTH WITH THE STORY: KENG-MING LIU
REPRESENTING ISSUES THROUGH ART: LEEROY NEW
Telling the Truth with the Story: Keng-Ming Liu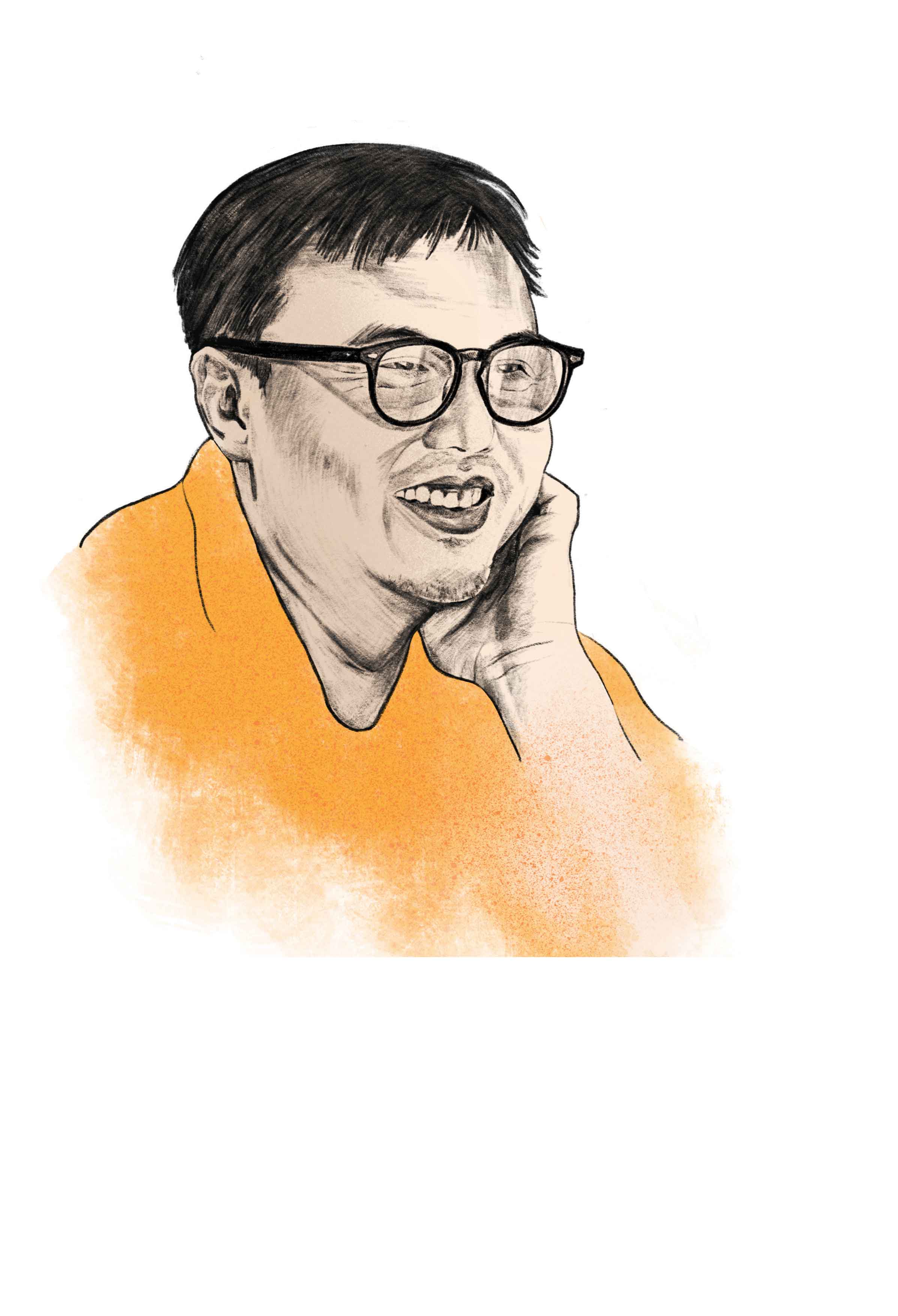 Founder & Creative Director, BITO Design
Since its launch in 2013, BITO Design has found a steady footing in multimedia design and production. More specifically, it designs the visual representation of brands and their messages for a wide array of clients.
Founder Mr. Keng-Ming Liu, 40, a motion design graduate from the School of Visual Arts New York City, has created a regimen to ensure visual coordination among strategy, copywriting, design and production in all projects it undertakes. From the get-go, they ensure that every part of the process clicks into the next in a way that they collectively result in a well-made, integrated communication product.
The strategy determines the key message and visual direction, the copywriting defines the script and the tagline, the design sets the styles and structure, and the production, be it live action, animation or editing, serves the whole.
Their efforts have paid off handsomely. BITO is now a leading design service company operating in Taiwan, with a wide array of clients and several industry awards to show for its work. Nearly every year since its foundation, the company has been picking up a handful of citations from the likes of TEDxTaipei, Golden Melody Awards, and Golden Pin Design Award, as well as from international bodies such as ADC (Art Directors Club) Annual Awards and iF (International Forum Design GmbH) Design Awards.
"Almost all the projects we've done are ways of storytelling. Some are brand stories, some are campaigns to key audiences or calls for action.
"Everyone is looking for new ways to impress others, to communicate themselves," says Mr. Liu.
"More than ever, stories fill our world today in all media, whether it's digital, analog, virtual reality, or augmented reality; the more technology develops, the more stimulating it becomes, and the more difficult it is for audiences to remain impressed."
Recognizing this, BITO developed an approach that focuses on expressing a feeling, rather than telling stories. "We accomplish this through colors, motion, design, mixed media, and experience augmentation.
"We don't need to tell you what the message is necessarily, but keeping your eyes or senses on our designed premises will leave you with a clear understanding of the message – with your own words, and not words fed to you on screen."
Proofs of the strength of this strategy abound. For the 2017 Taipei Universiade image video, BITO created a parallel storyline where sportsmanship and cityscape, articulated in distinctive style and camerawork, come as one and delivers a singular feeling of energy.
For the promotional video of Taiwanese electric scooter brand Gogoro's Generation 2 model, they used vivid colors and mixed styles of 2D and 3D graphics, and live action to illustrate how fun and friendly advanced technology can be.
For Freitag, a brand of recycled tarp bags and accessories, they created the "Before We Met" ad. In it, a boy, a girl and a truck covered with tarpaulin are the main characters in an intertwined storyline.
What brought the boy and the girl together, along with the others who use Freitag bags made by the same piece of material, was a sense of familiarity and the values they shared with the brand.
"Consumers have more ways to know the authenticity of brands," insists Mr. Liu. "With the Earth's resources becoming more scarce or endangered, conscience is showing itself as a shared value."
Moreover, Mr. Liu points out, advanced media technology gives virtually everyone access to use it for good or evil. "This means that if you lied, someone will find out about it eventually. While we believe in expressing positive messages, we make sure that we are being truthful when we do so."
PROTECTING CULTURES: SHALINI GANENDRA
TELLING THE TRUTH WITH THE STORY: KENG-MING LIU
REPRESENTING ISSUES THROUGH ART: LEEROY NEW
Representing Issues Through Art: Leeroy New
Principal Artist-Designer; Lab New Art & Design Studio
"I'm primarily an exhibiting artist but I do design work as well in various platforms," explains Mr. New. "I present my work in exhibitions at galleries, museums, art festivals, and public art projects in different locations and contexts."
The way he describes his body of work, an amalgam of objects, sculpture, fashion, and site-specific installations, makes it seem like a straightforward collection of creative output such as one might find in every other gallery. This is not the case.
From the time he began his formal art education at a high school for the arts in the Philippines, Mr. New has found forms, platforms and occasions for expression that he hadn't known were possible or valid. As a child growing up in a southern Philippine province, his exposure to art was limited to idyllic paintings peddled in city sidewalks.
But in school, he learned and embraced a notion of art that is not confined within a frame, which set his imagination free. He has since utilized blank walls, open spaces, architecture, human body to contain his art, often using the tension he derives from them as part of the expressive element.
Trying to ignore Mr. New's work, even a small one, is like paying a traffic light no heed. It's prominently, instantly visible, perhaps incongruously colourful in the darkness of a street, but that is exactly where it is needed. They are, in their unusual way, mirrors held up to reflect the human condition.
Most of the fantastical creatures he has created, along with objects and spaces, seem rooted in a different dimension, or at least not in the here and now. But Mr. New views them as familiar.
"They may seem like they are from a different dimension but they are actually representations of the current social conditions and issues that are affecting Filipinos. In my ongoing multi-platform series called 'Aliens of Manila', the staged displacement, which is a result of costumed 'alien' bodies photographed against the backdrop of urban Manila, as well as different countries, is merely a reflection of the very real displacement of us Filipinos in our own country."
Mr. New is aware of the works that still needs to be done. "Through our work, I feel that we should be compelled to respond and actively provide solutions to the pressing social issues that are shaping our immediate communities, which in turn determine the future of our country.
"My initial choice to do works in public sites was a conscious attempt to cultivate a more socio-culturally specific – or at least responsive – art practice for myself and my community. I involve myself as much as I can with different cultural groups tackling different aspects of what essentially are human rights causes, from doing work with RESBAK, a coalition of creative practitioners doing work against the state sanctioned killings in the pretence of a 'drug war', to co-organizing urban art and design projects that aim to rehabilitate and improve the neglected parts and functions of the city.
"Our Pasig River Art for Urban Change project is an example."
The task calls for everyone's participation and commitment. "The government needs to be convinced of the socio-economic potential of the cultural sector in order to push for the implementation of a national arts and design education program that aims to cultivate the future generations of art and design practitioners, and their audiences.
"The private sector and independent art organizations have successfully jumpstarted this awareness by tapping into the many different avenues for presenting and generating creative production."
Mr. New remains positive about the future. "I've always felt that the mere act of making things, of being creative, and actively coming up with creative solutions to pressing issues of the day is already a sign of being hopeful about the future."