NADODI
SIX SENSES MAXWELL
ALTERNATIVE SELECTION
MAGGIE JOAN'S
Nadodi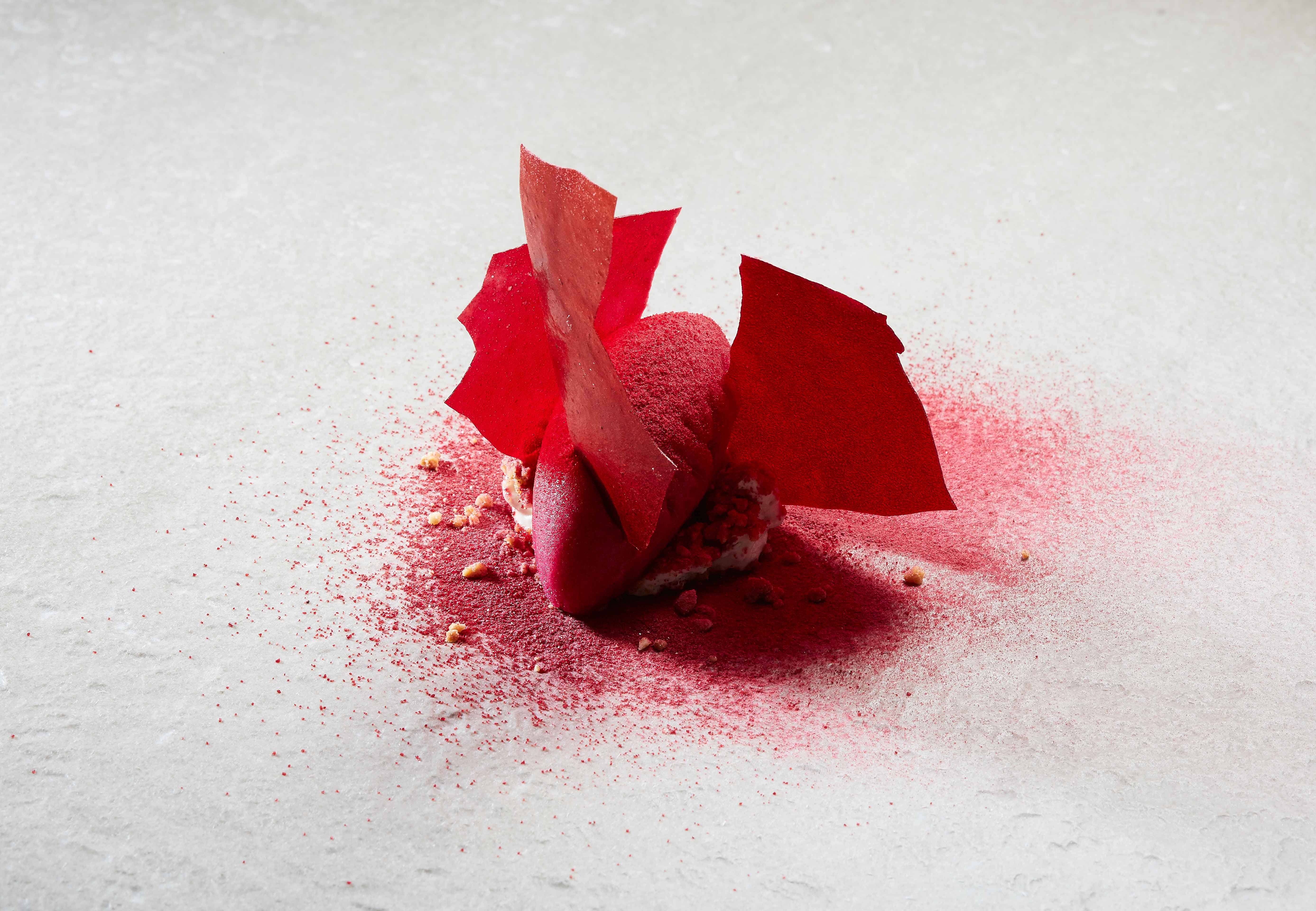 Just a little beyond the border in Kuala Lumpur resides Nadodi, a discreet restaurant specializing in contemporary South Indian cuisine. Since 2017, the restaurant has garnered a reputation for presenting authentic flavors using a myriad of spices that are sourced from specific parts of the Southeast Asian region.
The result is an 11-course degustation menu that takes one on a culinary trek through Tamil Nadu to Sri Lanka, led by the young Executive Chef Sricharan Venkatesh.
Starting from the amuse bouche, each course is thoughtfully interpreted to deliver both flavor and meaning to its tribute of traditional dishes. Pannagam, a drink made from a mix of jaggery, cardamom and water, undergoes a molecular gastronomical transformation where the liquid is fashioned into a cardamom gel that becomes a literal burst of flavor when consumed.
Beetroot is done four ways in the "Red Kari" dish, where it transforms into curry, sorbet, pickle and edible decorative shards to create a cognitive mix of textures in monochrome.
At course number seven, the palette calms down with the introduction of "Humble Broth", a light soup that is reminiscent of classic South Indian rasam, a blend of tamarind, tomatoes, chili pepper and cumin. The dish is finished off with quinoa grains for a contrasting crunch.
The process is likened to a consommé but without the intention of manipulating the dish's clarity, and simply being a bowl of rich flavors. Yet, this is not the last we'll see of the concoctive blend.
Nadodi's bar is led by Head of Beverage Programme Akshar Chalwadi. Various aromatic blends of spice mixes, such as the flavorful rasam used in the broth, are recycled by sealing them in a tight bag and prepared sous vide for flavor extraction where it is recreated into a cocktail. The ingenuity of preserving these flavors has led to the creation of arguably the world's first smoked salmon gin with bird's eye chili oil, and even something as bold as turmeric gin.
When the lids of these experimental jars are lifted, the aromas are anything but subtle, and while the spirit is flavorful to have it on its own, Chawlwadi would whip out bottles of homemade flavored tonic water, from watermelon to passionfruit, to add a little fizz.
Lot 183, Jalan Mayang, Off Jalan Yap Kwan Seng, Kuala Lumpur, Malaysia; www.nadodikl.com
NADODI
SIX SENSES MAXWELL
ALTERNATIVE SELECTION
MAGGIE JOAN'S
Six Senses Maxwell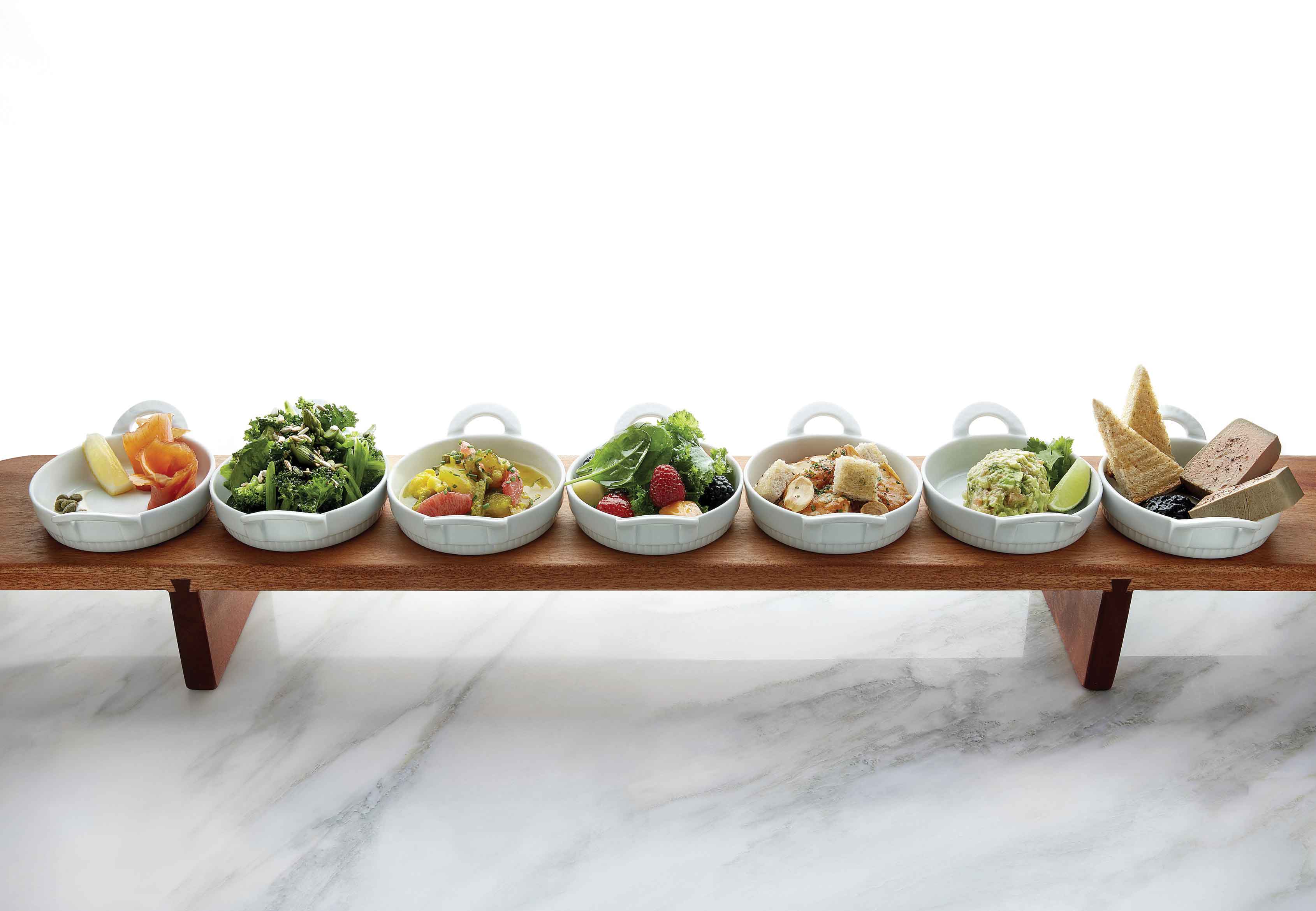 With wellness and sustainable design forming the core of its identity, Six Senses Maxwell's new weekend brunch concept comprises a Southern European menu that centres on clean eating. The new program is led by Executive Chef Ian Mancais whose intent to "deliver wholesome, clean and nourishing meals will showcase premium ingredients that are sustainably sourced and organically-grown."
Brunch begins with "Graze with Our Grazing Boards", a tapas-style one-meter long serving board with seven different starters including piccalilli relish, salads, and smoked salmon that was sourced off the the nearby waters of New Zealand instead of Norway to reduce carbon footprint. The wooden serving board is unique to each table, having been upcycled from old trees that fell in Gardens by the Bay.
For mains, Six Senses puts their own spin on the classic eggs Benedict, where organic poached eggs are constructed on top of sourdough bread and layered with homemade guacamole, spinach and hollandaise sauce. The brunch menu is specially extended in "Brunch After Dark" (with the accompaniment of prosecco) where dishes include Wagyu Beef Carpaccio and Lobster Mac & Cheese, the latter being a generous portion of baked pasta and topped with the luscious crustacean meat, that's ideal as an additional plate for sharing.
2 Cook St, Singapore 078857; www.sixsenses.com
NADODI
SIX SENSES MAXWELL
ALTERNATIVE SELECTION
MAGGIE JOAN'S
Alternative Selection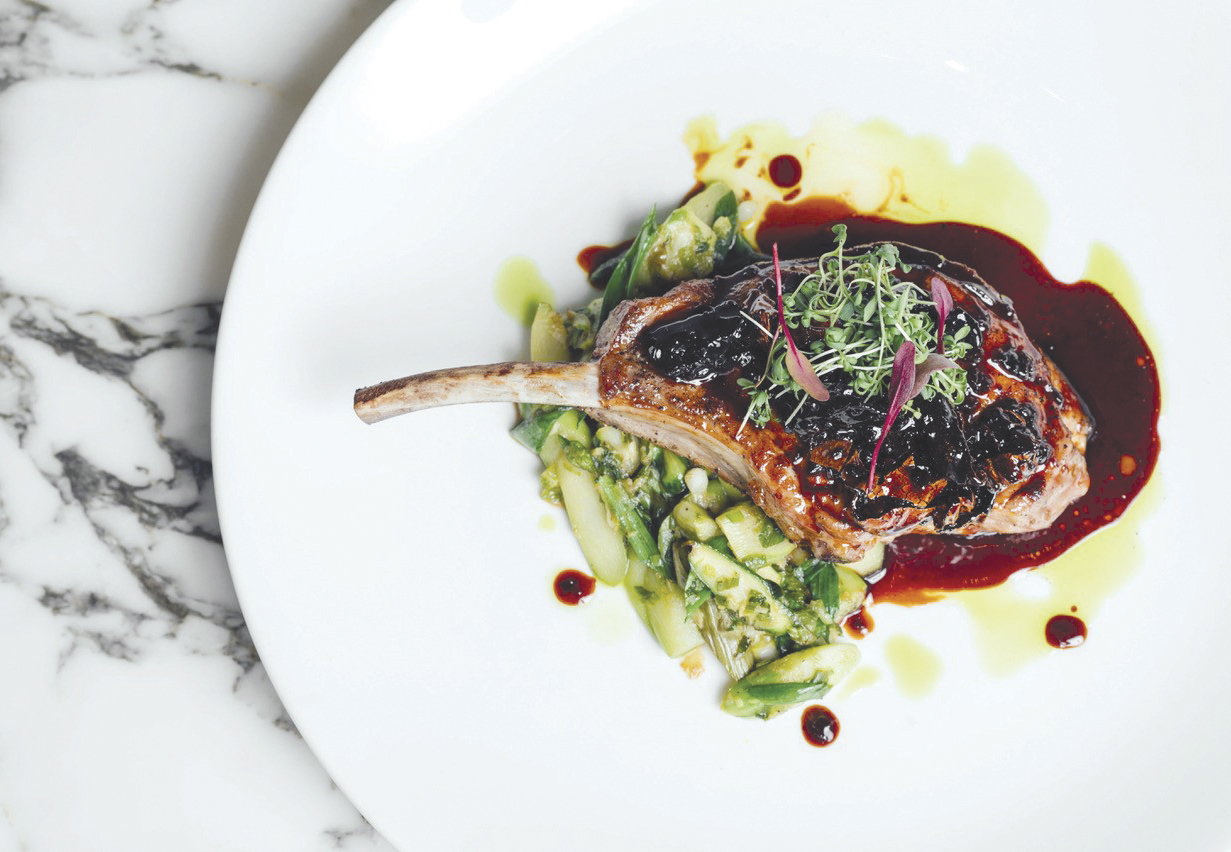 The first step towards saving the world is getting down to the root of the problem. For local distributor Alternative Selection, that's ensuring that its contribution towards a more sustainable dining lifestyle includes products that are organic and free of preservatives, allergens and gluten, while making premium gourmet possible.
Such offerings have been made possible through partnerships with organizations such as Arcadian Organic & Natural Meat Co. in Australia, whose range of Borrowdale Free Range Pork have recently acquired carbon-neutral certification.
Carbon-neutral foods are reflective not only of carbon mitigation practices, but of sustainable farming methods and healthy animal welfare. Husbandry practices include foraging in open pasture and creating a stress-free environment to encourage natural animal behavior, which in turn produces superior all-natural pork that goes into our diets.
Alternative Selection's exclusive distribution of Borrowdale's carbon-neutral pork can be found in selective dining establishments such as The Dempsey Cookhouse & Bar, whose grilled pork chop is glazed in a combination of habanero, tomatoes, peppers and sherry vinegar. For those who are interested to prepare the pork at home, the product is available at selected platforms such as Redmart and premium butchery Ryan's Grocery.
www.alternative.sg
NADODI
SIX SENSES MAXWELL
ALTERNATIVE SELECTION
MAGGIE JOAN'S
Maggie Joan's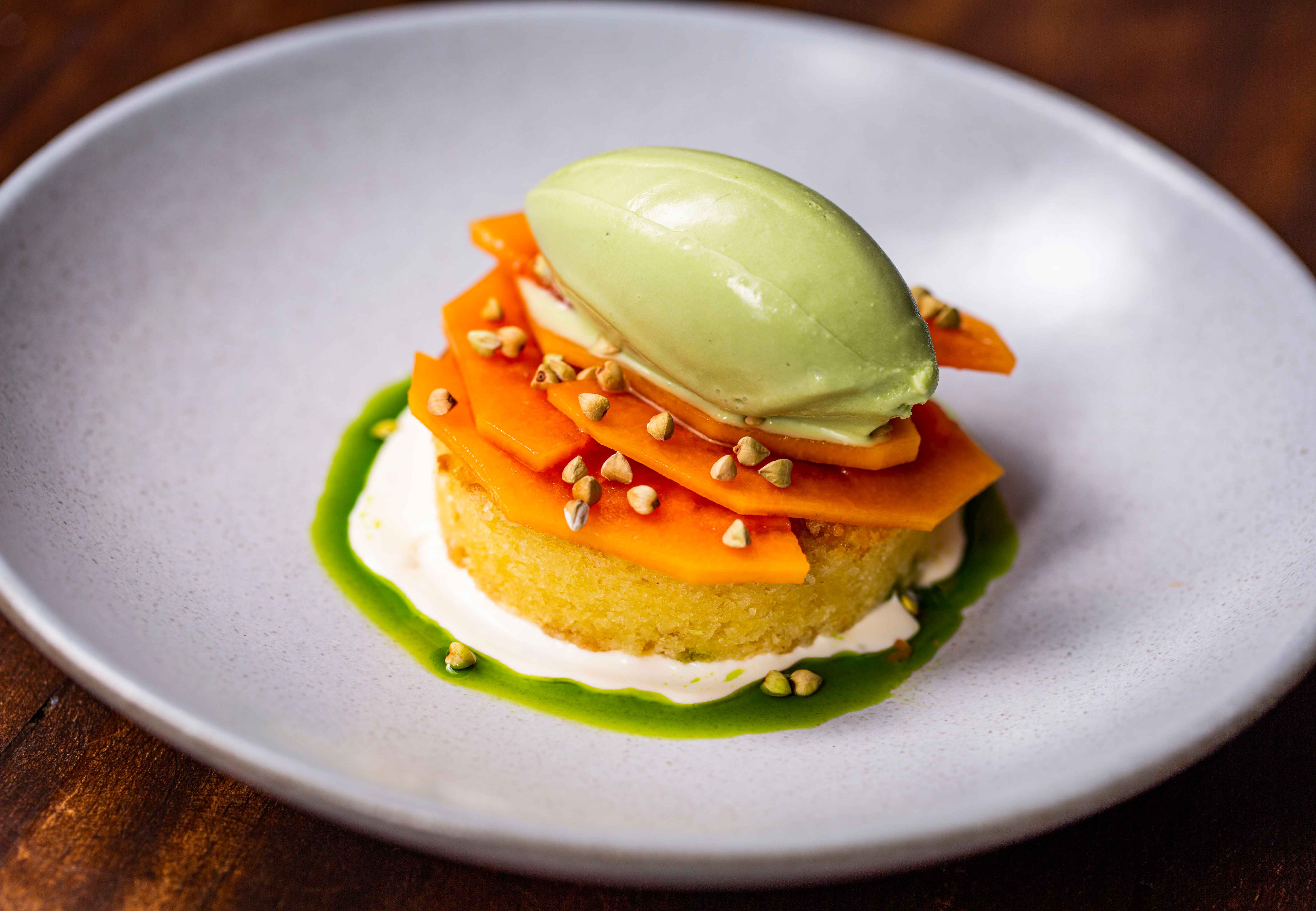 There is a new head chef at Maggie Joan's, the dining establishment that was the first restaurant behind a hole in a wall at Gemmill Lane.
Chef Zach Elliott-Crenn, once the head chef at one-Michelin-starred restaurant Portland in London, is applying culinary technique and injecting inspiration into Maggie Joan's new menus while retaining the restaurant's long-standing mantra of "good food, and fine living with family and friends". Since taking the helm last October, Chef Zach incorporates the use of fresh, high quality seasonal ingredients in his contemporary mod-European dishes.
His technical abilities are evident in the thinly rolled chicken liver parfait cigars, filled with soft liver and quince mousse and dusted with candied pistachios. The menu doesn't shy from meat-free creations such as an all-vegetable tartare comprising smoked carrots, miso, mustard seeds and confit egg yolk, where the harmonious flavors are anything but try-hard.
In a conscious effort to adapt to his new environment, Chef Zach maximizes the use of local ingredients such as elevating the use of local papaya in a dessert that plays on contrasting tastes and temperature.
The fruit is thinly sliced and stacked on top of an olive oil cake, and topped with a small quenelle of wild herb ice cream. The creative assembly no doubt leaves one with a refreshing finish at the end of the meal.
The star item is the whole chicken glazed with champagne vinegar and honey, presented on a platter and stuffed with a bunch of rosemary herbs for garnish. Thyme, sea salt, juniper berries and pink peppercorns litter the crisp skin, the result of a three-day preparation and cooking process to produce juicy, tender and flavorful cuts of chicken breast when it's served.
110 Amoy St, Singapore 069930; www.maggiejoans.com