HENDRICK'S ABSINTHE
28 HONGKONG STREET
VEUVE CLICQUOT
Hendrick's Absinthe
Absinthe from Hendrick's? If this raised some eyebrows, you're not alone. Absinthe has long been thought to be an "unrefined" spirit that carried fantastical myths.
For instance, consuming the spirit was thought to send one into a delirious state and be a prime witness to the rumoured green fairies. Its violent-induced history didn't do it any favours either, for it was even deemed responsible for a murderous tirade fueled by a man's drunken stupor. "The absinthe made him do it."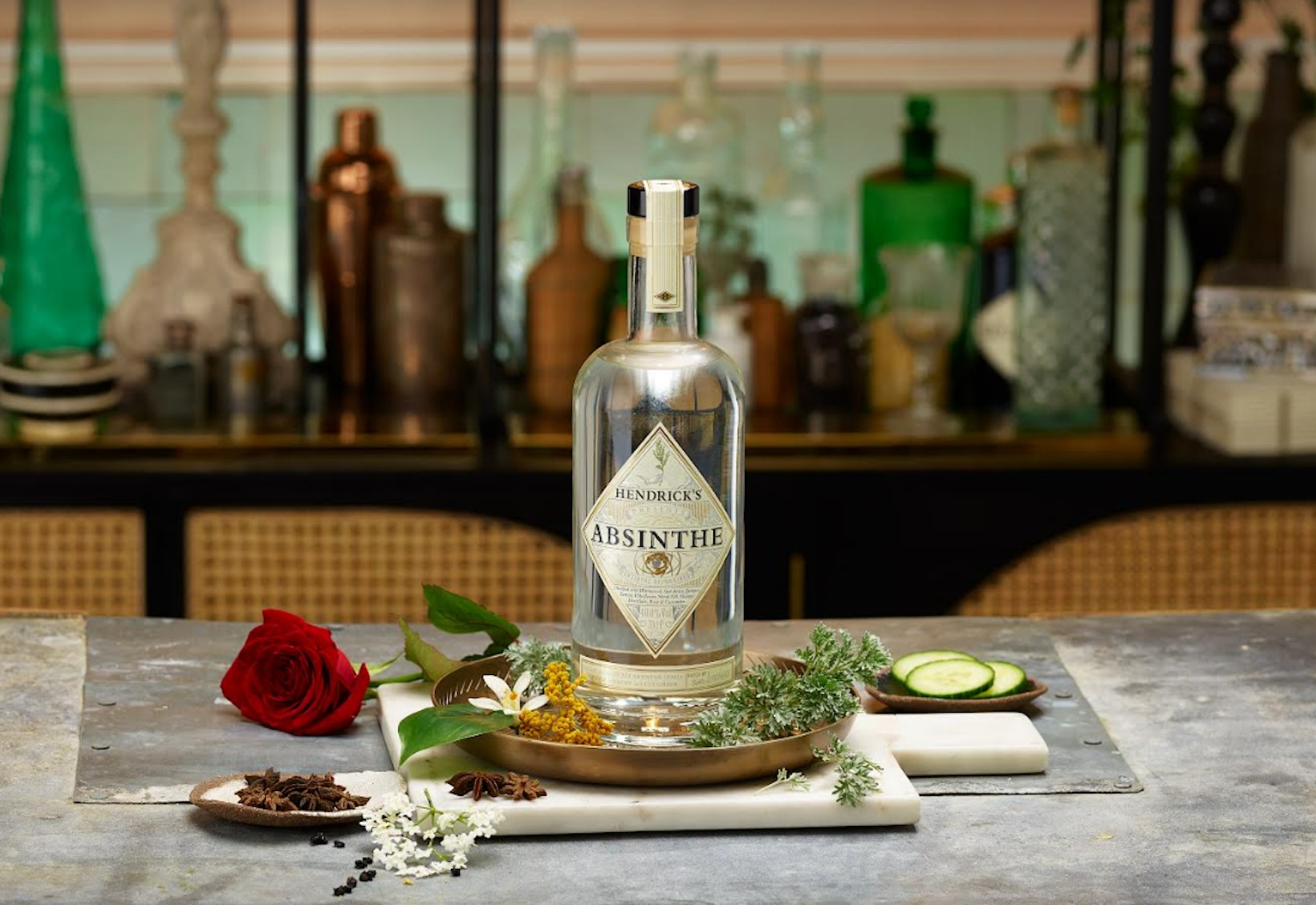 Hendrick's, however, is set to tackle absinthe's unruly reputation and reimagine it with an unexpectedly floral and refreshingly approachable palette. Hendrick's Absinthe is bottled at a lower ABV of 48%, comprising an all-natural flavour profile with no colour added, ensuring a clear expression of absinthe to further aid mixability.
In creating this, Hendrick's Master Distiller, Ms Lesley Gracie, deems absinthe as "a cousin to gin, in that it is a botanically flavoured spirit — just with a different palette of botanicals to play with." The recipe champions the use of wormwood, star anise, and seven additional botanicals, including Hendrick's Gin's signature infusions of rose and cucumber.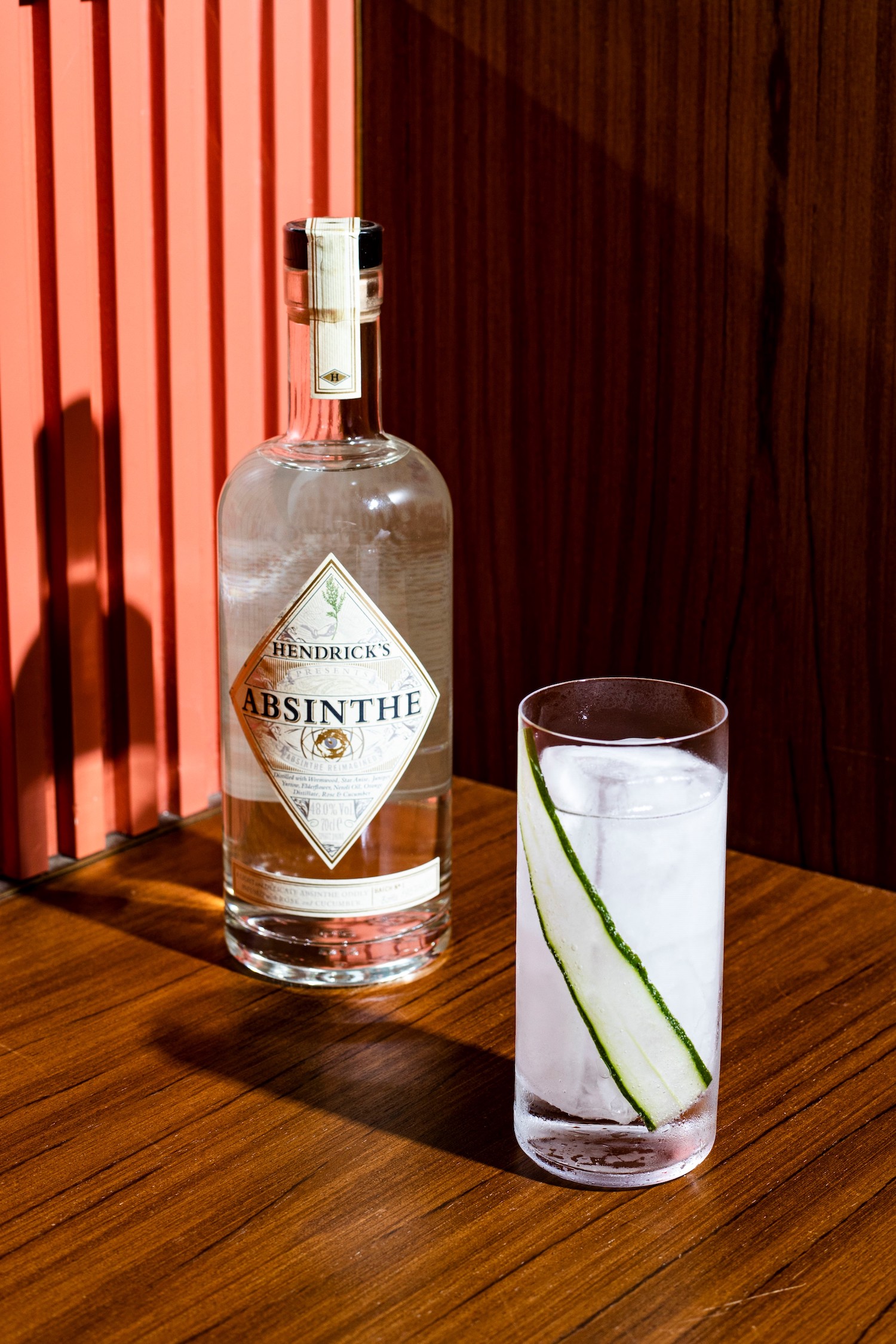 Tuxedo Unfold cocktail from Jigger & Pony
To celebrate the launch of Hendrick's Absinthe in Singapore, 20 renowned bars across the city have each created a Hendrick's Absinthe cocktail. From now until 23 October, try the specially-crafted cocktails at ATLAS Bar, Barbary Coast Ballroom, Barbary Coast Deadfall, Employees Only, Fat Prince, Jekyll & Hyde, Jigger & Pony, Low Tide, Manhattan, Night Hawk, Nutmeg & Clove, Papa Doble, Revival, Sago House, Stay Gold Flamingo, Sugarhall, TESS Bar, Writers Bar, The Bar @ 15 Stamford and Nemesis.
HENDRICK'S ABSINTHE
28 HONGKONG STREET
VEUVE CLICQUOT
28 HongKong Street
Go bar-hopping (but not really) at 28 HongKong Street, whose new cocktail menu features four uniquely themed bar concepts in one place. 'The 28HKS Bar Crawl' introduces Sin & Misery at the Oldham, Brenda's Bad Hand, Halogen and 28 HongKong Street, where each one offers a wide range of drink styles totalling 32 cocktails.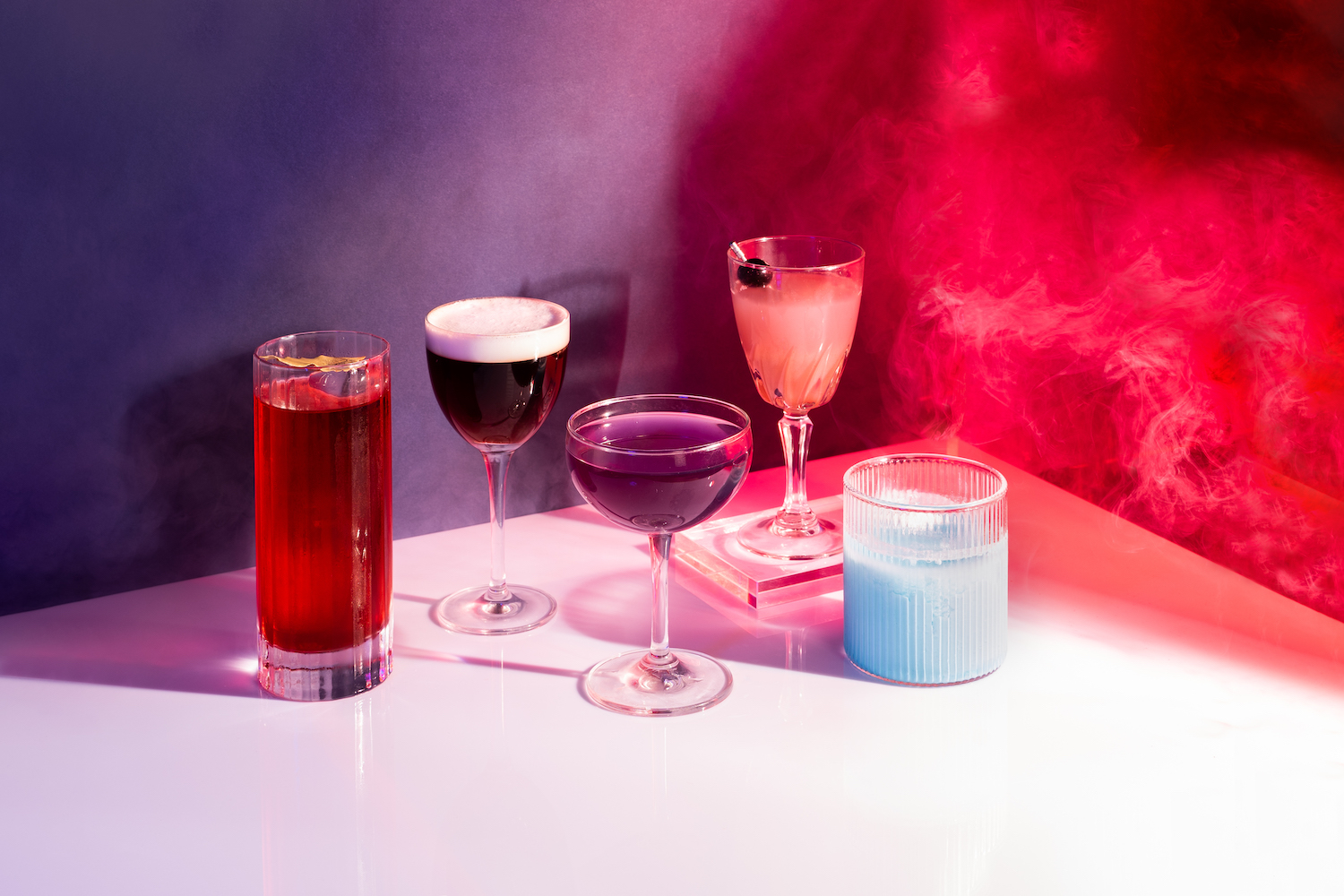 Cocktails from Halogen's menu
Curious imbibers will get to explore unconventional drinks like the Pickleback Sour from Brenda's Back Hand, where despite its dull yellow concoction, surprises you with its refreshing profile, akin to an ice cold glass of spa-worthy cucumber water. We also recommend 28 HongKong's very own Guava Spicy Margarita, that's a mix of Corazon Reposado tequila, pink guava, agave, sour plum, and concentrated drops of the Carolina Reaper for that extra kick.
Make your reservations here.
HENDRICK'S ABSINTHE
28 HONGKONG STREET
VEUVE CLICQUOT
Veuve Clicquot
Champagne house Veuve Clicquot celebrates 250 years with a special exhibition, The Icons, featuring the House's most emblematic objects. The pop-up will be held at ION Orchard from 16 to 24 October, where guests will also have the opportunity to personalise their very own iconic Clicquot Arrow while shopping other limited-edition pieces from the collection.
Veuve Clicquot has now adopted plastic-free and 100% recyclable packaging, along with their commitments to reduce greenhouse gas emissions by 50% in 2030.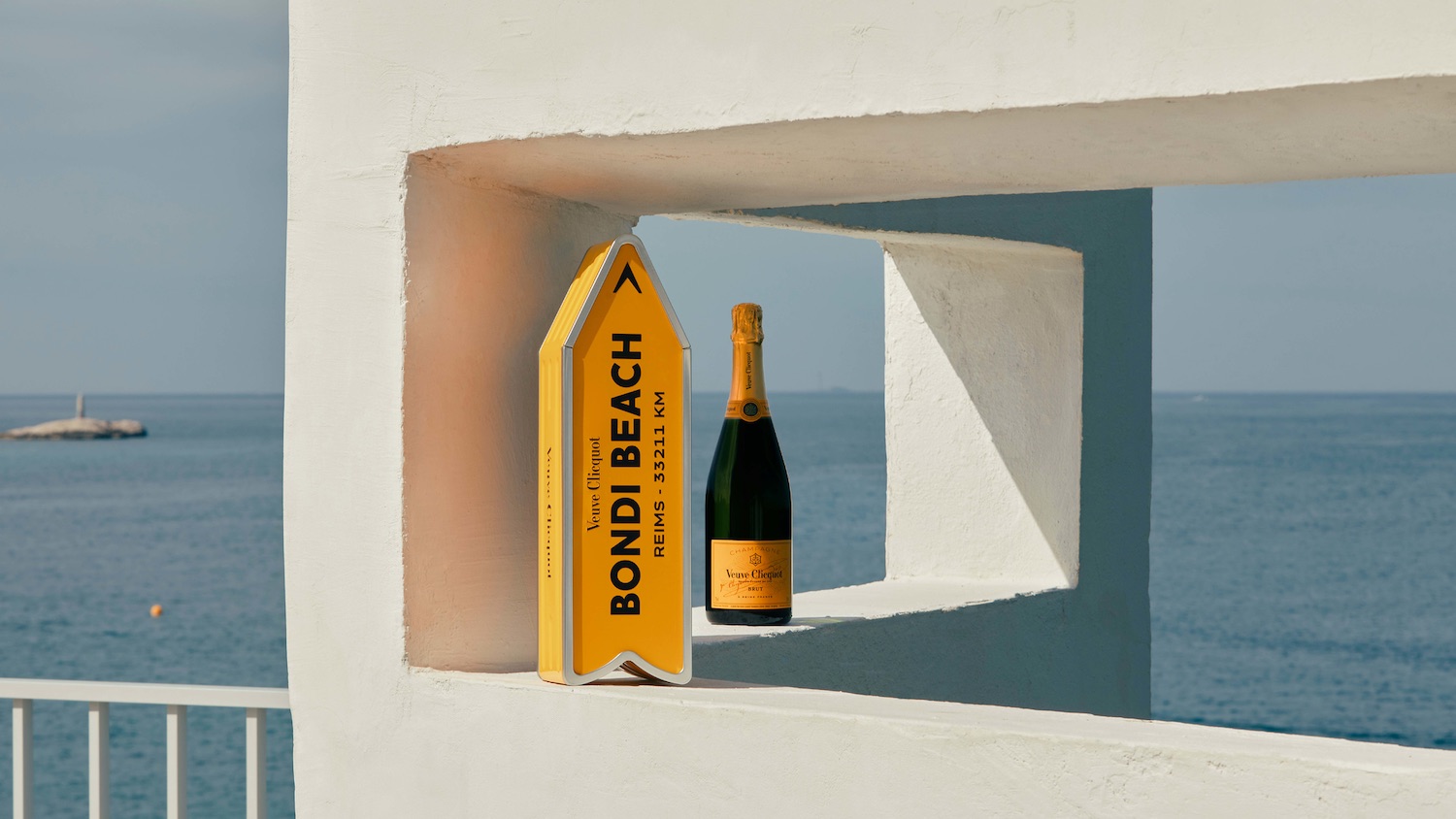 The two Icons available exclusively at the pop-up in Singapore are The Clicquot Fridge chill box (re-edited in collaboration with SMEG) available in the Yellow Label (S$79.90) and Rosé (S$90.90), and The Clicquot Arrow (S$84.90), a striking customisable keepsake box that also denotes the number of kilometres from your preferred city to the cellars of Veuve Clicquot.
Explore the overview of Veuve Clicquot's Savoir Faire here.