Although the art of the conversation appears to be in decline, there are still people who can present interesting propositions and batten them up with strong arguments. When anyone in search of an audience can easily turn to a digital soapbox where thirsty followers are on standby for the latest feeds, not everything is lost.
We were in deep conversation with four individuals who are at the forefront of their fields and found out that everything is well. They haven't lost the dynamics of the artful conversation.
Thank Heavens for that! The thrust and parry of logic and style, the witty repartee and the lighting speed riposte oiled with humor are alive and well in the hands of these people. 
This discussion was conducted in the Presidential Suite of InterContinental Singapore. 
KENGHOW CHONG
EVANGELINE NG
DR. MELVIN LOOK
JERSZY SEYMOUR
Kenghow Chong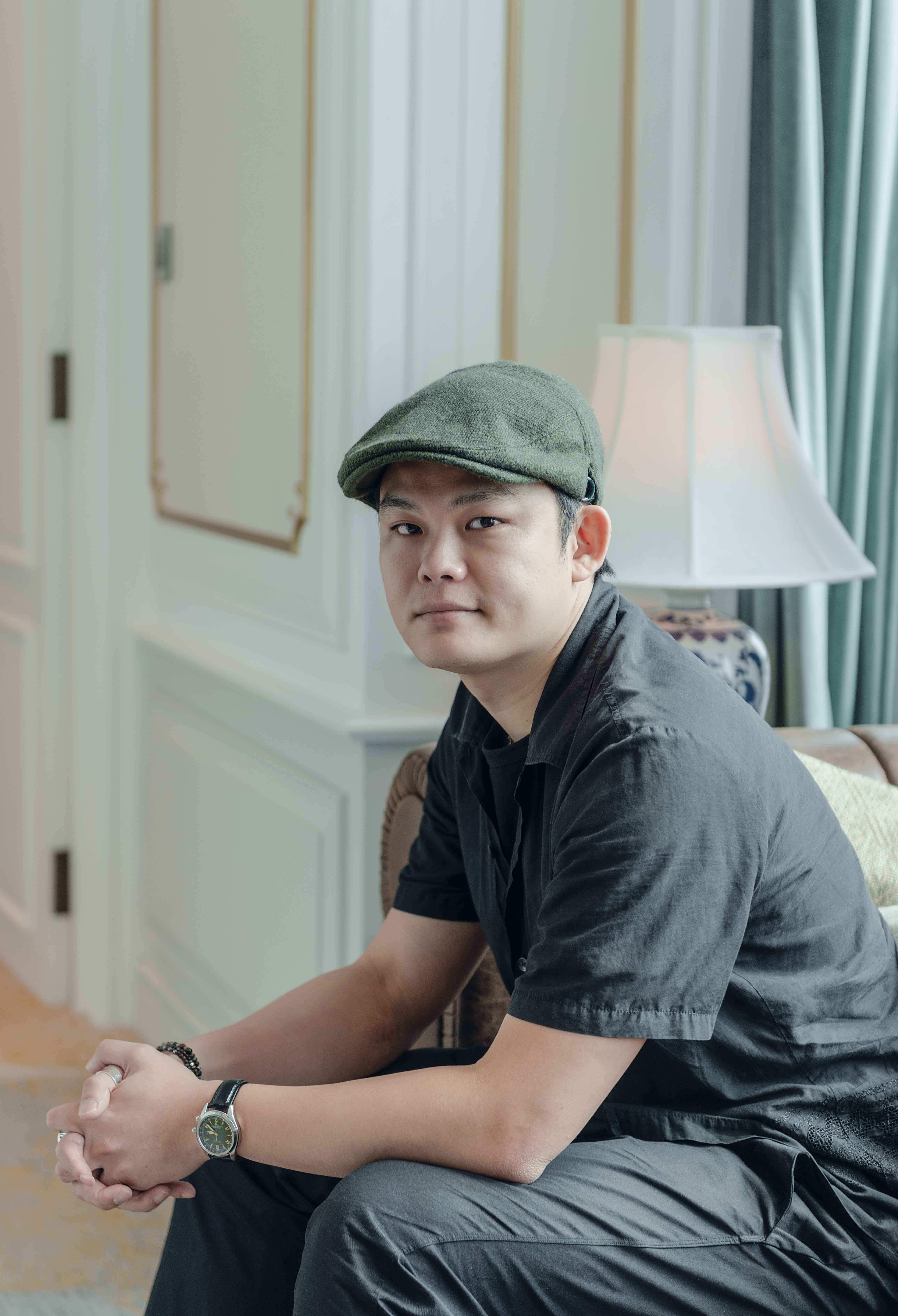 After closing down their business importing and selling clothes from popular U.S. labels, bothers Mr. Kenghow Chong and Mr. Kage Chong decided to start their own production and sell their own clothing brand. Unlike their previous business, they have kept the label small, aware that their range of premium casual wear will attract a much smaller, albeit dedicated, group of followers.
But today, their menswear label Biro and their concept store Shouten are recognized for celebrating artisanal values in stylish and unique apparel and accessories. We sat down with Mr. Kenghow Chong for a glimpse of a seemingly contrarian strategy.
Your business transitioned from sales and imports to become a manufacturer to have a say in the design and the fabrication. Where are these apparels made?
They are all made in Japan, with factories in Okayama and Tokyo.
Biro is a casual menswear brand that my brother and I created about seven years ago. We wanted to make classic and timeless menswear design using good quality fabric and manufacturing.
Before that, in 2007, we registered a business to import and sell clothes from the U.S., with ambition to go into the fashion business. Our idea was to sell streetwear and perhaps eventually create our own street label.
Instead of selling printed t-shirts online, we wanted something more sophisticated, something that paid attention to cut, sewing and silhouette. We wanted to look into fabric and manufacturing techniques.
Everything is made according to your creative specs. But why Japan? Production in Japan is expensive compared to say, China or Vietnam.
We knew that it was very expensive to produce in Japan. So, we spent three years doing R&D, learning fashion techniques because we're not trained in fashion. My background is in multimedia and I worked as an art director for about a year.
How do you create the designs or the collections?
My brother would lay out the collection blueprint – the T-shirts, shirts, pants, overcoats, jackets. We used to do four to five years collections every year, but with the store we decided to change the structure a little bit.
We now do one or two small drops every couple of months, and then we add on to the collection periodically. For example, for Spring/Summer, we would still do the show but also bringing an accumulation of all the designs that we have done.
For Biro, we actually develop a line. Each collection has a name; this time round, we're calling it "F Classic".
What's the significance of the letter "F"?
"F" stands for Fundamental, Forever and Future. From our experience doing the shows in New York, Paris, Tokyo and Shanghai, designers would bring 30 to 40 new styles each time.
That's quite taxing and straining for the resources. For the first season or two, maybe your items will not get picked up.
It's only maybe after two or three times or even five times at the same show buyers will start to notice and pick up your stuff.
So with that, we engineered the whole process. We formed a staple line with T-shirts and shirts in a certain style that we call the "F Classic".
We bring it to every show. You can add to it, take certain designs out, swap the fabric, and tweak the measurements a little bit.
You have relocated your first shop from Lavender to Orchard (Mandarin Gallery) where you also have Shouten. What's the significance of those names?
Biro is an old-school word for ballpoint pen. We wanted to call our own streetwear label 'Fabrication', but we thought it sounded too scientific.
Around that time, The Da Vinci Code was very popular, and I was intrigued by the idea of hidden messages and meanings that Da Vinci did in his paintings and writings. One particular technique was using an anagram.
Out of curiosity, I tried it on "fabrication" and it resulted to "fanatic biro". Since we decided to do something more sophisticated, we went with "Biro".
"Shouten" is Japanese for "store" and it follows the store concept that we developed three years ago. After a while, we wanted a bigger space with better accessibility, where we could try to build a lifestyle and a community that appreciates products with higher artisanal value.
The first few products that we brought in were mainly from Japan, including ceramicwares from Sueki and Takashi Endo. We also brought in indigo-related brands AOLO and Indigo Studio.
We checked out products from Italy and France and then brought Saint Rita Parlor sunglasses and fragrances. We have scarves from the French brand La Belle Creole from Lyon, which is famous for silk.
Meanwhile, Biro products still form the core of the store.
A lot more people are shopping online and here you are opening a bigger store.
We want a physical space to sell our premium-priced products so that people can come, see, touch and feel them.
We can then introduce scents, and the overall experience of a physical space. It's more difficult to achieve that online.
Our T-shirts are priced from S$130 and above. It's not actually very expensive but there is a more discerning crowd that would pay you a visit, take a look at the product, feel the product, understand the difference and why we make it.
Since we moved to Mandarin Gallery, we've seen more people come by.
Why do you think you are able to realize a profit from a small operation, and given the retail situation?
I think maybe when we look at it, our business is still a small business. Currently, there's five of us, so, the overhead is low.
I don't forsee manufacturing in countries like Vietnam and China to shrink the operation cost and increase the profit. Not in the next five years.
In Southeast Asia, there are very good craftsmen but not in apparel. When we were doing our R&D, we visited factories in China, Southeast Asia and, finally, Japan.
We're open to explore places that offer unique and exquisite manufacturing techniques. Japan is one, Italy and France as well.
What are the advantages of running a fashion brand out of Singapore?
We don't face a lot of competition.
When we started out, we were very specific and focused; nobody else was actually on it yet.
If we were to be in Japan, we'd easily be facing competition from a lot of designers.
When people go to your shop and discover that a pair of jeans is over S$300 and a T-shirt is over S$100 but your brand is not well known, what do you tell them?
We price our products carefully. It's not exactly to make a larger profit, but to be able to offer something different that we believe in.
We maintain a price point that we think is suitable and reasonable for consumers. We find a comfortable price range and educate consumers about the values of our products.
Do you see yourself expanding into other markets?
As we run the store here, we are working on partnerships and projects in China and Taiwan concurrently, either wholesale or partnerships with locals who want to set up a store or establish a brand in their local market.
What do you want to focus on next?
We want to develop Shouten into more than a retail space. We want to do more collaborative works with local and foreign artists, as long as the project is different and meaningful.
Finally, what are the staples in a man's wardrobe?
I would think every man's wardrobe should have a pair of well-made black pants. A T-shirt – in white, black or navy – something that is easy to match with other colors. Also, a white shirt with long or short sleeves that can be an over shirt, and a jacket.
KENGHOW CHONG
EVANGELINE NG
DR. MELVIN LOOK
JERSZY SEYMOUR
Evangeline Ng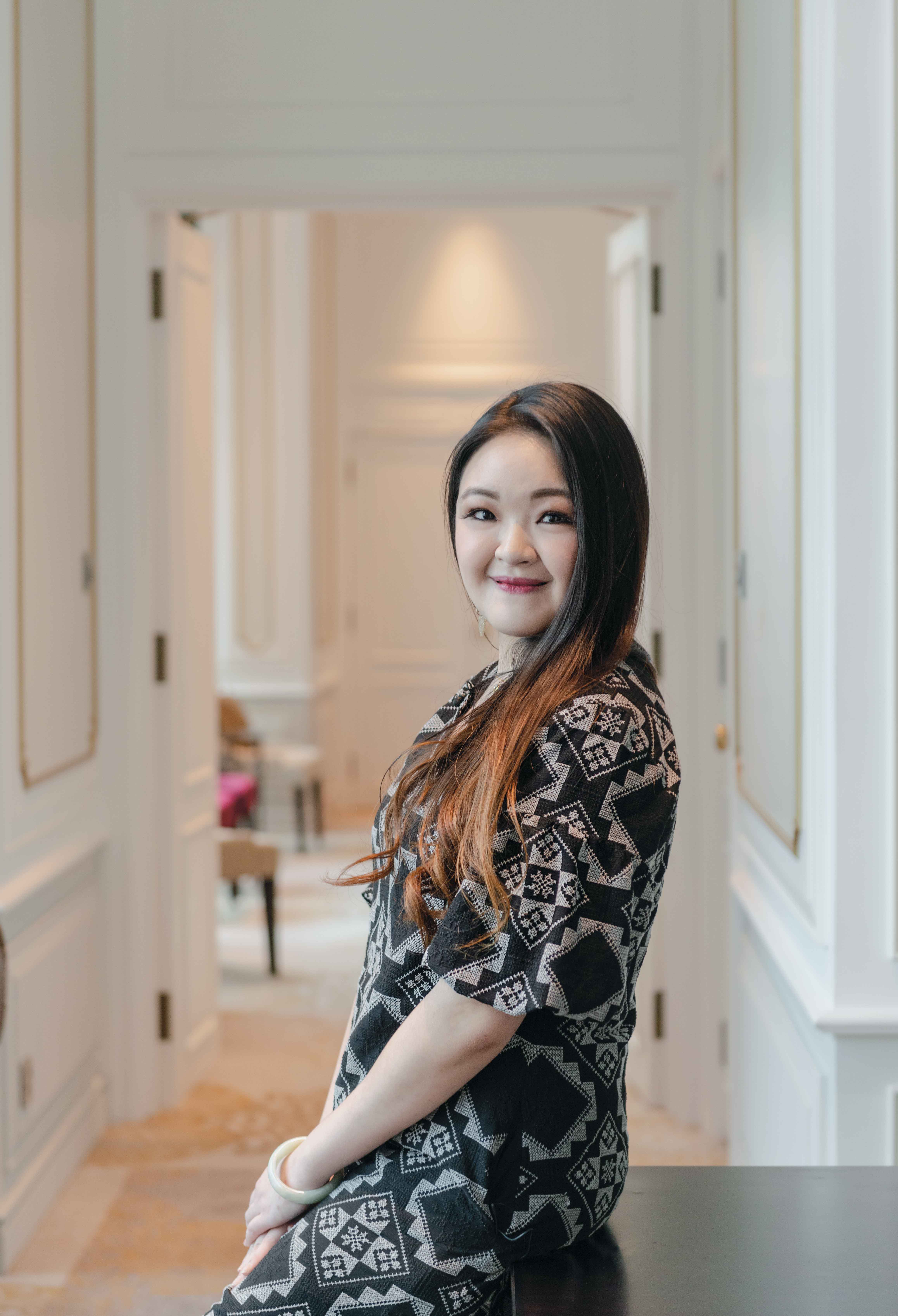 A student at the Manhattan School of Music and one of the most exciting operatic talents of Singapore, Ms. Evangeline Ng has come a long way from singing in her secondary school's choir to winning competitions alongside seasoned divas.
Walk me through a typical day in the life of a voice student.
I live in an apartment with my roommate. I wake up early, maybe at seven or eight in the morning, and make myself some food, do a warmup and some exercise.
We have our rehearsals early, sometimes at nine or ten, and our voices need time to wake up, so, I like to have a good breakfast and go to the gym first to get the energy and my breathing going. Then, I warm up either at school or at home.
A voice student has classes for diction, movement, acting, performing – almost everything is dedicated to performing. I have to sing almost every day.
We have coaching and voice lessons so, vocal health is very important. I'm in a conservatory where all we do is music, and we don't really have a big campus life as some people might think.
When did you decide to pursue singing as a profession?
I studied privately with Ms. Akiko Otao, and then I went to Nanyang Academy of Fine Arts for a year.
I went to my first voice lesson singing musical theater songs, and my teacher gave me this little Italian song and said I was better suited for that type of music. I went home, started listening, and couldn't get enough of it.
I knew then that this was what I wanted to do. Up to that point, I still hadn't been to an operatic performance.
This began when you were sixteen years old. You're now twenty, where people your age are probably not into opera music.
I was into Mandopop and the oldies; I still am.
Every time I'm back in Singapore, I go to karaoke bars. I really like Jay Chou, and I also listen to The Beatles.
How did your auditions to the conservatories go?
I got in to almost every school that I applied to, but the Manhattan School of Music gave me the best scholarship. It also has a teacher that I wanted to study with – Joan Patenaude-Yarnell.
I had a lesson with her prior to my audition. She's incredible and I love her.
Have you started building up your repertoire?
I'm still pretty young for a singer, so I sing mostly lyric soprano roles. I love to sing Manon, and I also do Juliette.
Most of my teachers think that my voice is mature for my age.
I have to be very careful with the repertoire that I sing; if I sing roles that are too big for me, I might lose my voice or develop a wobble.
What roles you would like to play?
I definitely love tragic heroines like Mimi in La Bohème and, of course, Manon.
I had just sung Susanna, the lead in Le nozze di Figaro at the Chicago Summer Opera. Learning the music and performing the role was incredible.
Before that, I did my first operatic role in Singapore, the Sandman in Hansel and Gretel, with Orchestra of the Music Makers. That was my first time singing in a full production – I was seventeen – and that was one of my fondest memories.
Let's talk about Singapore opera. It is not yet really a hotbed for opera music despite strong efforts to elevate its status.
Yes, it is a struggle everywhere to keep this art form alive. Singapore has companies like L'arietta Production, The Opera People, Singapore Lyric Opera, and everyone's doing pretty amazing things to keep operas relevant by moving away from the traditional way of staging them.
I think it's not as bad as what people might think. There's hope that this is coming up.
What is your wish for Singapore opera?
I want it to be more accessible to everyone. I don't want people to think that this is an elite art form because it really isn't.
It's about life, love, death, which is what we all deal with, and that's why I love this art form so much. It's because it's real. I mean it's dramatic, but what's life without a little bit of drama?
Given your exposure and experience, what do you think can be done to build an audience for operas?
Changing up stuff and making the old productions newer, putting an opera in a coffee shop or in a cruise to make it more fun. Opera productions can be simpler and more relevant to the daily lives of Singaporeans.
I remember helping my mentors who started up L'arietta Production. I was one of the zombies in Operacalypse and the audience got to dress up for Halloween during which it was staged; there was even a 'Best Dressed Award'. People brought friends because it was like a Halloween party.
KENGHOW CHONG
EVANGELINE NG
DR. MELVIN LOOK
JERSZY SEYMOUR
Dr. Melvin Look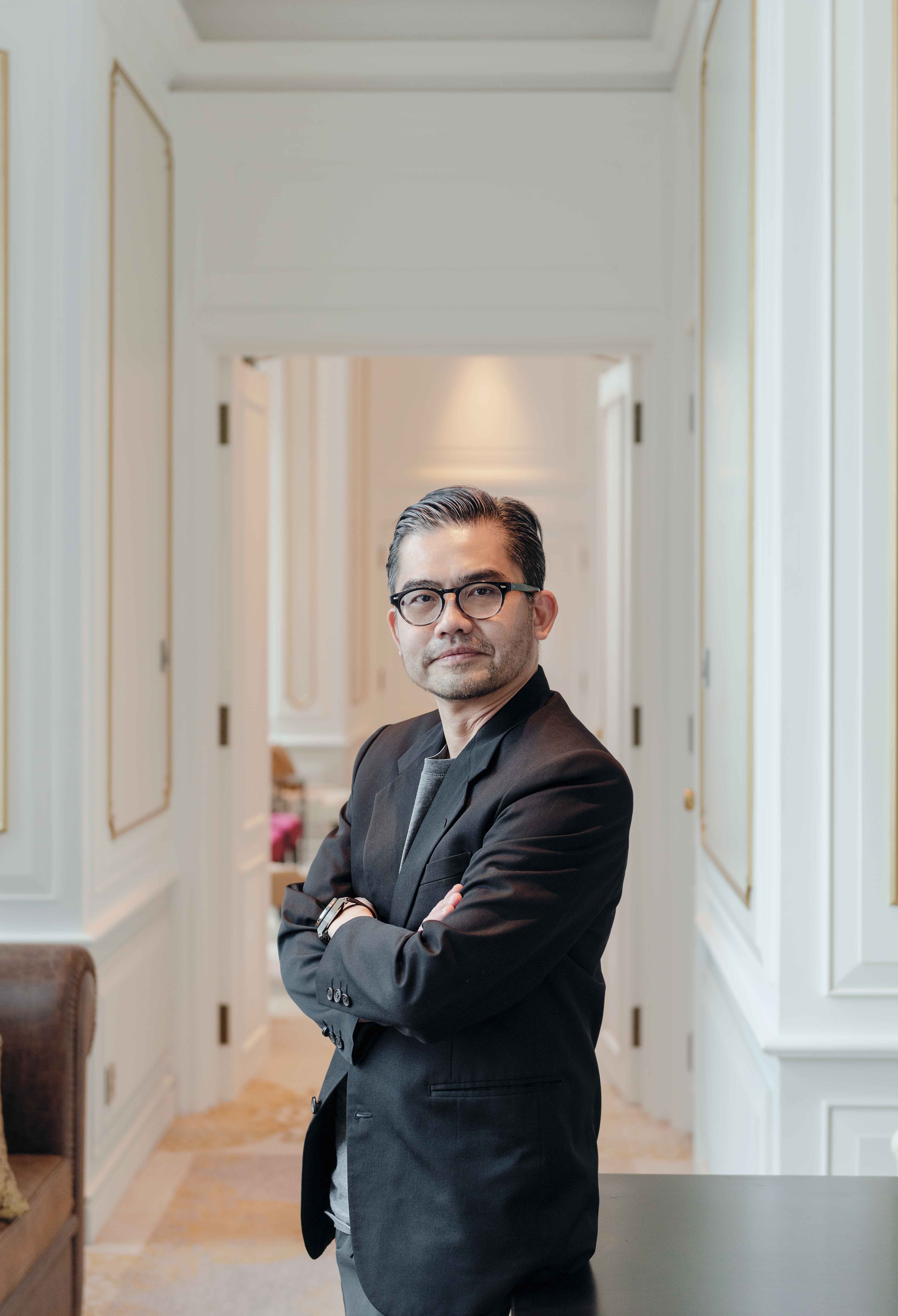 Dr. Melvin Look is the Director & Consultant Surgeon of PanAsia Surgery, a multi-specialty surgical group operating in a few of the private hospitals in Singapore. He is a consultant in general surgery with a specialization in gastrointestinal keyhole surgery, laparoscopic surgery, as well as bariatric surgery, which is a surgery for weight loss.
What are we learning nowadays about managing gastrointestinal illnesses?
We are gearing towards precision-based medicine; accurate diagnosis is a very important aspect of managing patients with gastrointestinal disorders.
We're also increasingly moving towards looking at the genetic bases of diseases, such as profiling for your genes. Gastrointestinal cancers, for example, have very strong genetic bases.
Are some people predisposed to this type of cancer or cancer in general?
In general, most cancers are usually what we call sporadic in nature: A genetic event happened and a person developed abnormal cells that became cancerous.
But there are people who have a higher risk of developing cancers because they have either inherited cancer genes, what we call "familial cancer genes", from their parents. Or, they may be in what we call "familial clustering", which means a cancer history runs in the family, although we cannot identify a specific gene.
For example, if a person stays with parents or siblings with cancers, they may be sharing the same lifestyle and exposure to the same toxins; that's familial clustering.
About 5 to 10 per cent of cancers are actually genetics-based. In other words, a person has inherited a gene.
Should people whose families have exhibited symptoms get themselves checked, or is it for everyone?
When we recommend general and individual screenings, for example, for colorectal cancer, we recommend screening to start between the ages of 45 and 50 years. This is the new guideline from the American Cancer Society, and it's because they've found that younger people are starting to develop incidents of colorectal cancer.
In Singapore, we are also seeing younger and younger people with cancer. General cancer screening is mostly age-dependent.
As you grow older, your genes get older and more prone to mutations and accidents. Cancer is mainly age-based, but there are a group of people who have a family history – what we call "high-risk group".
For a high-risk group, the criteria is different. If you have a family history of colon cancer, we recommend you to be screened at the age of 40, or 10 years before your closest relative had developed that cancer.
So if your brother had developed cancer at age 40, you should start screening at age 30. We've been using those age-related guidelines for a long time and now, we have also started to recommend that if you have a strong family history of cancer, you should be testing your genes to see whether you have inherited genes that may have what we call "cancer family genes".
When you detect something of that nature, what do you do?
The genomic test is a blood test that tests for specific gene alterations that you have inherited from your family. For example, in colorectal cancer, there are some genes that we know are commonly associated with colorectal familial cancer, so we test you for those genes to see whether you have inherited it from your parents.
You're just predisposed because of genetic makeup. You can't alter your genes, but we know that certain genes are related to certain cancers.
Based on that, we can start to devise a plan for you to have intensive screenings in those areas. For example, a certain gene may code for colon cancer, pancreatic cancer and stomach cancer. Then we would recommend a yearly screening for this.
The good thing about screening for colon cancer, for example, is that 90 per cent of colon cancers are preventable.
They start as polyps, little growths in the colon, which are benign until they become big and mutate further and become cancerous. By removing these polyps before they have a chance to undergo cancer change, you can actually prevent 90 per cent of colon cancers.
KENGHOW CHONG
EVANGELINE NG
DR. MELVIN LOOK
JERSZY SEYMOUR
Jerszy Seymour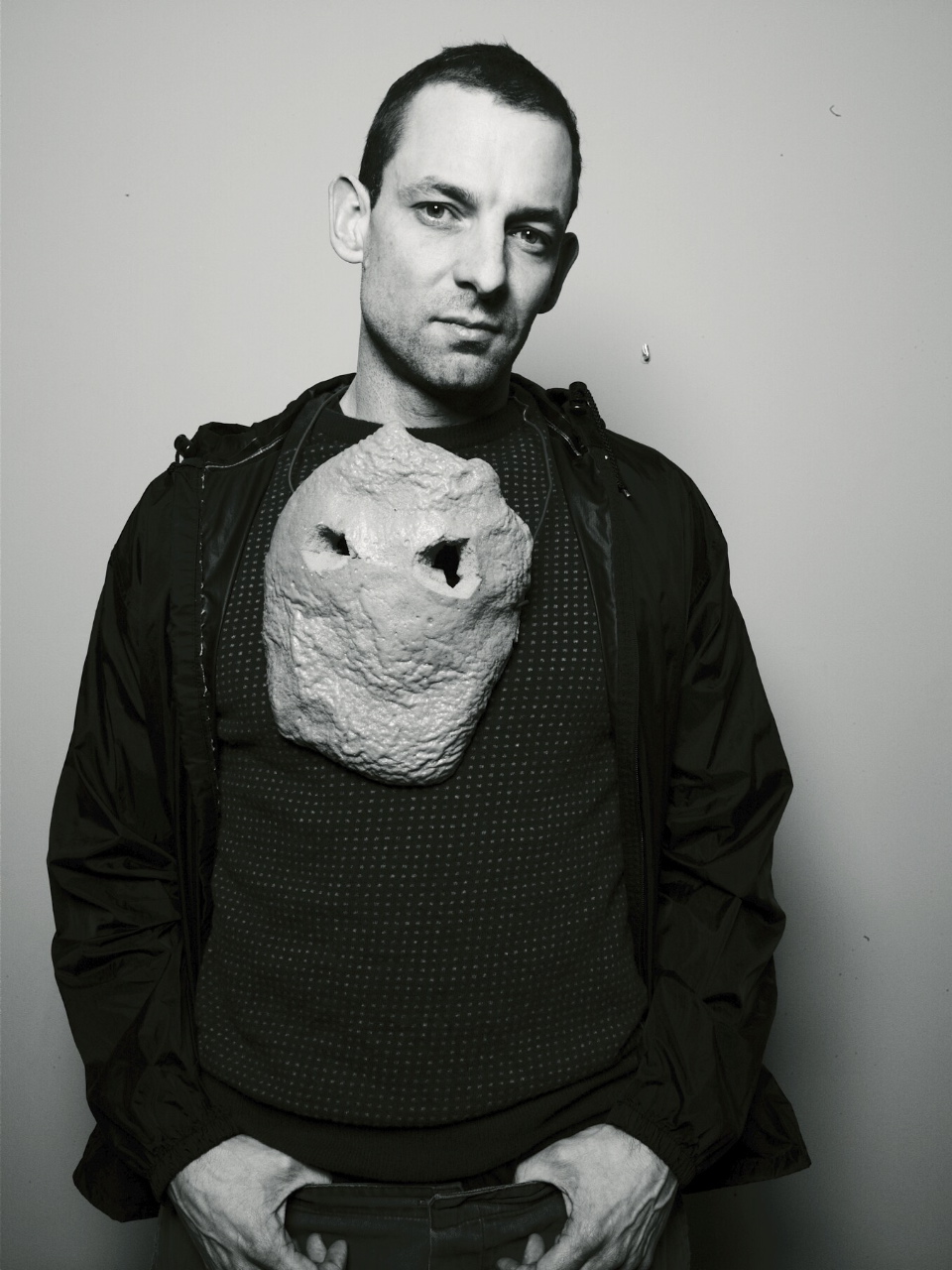 A conversation with Mr. Jerszy Seymour is a rewarding experience not least for the variety of topics he can cover adeptly, but also for his articulateness and presence. His body of work covers "industrial and post-industrial produced objects, actions, interventions and installations", a heady range that includes objects, the space they occupy, and implications of their materiality and juxtaposition.
There is no shortage of examples of his works on view, as many of them are part of permanent collections in such institutions as the Centre Georges Pompidou, Kunsthaus Glarus, Vitra Design Museum, and MoMA, among many others. Jerszy has designed objects for Magis, Vitra and Kreo, and has given lectures and conducted workshops in the Royal College of Art, Berlin Program for Artists, Domus Academy, Eindhoven Academy and the HEAD in Geneva.
Your furniture designs, much like this circular table and accompanying highchairs, are reminiscent of roundtable or summit furniture.
I'm making tools – practical, mental, metaphysical – for how we want to create the world.
So you're not just telling stories with these pieces; you make prepositions.
I'm creating stages for that kind of discussions, but at the same time, I'm making a proposition. Specifically, the original name of this project is "Bureau for the Study of Vivid Blue Every-colour Inhabitations of the Planet, the Transformation of Reality, and A Multitude of Happy Endings" and this could be seen as a study of utopia of the world we want to know.
So, I'm making a place for the study of that. I can't see anything more important to be studying right now for the world and the situation that we are in.
I'm trying to make a place where we're allowed to talk about this, but I'm also making a proposition because discussion is not enough. We need discussion, and we need to make decisions.
There's discussion and we've to organize everything to make the ultimate decision. In fact, we have other tables that are coming.
The proposition of this is a decentralized autonomous organization. In this format, we have a circle of modernist communal discussion centers, but the moment that we want to change that, we can pull segments out and it'll be separated.
Suddenly, we're not in the same place; these can be reconfigured.
And we don't have to face each other if the conversation breaks down.
Or you may want to talk to yourself or with a couple of people again. You can also reconfigure them in another way, so we need a multiplicity of forms to create a contemporary form of organization because the single modernist structure has failed, and we know that.
You were born in Berlin, grew up in London, moved to Italy and returned to Berlin. How has living in diverse places affected your ideas?
Berlin was still a post-war playground when I returned, although now it's become more normal. I have friends and colleagues who are seriously straightforward activists, and when I wanted to be a designer, it was just because I wanted to make shapes and build something myself.
There weren't big goals growing in a country like England, which is not a very idealistic place. There's almost no discussion.
In education, for example, the history ends 200 years ago because they want to avoid the difficult stuff, so nobody really has a discussion.
If we have enough tables and chairs, then why must we make more?
For now, it's the mechanism we have for keeping ourselves going and the economy productive. We are really an old-fashioned business, and should we be making search engines?
But I think the answer to that is of course, yes, and we don't need anything else, but we do have to keep an economy going. When General Motors wanted to shut down Opel in the 2008 crisis, partly because it was going bankrupt, Angela Merkel had to buy over Opel not because it sells cars but because it employed 40,000.
The wheel has to keep turning.