THE NEW TELOK AYER HOTSPOT
PASTA PERFECTION
OLIVIA WELCOMES WITH OPEN ARMS
The New Telok Ayer Hotspot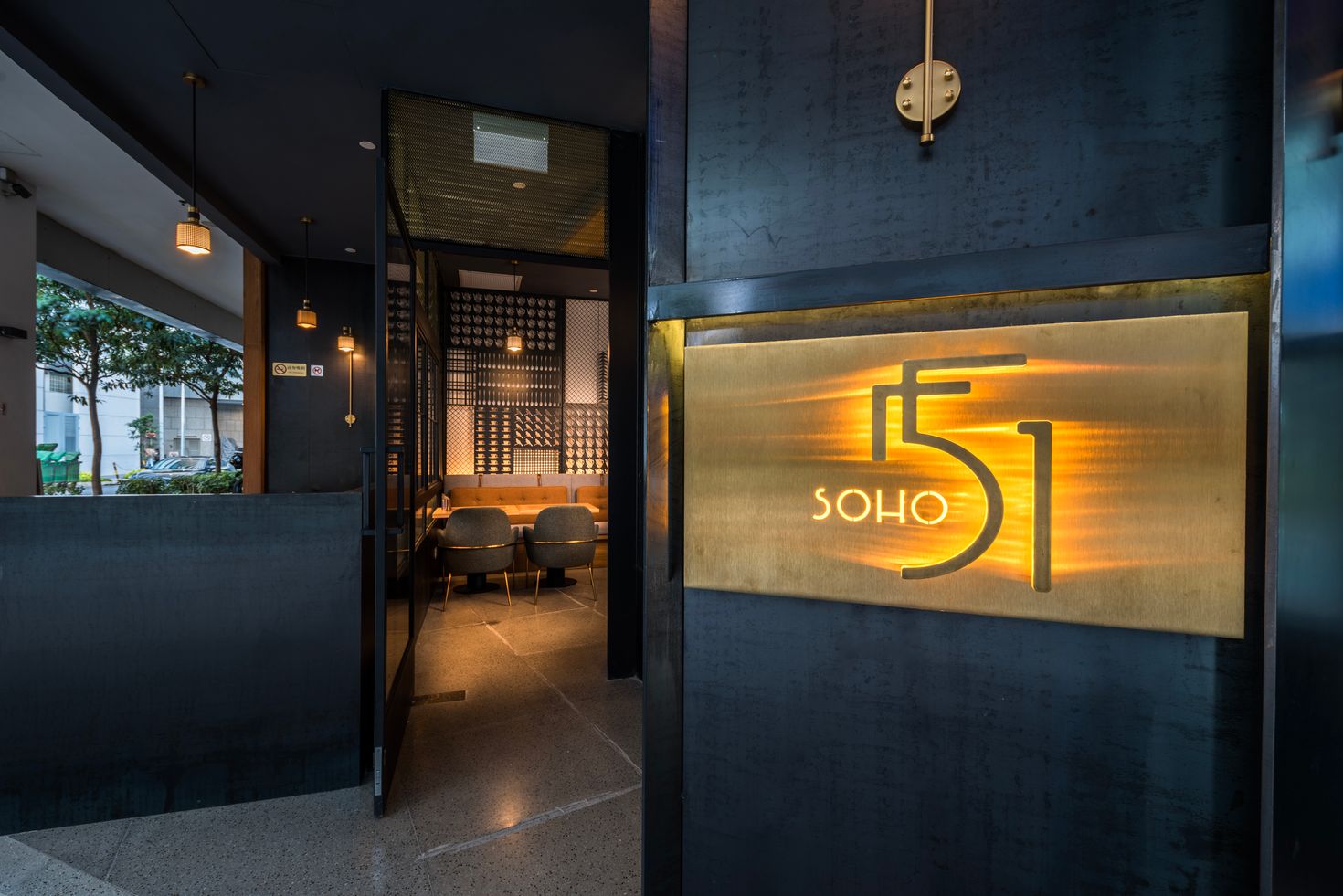 It's an all day, everyday affair at 51 Soho, the newest joint to open at the buzzing Telok Ayer stretch. Whether it's a busy weeknight or a slow and steady weekend, 51 Soho caters to everyone's needs, be it breakfast, lunch, dinner, or supper. The place is hard to resist with its mix of indoor and al fresco dining areas, as well as beautiful interiors that score high on design and aesthetics.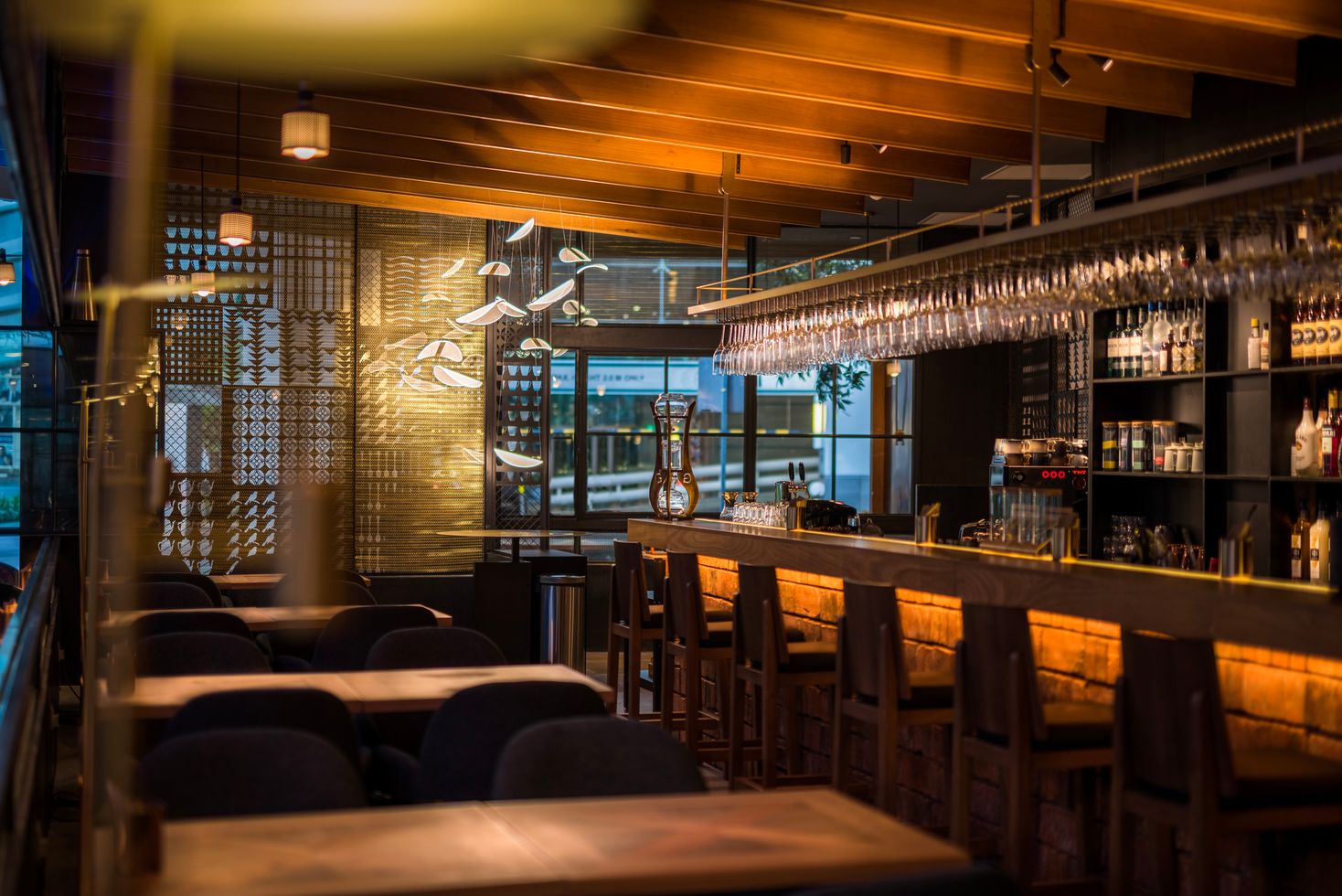 Managed by the same people who opened Birds Of A Feather and Halcyon & Crane, expect hints of Szechuan heat and flavors in dishes like the Charcoal Grilled Skewers, ranging from beef, pork belly, and duck gizzard, to more unconventional pairings like Padron peppers and halloumi cheese. Meanwhile, touches of Asian flavors are scattered across menu items like the Soho Burger, which is a pulled beef burger with kimchi slaw; Our Spicy Pasta, comprised of spaghetti, hot and sour sauce, tiger prawns, and ebiko; and Salmon & Pearl, which features a beautifully cooked slab of salmon with preserved vegetables, pearl couscous, and popped buckwheat.
An assortment of grilled skewers
Click to next slide
Where drinks are concerned, the folks at 51 Soho let their creativity explode, all while choosing Chinese liquors as their preferred canvas. We enjoyed the fresh and zesty Bamboo Dream, which has sweet fermented rice, osmanthus oolong tea, yuzu, passion fruit, and vanilla, as well as the more spirit-forward Dancing in the Moonlight, which is made from bamboo wine, cucumber, snow fungus, and goji berries.
THE NEW TELOK AYER HOTSPOT
PASTA PERFECTION
OLIVIA WELCOMES WITH OPEN ARMS
Pasta Perfection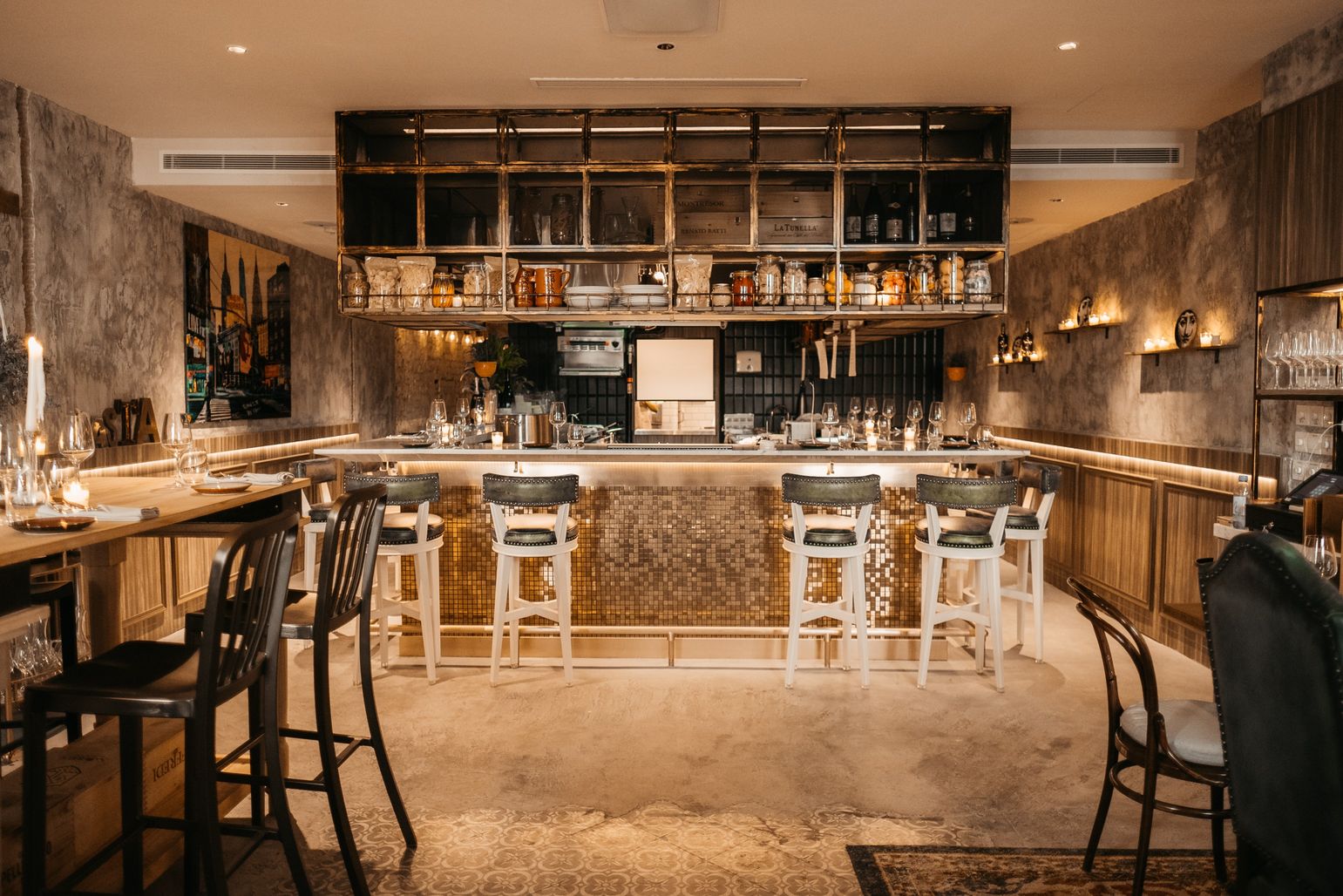 Pasta Bar, which is helmed by Chef Alessandro Giustetti, brings Italy's most famous dish to new heights at Keong Saik Road, specifically at the recently opened KēSa House. Located in a cozy space anchored by a kitchen/counter seating area, Pasta Bar serves up fresh handmade pastas that would certainly earn nods of approval from any Italian.
Before diving into bowls of pasta, guests can try unique starters, such as the Arrosticini – grilled lamb skewers served inside a terracotta pot and dipped in either sea salt or rosemary infused olive oil. The burrata is a must-try as well, especially since it's paired with pesto that's traditionally made with a mortar and pestle. Freshly baked bread is available too, which is perfect for mopping up the intensely flavored pesto.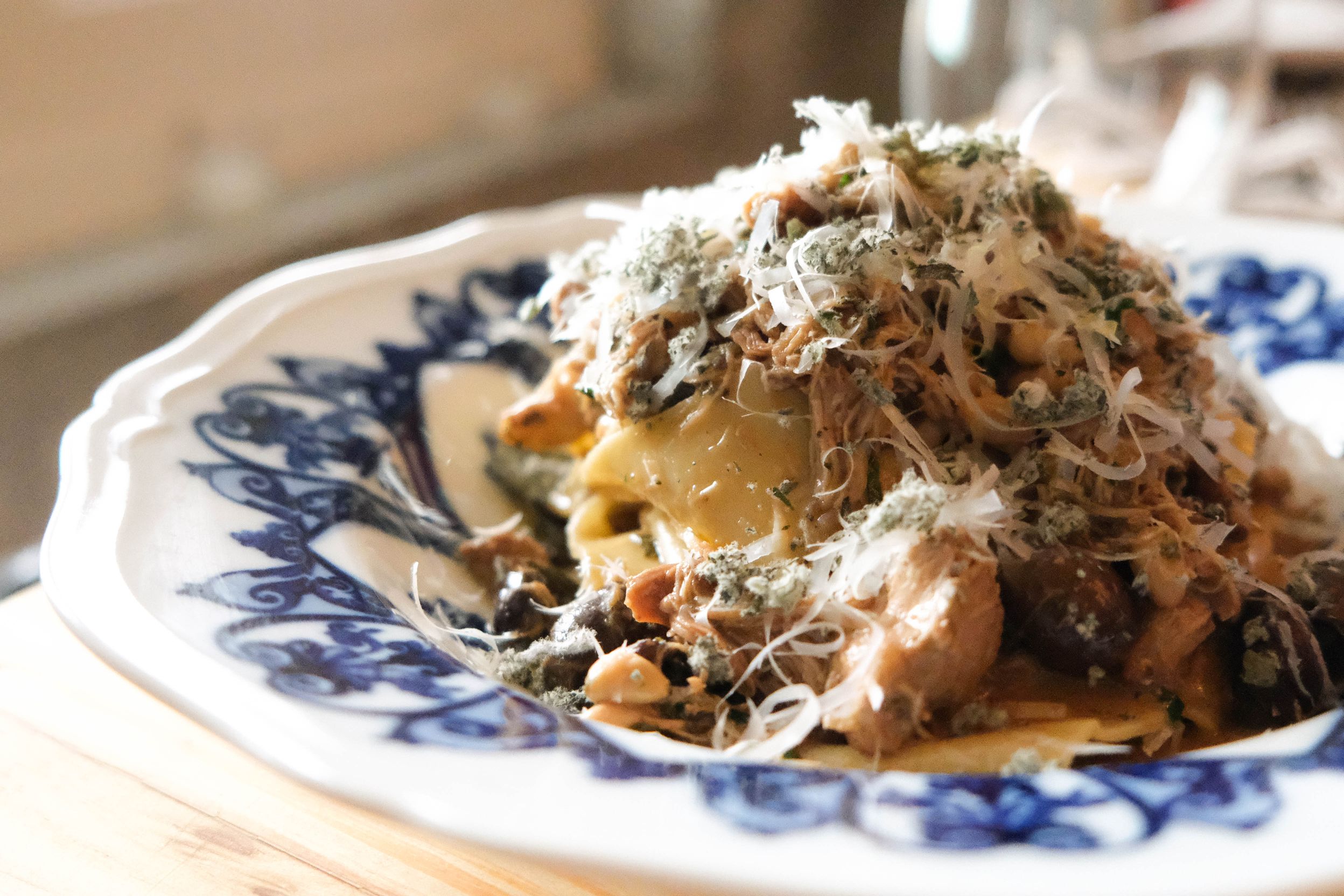 Reginette Pasta with Rabbit Ragu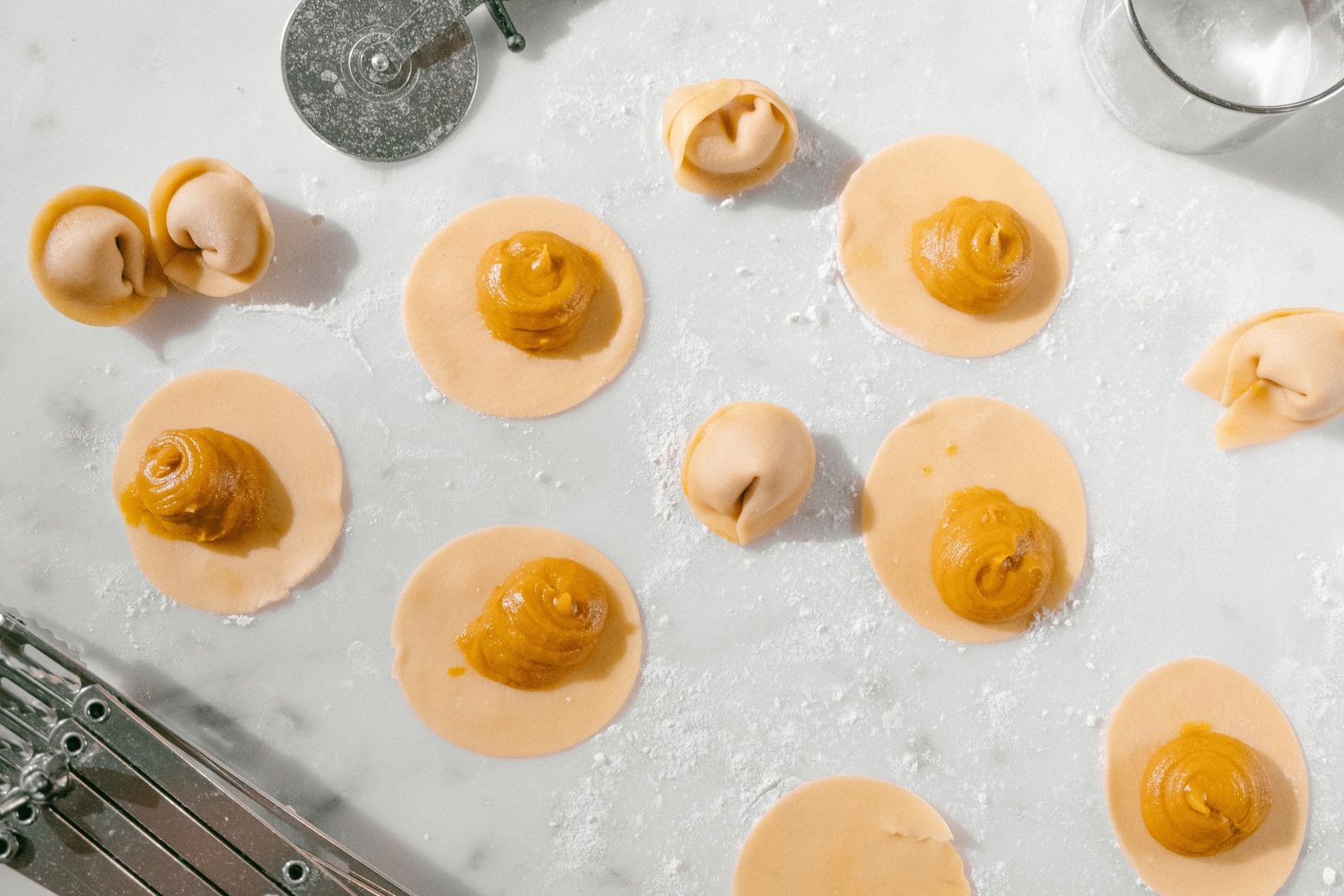 Pumpkin and Sage Tortelli
In order to enjoy the variety of unique pasta dishes, we advise coming in a group of four or more. Start with the Lagane, which is a dense, eggless pasta with chickpea, chili, and garlic. The claim to fame of this rustic dish is that it was the very first pasta recipe ever recorded. Up next is the Reginette with rabbit ragu, olives, and pine nuts. The combination of ingredients results in a savory dish that's bursting with beautiful textures. Another crowd pleaser is the Tortelli with pumpkin and sage, loved for its harmonious combination of sweet and savory flavors. Finally, the Spaghetto all Chitarra is simple yet luxurious, dressed in truffle butter, shaved truffles, and a generous shower of parmigiano reggiano.
Visit Pasta Bar at 55 Keong Saik Road, #01-05, Tel: 6222 0627
THE NEW TELOK AYER HOTSPOT
PASTA PERFECTION
OLIVIA WELCOMES WITH OPEN ARMS
Olivia Welcomes With Open Arms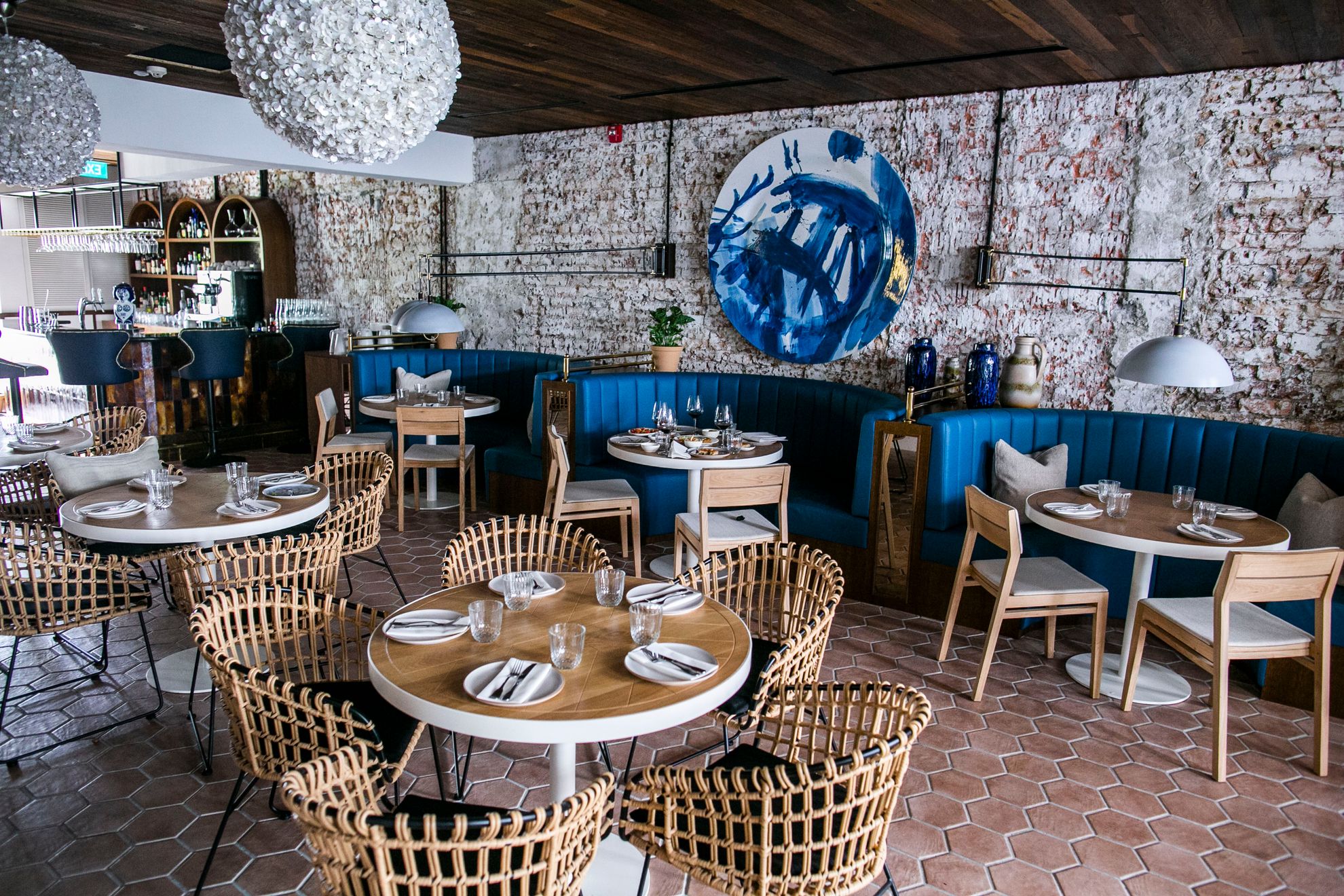 Feel the warmth of Spanish hospitality at Olivia Restaurant & Lounge, which is probably the closest to what you'll get to Barcelona's vibrant dining culture in Singapore. As soon as you step in, the vibe is immediately relaxed, and this is an important element that Olivia's COO, Mr. Miquel Sabrià, emphasizes. "We want to let customers feel like they're in someone's home. And once they become regulars, they'll feel like family," he exclaimed on the evening we visited.
In the kitchen is Chef Alain Devahive, who is Olivia's co-founder, cooking up flavorful dishes that celebrate the best of the Mediterranean coastal city. The menu serves a wide selection of fresh seafood-centric bites that are definitely worth ordering. We loved the Lobster-Avocado Roll topped with ikura, Cured Cantabrian Anchovies, as well as the hearty "Ibiza" style Fish & Seafood Stew. Another standout was the Arroz con Negro with Grilled Calamari, comprised of tender, well-seasoned squid and incredibly flavored squid ink rice.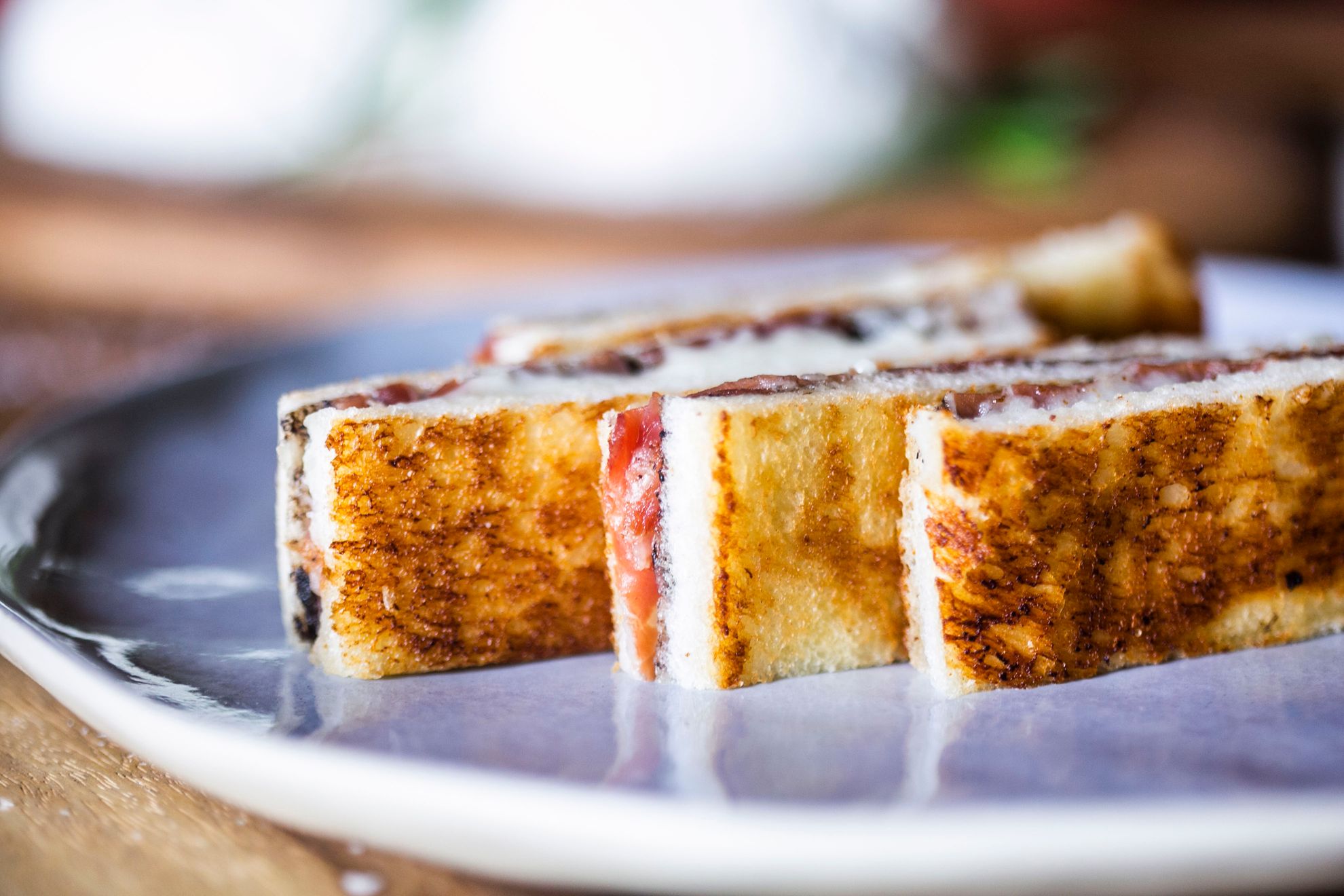 Ibérico Ham, Cheese, and Truffle Bikini sandwich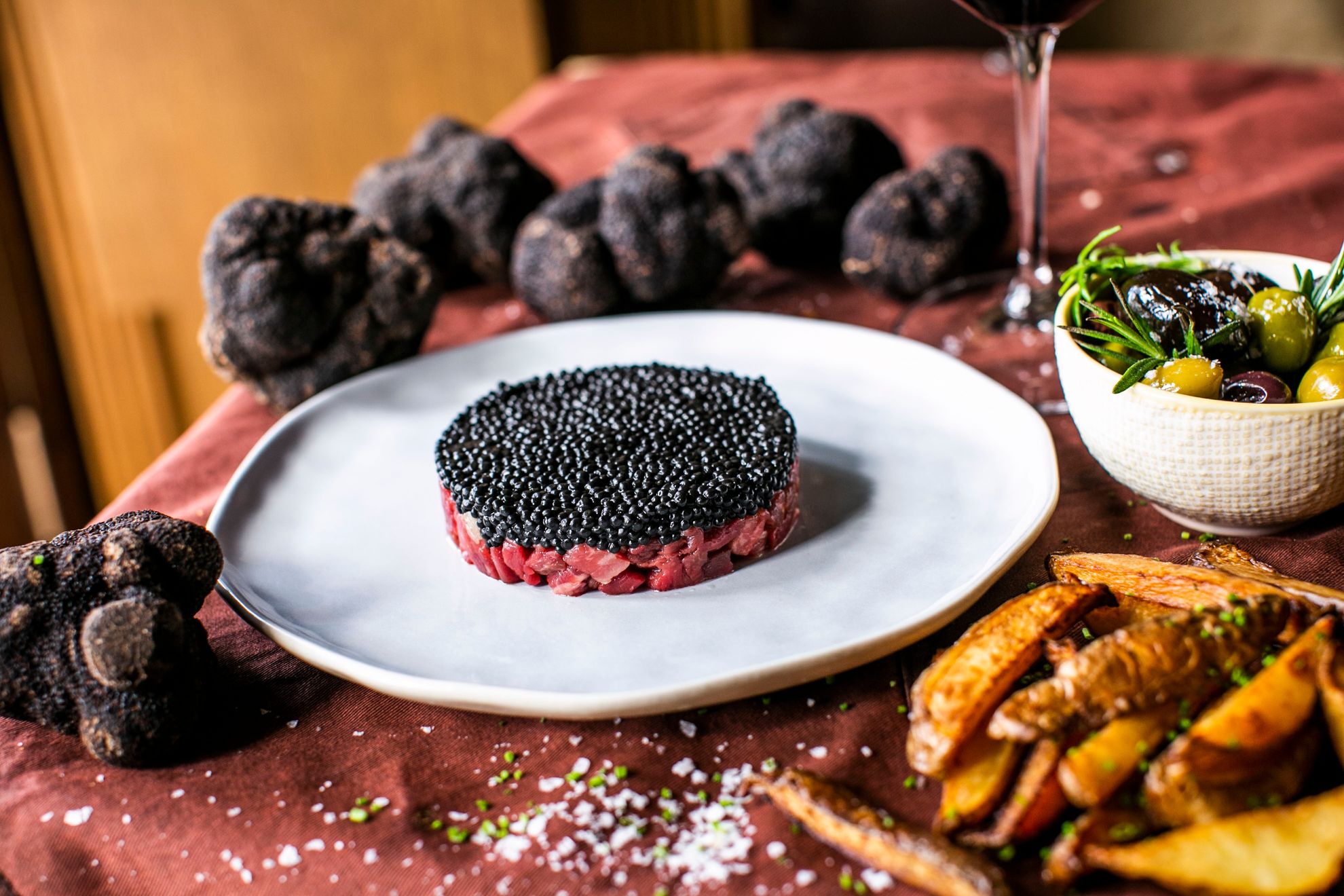 Tenderloin Steak Tartar with Avruga Caviar & Fried Potatoes
Where meat is concerned, you won't go wrong with an order or two of the Ibérico Bellota and all of its other iterations, such as the Ibérico Ham Croquettes and Ibérico Ham, Cheese, and Truffle Bikini sandwich. Meanwhile, Olivia pulls out all the stops with two standout steak dishes: The Tenderloin Steak Tartar with Avruga Caviar & Fried Potatoes, and the Wagyu Striploin with Truffle Sauce & Confit Piquillo Peppers.
Visit Olivia Restaurant & Lounge at 55 Keong Saik Road, #01-03, Tel: 6221 0522