SEE YOU AT THE SPOT
ELEVATED CHINESE CLASSICS AT YELLOW POT
MEAT-FREE AND MARVELOUS
See You at The Spot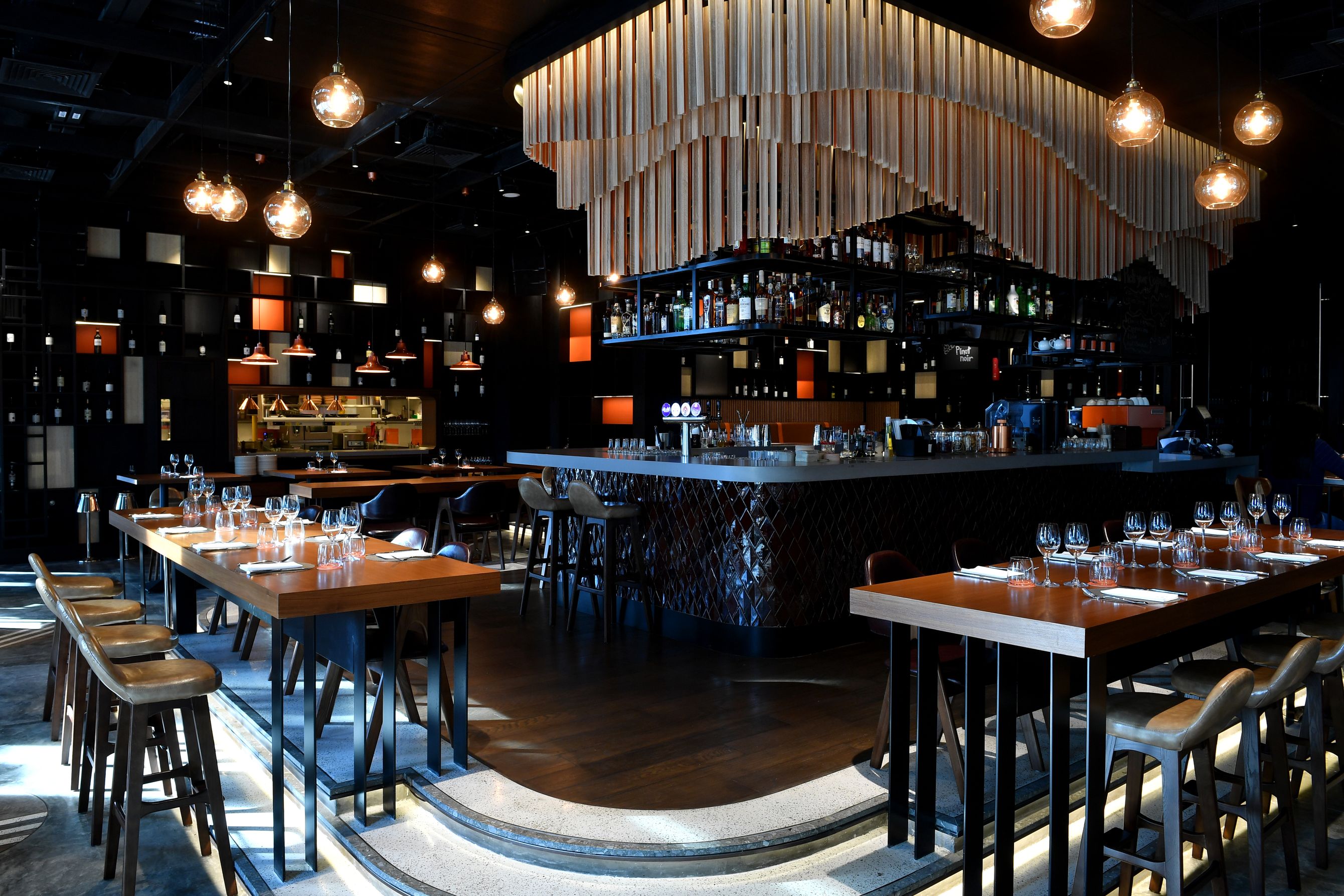 All roads lead to Marina One and one place we're excited about is The Spot, a multi-concept venue made up of an all-day dining café, restaurant, and bar, with an accompanying cigar lounge. The Spot's kitchen is helmed by Executive Chef Lee Boon Seng, who amassed a great deal of culinary know-how during his stints at Osia and Curate, and brings with him food anchored in European techniques, further enhanced with Asian ingredients and sensibilities.
This skill comes into play in seemingly simple dishes like the Roasted Carrot Soup, which exhibits a higher level of sophistication with the addition of ingredients like lemongrass, coconut cream, and kaffir lime leaves, topped off with rye crumb for a satisfying crunchy mouth feel. Seafood shines too, so make sure to order the Local Skate, which is Chef Lee's take on chazuke – a juicy fillet of skate sits atop pearl rice risotto and is doused with a flavorful homemade fish stock as soon as it's served.
The sweet and salty Pork Cheek "BBQ" is the perfect option for those looking for something more indulgent, with pork jowl grilled bak kwa style and served on top of the frothiest potato mousseline. Finish off the meal with the Sea Coconut Brûlée, which is a beautiful mix of creamy and chewy textures, as well as sweet and tangy flavors from the combination of custard, sour cream ice cream, and kaffir lime foam and zest.
Visit The Spot at 5 Straits View, #01-26/27, Marina One The Heart, Tel: 6284 2637
SEE YOU AT THE SPOT
ELEVATED CHINESE CLASSICS AT YELLOW POT
MEAT-FREE AND MARVELOUS
Elevated Chinese Classics at Yellow Pot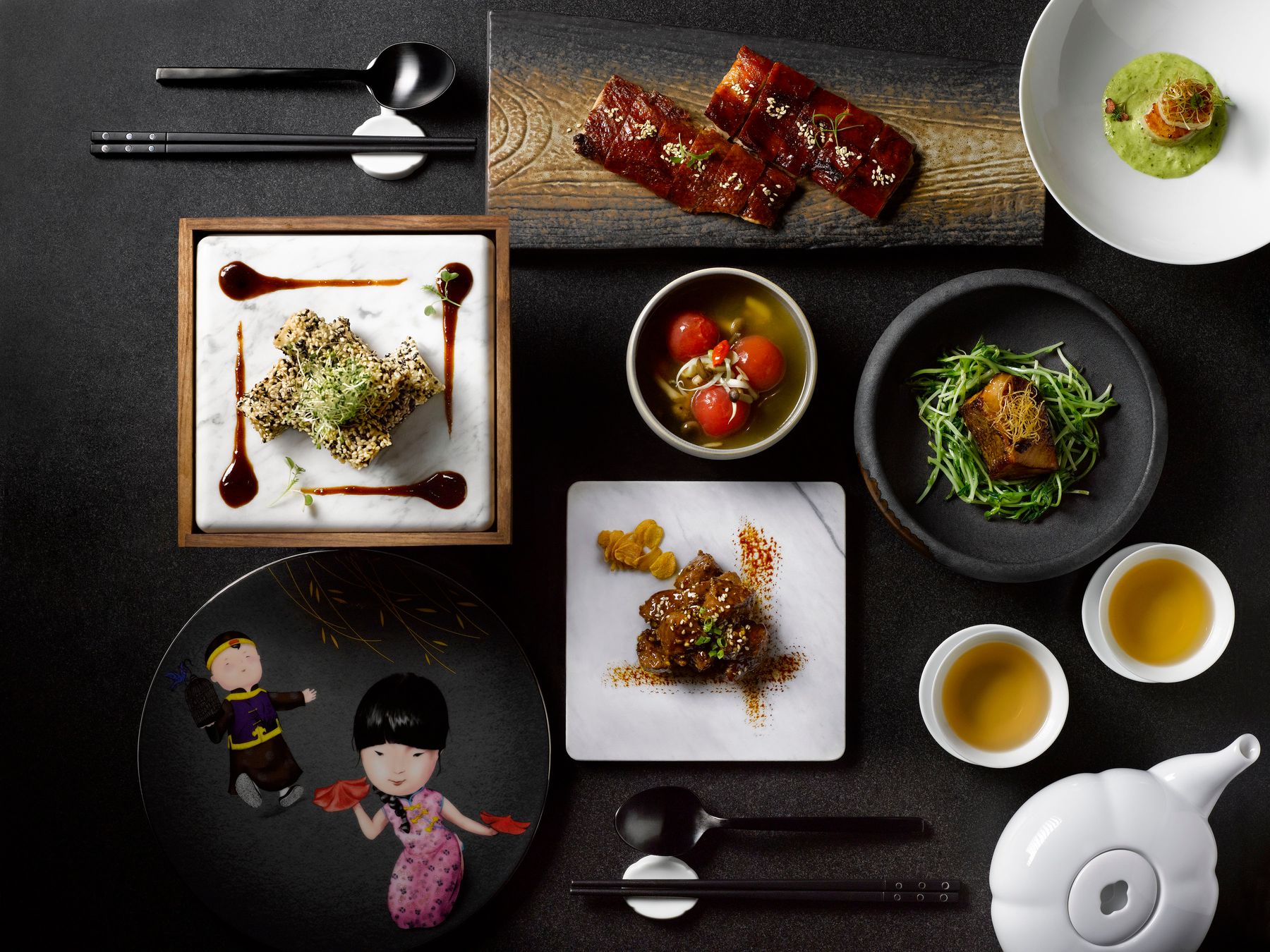 Yellow Pot's menu, which is Six Senses Duxton's modern Chinese restaurant, won't yield too many surprises. However, what makes the restaurant stand out is that it follows the hotel's ethos of sustainability and wellness. Healthy, organic, and sustainably-sourced ingredients are the star here, complemented by the Six Senses brand of warm service and unparalleled hospitality.
For a refreshing start, order the Chilled Organic Vine-ripened Tomatoes, which are lightly poached, peeled, and soaked in a Li Heng plum juice of herbs, licorice root, mint leaves, and rock sugar. For those who prefer to warm their bellies with soup, choose between the Chicken Soup, which is slow-cooked with a shimeji-stuffed tomato, or the classic Hot & Sour Soup with wood ear mushrooms, bean curd, and fiery Sichuan chili oil. The Roast Duck here is one of the best we've ever had, with a robust savory flavor from the marinade that's made with herbs, star anise, bay leaf, fermented tofu, cinnamon and five-spice powder. It is then roasted with hickory wood chips until the skin is irresistibly crispy, and the meat satisfyingly tender.
Meanwhile, comforting home-cooked flavors shine in the Steamed Kühlbarra Barramundi, which is topped with a zesty mix of ginger, coriander, and spring onion pesto. And in place of soy sauce, the fish is served with a stock made from anchovies, fish bones, and trimmings, which not only results in intense flavors, it reduces food wastage as well. Finally, the Stir-Fried Mee Sua is the perfect ending to a wholesome meal, with its intense wok hei flavors and sweetness and crunch from fresh Hokkaido scallops, tiger prawns, beansprouts, and chives.
Visit Yellow Pot at Six Senses Duxton, 88 Duxton Road, Tel: 6914 1420
SEE YOU AT THE SPOT
ELEVATED CHINESE CLASSICS AT YELLOW POT
MEAT-FREE AND MARVELOUS
Meat-Free and Marvelous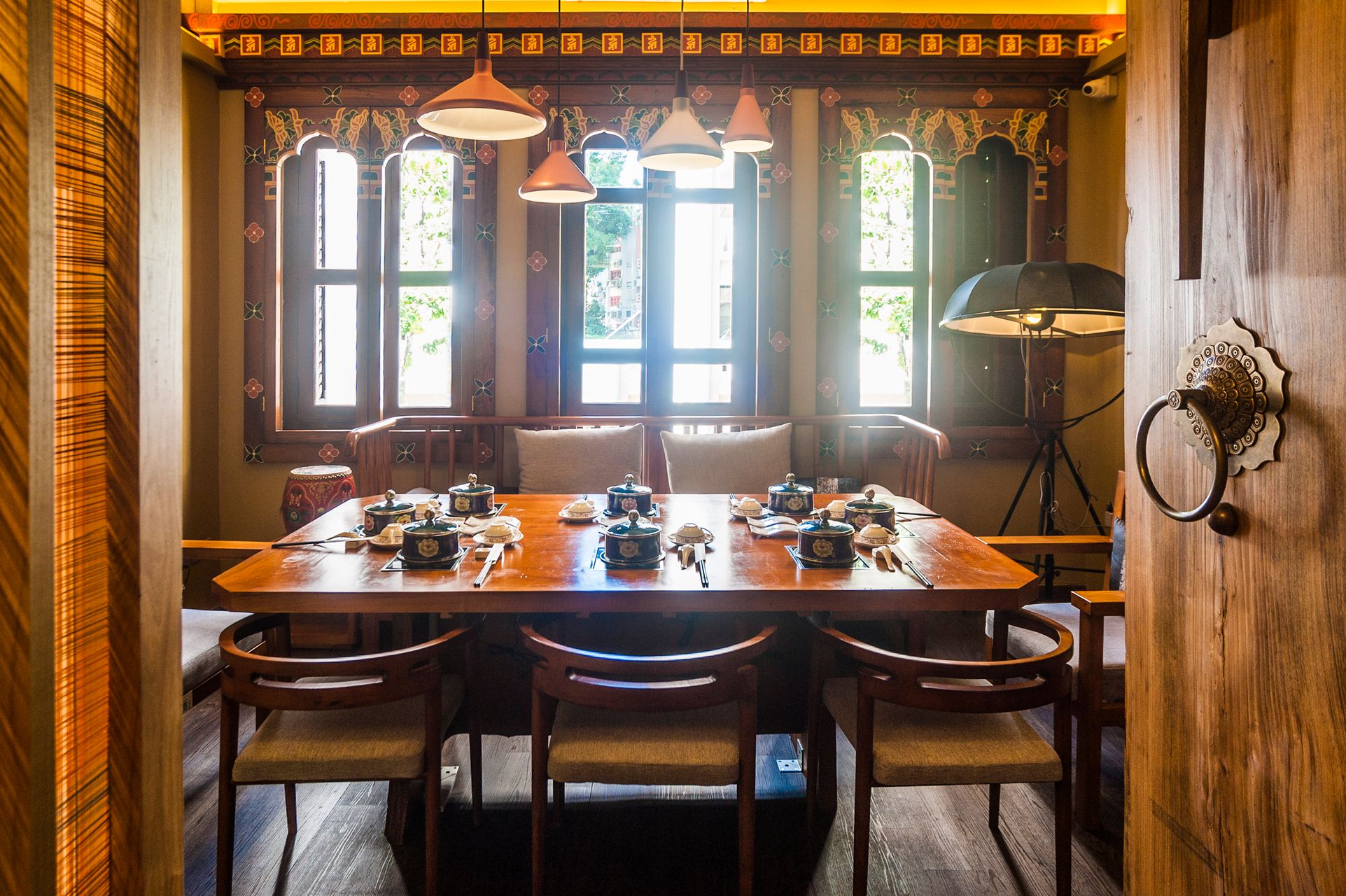 Stepping into Ganglamedo can be confusing if you visit without any expectations. Its extremely relaxing environment in a shophouse along Craig Road can easily be mistaken for a spa with its all wooden interiors, serene lighting, and relaxing music. But perhaps all this is deliberate, as the place is more than just a restaurant, but a "sanctuary of elevated tradition and exotic intrigue" that caters to a variety of dietary requirements, restrictions, and beliefs.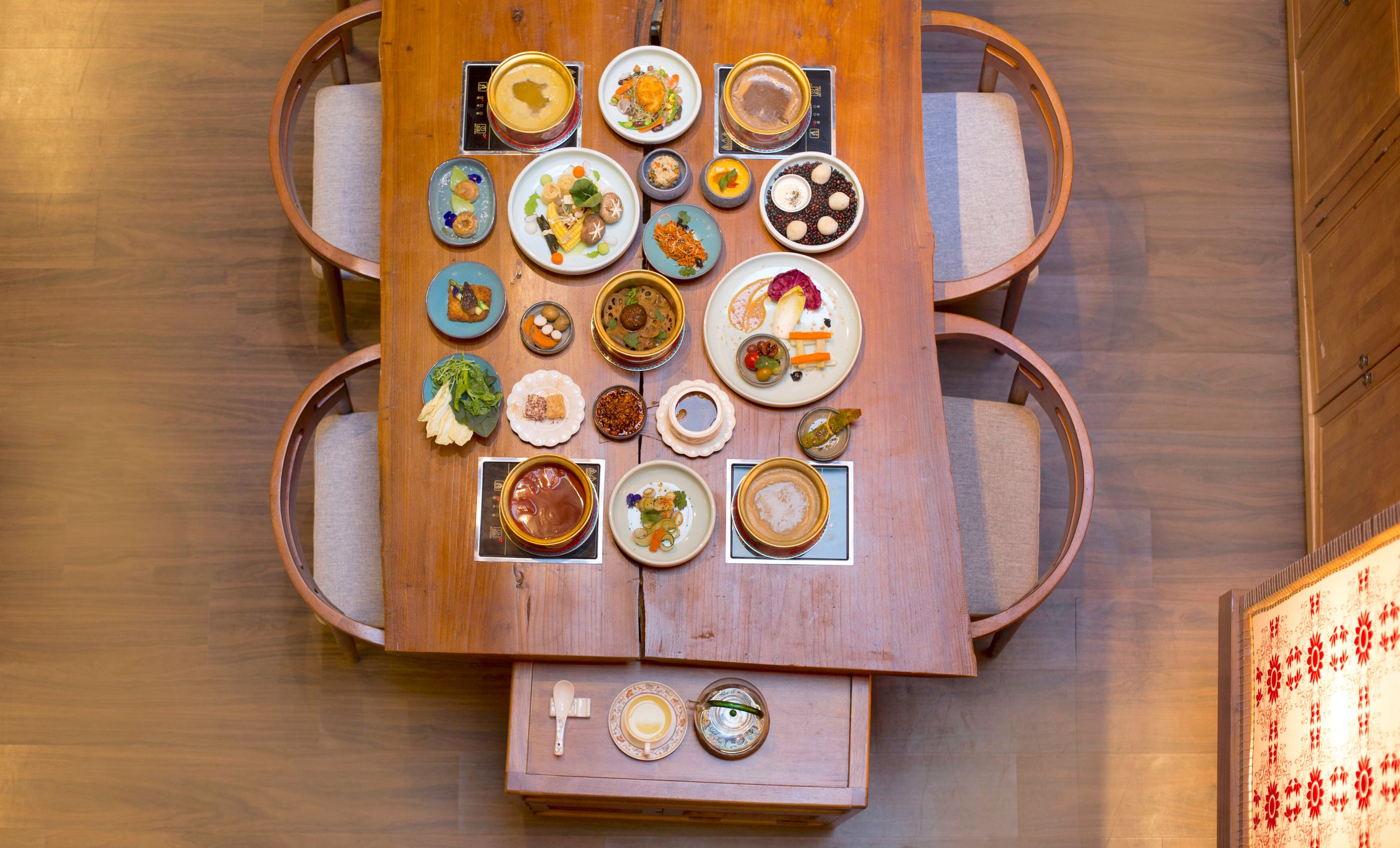 Upon visiting Ganglamedo, leave your meat-eating ways out the door and prepare to feast on plant-based dishes, headlined by the Cordyceps Sinesis, a non-commercialized strain of fungus with the ability to improve ailments ranging from heart to skin health. There is the comforting Cordyceps Double-boiled Soup with black truffle, matsutake, and bamboo fungus, or opt for the Dry Toss Cordyceps Flower, which is a fresh salad mixed with carrots, radish, and Enoki mushrooms. There is also a special 5-course Cordyceps Menu that will take you on a flavor journey that involves the special ingredient in each course.
Beyond cordyceps, Ganglamedo is also notable for its Pure Vegetarian Hot Pot, with various soup bases comprised of white pea, hot & sour, mushroom, or tomato, which pair perfectly well with a colorful selection of the season's freshest vegetables, as well as rice and handmade noodles.
Visit Ganglamedo at 40 Craig Road, Tel: 6423 9788