SUMMER REIGNS AT PANAMERICANA
MAN FU YUAN REVISITED
SPRMRKT FINDS A NEW HOME AT CLUNY COURT
Summer Reigns at Panamericana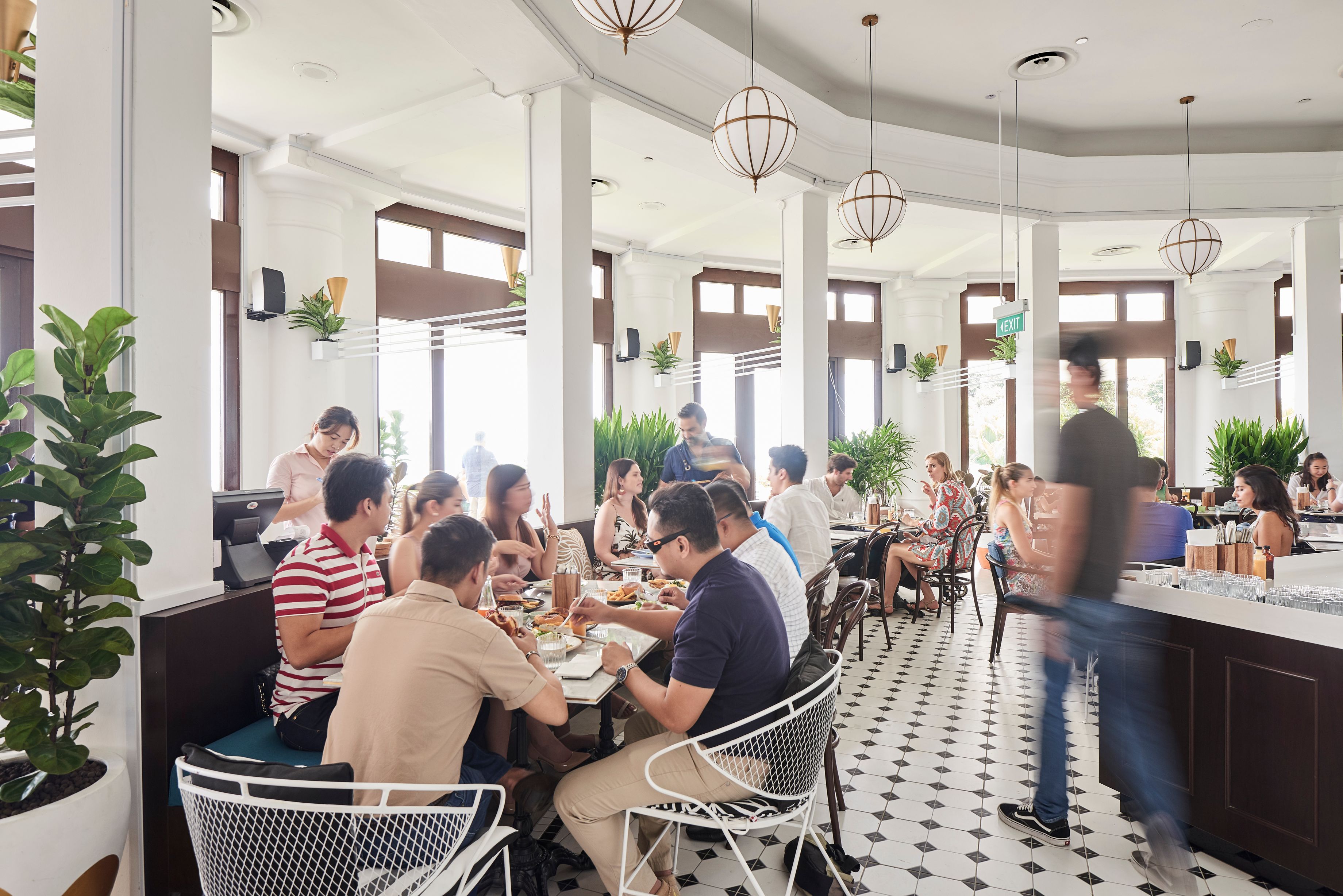 Located at the scenic Sentosa Golf Club, Panamericana is the latest destination dining spot in Singapore, which is heavily inspired by the rich and diverse cultures found along the vast Pan-American Highway that traverses North, Central, and South America.
When you think of the cuisine found in that part of the world, bright and zesty flavors come to mind and that's exactly what you'll get from the menu. The generously stuffed Empanadas, as well as an assortment of refreshing salads and the Peruvian ceviche are great dishes to start with. Paired with either the White Wine Sangria or the Champagne and Absinthe Colada, you'll instantly be in a relaxed mood that calls to mind eternal summers.
Panamericana also fires up its in-house asador, which is a traditional pit where whole meats are grilled for everyone to see. The rosemary and thyme-rubbed lamb and the whole Colombian chicken benefit from the asador's high heat, resulting in succulent meats that are smoky, intense, and comforting at the same time. To round up your meal, choose among a selection of desserts like the sinful Chocolate Tart or Date Pudding. However, what stood out for us were the deceptively simple Churros, which is fried to golden perfection, waiting to be dunked in a side of decadent dulce de leche.
Visit Panamericana at 27 Bukit Manis Road, Sentosa Gold Club, 099891, Tel: 6253 8182. For more information, click here

SUMMER REIGNS AT PANAMERICANA
MAN FU YUAN REVISITED
SPRMRKT FINDS A NEW HOME AT CLUNY COURT
Man Fu Yuan Revisited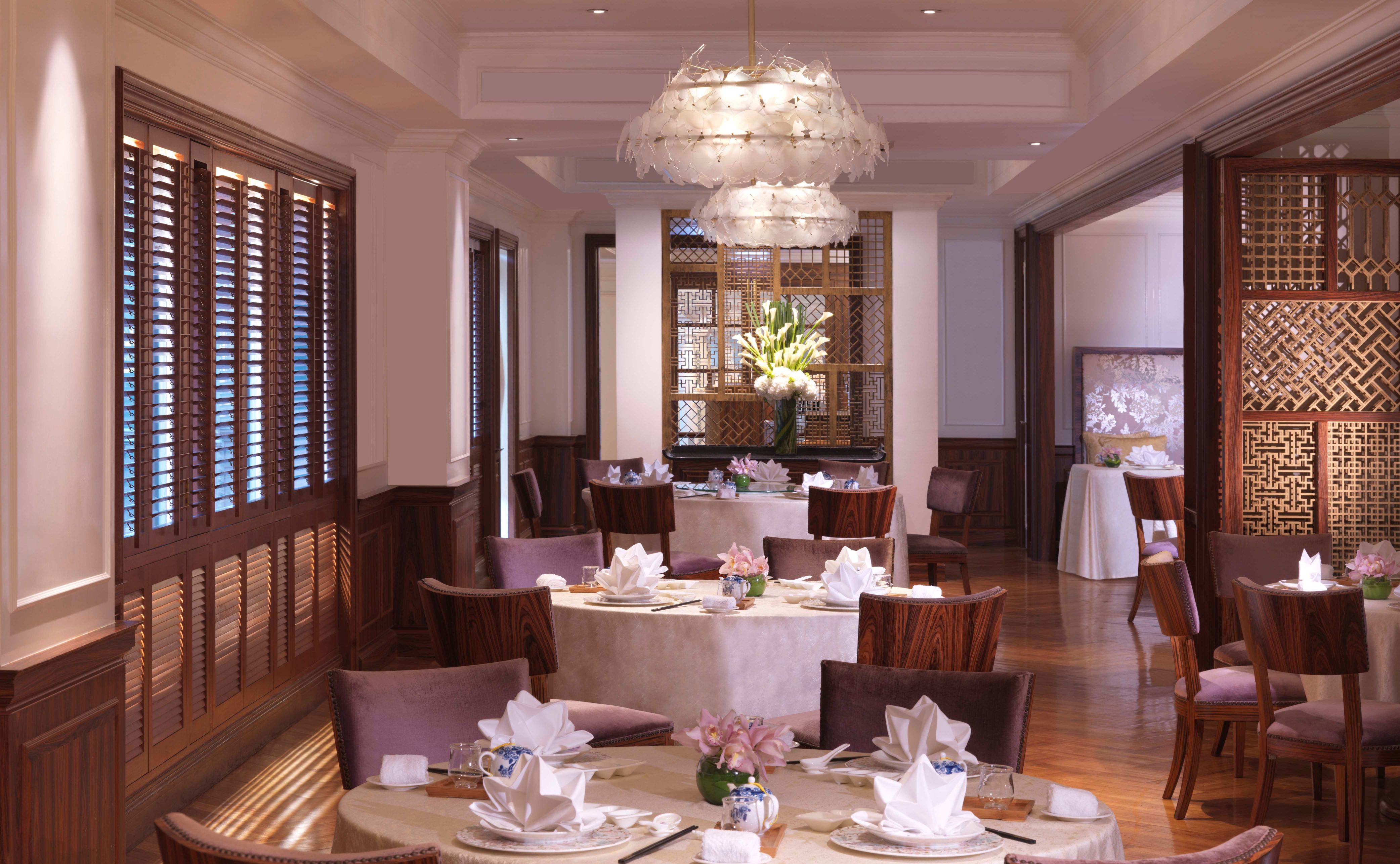 There are a handful of names that people trust when it comes to impressive Cantonese food in Singapore and Man Fu Yuan at the InterContinental Singapore is one of the chosen few. The award-winning restaurant is a stalwart in the Chinese fine dining scene and serves culinary presentations that showcase a balance of flavors for the modern palate, all while upholding traditional Cantonese craftsmanship.
This year, Man Fu Yuan steps up its game and introduces a new collection of 10 Chef's Signature dishes, which were carefully curated by Executive Chef Eric Neo. Inspired by his recent travels that helped jolt his imagination and creativity, Chef Neo shared, "The result is a fine selection of 10 dishes that translate my travel experiences into cuisine – western ingredients such as foie gras and caviar with Chinese cooking; the juxtaposition of firm and soft textures… and elements of a dish that allow guests to interact and experience their food."
On your next visit, consider the following highlights: The indulgent pan-fried foie gras with suckling pig in crêpe; Mongolian-style grain-fed Australian beef prime rib; tiger prawn vermicelli in superior broth and Chinese wine; mango passionfruit prawns topped with caviar; and the miso shoyu baked cod with scrambled egg whites. Classics are a permanent fixture on the menu of course, so indulge in everyone's favorite Longjing tea-smoked duck and the Kagoshima pork belly char siew.
Vist Man Fu Yuan at the InterContinental Singapore, 80 Middle Road, 188966, Tel: 6825 1008. For more information, click here

SUMMER REIGNS AT PANAMERICANA
MAN FU YUAN REVISITED
SPRMRKT FINDS A NEW HOME AT CLUNY COURT
SPRMRKT Finds a New Home at Cluny Court
When SPRMRKT first opened six years ago at McCallum Street near Tanjong Pagar, it brought with it a novel concept that was practically unheard of in Singapore – it was a cool, casual café that doubled as a neighborhood grocer and art gallery.
Today, SPRMRKT has evolved and this evolution brought it to its new home at Cluny Court, which is next door to the Singapore Botanic Gardens. Aside from its new green location, expect a menu that explores an East-meets-West sensibility, expertly crafted by Chef-Owner Joseph Yeo.
Pastas are given a delicious Asian twist, as exhibited in the Salted Egg Carbonara and the Spicy Prawn Linguine with belachan. Rice bowls are also given a makeover, with our pick being the Slow-Braised Pork & Goji Berry Bowl comprised of slow-braised pork with miso, bean curd skin, and wolfberries. Finally, desserts get the Southeast Asian treatment, which is impressively executed in the Caramelised Banana & Gula Melaka Soufflé.
Visit SPRMRKT at #02-13 Cluny Court, 501 Bukit Timah Road, 259760, Tel: 9736 4170. For more information, click here