A NEW TAKE ON DINING AT ZéN
LEGACY LIVES AT SHANG PALACE
CULINA: CULINARY WONDERLAND
A New Take on Dining at Zén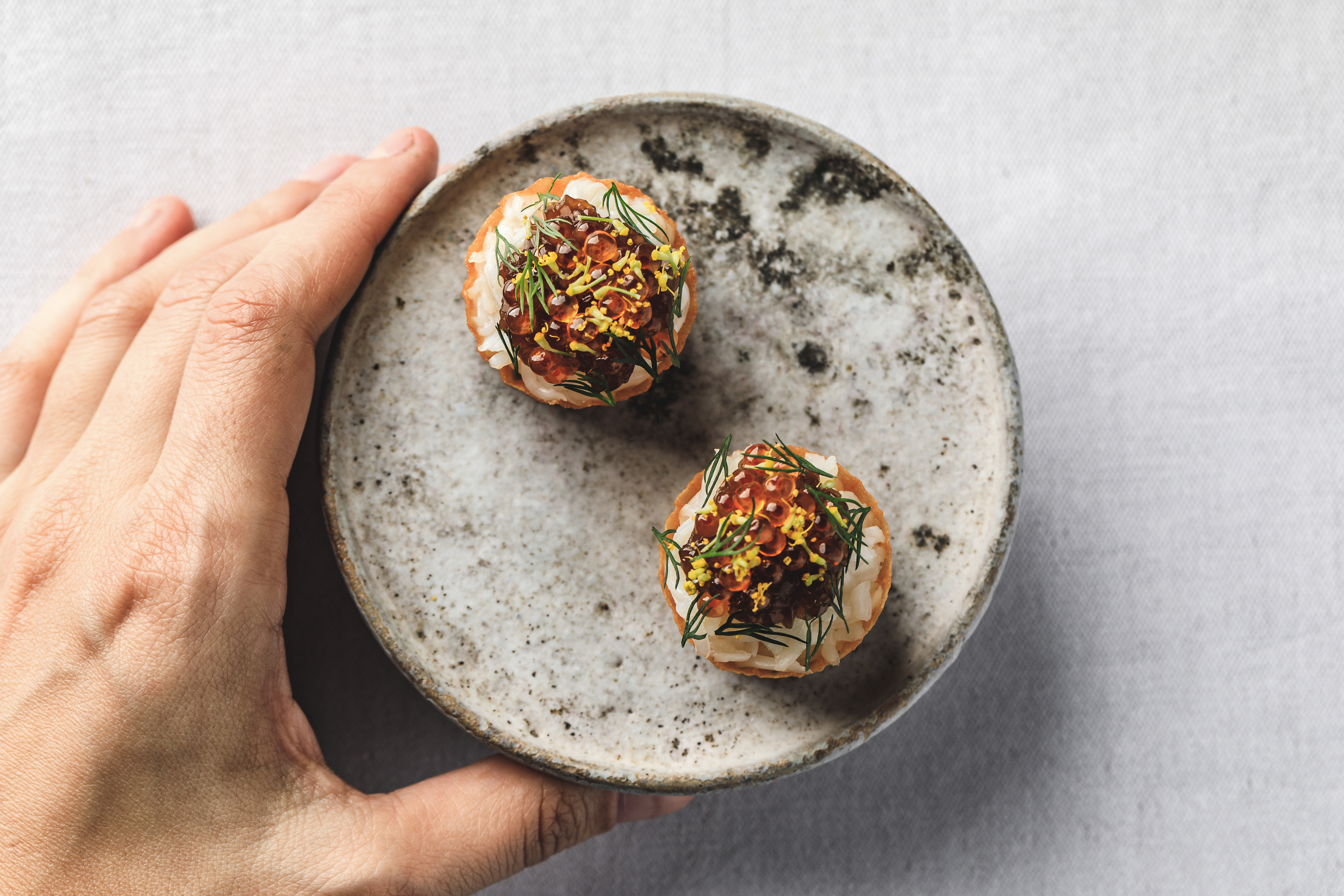 When Zén first opened its doors in late 2018, the buzz was palpable – people were curious, intrigued, and slightly perplexed, particularly by the steep price tag that accompanied the meal. But as soon as they tried the offerings and enjoyed the immersive dining experience, they claimed that it was a triumph and $450 for a grand multi-course meal was but a small price to pay for a dinner unlike any other.
Today, Zén takes on 2019 with a new spring menu that focuses on seasonality of ingredients, innovation, as well as many hours of research and development. The culinary adventure starts at the ground floor of the three-story shophouse, where a multitude of small bites whet the appetite. There are the addictive one-bite snacks like the Beer-poached crustacean with wild trout roe on a crispy shell and the Jerusalem artichoke, preserved truffle and maple syrup. Meanwhile, the Onion velouté with almond and licorice is a magical concoction that features everything you'd want in a soup – comforting fragrance, creaminess, and enjoyable textures.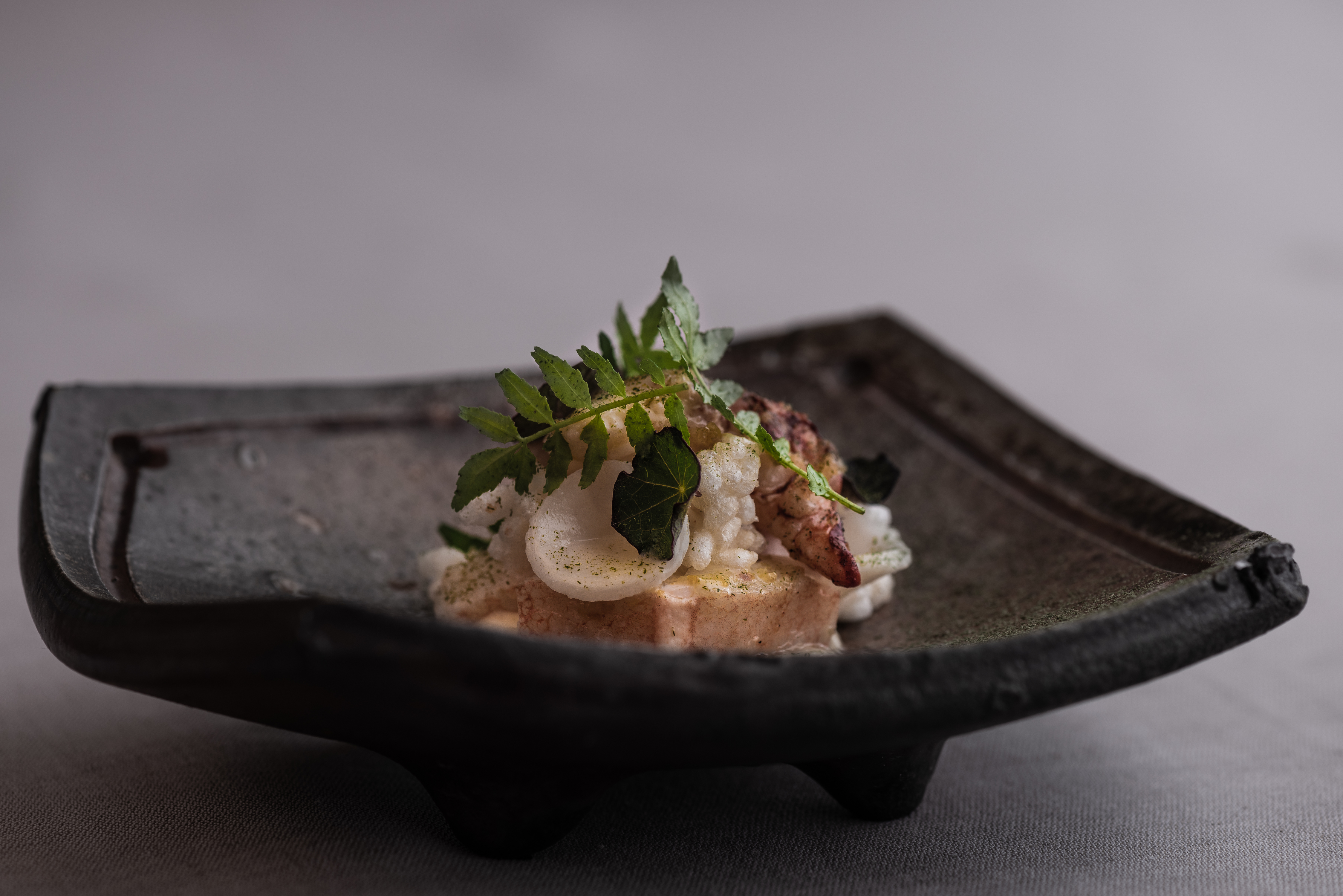 As dinner progresses, you make your way up to the main dining room and the real show begins. Chefs, servers, and the sommelier transform into consummate hosts, cracking jokes, making conversation, and more importantly, educating diners on ingredients and techniques. Freshness is best exhibited in one of the main dishes comprised of sweet Australian marron, spruced up with yuzu pepper, butter emulsion, and sansho. Japanese techniques are also present in the menu, particularly in the delicate chawanmushi punctuated by chunks of foie gras and delicate strands of king crab. What takes the cake, though, is the signature dish of French toast "grande tradition", hollowed out and filled with a creamy parmesan cheese filling, drizzled with 25-year-old balsamic vinegar, and finally crowned with a freshly shaved mountain of black truffles.
The Nordic sensibilities shone brightly at dessert, particularly with the Sea buckthorn sorbet, sea lettuce, with blue and green tea. It was a delightful marriage of unlikely ingredients, bringing the best of sweet and savory together, resulting in creamy mouthfuls that exhibited true mastery of flavor combinations.
A NEW TAKE ON DINING AT ZéN
LEGACY LIVES AT SHANG PALACE
CULINA: CULINARY WONDERLAND
Legacy Lives at Shang Palace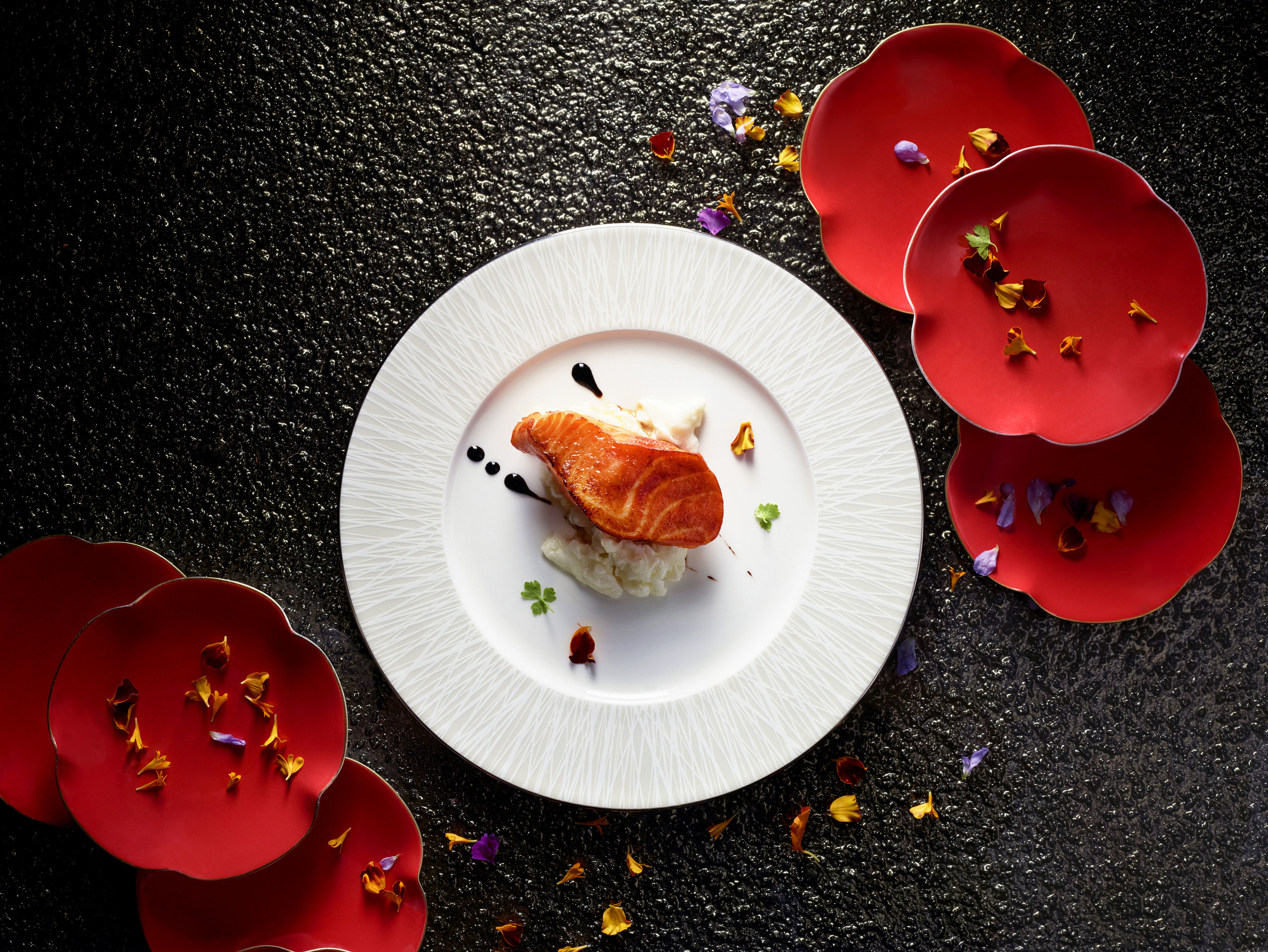 Since its launch in 1971, Shang Palace at the Shangri-La Singapore has enjoyed a stellar reputation and is responsible for a chain of 38 successful Shang Palace restaurants worldwide. There is no doubt that Cantonese fare here is done superbly well, all thanks to Chef Mok Kit Keung, who boasts a 40-year career dedicated to learning and preserving traditional flavors and identities.
This year marks an important moment in Shang Palace's history, with the introduction of a new menu that celebrates three key pillars for the restaurant: Nostalgia, Signature, and Innovation.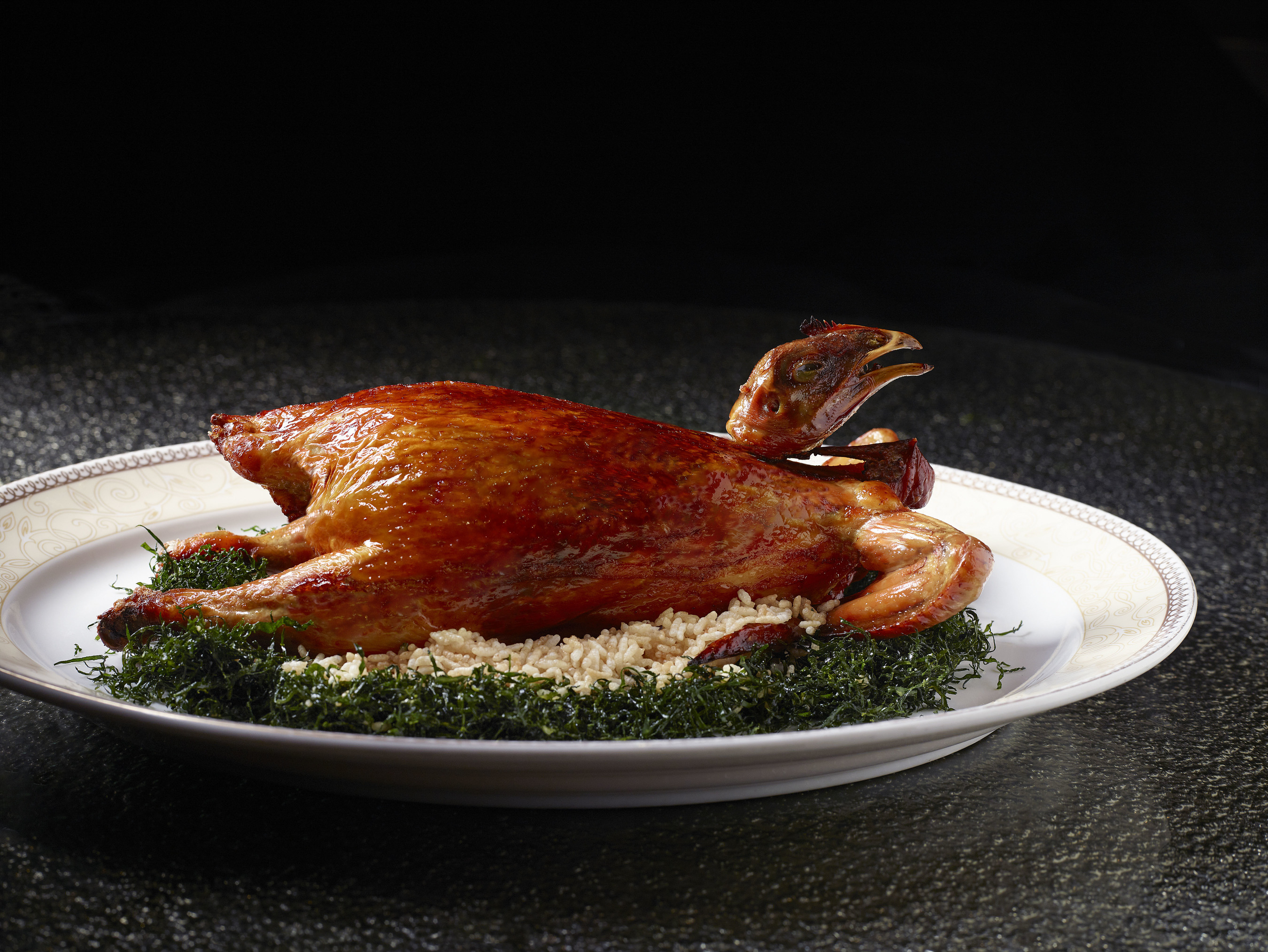 Items under Nostalgia give diners a taste of dishes from yesteryear that are considered 'lost' or 'rarely experienced. Masterful and time consuming, dishes in this category include the luxurious Boneless Quail Filled with Bird's Nest in Supreme broth, as well as the Sautéed Fresh Milk, Crabmeat and Egg White with Deep-Fried Pork Rolls and Preserved Bean Curd.
Where signature dishes are concerned, indulge in well-loved favorites like Oven-baked Cod Fillet with Egg White and Dried Scallop and the Deep-fried Whole Boneless Chicken Filled with Fried Glutinous Rice. The latter is truly impressive, where crispy skinned kampong chicken is meticulously deboned and then stuffed with glutinous rice wok fried with flavor-intense ingredients like preserved Chinese sausage, dehydrated prawns, dried scallops, and dried shiitake mushrooms.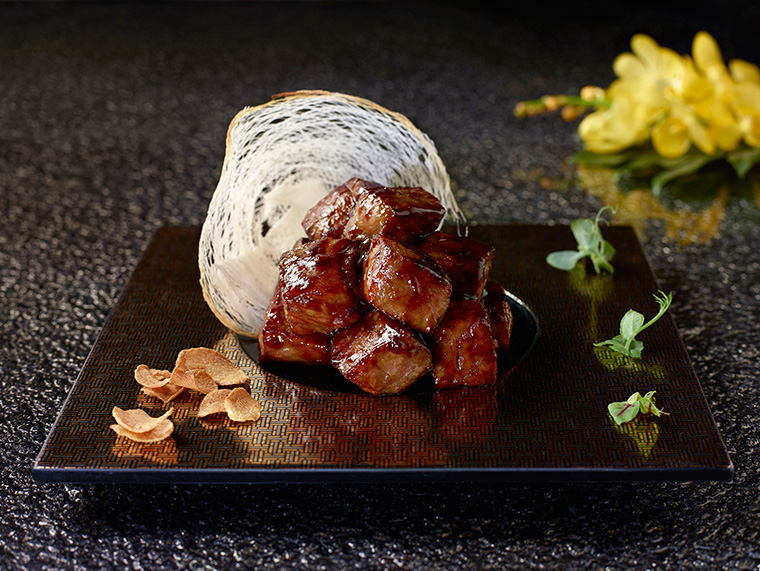 Finally, Chef Mok looks towards the future with the dishes included in the Innovative menu. Travel and discovery plays an important role here, shining through in dishes like the Stewed Coral Trout with Foie Gras and Black Garlic. Meanwhile, Singapore's influence also permeates the menu, resulting in the Coddled Sliced Soon Hock Fillet and Young Coconut in Fish Broth – a new yet familiar combination of savory flavors with a touch of freshness and sweetness.
Visit Shang Palace at Shangri-La Hotel Singapore, 22 Orange Grove Road, Tel: 6213 4473
A NEW TAKE ON DINING AT ZéN
LEGACY LIVES AT SHANG PALACE
CULINA: CULINARY WONDERLAND
Culina: Culinary Wonderland
There is a renaissance happening at Dempsey Hill and it's exciting to see the new concepts popping up in the lifestyle destination known for the converted British Army Barracks nestled in lush greenery. One such place is Culina at COMO Dempsey – an impressive 15,000-sq ft. food emporium that offers everything from seafood, meats, fine wine varietals, baked goods, and seasonal produce.
Within the same space is Culina's signature bistro, which is as vibrant and exciting as its neighboring marketplace. While the food here doesn't promise culinary alchemy, what diners get instead are a selection of evergreen favorites that simply satisfy. Seasonal oysters like White Pearl and Fine de Claire are perfect starters to a meal, alongside garlicky escargot, lump crab-stuffed crab cakes, and smoked pork rillettes. Seasonal produce should not be missed when available, such as the white asparagus salad with lentil vinaigrette and frisse.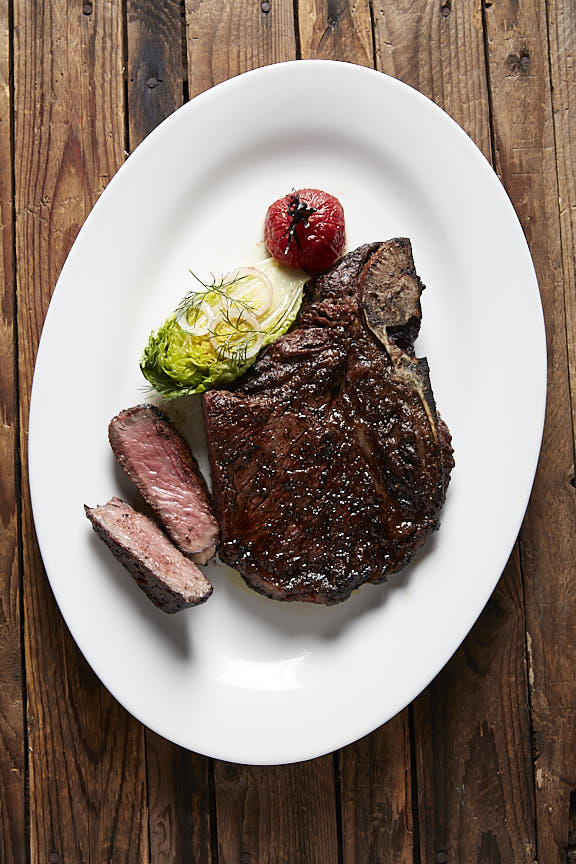 Where mains are concerned, make sure to come hungry because generous portions are the norm here. The Maori Lakes lamb rack is satisfyingly simple, accompanied by tomato jus and olive tapenade. The surprisingly large carabinero prawns, glistening in all their fiery red glory, is a must for seafood lovers: Lightly cooked to retain their inherent sweetness and paired with preserved lemon and chermoula – a North African-style of salsa with coriander, parsley, red onion, chives, cumin, coriander, and more. An assortment of pastas and sandwiches are also available for those who need their carb fix.
For a sweet ending, we highly recommend the decadent flourless chocolate cake accompanied by double cream and fresh raspberries, as well as the tarte tatin, a crowd pleaser with the perfect pairing of tangy apples and salted caramel ice cream.
Visit Culina at COMO Dempsey at Block 15 Dempsey Road, Tel: 6474 7338