TOUR THE WORLD AT CLOUDSTREET
NEW DINING DIRECTION AT WHITEGRASS
MANHATTAN REVAMPS COCKTAIL MENU
Tour the World at Cloudstreet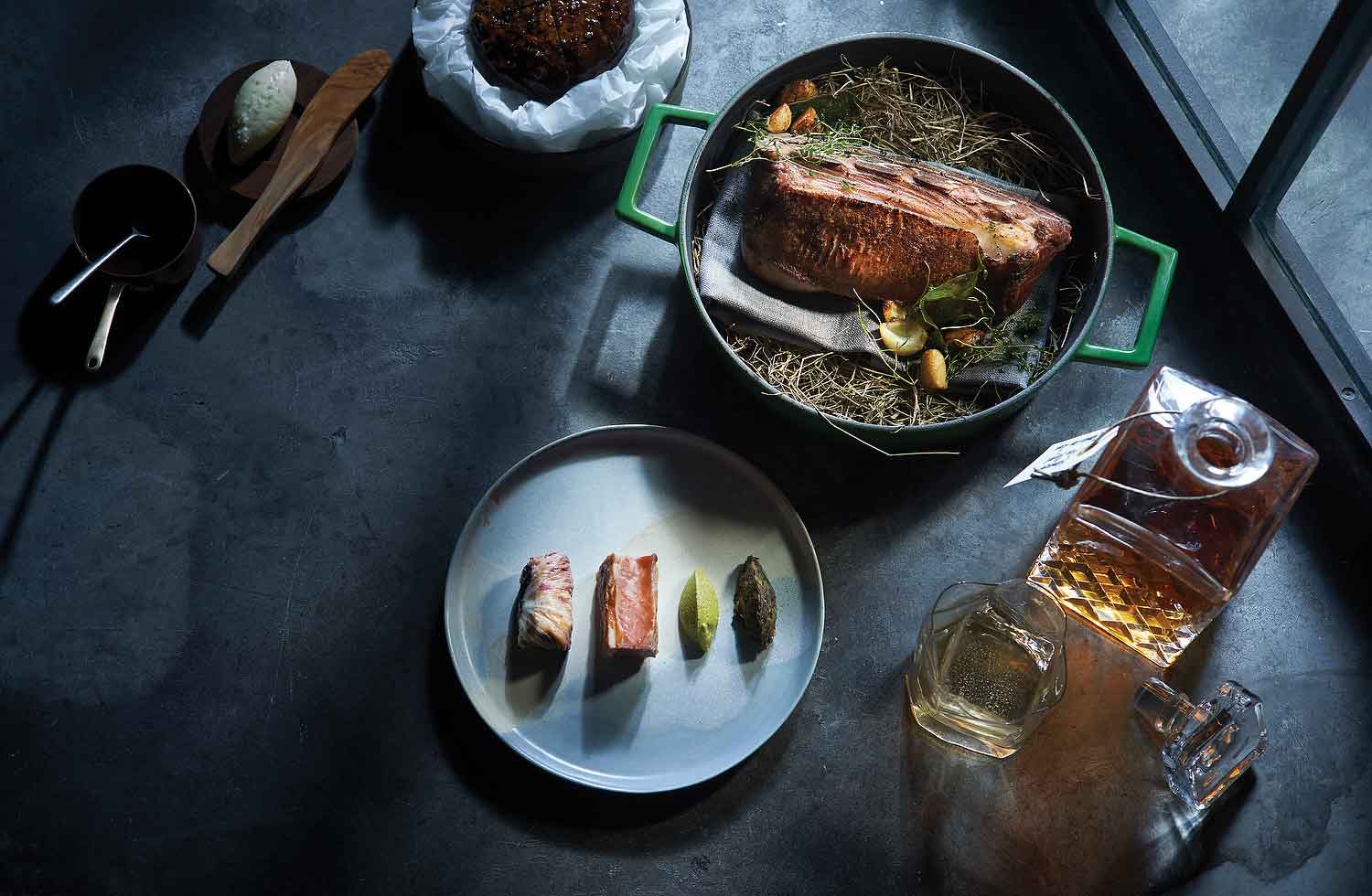 The latest project by the Sri Lankan–Australian Naleendra, formerly of the one-Michelin-starred Cheek by Jowl, and General Manager Gareth Burnett, Cloudstreet showcases a "progressive yet sophisticated approach to gastronomy — marrying disparate cultures and influences in an exuberant expression" but to us it's about getting personal — and not in a negative sense. Moving over from modern Australian cuisine at Cheek by Jowl, Naleendra now brings in elements that reflect his background and identity on a more intimate level, from the Sri Lankan elements found in the menu, to the artwork he painted by hand that line the corridor leading towards the back of the restaurant.
There was the grilled Coffin Bay oyster wrapped in betel leaf and accentuated with finger lime; venison tartare with fermented plum, compressed zucchini and cashew (the only item on the menu brought over from Cheek by Jowl); Western Australian marron with Sri Lankan yellow curry; bread glazed with stout and molasses; and binchotan-grilled lamb with young jackfruit and mint was akin to going on an adventure.
The wine list curated by sommelier Vinodhan Veloo comprises about 350 natural and classic varieties, including some from independent winemakers from locales such as Croatia; Swartland, north of Cape Town; and the eastern corner of Austria that borders Hungary and Slovakia. We took a chance with the juice pairing option instead, and the imaginative concoctions created by Veloo — such as blue pea and green apple, smoked apple and fennel, fermented jackfruit and whey — were a delight.
84 Amoy Street; info@cloudstreet.com.sg
TOUR THE WORLD AT CLOUDSTREET
NEW DINING DIRECTION AT WHITEGRASS
MANHATTAN REVAMPS COCKTAIL MENU
New Dining Direction at Whitegrass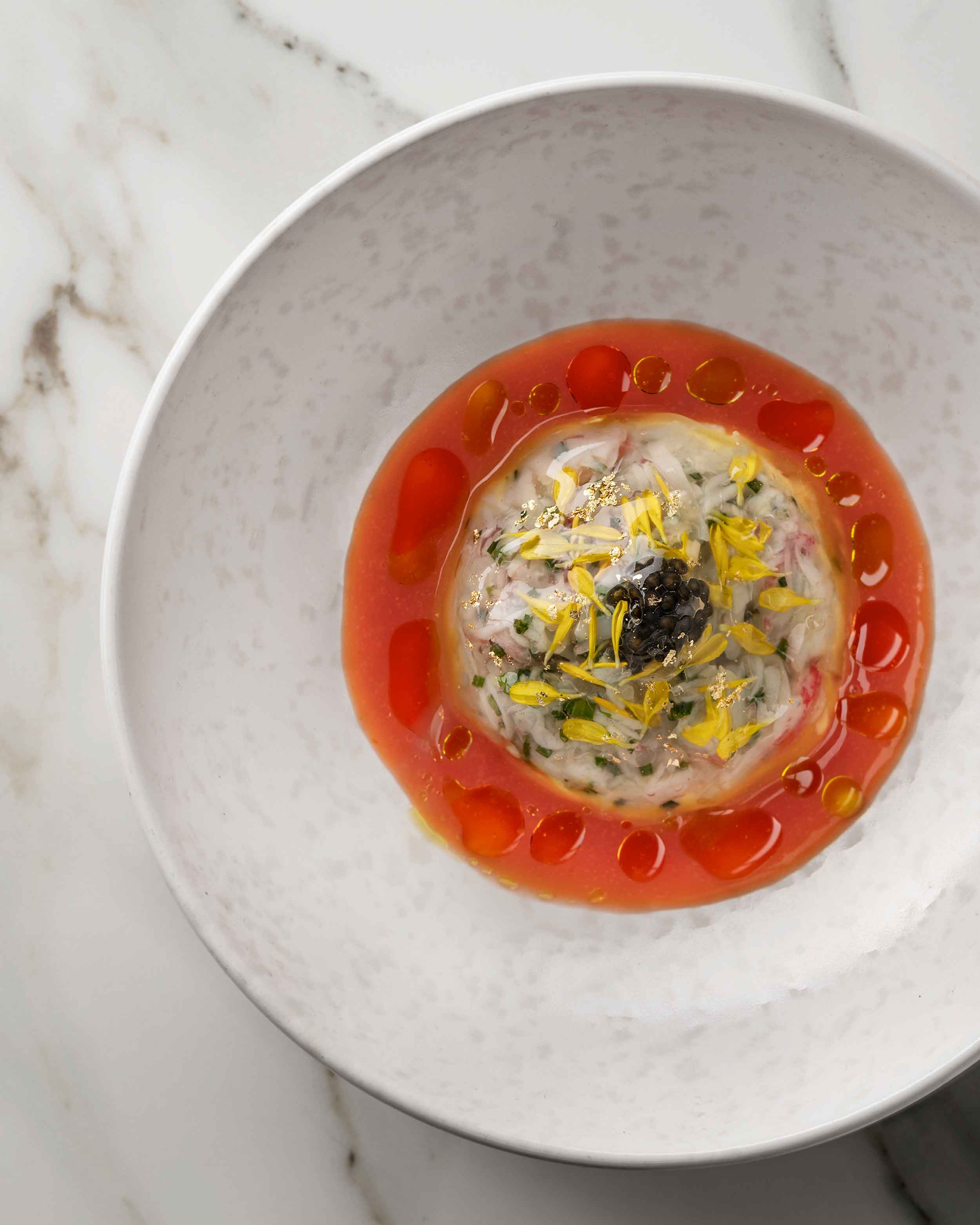 Replacing Chef–Owner Sam Aisbett, who led Whitegrass to earn one Michelin star, is Head Chef Takuya Yamashita, who arrives in Singapore by way of Les Enfants Rouges in Paris and Ciel et Sol in Tokyo and transforms the menu from modern Australian to French-Japanese.
Yamashita, a native of Nara with a classical French culinary background, champions the culinary philosophy of "la cuisine naturelle" ("cuisine of the natural body"), a celebration of the beauty of ingredients he receives, from Nara, Kyushu island, Hyogo and other regions. Available are a three-course lunch degustation menu and five- and eight-course dinner menus, which are intended to be revised quarterly to mirror the seasons.
#01-26/27 Chijmes, 30 Victoria Street; Tel: 6837 0402; reservations@whitegrass.com.sg
TOUR THE WORLD AT CLOUDSTREET
NEW DINING DIRECTION AT WHITEGRASS
MANHATTAN REVAMPS COCKTAIL MENU
Manhattan Revamps Cocktail Menu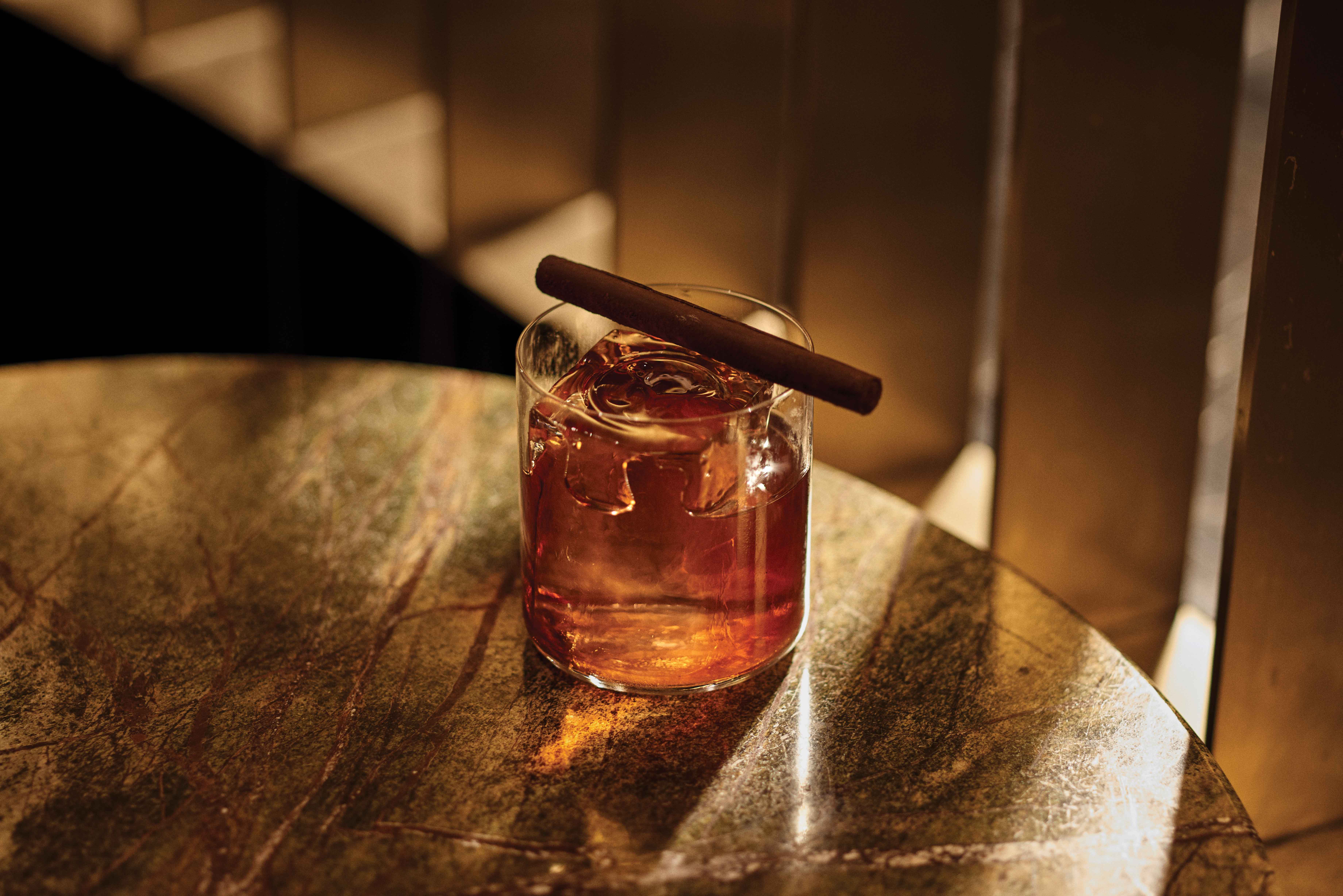 Australian David Nguyen-Luu has joined Regent Singapore as bar manager at Manhattan, and the 25-year veteran of the Australian cocktail scene has revised and expanded the Eras of New York menu to include cocktails representing the 1940s–50s period and the new millennium.
Under the former, Kryptonite is a clean but potent Botanist gin–based tipple with clarified watermelon juice, mancino secco, mint syrup and tonic water is an apt reflection of Nguyen-Luu's passion for gin and his having won the "Gin Bar of the Year" accolade from Australian Bartender Magazine for three consecutive years during his tenure at The Barber Shop Sydney, and the name is a nod to Superman and the golden age of comic books.
For new cocktails representing the current millennium, there's Bada Bing Bada Boom, created as a tribute to one of Nguyen-Luu's best-loved television shows, The Sopranos, and containing elements the lead character Tony Soprano brought up on a regular basis: Glenlivet 12 Years, red wine from Chianti and cigars (albeit made of chocolate here at Manhattan), as well as spice syrup and cherry tobacco bitters. And No Vacancy, a playful twist on the martini, is served with not one but three garnishes — olives, apple balls and lemon peel — each of which bring out different flavors among the London Dry Gin, mathilde peche, mancino secco and orange bitters.
Level 2, 1 Cuscaden Road; Tel: 6725 3377; manhattan@regentsingapore.com.sg