ROBERTA'S
CHATTERBOX
MEADESMOORE
IL CIELO
WHITE MARBLE
ROBERTA'S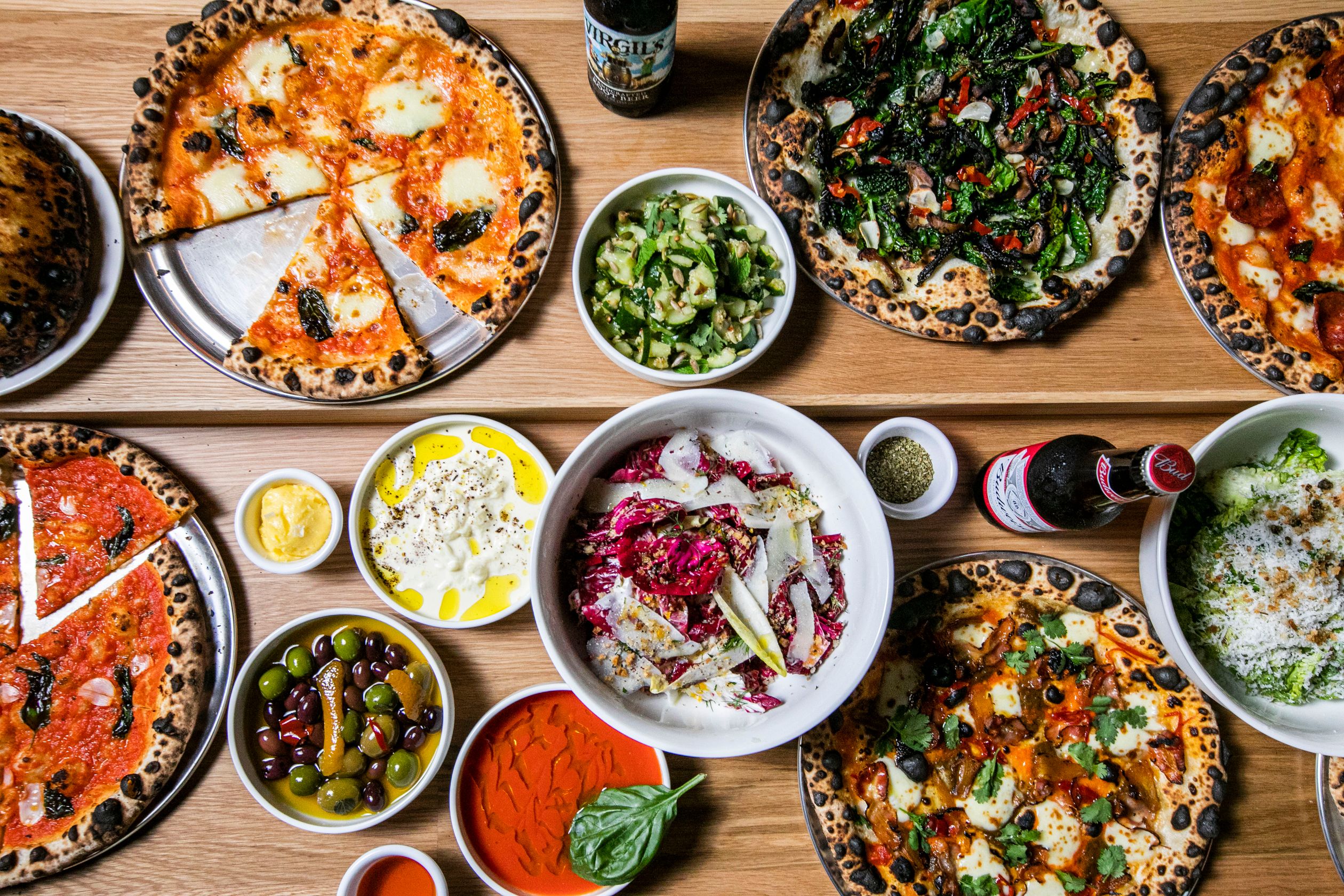 When news broke that Roberta's, the famed pizzeria from Brooklyn, was setting up shop at Marina Bay Sands, people got a little too excited over one thing: That Beyoncé and Jay-Z were fans. Do we care? Not really. What we care about though are the pizzas. Are they any good? Thankfully, yes.
The Neapolitan-inspired pies feature a dough that's the perfect mix of crunchy and pillowy, with the right amount of tang from the starter used, which dates back to 2007. There are around 10 flavors to choose from, with crowd pleasers like the Famous Original, which features tomato sauce, three cheeses, chilies, and a sprinkling of oregano, the Bee Sting, which is the perfect blend of sweet and savory thanks to the Calabrese salami and honey, and the Baby Sinclair, topped with charred, crispy dinosaur kale, mushrooms, calabrese peppers, and garlic. Beyond pizzas, don't miss the Cultured Butter with House Bread and Green Lettuce Salad that's made extremely addictive by the addition of salty caper breadcrumbs.
Visit Roberta's at The Shoppes at Marina Bay Sands, 2 Bayfront Avenue, B1-45/46
ROBERTA'S
CHATTERBOX
MEADESMOORE
IL CIELO
WHITE MARBLE
CHATTERBOX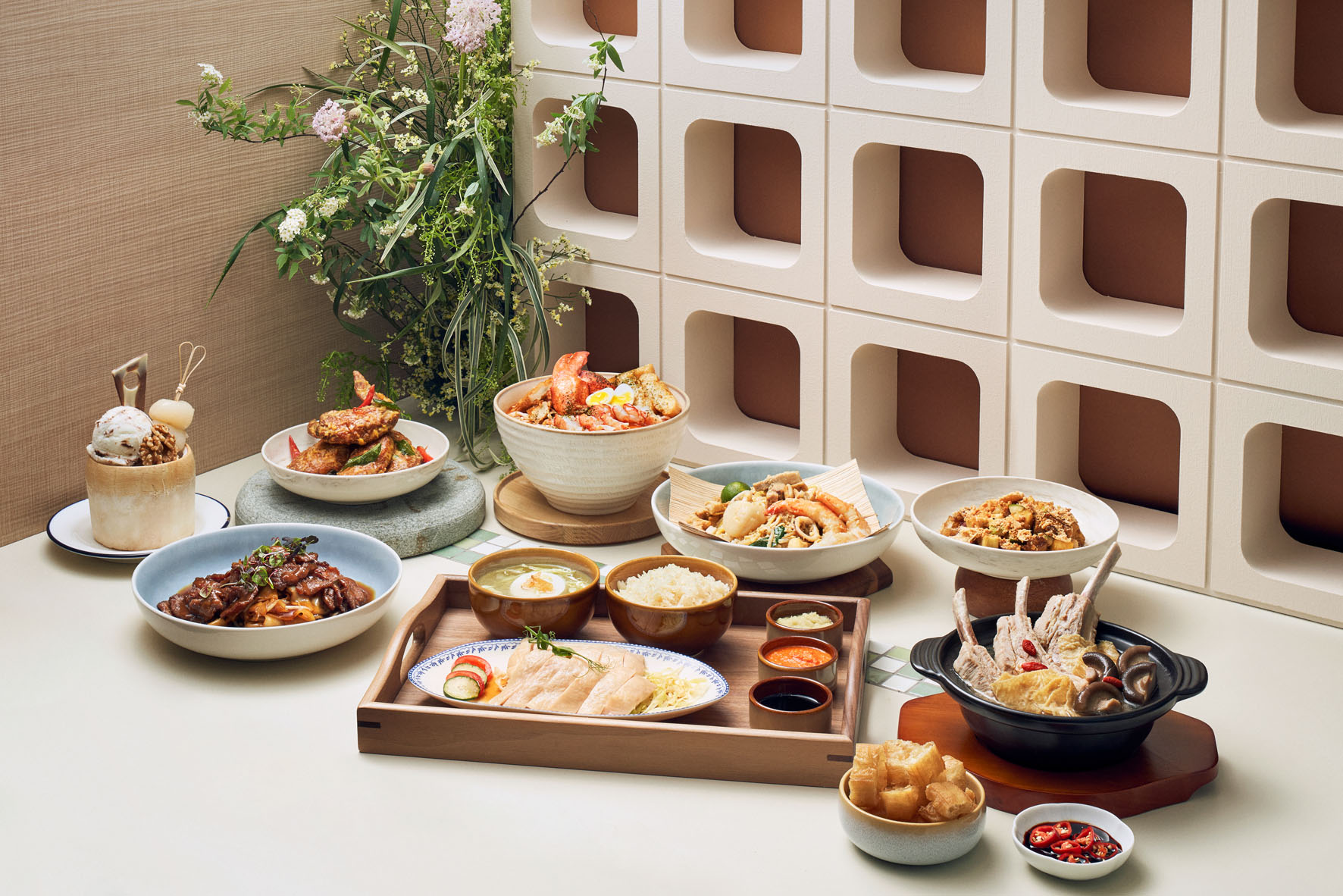 Chatterbox's claim to fame since it opened in 1971 has always been its Hainanese chicken rice set, which comes with perfectly sliced boneless chicken, a bowl of flavorful rice, and the indispensable trinity of sauces. Now that it has returned with a brand-new look and a refreshed menu at the newly minted Hilton Orchard, the signature dish – while still good – seems like it has been eclipsed by several delicious new additions.
We were immediately wowed by the Mackerel & Crab Otah-Otah that boasted a balanced combination of spices and an enjoyable texture that easily breaks apart. Then there is the Sea Perch with Burnt Green Chilli that looks unassuming yet keeps you coming back for more with its perfectly fried texture and the piquant paste made of charred green chilies. At $34, the Lobster Laksa is quite the indulgence, but worth it. The gravy, which is thicker than most laksas, serves as the perfect accompaniment to ingredients like Boston lobster claw meat, tau pok, fish cake slices, and several quails' eggs.
Visit Chatterbox at Hilton Orchard, 333 Orchard Road, 05-03, Tel: 6831 6291
ROBERTA'S
CHATTERBOX
MEADESMOORE
IL CIELO
WHITE MARBLE
MEADESMOORE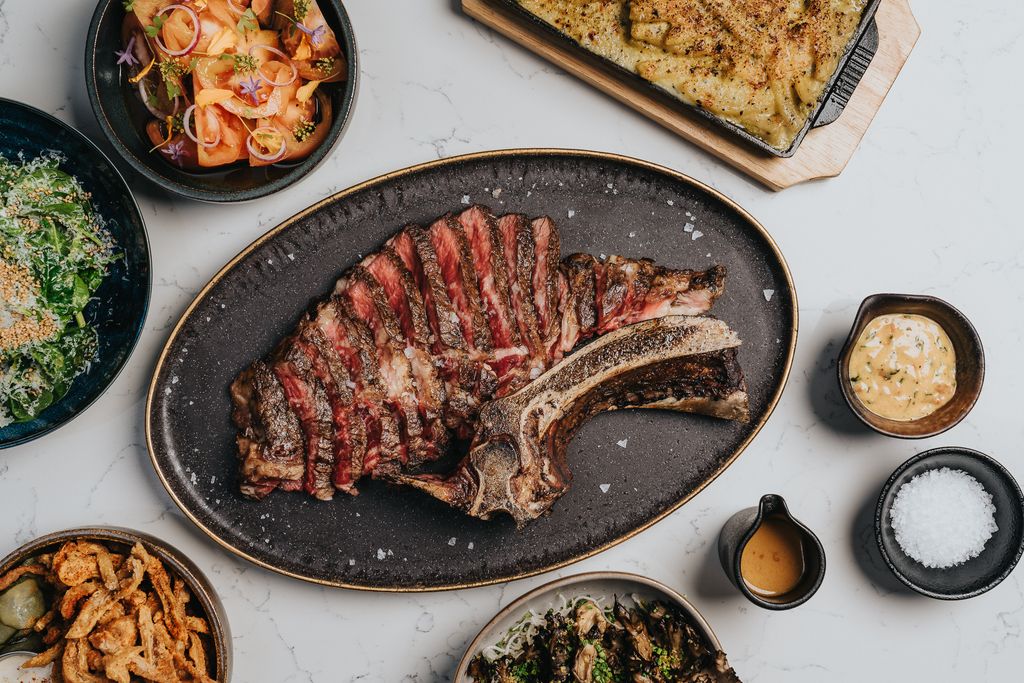 Ribeye, tenderloin, and T-bone steaks are well-loved, but there's more to beef beyond these cuts and Meadesmoore is leading the way in introducing Singaporean diners to secondary cuts that are just as good – if not better.
The modern steakhouse, which is tucked away on the second level of a shophouse in Boon Tat street, boasts cuts like the tender onglet (or hanger steak) and flat iron or the more intensely flavored rib cap and zabuton – all served as Large Format sharing steaks that are simply salted and grilled. However, the menu is also comprised of bold, flavorful starters that should not be missed, like the Breaded Pig's Head with preserved lemon mayonnaise, Spicy Crispy Pigs Ears, and an inventive take on Bone Marrow topped with smoked Hokkigai clams and fried garlic gremolata. Need sides with your steaks? Meadesmoore offers Grilled Maitake Mushrooms, Spinach Salad, and one of the best Mac & Cheese dishes around, which uses casarecce pasta that allows for more cheese to cling to it.
Visit Meadesmoore at 21A Boon Tat Street, Tel: 6227 2247
ROBERTA'S
CHATTERBOX
MEADESMOORE
IL CIELO
WHITE MARBLE
IL CIELO
Once known for its Italian-Japanese fine dining fare, il Cielo has finally shed its formal roots and adopted a more laid back approach to food, which perfectly matches its rooftop, pool-side location. Today, the kitchen is helmed by Chef Marco Fregnan who has introduced a strong lineup of Italian comfort food options to the menu.
The classic Fritto Misto is a good dish to start with, where a mini mountain of lightly fried seafood and vegetables are served alongside lemon aioli. As for pastas, we recommend the classic Cacio e Pepe, as well as the signature Granchio & Asparagi with black ink angel hair, crab meat ragout, green asparagus, and cherry tomatoes. A visit to il Cielo won't be complete without trying their excellent pizzas, so opt for the Prosciutto Parma with fior di latte, mozzarella, 20-months Parma ham, arugula, and parmesan cheese, as well as the ultra-indulgent 6 Cheeses, where fior di latte, mozzarella, scamorza, taleggio, parmesan, and gorgonzola ooze and wobble on a ricotta cheese base.
Visit il Cielo at Level 24, voco Orchard Singapore, 581 Orchard Road, Tel: 6730 3395
ROBERTA'S
CHATTERBOX
MEADESMOORE
IL CIELO
WHITE MARBLE
WHITE MARBLE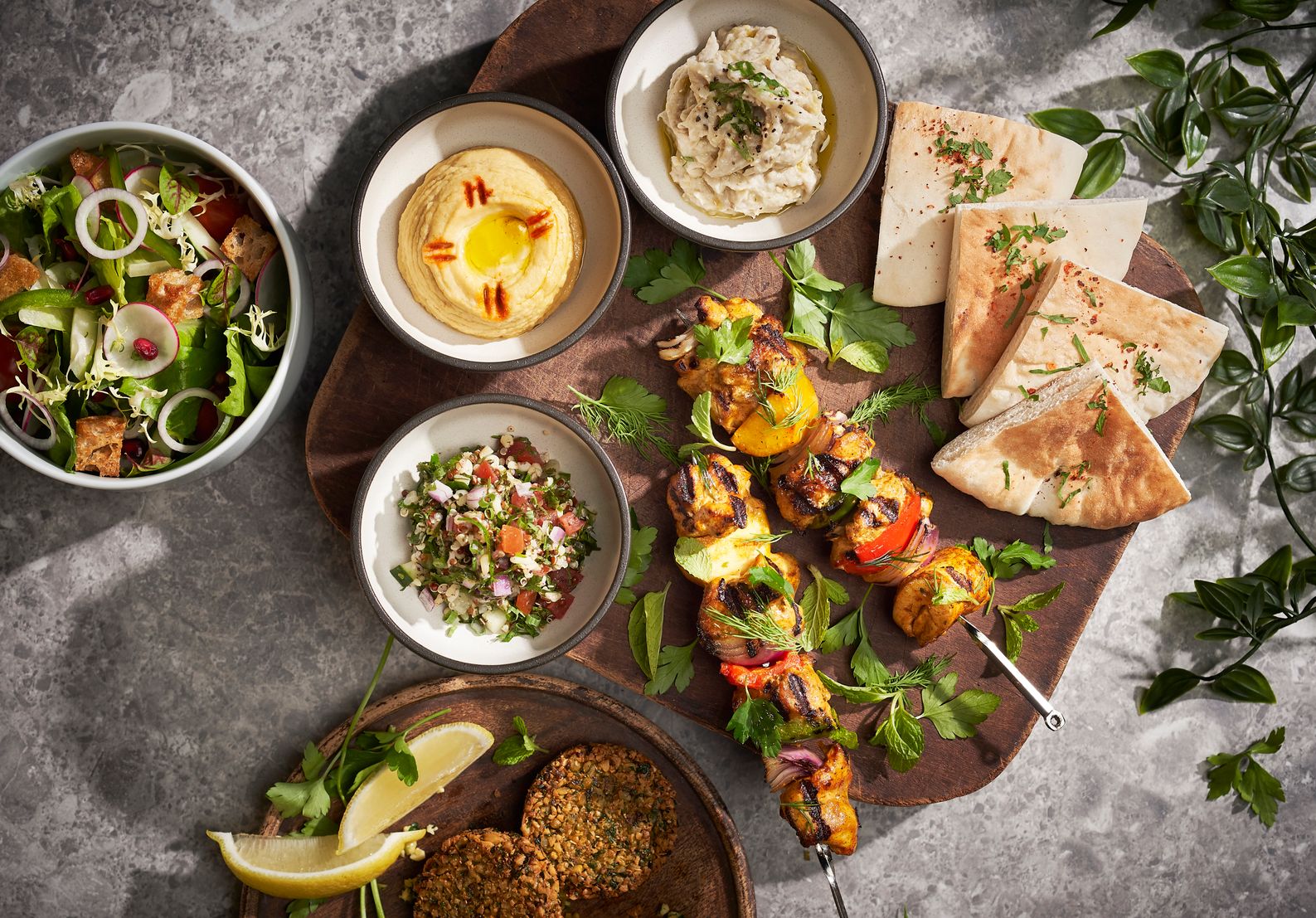 Veteran Chef Otto Weibel recently unveiled White Marble at Orchard Rendezvous Hotel, which serves as his love letter to the Mediterranean. At this expansive restaurant, diners are treated to the flavors of the region's sea and land, where produce, meats, and spices seem to be slightly more vibrant.
The best introduction to the menu would be the Mezze Plate, where a lively mix of tabbouleh, fattouche, eggplant moutabbal, hummus, and chicken skewers are waiting to be mopped up by warm, fluffy pitas. The Roasted Butternut Squash, which is lightly spiced and piled atop tangy yogurt, is vibrant and addictive, while the rich Chicken Leg Bone-in Tagine is a celebration of bright, assertive flavors thanks to a rich sauce that's comprised of preserved lemon, dates, olives, capers, and tomatoes. And what is a Mediterranean meal without smoky skewers, where must-tries at White Marble include the Seafood and Australian Lamb, served alongside sauces like lemon garlic cream, aioli, and salbitxada, a Catalan-style tomato sauce.
Visit White Marble at 1 Tanglin Road, #01-09, Orchard Rendezvous Hotel, Tel: 9772 9434