FUKUI
KAPPO SHUNSUI
SAKEMARU ARTISAN SAKE HIDEOUT
Fukui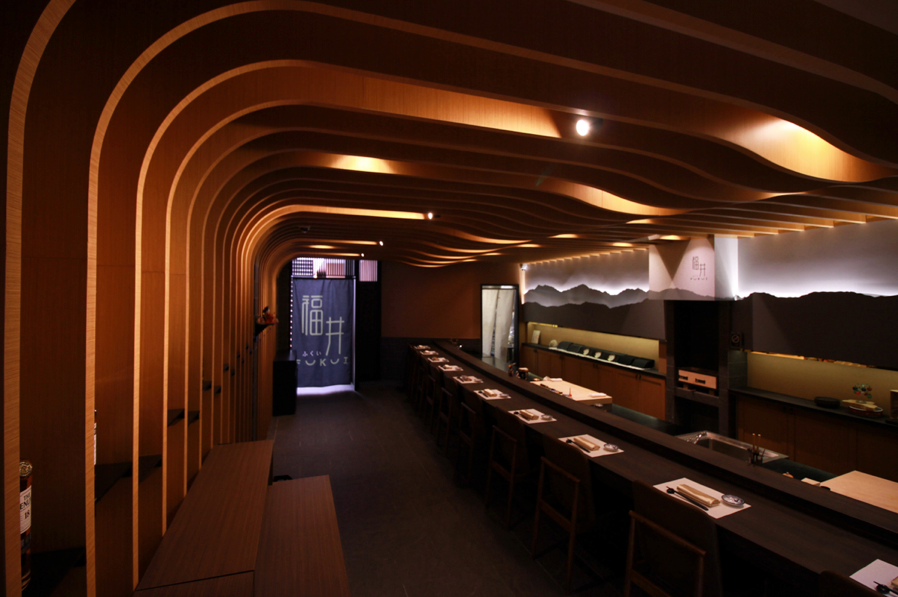 Walking through the long hallway of Fukui, a new omakase concept along Mohamed Sultan Road, makes one momentarily forget that they're right smack in the middle of Singapore's commercial district. Relish the few seconds that make you feel like you're in some faraway, tranquil ryokan because at the end of the hall is a modern Japanese dining space where Singaporean chef Nick Pa'an proudly stands behind the counter.

While not Japanese, Chef Pa'an is very capable and well versed in Japanese cuisine and techniques, given his years at the now-defunct Santaro Japanese Restaurant. Marvel at the way he handles the fresh, seasonal ingredients with extreme care and how they're transformed into delicate morsels brimming with delicate and surprisingly authentic flavors.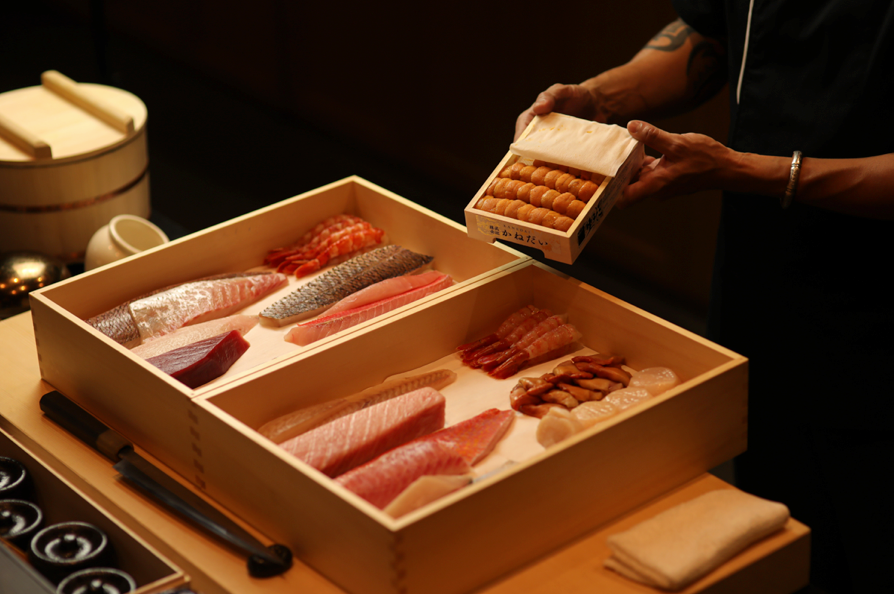 Whether you opt for the 6- or 7-course lunch menu or the 7- or 13-course dinner menu, be sure to expect the highest quality ingredients that each season has to offer. Currently, bites of sashimi feature olive flounder, botan ebi, scallop, ootoro, akagai, and kinmedai, while perennial favorites like uni and abalone are either enjoyed fresh, fried, or steamed. Meanwhile, Japanese spring produce like gingko nut, broad bean, and bamboo shoots are also used for their fresh flavor profiles and delightful textures.

Visit Fukui at 25 Mohamed Sultan Road, Tel: 6509 0909
For more information, click here
FUKUI
KAPPO SHUNSUI
SAKEMARU ARTISAN SAKE HIDEOUT
Kappo Shunsui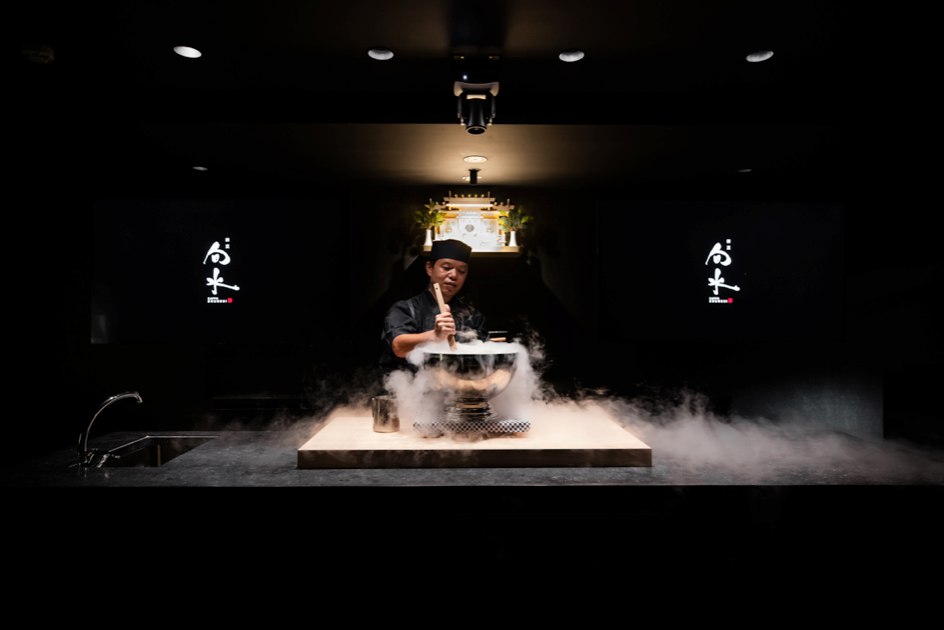 What you'll get from dining at Kappo Shunsui, which recently moved from a quiet corner at Cuppage Plaza to Hong Kong Street, is more than just a meal — it's a theatrical experience. Snagging at least one of the 13 coveted seats here is almost like scoring a ticket to a sold out show or concert.

At the helm is Chef Shimuta "Shim" Kunihiko who promises to give you one hell of a performance. Once he's stationed at the island stage in the middle of the restaurant, diners will be captivated with a theatrical display of his culinary showmanship, complemented by a projector camera and two screens on the wall, allowing you a closer look at Chef Shim's impeccable knife work and sushi-making and plating skills.

At Kappo Shunsui, there is only one omakase menu available: An 11-course experience that utilizes some of Japan's freshest and premium seasonal ingredients, each introduced by Chef Shim, as if presenting one-of-a-kind treasures at an auction. From katsuobushi from Kagoshima used in the delicate dashi to the golden eyed snapper from Chiba in the sushi course, the time taken for each ingredient to shine makes a meal here elegant, immersive, and unforgettable.

Visit Kappo Shunsui at 17 Hong Kong Street, #01-01, Tel: 6223 1278
For more information, click here
FUKUI
KAPPO SHUNSUI
SAKEMARU ARTISAN SAKE HIDEOUT
SAKEMARU Artisan Sake Hideout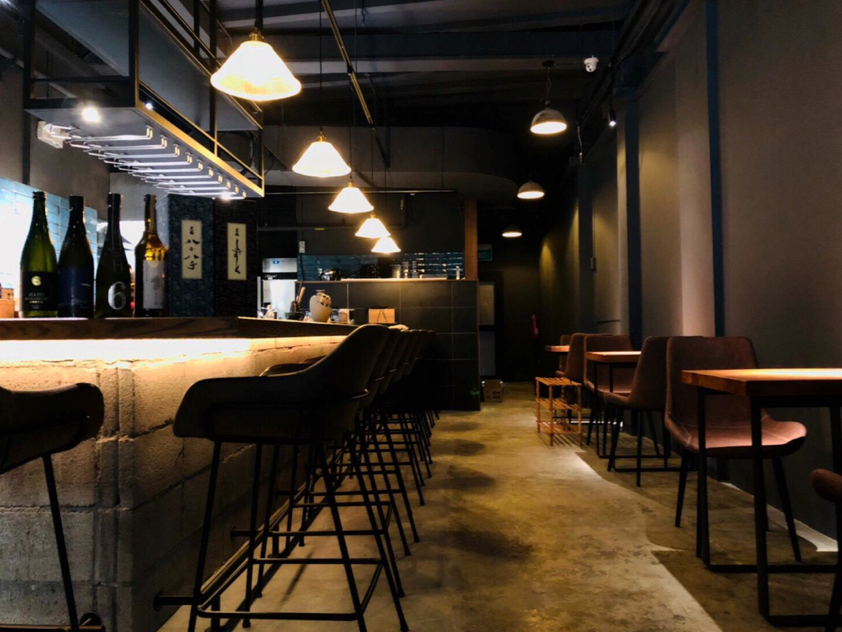 SAKEMARU Artisan Sake Hideout has only been open along South Bridge Road for three months, but it already has the potential of becoming your favorite watering hole. Reminiscent of cool yet under-the-radar sake bars in a quiet yet trendy Tokyo neighborhood, the restaurant boasts hundreds of seasonal sake varieties, an extensive a la carte menu, as well as a 15-course omakase dinner menu.

What initially began as an e-commerce platform that provided a monthly sake subscription, SAKEMARU has expanded to a full service dining concept with a sake selection from boutique producers at its heart. The food menu is extensive too, so choose from seasonal ingredients from places like Hokkaido, Mie, and Toyama to hot appetizers, deep fried food, as well as rice and noodles.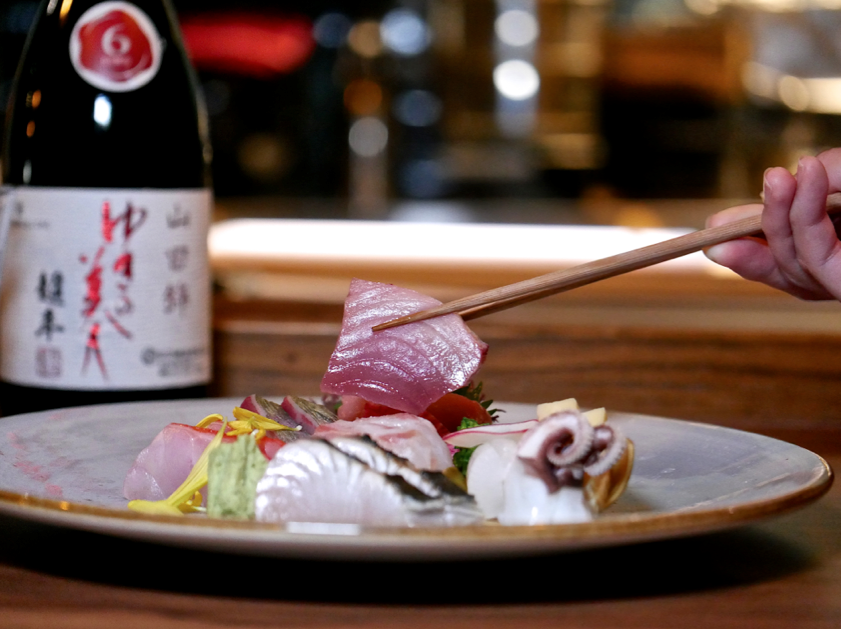 However, it is with the omakase menu where Head Chef Daisuke Yomogi's talent really shines. His youthful and personable demeanor are translated into his dishes, which are inventive, unexpected, yet refined. Standouts from this season's menu include the hand-rolled sushi with Iwate scallop and Hokkaido Bafun uni, Sweet Potato Tempura with Egg Yolk Sauce and Parmesan Cheese, and the Snow Crab, Scallop, and Field Mustard Claypot Rice.

Visit SAKEMARU Artisan Sake Hideout at 55 South Bridge Road, Tel: 6513 2789
For more information, click here