NOURI
SUSHI SAKUTA
CAVIAR
NOURI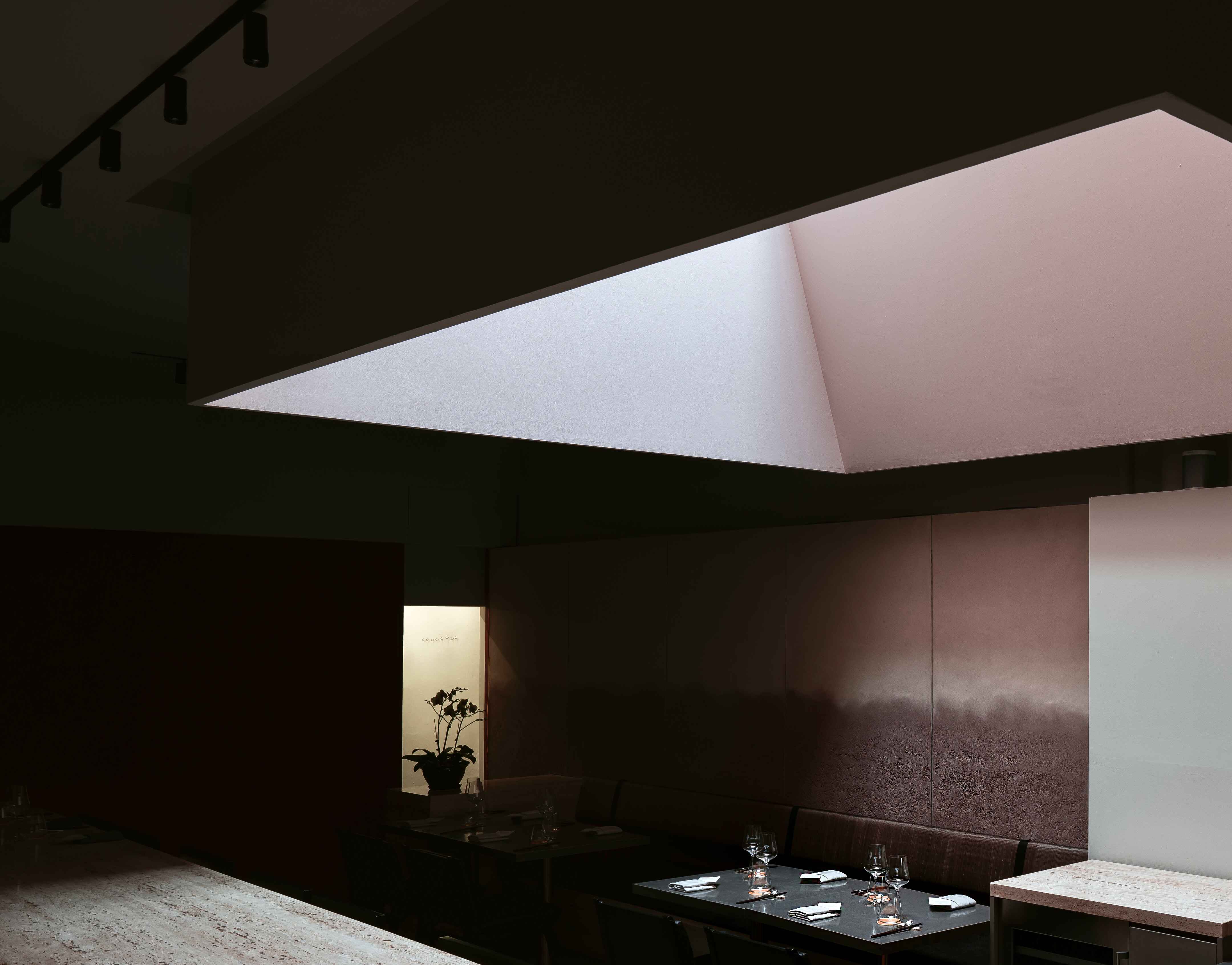 It's never just a meal at Nouri, Chef Ivan Brehm's one Michelin-starred restaurant at Amoy Street. A meal here is an educational, eye-opening experience that urges you to forget everything you thought you knew about food. Instead, allow yourself to let go and completely submit to the creations of the chef and his capable team.
Chocolate fish ball with candied ikan bilis
Click to next slide
Chef Brehm's interdisciplinary approach to food breathes life to the refreshed space, as well as the new 9-course dinner menu, fearlessly traversing countries, continents, and flavor combinations. It is immediately apparent with the array of beautifully plated snacks inspired by the tradition of mezzes, antipasti, and xiao cai. Then there is the Narezushi dish, comprised of cultured rice cake, prahok (fermented Cambodian fish pates), pickled iwashi, wasabi, and ginger flower. While the flavor and textures are Japanese, the components hint at Southeast Asian roots. Meanwhile, Barbarians' Head is a delicious exploration of the origins of dumplings, where the final dish – bite-sized manti dumplings filled with confit chicken skin in a spiced beef consommé – is greatly inspired by the nomadic tribes of Central Asia.
As you work through the menu, the Chocolate Fish Ball dessert is sure to catch your attention. Here, the ancestral origin of chocolate in Central and South America is juxtaposed with an unmistakable Southeast Asian twist, resulting in chocolate sorbet coated in chocolate crumbs with candied chili, wild pepper leaf, and topped with candied ikan bilis.

Visit Nouri at 72 Amoy Street, Tel: 9230 2477
NOURI
SUSHI SAKUTA
CAVIAR
SUSHI SAKUTA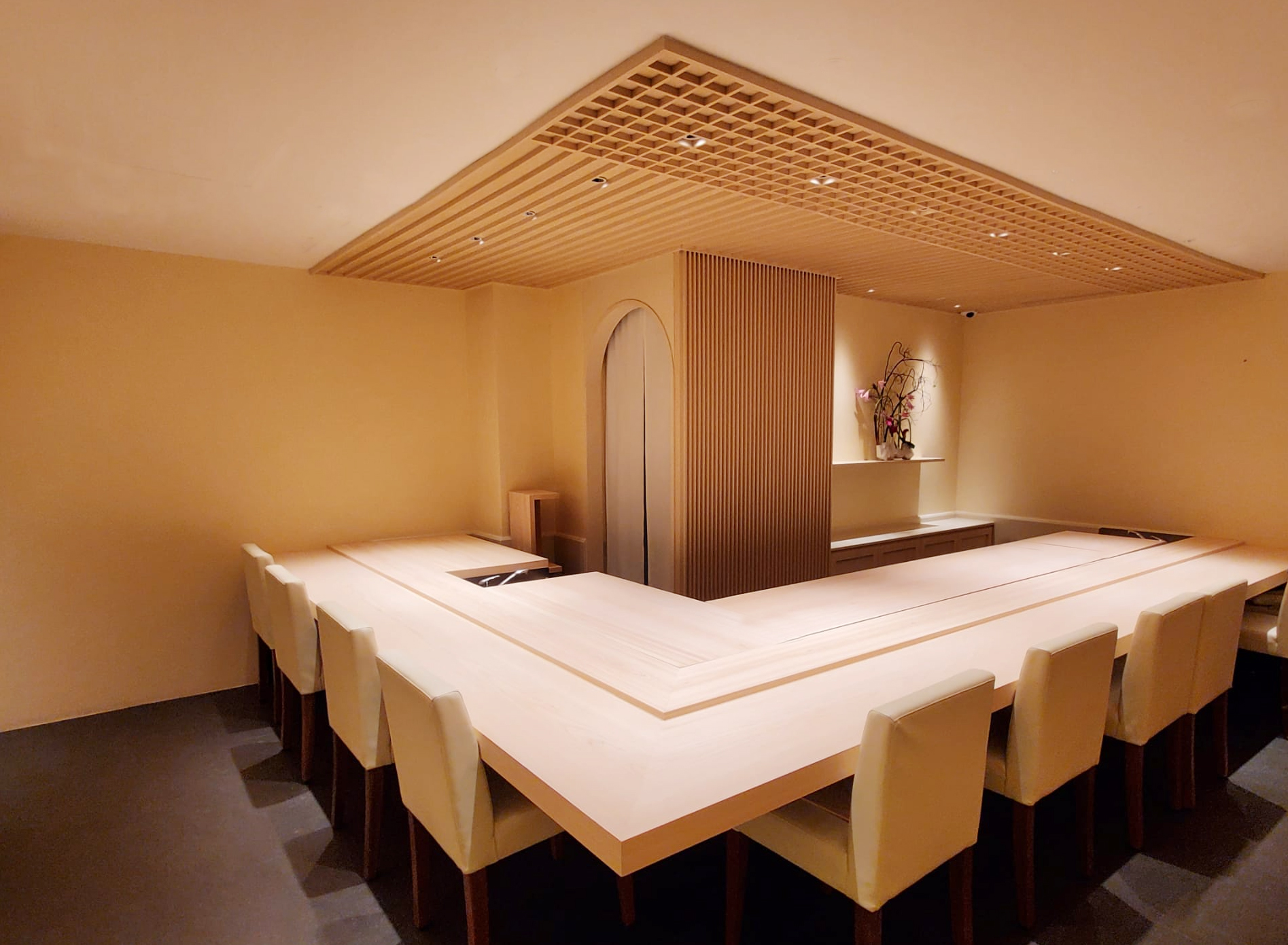 Chef-Owner Yoshio Sakuta's new eponymous omakase concept is inspired by the elusive nature of Japan's finest omakase establishments. While conveniently located at The Capitol Kempinski Hotel, it is hidden in plain sight, adding to its irresistible allure.
Chef Sakuta and his team's attention to detail is evident in the restaurant – from the selection of produce and the perfect rice used for the sushi to prized Japanese artwork on display and made-to-order wooden spoons for both left- and right-handed diners. This meticulous eye also extends to the 15-course menu ($500++/person for both lunch and dinner), which is comprised of five starters and 10 pieces of sushi, coming together in perfect harmony. To start, standouts include the delicate hamaguri soup with a clear, umami-rich broth, delicately fried belt fish topped with caviar, and steamed abalone with abalone liver sauce. As you move on to the sushi course, keep an eye out for favorites like blackthroat seaperch, the crowd pleasing medium fatty and fatty tuna, perfectly sweet and briny uni, as well as Japanese tiger prawn that's expertly cooked, lending it that unmistakable crunch. Finishing the meal are a bowl of miso soup, as well as a selection of fresh fruits in season.
Sushi Sakuta is also proudly joined by Head Sommelier Makoto Iwabuchi, who is considered among Japan's top three sake experts. He has spent over 15 years working at some of the region's top fine dining restaurants, so make sure to consult him when choosing the perfect sake to complement the unforgettable meal.

Visit Sushi Sakuta at Level 1, The Capitol Kempinski Hotel Singapore, 15 Stamford Road, Tel: 9863 9302
NOURI
SUSHI SAKUTA
CAVIAR
CAVIAR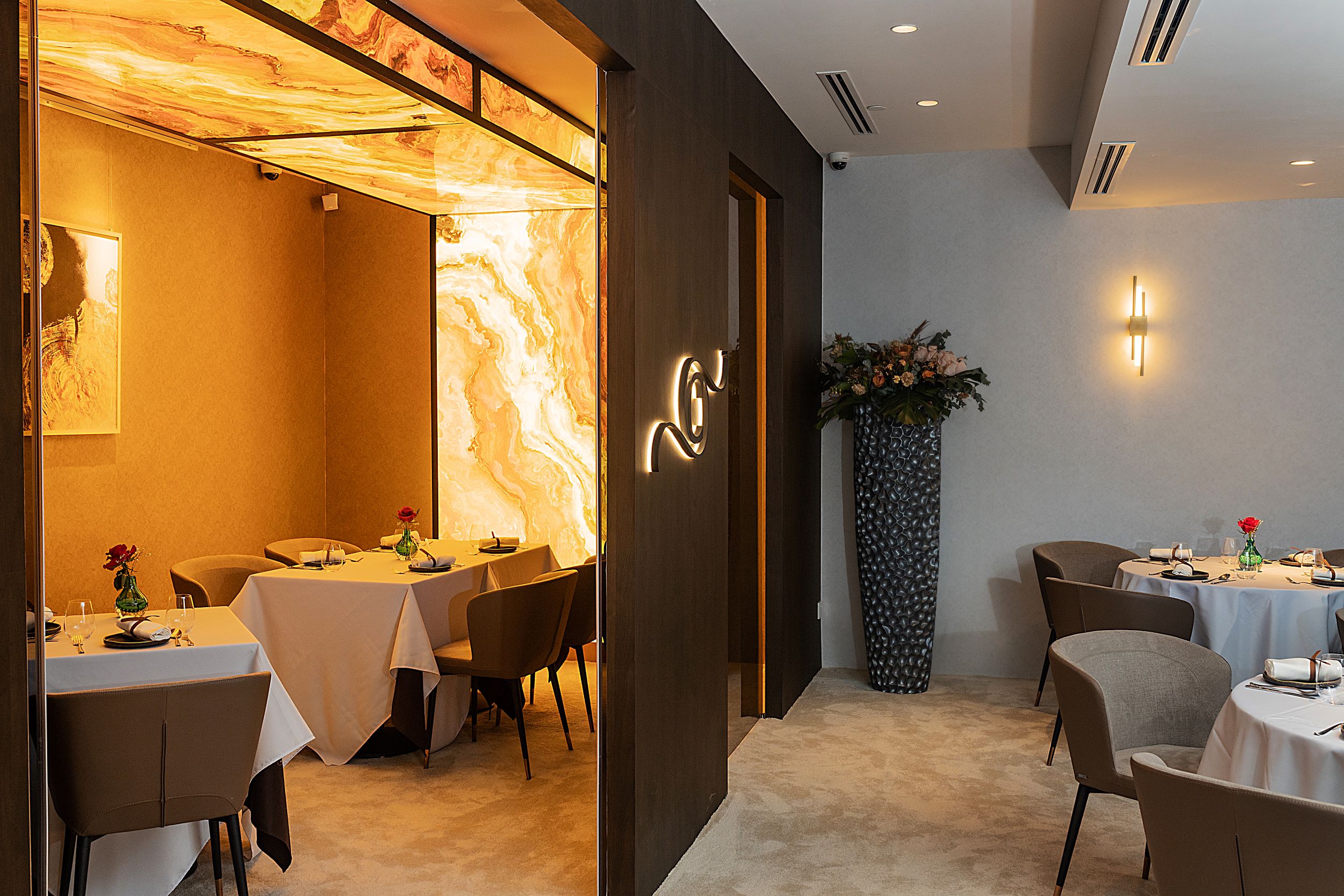 Tucked away quietly in the basement of Palais Renaissance is modern European restaurant Caviar, which, as the name suggests, is a wonderland for all things caviar; an indulgent destination where diners can enjoy the briny delicacy in different delicious ways.
Obsiblue Prawn with Polanco Siberian Grand Cru caviar
Click to next slide
Caviar also recently welcomed Head Chef Jacques Lartigue, who is an established French culinary veteran with a career that spans over four decades. Watching him quietly and meticulously work behind the counter, delicately scooping and spooning the prized black sturgeon roe, lets diners know they're in for a treat. While it's possible to opt for signature dishes from the a la carte menu, it's best to indulge in the special five-course dinner menu with seasonal specialties. As summer draws to a close, the five-course summer menu takes advantage of the season's bounty and presents dishes like the French Obsiblue Prawn, which is combined with shallots, pickled apples, avocado slices, and topped with Polanco Siberian Grand Cru caviar. The poached Sakoshi Bay Oyster is a succulent treat paired with braised potatoes, salted lemon, and finished with the delicately flavored Giaveri White Sturgeon caviar.
Ending the experience is a refreshing yuzu meringue and sorbet, which helps cut through the richness of the meal, as well as petit fours that include dark chocolate bonbon with passionfruit filling and homemade marshmallows cleverly topped with French Caviar de Neuvic for a sweet and salty finish.

Visit Caviar at B1-06/07, Palais Renaissance, Tel: 9888 1217