KINKI UNVEILS NEW LOOK
HEALTHY EATS AT LITTLE FARMS BISTRO
SENSE OF PLACE AT TABLESCAPE
Kinki Unveils New Look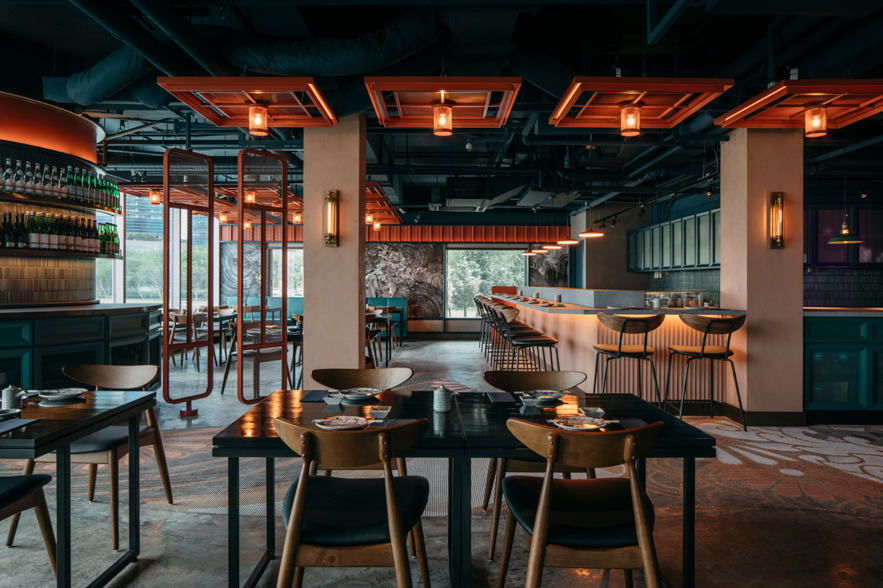 Refreshed interiors at Kinki
Kinki Restaurant + Bar has been a dependable spot at Collyer Quay for the past 10 years, with its rooftop bar boasting fantastic tipples and views, as well as a dining area that serves modern interpretations of Japanese favorites. Today, Kinki is all grown up with a sophisticated new look, where artful touches, an updated color palette, and geisha iconography takes center stage.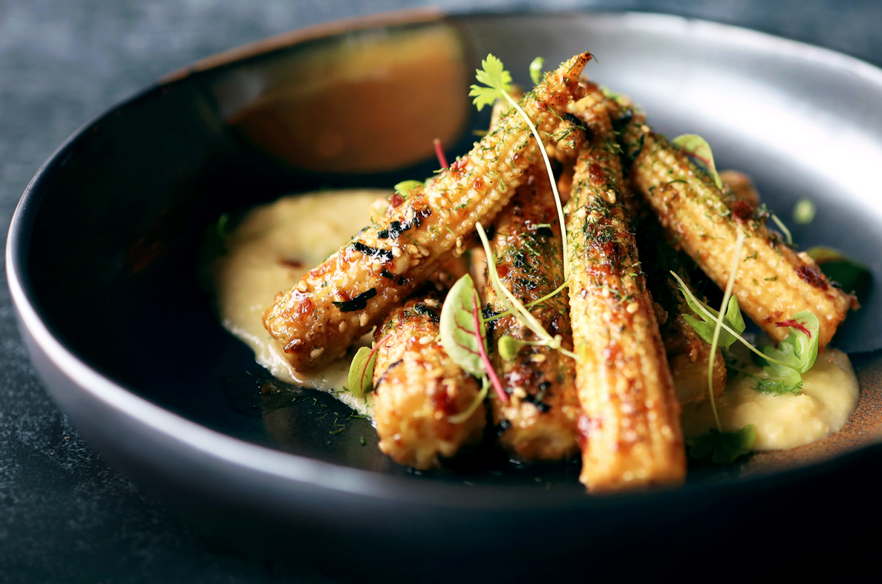 Corn Duo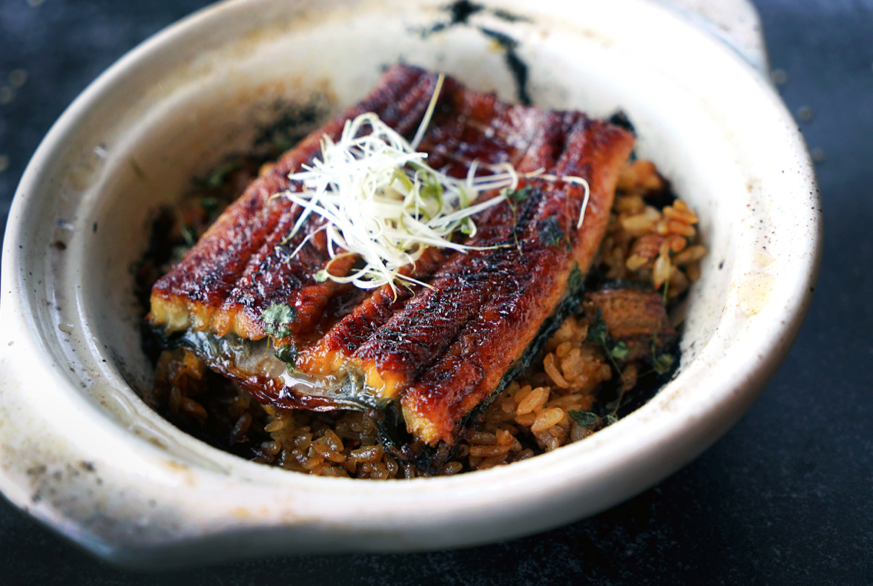 Unagi Claypot
Where food is concerned, Kinki's inventive makis are still on the menu, which includes the AC/DC Dynamite, a tempura-fried mixed seafood roll topped with Japanese cucumber, raw seafood, and avocado. The Unagi Claypot, which was a limited item on the menu, is now a mainstay because honestly, who can get enough of its sweet, charred flavors?
As for new additions, make sure to try the Corn Duo with furikake bits and sriracha mayo, and Grilled Squid Chimichurri with a piquant dipping sauce comprised of coriander, lime juice, and green and red chillies. Wash it all down with some Asian-inspired cocktails like the Geisha-Rita, Gin Assam Boi, or Naughty Kopi.

Visit Kinki at 70 Collyer Quay, #02-02 Customs House, Tel: 8363 6697
For more information, click here

KINKI UNVEILS NEW LOOK
HEALTHY EATS AT LITTLE FARMS BISTRO
SENSE OF PLACE AT TABLESCAPE
Healthy Eats at Little Farms Bistro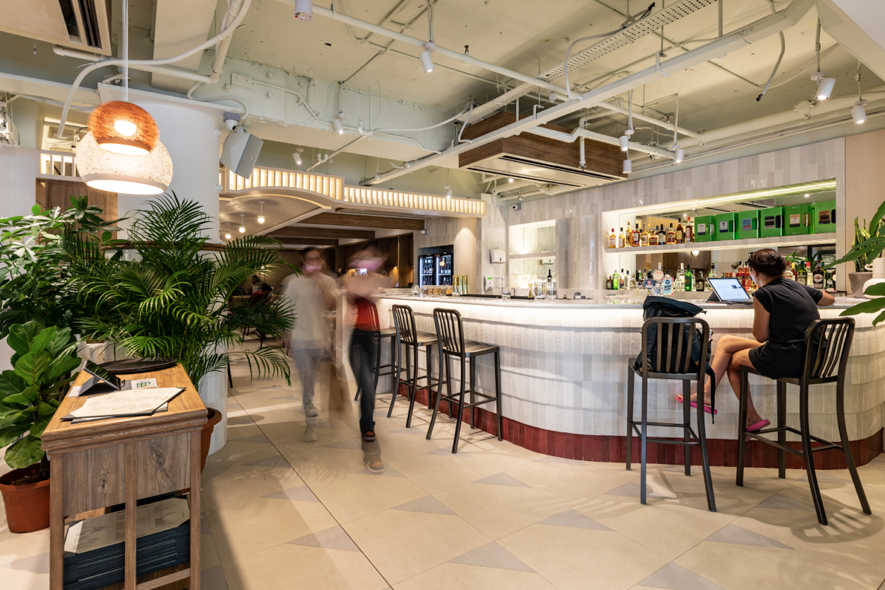 Little Farms Bistro
The ever-buzzing Joo Chiat stretch recently welcomed Little Farms to the neighbourhood, which not only offers organic fruits and vegetables and specialized gourmet ingredients, it features a bistro too, which uses all-natural produce at the peak of their freshness. For those looking for a place to sit back and relax, the bistro also offers pastries, coffee, artisanal wines, craft beers, and bespoke cocktails.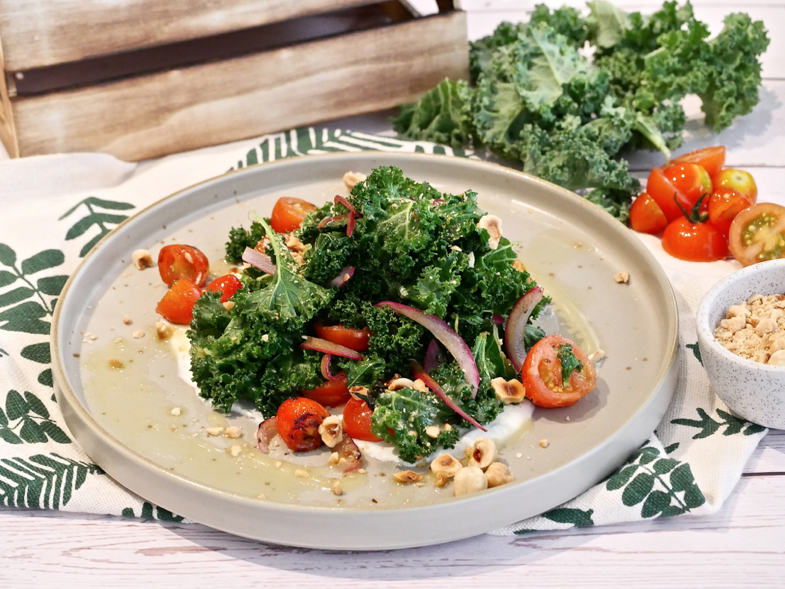 Warm Wilted Curly Kale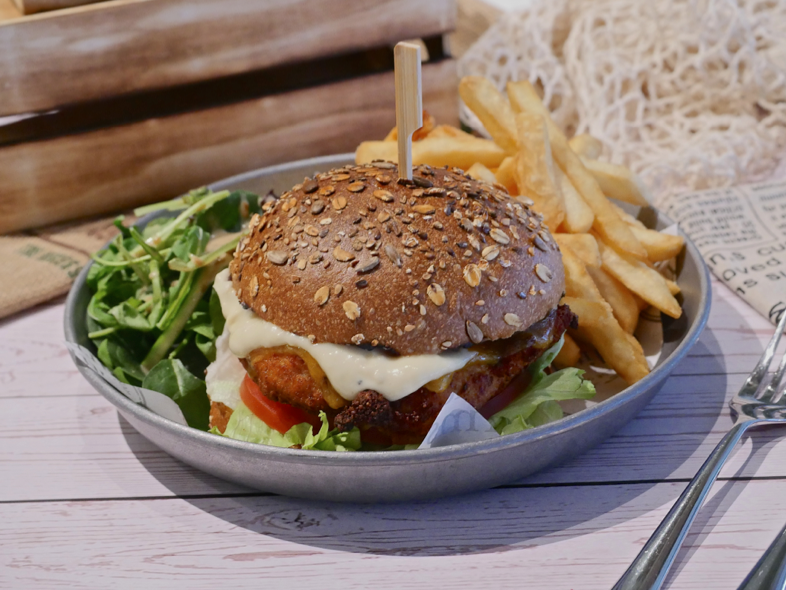 Chicken Schnitzel Burger
For the vegetable-forward dishes at Little Farms Bistro, we recommend the Brussel Sprouts with Bacon and Roasted Garlic Confit and Warm Wilted Curly Kale. The former has the perfect balance of char and sweetness, while the latter is all about texture with the lightly sauteéd kale, juicy baby tomatoes, and jammy slow-cooked onions.
Other favorites include the signature Smashed Avocado on Toast, which uses creamy Australian avocados, as well as the Chicken Schnitzel Burger, with a free-range chicken patty, multi-seed burger bun, and finished with mild cheddar cheese.

Visit Little Farms Bistro at 451 Joo Chiat Road, Tel: 6241 2803
For more information, click here
KINKI UNVEILS NEW LOOK
HEALTHY EATS AT LITTLE FARMS BISTRO
SENSE OF PLACE AT TABLESCAPE
Sense of Place at Tablescape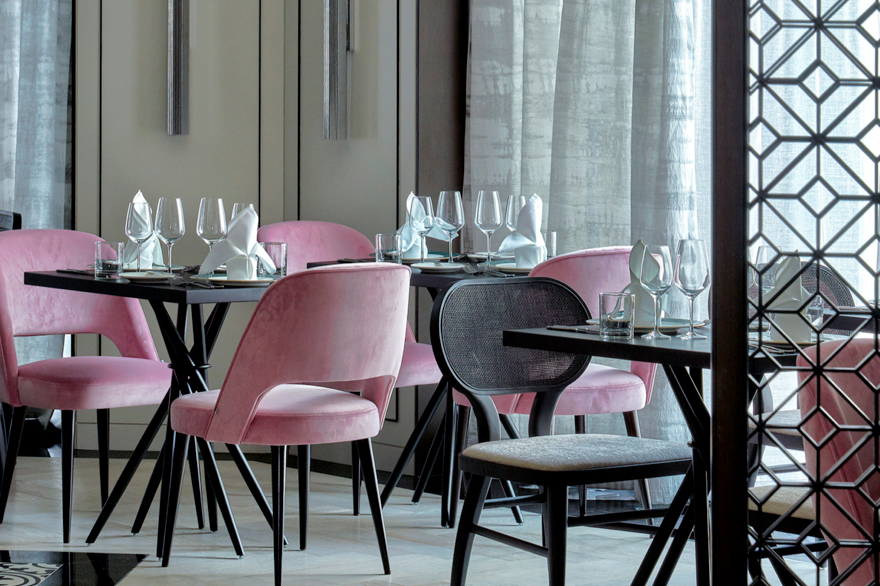 Tablescape, which is located at Grand Park City Hall on Coleman Street, has, over the years, made a name for itself for its modern European offerings, as well as its lush, comfortable interiors that feature chic pastel furnishings. At its heart is old-world charm infused with modern sensibilities.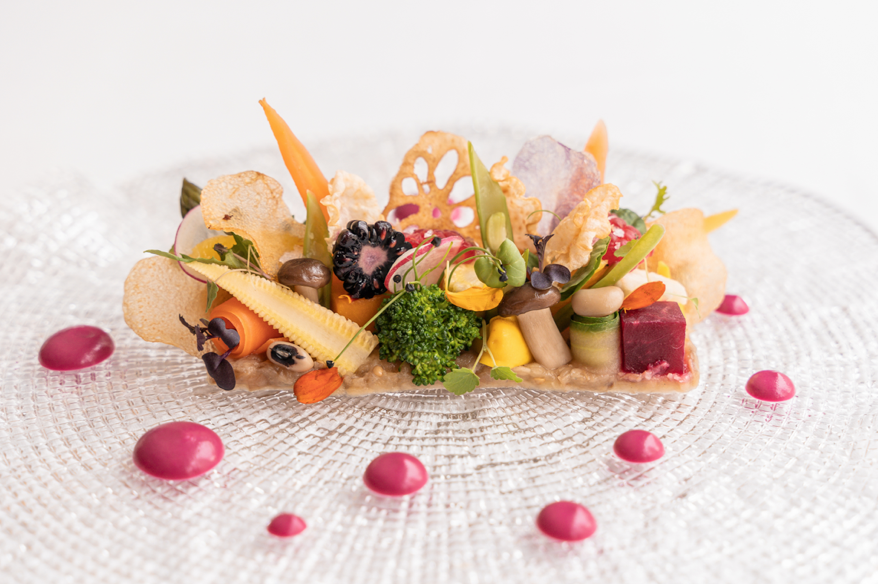 Botanic Garden
Today, Tablescape offers a new a la carte menu, with cuisine that pays tribute to the heritage inherent to the restaurant's European concept. It is at once elegant and refined, yet comforting and hearty. The Botanic Garden is clearly the star of the show, which is comprised of a charcoal-grilled aubergine base and dotted with fresh, colorful vegetables dressed in a tangy housemade dressing with pommery mustard and raspberry vinaigrette.
Meanwhile, Foie Gras is a classic choice, where the buttery, seared duck liver is paired with wild cherries that helps cut through the richness. For a sweet and elegant finish, the Chocolate dessert is comprised of chocolate and caramel cake with an unexpected yet totally decadent cardamom crème anglaise.

Visit Tablescape at 10 Coleman Street, Grand Park City Hall, Level 3, Tel: 6432 5566
For more information, click here