PENFOLD'S
TAYLOR ADAM
FLOW BAR & RESTAURANT JAG
JING-A
GLENFIDDICH X BLOCKBAR
Penfold's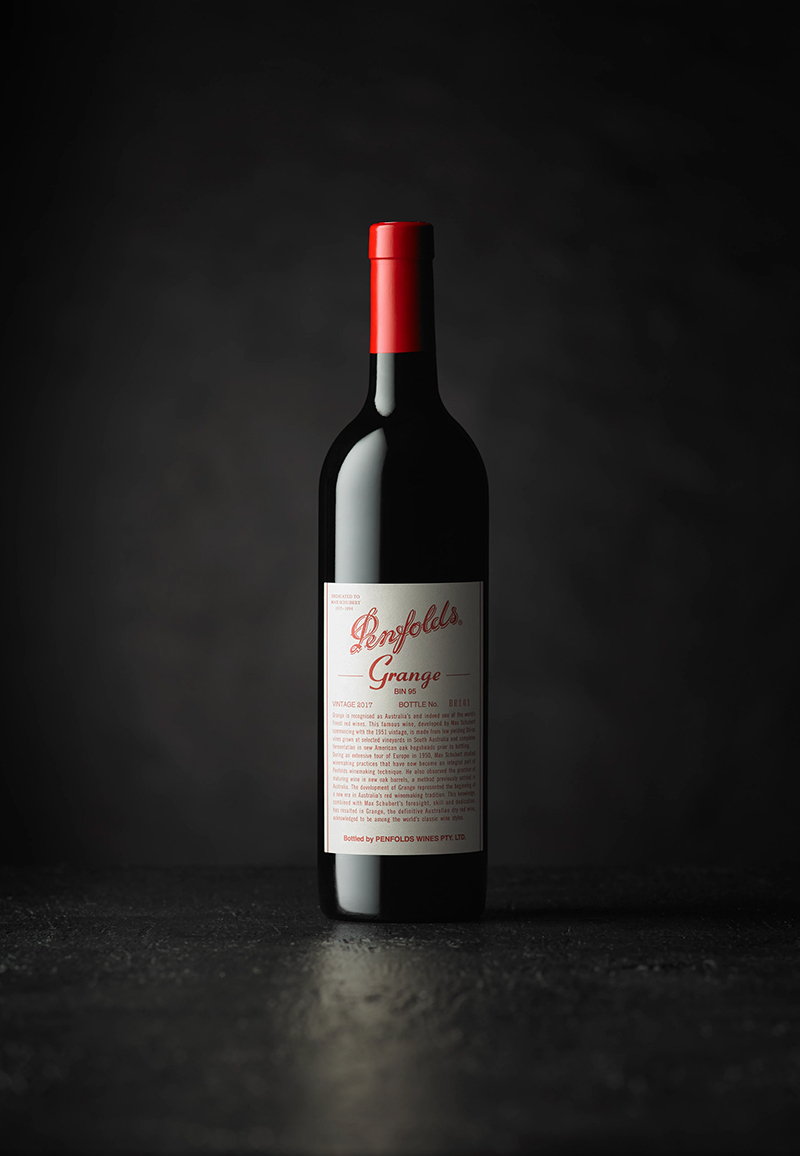 Penfolds celebrates 70 years of the acclaimed Grange wine, of which is the star of the 2021 collection. The Grange has a storied past — its style and winemaking technique has not been altered since Max Schubert, Penfold's first chief winemaker developed it for the winery back in 1951. It wasn't until the 90s that the Grange was recognised for producing vintages that were consistent and unique to its Australian identity.
The collection comprises new vintages that include multi-vineyard and multi-region blends, such as the Yattarna Chardonnay 2019, a refreshingly acidic white wine that goes perfectly well with a hearty charcuterie. For red wines, there is an exciting range of light- to medium-bodies to choose from, the latter being the Bin 150 Marananga Shiraz, whose rich and tannic profile is expected yet refreshing all the same. The Bin 23 Pinot Noir also leaves a lot to be admired, from its beautiful color to uplifting, fruity notes.
The Australia Collection 2021 is now available at select fine wine retailers. Explore the collection here.
PENFOLD'S
TAYLOR ADAM
FLOW BAR & RESTAURANT JAG
JING-A
GLENFIDDICH X BLOCKBAR
Taylor Adam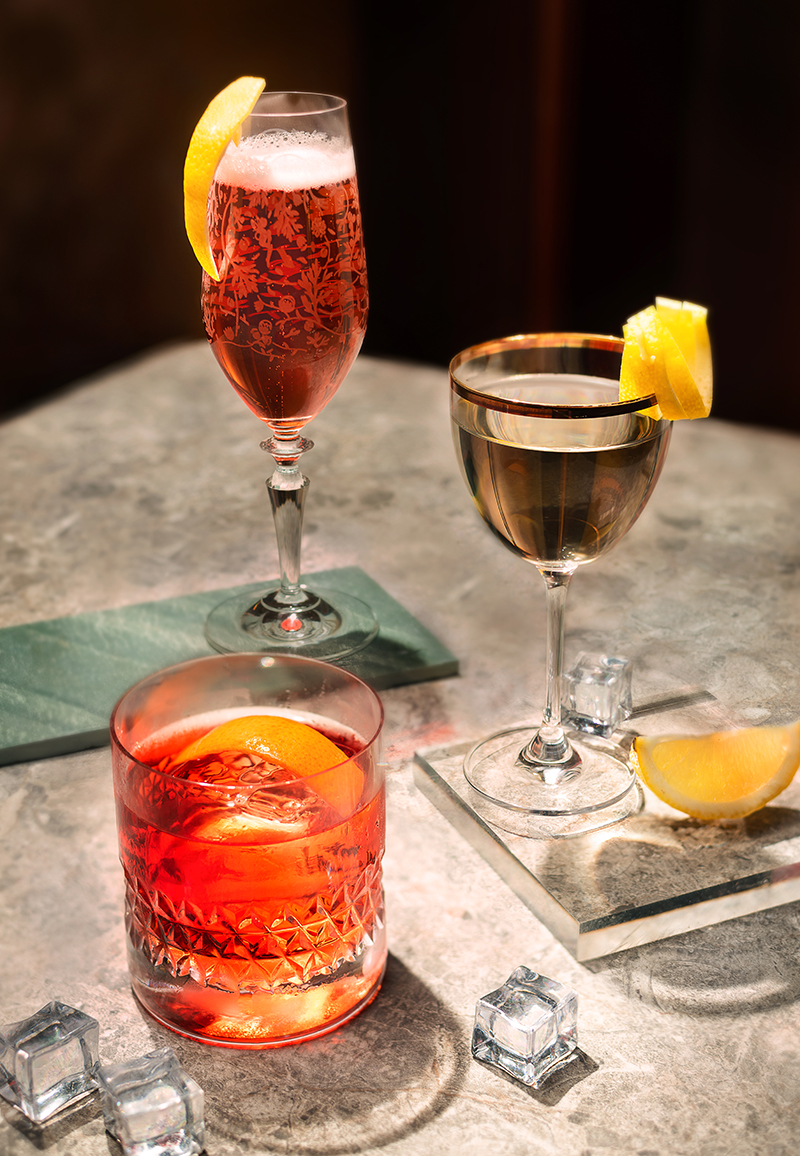 "Are you here for a fitting?" Is the first thing you hear when you walk through the unsuspecting doors of Taylor Adams. Located in One Raffles Place, the speakeasy bar is hidden behind a tailor's atelier which will make you second-guess if you're here for a tipple or a fresh new suit.
Taylor Adam's menu is "progressive" and is designed to be stylized and refreshed "every few months to cater to our theme which is on tales of trade and travel," says lead mixologist Andrew Pang. For this first edition, twelve cocktails paint the picture of notable British and Hong Kong influences on Singapore. They include Vesper Martini (James Bond), LSD (The Beatles), and The Lung and Dangerous (Young and Dangerous).
The ultimate jest is perhaps having both suit and martini in hand, for the atelier front and the Taylor Adam team are decked out in apparel by Meiko Tailor.
Reservations can be made online or via phone at +65 8879 5854.
PENFOLD'S
TAYLOR ADAM
FLOW BAR & RESTAURANT JAG
JING-A
GLENFIDDICH X BLOCKBAR
Flow Bar & Restaurant JAG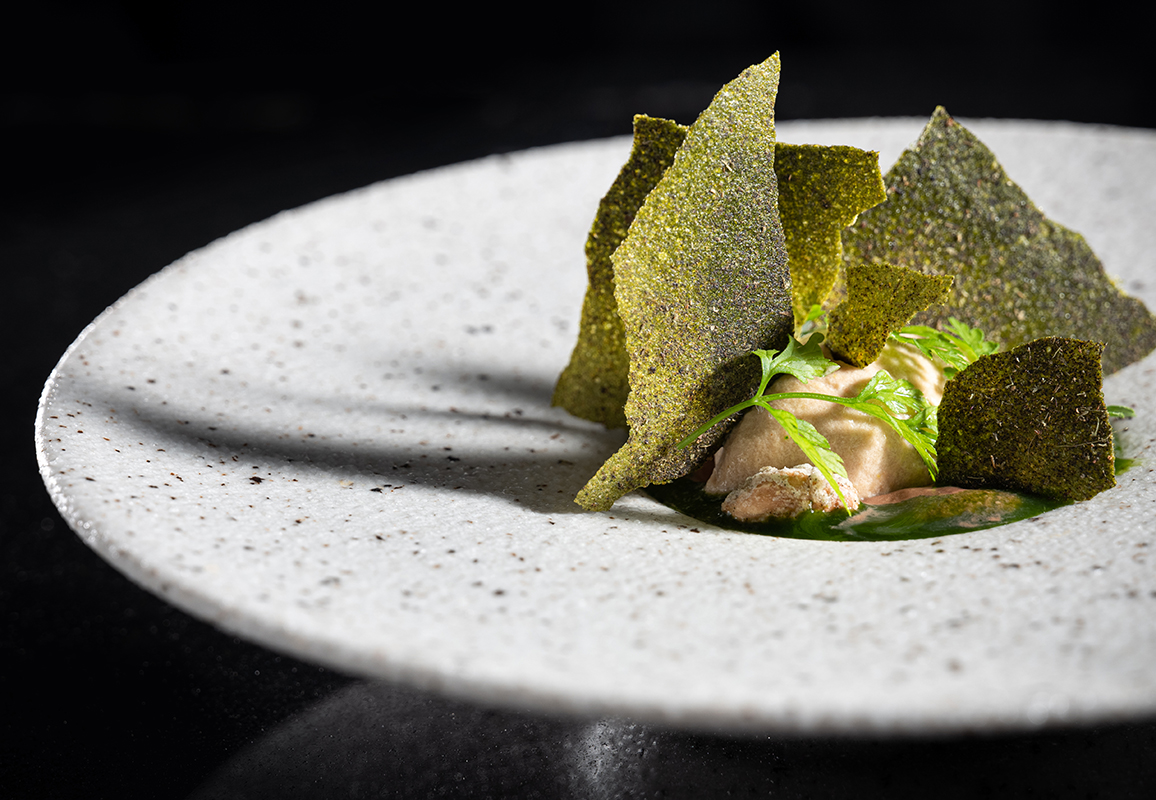 In some parts of the world, the fall season has begun. In a bid to champion seasonal ingredients, Restaurant JAG launches its autumn menu where at least 18 vegetables shape the new Journey Degustation Dinner Experience.
The menu comprises eight leading dishes, of which celebrate freshly harvested ingredients from boutique farms in France, Japan and sustainable farms in Malaysia.
Specially farmed vegetables and herbs, such as the use of verveine in the introductory elixir shot, sureau in a pumpkin sorbet and foie gras biscuit sandwich are uplifting, keeping the dishes light.
Before tackling the main (a hearty ensemble of pigeon and polenta), they introduce a palate cleanser in the form of a pear, bruyère and capers lollipop. The long soirée slowly wraps up after servings of curated selections from seasonal cheese trolley, desserts, and petit fours.
Taking up the second floor residence of the shophouse location is Flow, a new cocktail bar helmed by head mixologist Ricky Paiva. It debuts a three-pillar drinks menu — Living Room, Garden and Playground — that focuses on vegetal ingredients similar to its culinary neighbour.
To start, we recommend a refreshing glass of strawberry gin, mixed with seltzer and a lemon verbena garnish, or Cinnamon Girl — an apple bourbon concoction with notes of fresh lemon and caramel that'll remind you of good ol' apple pie.
The JAG La Balade du Végétal "Journey" Degustation Dinner Experience is priced at $298++ per guest. Make a reservation here.
PENFOLD'S
TAYLOR ADAM
FLOW BAR & RESTAURANT JAG
JING-A
GLENFIDDICH X BLOCKBAR
Jing-A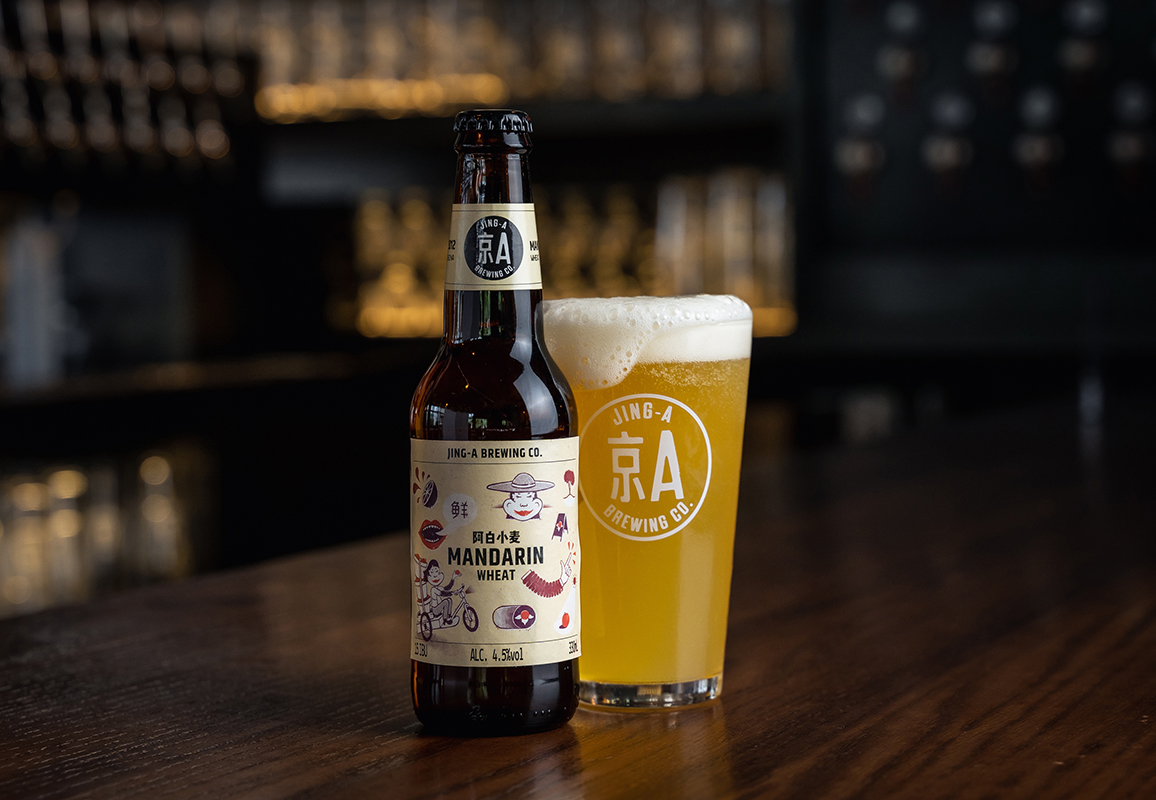 Beijing-based brewery Jing-A Brewing Co. have introduced their signature core brews to our shores. The headlining duo, Mandarin Wheat 阿白小麦啤酒 and Worker's Pale Ale 工人淡色艾尔啤酒 are witbier and pale ale style craft beers respectively, where each has won accolades in international beer competitions.
Mandarin Wheat is a perfect accompaniment for these sweltering days, where the refreshing citrus flavours and aroma make for an easy pick-me-up. The Worker's Pale Ale is a great choice for those who like their beers a little darker, with the expected bitterness livened up with a slight citrusy notes.
PENFOLD'S
TAYLOR ADAM
FLOW BAR & RESTAURANT JAG
JING-A
GLENFIDDICH X BLOCKBAR
Glenfiddich x BlockBar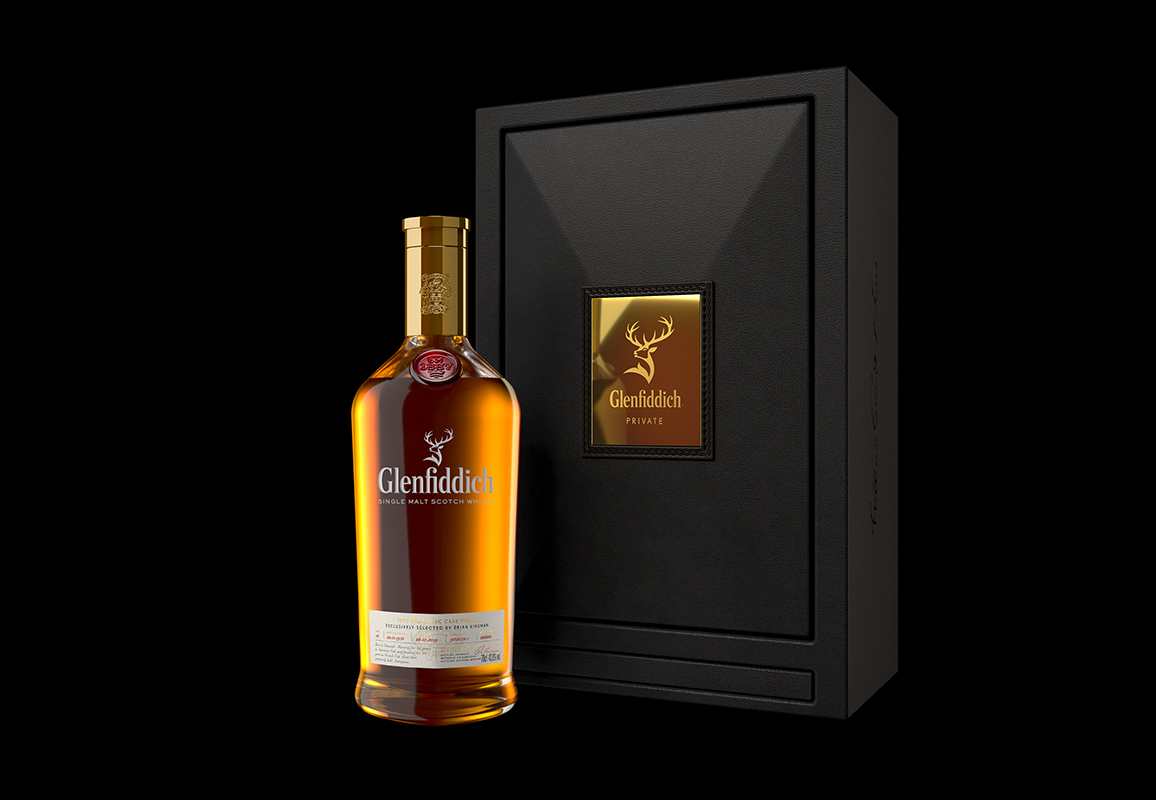 Glenfiddich's rare whiskies are now available via NFTs. Each NFT corresponds to a physical, exceptional bottle of a 1973 46 year old Armagnac cask finish Single Malt Scotch Whisky that is sold by Glenfiddich. Only 15 bottles are allocated.
Glenfiddich is BlockBar's first partner to venture onto their platform that offers wine and spirit products directly to its customers. Buyers are entitled to transfer their token, resell it, or redeem it for the physical product.
The first series of Glenfiddich NFTs launched on October 19. Buyers may purchase the NFTs from Blockbar with Ethereum (ETH) or by credit card.
View the listings here.